Why get directions when you can play Pac-Man? Google just released the most lit feature for Maps ever. It lets you convert any location into an intense game of Pac-Man, turning your streets into a deathtrap for colorful ghosts.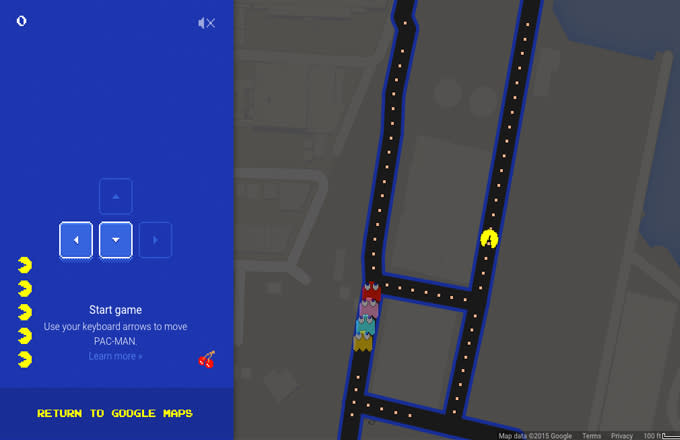 Here's how to play:
Go to Google Maps in a web browser on your computer or open the app on iOS or Android
Then click the Pac-Man button in the bottom left corner
Watch your screen turn into the classic arcade game also featuring the iconic music
Hit the up, down, left and right arrows to collect the fruit and avoid the ghosts
Click on "Return to Google Maps" to go back to your actual location at any time
Google has done similar things with video games around April Fools' Day, but this is by far the coolest transformation to date.
[via The Verge]