Walking Dead fans this may be your lucky day. If you happen to have some extra money lying around you can become the proud owner of part of a town used to shoot the hit AMC show. A portion of Grantville, Georgia—nine buildings to be exact—is being sold on eBay for the bargain price of $680,000 or $30/sq. ft. with around 20,000 to 25,000 square feet of space.
The town, which is supposed to be Rick Grimes home town, appears in memorable episodes like season three's "Clear" where Rick Grimes finds Morgan again, who has gone off the deep end.
The town, just 40 miles outside of Atlanta, is being sold by former mayor Jim Sells (ha!) who bought Grantville after it got hit by the recession. Before it went South and its people up and left, Grantville was a textile town. According to Sells, the town is holding up by being used as a shooting location. Next year it will be used for The Ring sequel.
"Tourism became our industry," Sells said. "We've got tourists here every day." Here's Grantville as seen on TWD:
​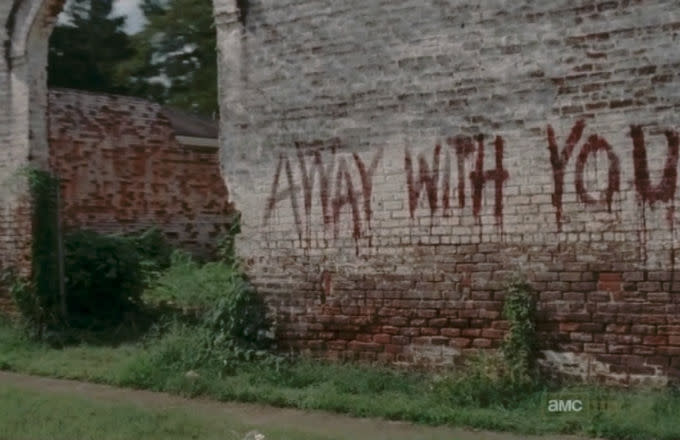 We're sure someone will snatch this up in no time. Now Terminus? That's a hard sell.
[via Buzzfeed]