Well, it turns out that the quote that made everyone think Sacha Baron Cohen was back on as Freddie Mercury in a Queen movie was just a joke that the Internet screwed up and then blew out of proportion. 
Queen guitarist Brian May pointed out on his website that the original story (that was later picked up by multiple news outlets) left out a key clue that Queen manager Jim Beach was just kidding when he said Cohen would finally be making the movie. 
According to May:
"(Beach) said that, in response to enquiries about the progress on the Freddie feature film, that Sacha Baron Cohen had been re-engaged to write, produce, and direct the film, as well as starring in all four major roles!"
"I'm afraid some folks might have taken it seriously!" May said. 
It sounds like not only was Beach not confirming Cohen's involvement, he was basically shitting all over Cohen's alleged creative differences with the band. 
Deadline reported in 2013 that Cohen had dropped out of the project because the band wanted a "PG movie about Queen while Cohen was counting on a gritty R-rated tell-all centered around the gifted gay singer."
It's too bad, because he really, really looks like that dude.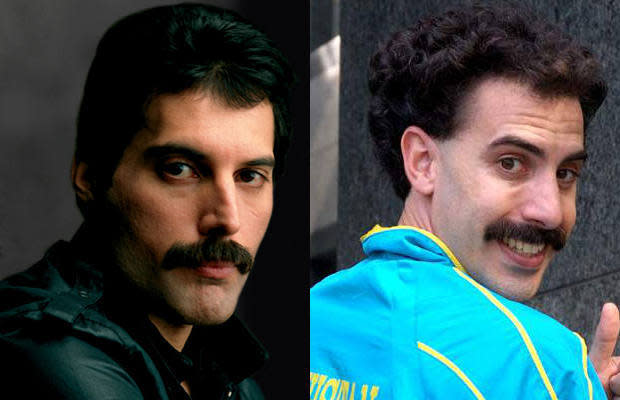 Another one bites the dust, etc. 
pvMWsxbjrFkdg-67uJ2kXTVzNV1SCfjY