If you ever visit the Albuquerque residence used for Walter White's house in Breaking Bad you may come up with an idea you think is clever. Your encyclopedic mind will go back to episode 302 and think, "Wouldn't it be hilarious if I threw a pizza on the roof just like Walter?" But, no it wouldn't be hilarious. There's a woman who lives in that house, and she's getting sick of fans' homage to the show.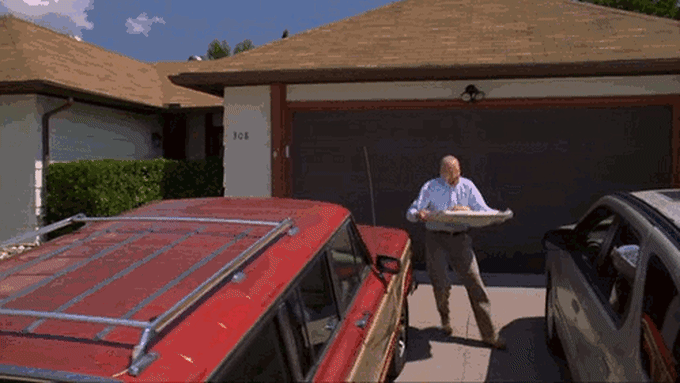 Series creator Vince Gilligan stopped by the Better Call Saul Insider Podcast and had to start things off with a message to fans: stop throwing pizzas on that poor lady's roof. She's cool with living at a tourist attraction but not with vandalism by pizza. 
"There's nothing original, or funny, or cool about throwing a pizza on this lady's roof," he said. "It's been done before. You're not the first."
And if Gilligan's message wasn't motivation enough, heed the words of Jonathan Banks. The actor who played Mike Ehrmantraut threatened to hunt down anyone who throws another pizza. 
Listen to the entire podcast below. The pizza segment begins at 3:15. 
[via Uproxx]