How crazy is this? The Playboy staff found old photos and blueprints that showed a series of underground tunnels that went from surrounding celebrity homes directly to the Playboy Mansion. The plans reference the homes of "Mr. J. Nicholson," "Mr. W. Beatty," "Mr. K. Douglas" and "Mr. J. Caan," where the secret passage ways led to and from Hugh Hefner's iconic home.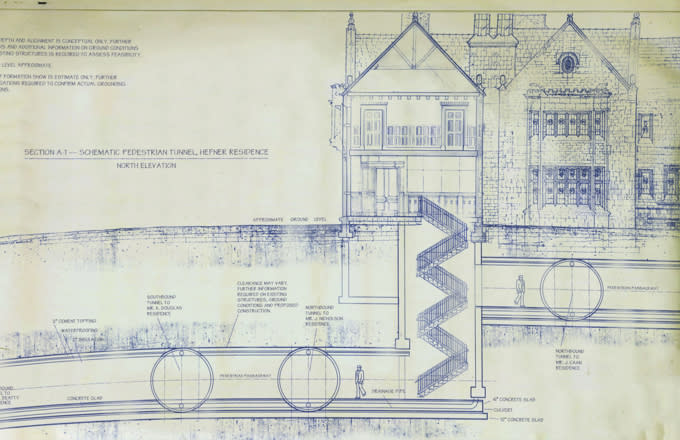 They're definitely talking about Jack Nicholson, Warren Beatty, Kirk Douglas and James Caan, who all lived near the Playboy Mansion during the late 1970s and early 1980s.  A staff member said the tunnels were closed in 1989, around the same time Hugh Hefner married Playmate Kimberley Conrad. The general manager, the Mansion's staff, Hugh Hefner and none of the celebrities' reps would comment about the tunnels. Playboy is still searching for anyone who has any more information.
Update 4/1/15 (2:49 p.m.): We got got. Playboy revealed the story was a prank today. The magazine claimed to have found one of the tunnels and posted a series of photographic evidence before ending with the photo below. Our April Fools' suspicions need to be extended to the days preceding the prankster's holiday.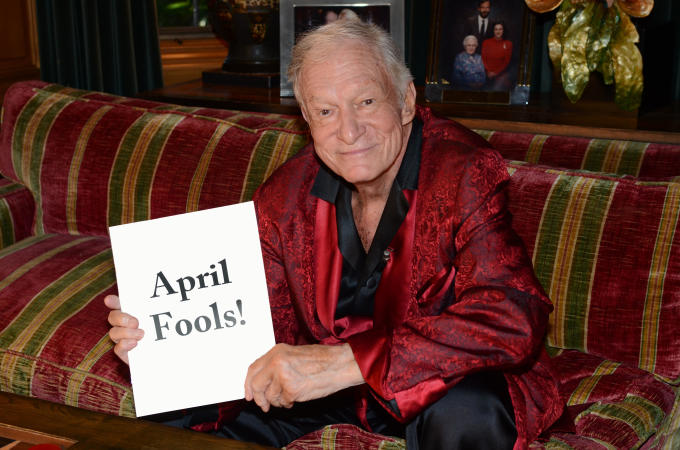 h4cnBhczrEXOGPWedbK2eIA0w0tr-iEL