If the penis were on Amazon the most common complaint would be that it doesn't vibrate. Pleasure Bionics wants to change that with a crowdfunding campaign for a new sex toy, the Rocket Ride. The vibrating, flexible sheet of silicone simply rests between your dick and a condom and goes wherever you want to put it—seriously, it's undergone "destructive testing" and cleans up easily with just soap and water. 
CEO Max Peak, whose name sounds like a male porn star, came up with the idea because he wanted to make using condoms more fun. You can space up your safe sex life by contributing on Indiegogo. So far only $215 has been raised out of the $70,000 goal, leaving 16 spots to cop the dick enhancer for $45 or less. If you miss out on the early window you'll have to throw down $500 to join the Founder's Club.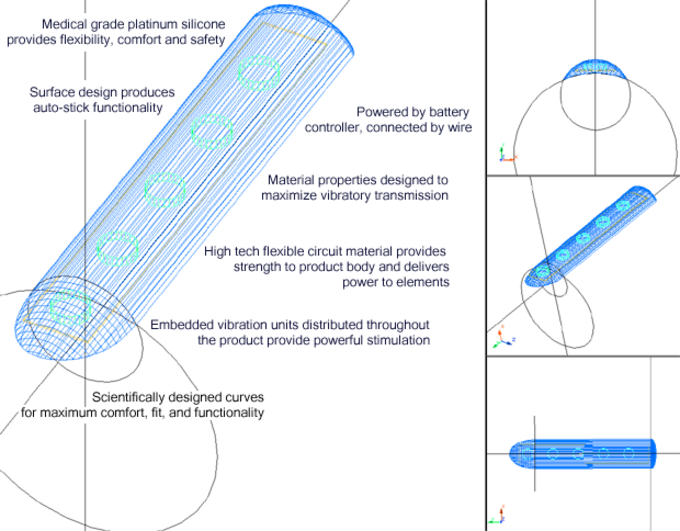 Perhaps the reason why the money isn't piling up is because the Rocket Ride doesn't appear to be cordless. This is already a strange enough addition to the bedroom, but who really wants a cord dangling out of their condom?
[via The Daily Dot]