Kelly Sue DeConnick moved around a lot as a child in the '70s. Her dad served in the U.S. Air Force, which meant that home was wherever he happened to be stationed. For a while, that was at Hahn Air Base in Germany, where DeConnick didn't know the language or have access to movies and TV. What she did have were comic books.
"The base bookstore, The Stars and Stripes, had an entire wall of comics," says DeConnick. "On weekends at the swap meet you could get stacks of them from the G.I.'s. Wonder Woman was big for me. So was Vampirella. But I read anything I could get my hands on."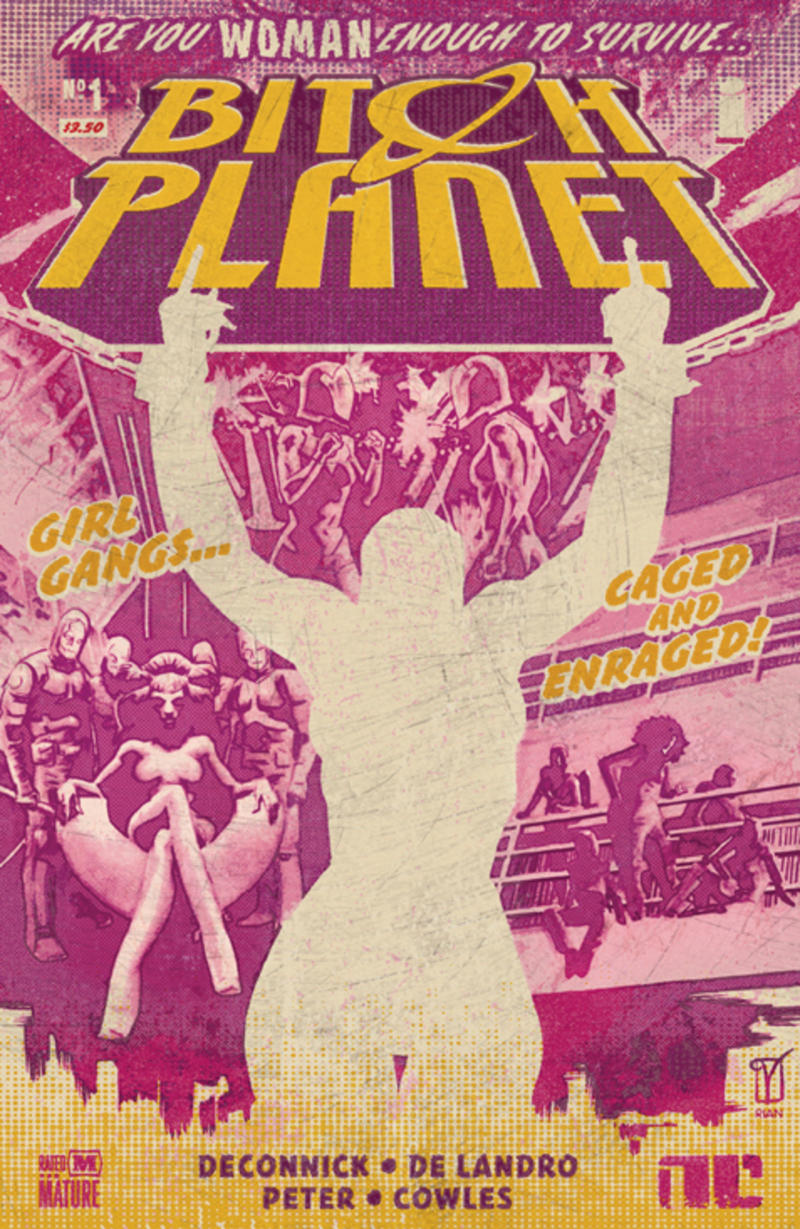 For Gail Simone, who grew up on a remote farm in Oregon without television and "not much contact with culture," comic books were similarly important. "Reading was my passport, and a stack of comics at a garage sale when I was a kid revealed this world of colorfully-clad adventurers who did heroic, selfless things," she says. "I was hooked immediately."
As natural as her infatuation with comics was, Simone discovered that society considered it abnormal. "As a kid, reading comics wasn't so weird by itself, but at the time, being a girl and reading comics was definitely considered off," she says. "And lots of people over the years went out of their way to make me aware of it. In college, it was often a choice between buying groceries or buying comics, and I usually picked comics. I still got asked, 'Are these for your boyfriend?' I don't think it was malice. Just a lack of awareness that girls, too, like fantasy and adventure and stories of power and grace and charm."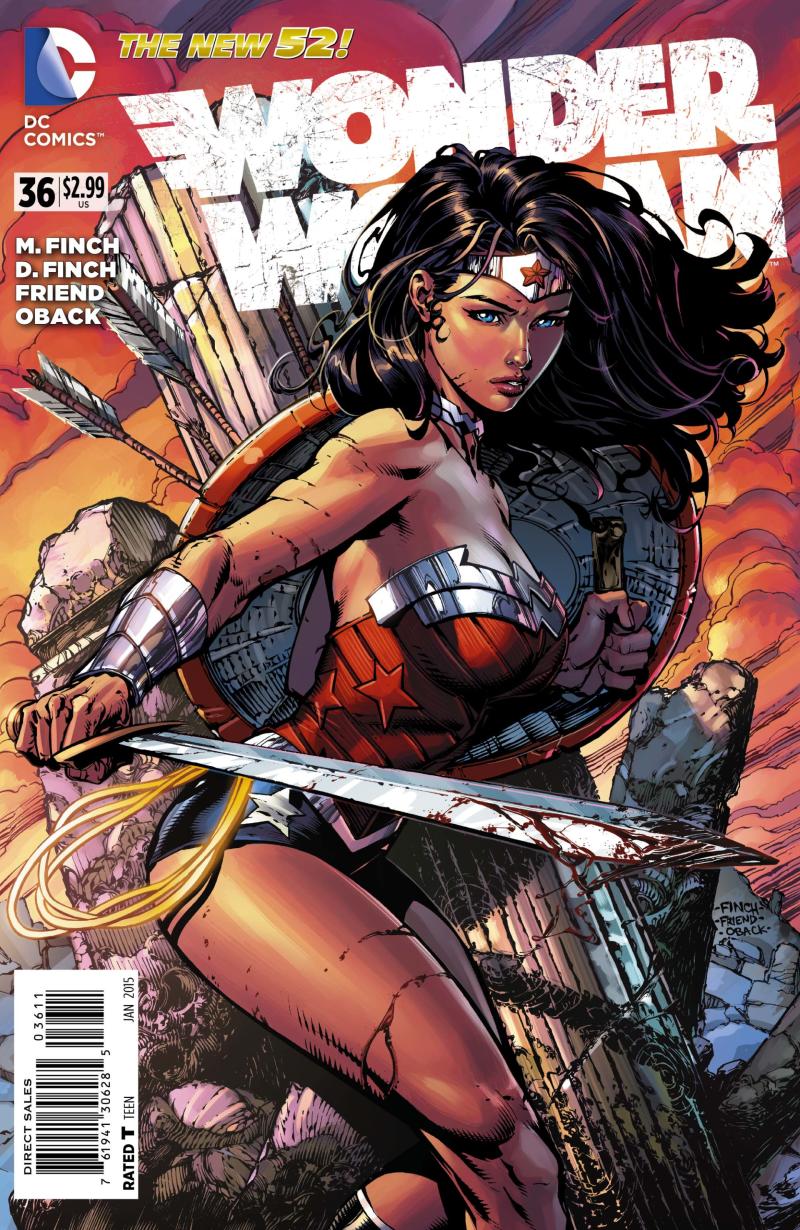 Years later, DeConnick and Simone, now comic book authors, are part of a growing class of creators determined to tear down the long-held notion that comic books only belong in the bedrooms and basements of boys and men. Simone's Wonder Woman, Batgirl, and Secret Six—all critical smashes for DC—and DeConnick's Captain Marvel, which recast the character as fighter pilot Carol Danvers, and Bitch Planet, a women-in-prison exploitation epic for Image, are only a few of the books that are challenging the way the industry views female characters and creators.
"There's nothing inherently masculine about telling stories with pictures; there's nothing inherently masculine about superheroes," says DeConnick. "In the '40s and '50s, there was a book called Calling All Girls that had a circulation of half a million monthly readers. But in the '50s our industry became hugely dominated by the superhero genres, and comics began to be identified not as a medium, but as a genre, which was one of the first steps to the paring down of the diversity of our readership."
There is plenty of evidence—albeit anecdotal—that women are a large and growing segment of comic readership. As reported by Comics Beat writer Brett Schenker, 46.67 percent of the 24 million self-identified comics fans in the U.S. on Facebook are female. "While we don't have any market research, the eyes don't lie," Marvel Editor-in-Chief Axel Alonso told the Washington Post's Comic Riffs blog in February 2014. "If you go to conventions and comic book stores, more and more female readers are emerging. They are starved for content and looking for content they can relate to."
The demographics of prospective comics creators seem to have also shifted in recent years. Sean Murphy, an artist with numerous critical successes to his name, including last year's The Wake, runs an apprenticeship program for aspiring artists with the aim of creating a yearly group anthology. "I had 70 applicants and I'd say maybe 30 percent of them were women—and most of the women were better than the guys," says Murphy. "If you extrapolate that, more ladies are coming up through the ranks now, especially in art colleges. There are now people who major in Sequential Art and most of the classes are now [enrolled with] ladies. It's more balanced, and I think it's healthier."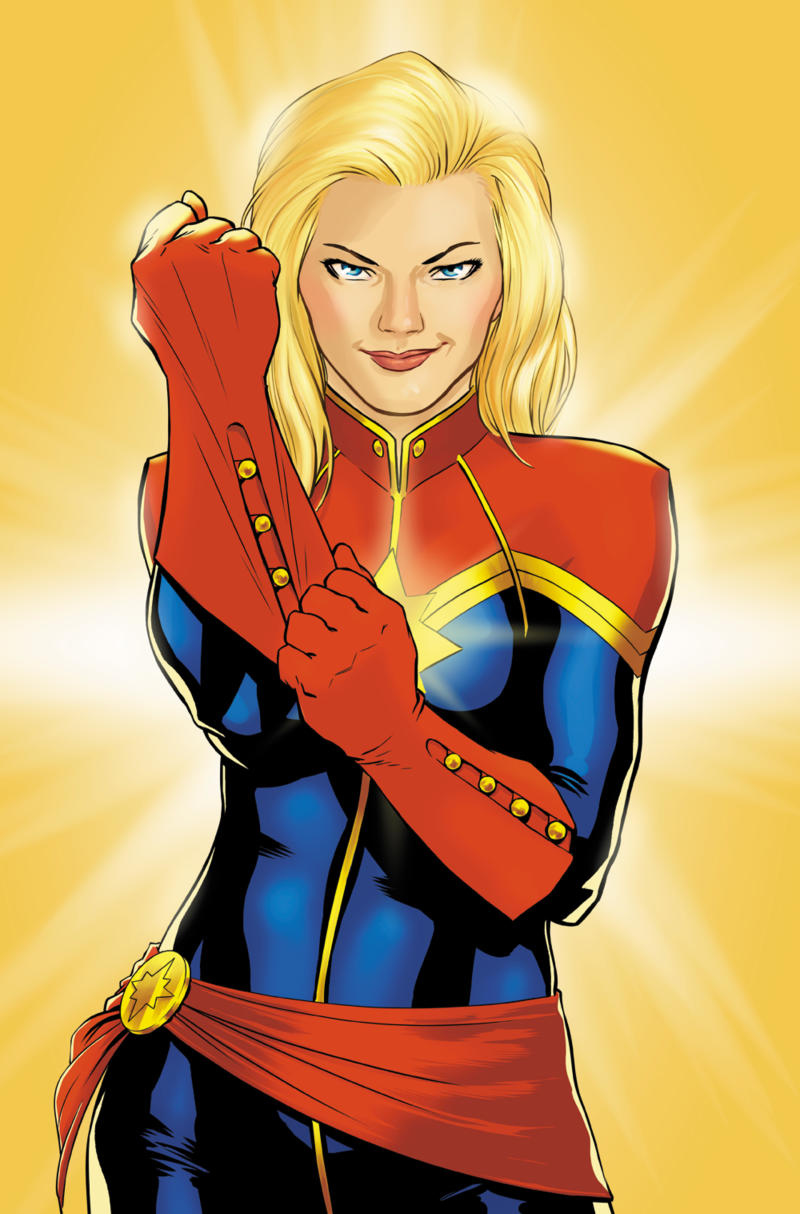 But despite the brilliance of female writers and artists and the hunger for more diverse and relatable POVs, a clear disparity still exists between the number of men and women working in the comics industry. In November 2014, Tim Hanley, a comic book historian and writer who keeps tabs on the gender breakdown of publishers on his blog Straitened Circumstances, reported that 9.8 percent of DC's creators were women, compared to 10.8 percent at Marvel. That represented a "skid" for Marvel, which had spent "several months in the 14 percent range" the year prior. (There is also a significant disparity between the number of male and female characters, with the latter accounting for 30.9 percent of the DC universe and 30.6 percent of the Marvel universe, according to Nate Silver's stat website FiveThirtyEight.)
Outside of the big two, the numbers weren't much better. Hanley reported that Boom! was in the lead with 36 percent female creators, while Dynamite had 14.7 percent, which was a marked improvement for the company. "Not only did Dynamite top DC and Marvel, they've more than quadrupled their female representation since the last time we ran their stats," he wrote. Compared to the comic industry, even notoriously male-dominated industries, such as tech, seem forward-thinking. (Female employee ratios are around 30 percent at companies like Twitter and Facebook.) Archie Comic Publications came in with just 2.7 percent female creators and Avatar had no female writers or artists to speak of.
In comics, as in all industries, the mightiest power of all is economic, and female-led books, particularly superhero books, traditionally haven't sold as well as male-centric stories. According to Diamond Distributors, which reports the number of comic sales to North American shops by issue numbers, the best-selling issue in 2014 was The Amazing Spider-Man #1 (559,217 units sold). Thor #1, which made headlines reimagining the God of Thunder as a woman, was the best-selling comic with a female lead. It sold 166,217 copies and landed at No. 6 on Diamond's list. "There's definitely a conversation happening and definitely change happening, but it will have to be followed by fiscal success," says DeConnick. "If books with female leads continue to have sales issues, none of this is going to stay."
Although critically-acclaimed, but lower-profile, works like Charles Soule's She-Hulk and DeConnick's Captain Marvel fail to compete with an established seller like Spider-Man, sales of female-centric books show positive signs​ when compared to books with similar amounts of exposure. G. Willow Wilson's Ms. Marvel #1 (75,280), the first superhero comic to star a Pakistani-American woman, sold similarly to Warren Ellis' universally praised Moon Knight #1 (72,092). Sales of graphic novel collections, which compile five- or six-issue story arcs from monthly comics, are even more heartening. Ms. Marvel Volume 1: No Normal was Diamond's best-selling graphic novel in October. Volumes of Saga, the Image comic written by Brian K. Vaughn and drawn by Eisner Award-winning artist Fiona Staples, ranked as Diamond's first, second, fourth, and 10th best-selling graphic novels of 2014. Image's Sex Criminal, a sex-comedy written by DeConnick's husband, Matt Fraction, and featuring a female co-lead, ranked sixth.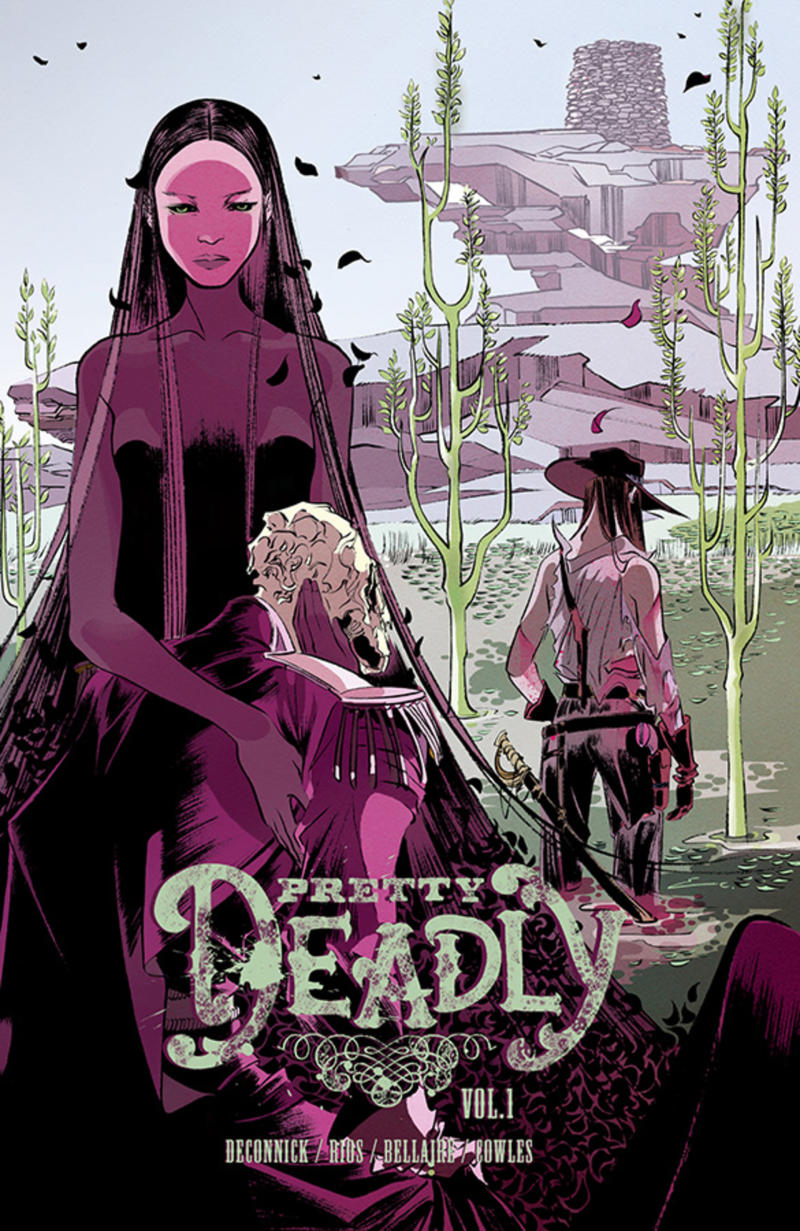 The notable advances happening are, in part, a reaction to comics' Dark Ages, the dreadful '90s, when Simone noticed a disturbing trend of female characters becoming "destructible props." In 1999, she responded by starting Women in Refrigerators, a website that documents and eviscerates comic book misogyny. (The name comes from a 1994 Green Lantern story where the hero finds his murdered girlfriend stuffed into his fridge.) "The idea was, you kill or de-power a female character, the male character vows vengeance and goes to fight the villain," Simone says of the trope. "The problem was, the female characters routinely would lose all agency. They wouldn't even be included in the story. And it was happening to characters I'd been fond of, female heroes who had been around for decades."
As for depictions of the female body, comic publishers still often present female heroines as male fantasies that make Kim Kardashian's Paper shoot look demure by comparison. Last year, Italian artist Milo Manara's controversial Spider-Woman cover depicted the titular heroine, Jessica Drew, crouched on her hands and knees, rear end raised provocatively in the air. The image quickly became an Internet lightning rod, eventually causing Marvel to pull the cover. Comic fans know that Manara's work has always been sexual in nature—he's most famous for his actual erotica—but it was a moment when the world at large got a chance to see the sort of imagery that has long been accepted and celebrated in the comic world. Writing for Gawker's sci-fi/fantasy blog io9, Rob Bricken summed it up: "Perhaps asking an erotic artist to draw one of your most popular superheroines for a mass-market cover wasn't quite a good idea. Also a bad idea: Receiving this cover and pretending like you didn't notice Spider-Woman sticking her bare red ass three feet into the air. Here's a simple rule: If it's inappropriate for a male character, it should also be inappropriate for a female character."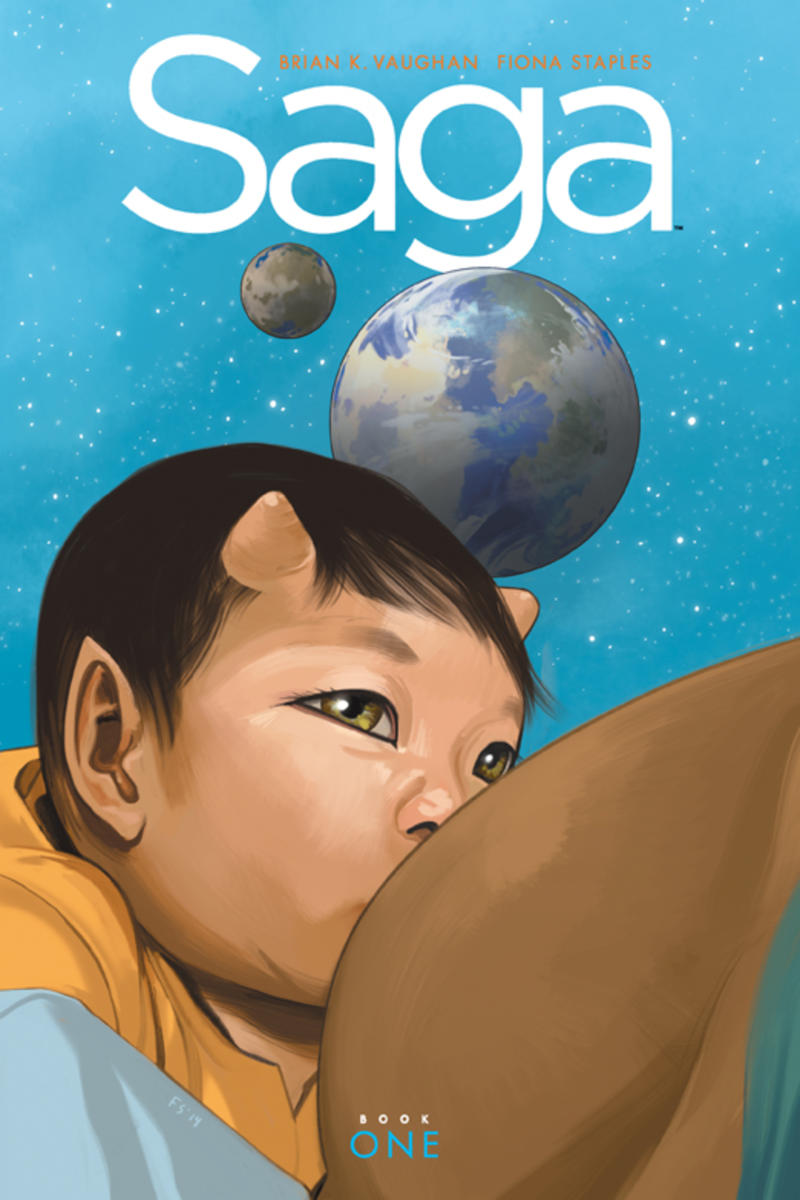 "It's not about filling a quota," says artist Emma Ríos of advocacy for more realistic depictions of characters and more diverse perspectives from all genders, races, and sexual orientations. "It's about telling a story." In Pretty Deadly, a lyrical, visually-astounding Western fantasy book that Ríos co-created with DeConnick for Image, a male character's encounter with a prostitute can be seen as a subtle rebuke to the traditional pinup portrayal of women by comic artists. "It was so super sexy, but I tried to go with a really fleshy body," says Ríos. "It's not like I'm drawing that thinking 'I have to be careful about how I'm going to represent this body.' It's just natural. But this kind of representation matters a lot to me—that's why I try to use different body shapes." It's a moment where sex, sexiness, and femininity are all heightened by Ríos' choices.
Staples, too, gets to play with body-type on virtually every page of Saga. Because the comic takes place in a vast universe with virtually infinite types of alien beings, she has had limitless opportunities to portray characters in various visual styles. "I try to build a character that works with the story we're telling, whose looks fit the scenario that they're going to be in and fits their role in the story," Staples says. "I'm trying to include more diverse body shapes for them. I try to keep it within the realm of possibility because that makes them relatable. The story is grounded in a lot of ways, even though it's in space."
"People of virtue have always been trying their hardest to represent the world that we live in," says Grant Morrison, one of the most successful writers in contemporary graphic storytelling, whose reality-twisting DC event The Multiversity is a showcase for how characters of all races, genders, and sexual orientations can be seamlessly represented. "In the '70s you had Jim Starlin or Don McGregor writing stories about the Black Panthers or the Ku Klux Klan, drawn by black artists. There's always been a strain of comics to be representative, but it's become much more of a strong voice these days—it's become much more more powerful."
Progress is cause for excitement but it's often tempered by the realization that there's still a long way to go. "A lot of conversations are happening online. Fourth wave feminism is a thing..." says DeConnick, trailing off. When she speaks again, she's more measured. "I feel like I live in an echo chamber. It's hard for me to have a sense of how much any of this actually trickles into shops," she says. "We have this perception that, because we spend all of our time online, that we're speaking to our entire readership, but we're actually speaking to a small percentage of our readership." Although feminism in comics is a talking point on the Internet, many readers still get information the old fashioned way: at their comic book stores.
"I was at Image Expo [Image Comics' annual trade show] and one of the retailers who was speaking estimated that only 30 to 40 percent of readers got comics news online," says DeConnick. "That makes sense to me—I buy shoes, but I don't hang out on shoe forums." What's more, the structure of comic shop organization has actively pushed comics toward the established audience, rather than bringing in new readers. "Comic shops are completely unfamiliar with someone is who is only familiar with how a bookstore works," says DeConnick. "In a bookstore, you shelve by genre, in a comic book store you shelve by publisher—that doesn't happen anywhere else."
"I like focusing on the positives," says a more optimistic Simone. "But I find I am more motivated by the stuff that is still left to do, the bridges that still need building. I just want there to be comics for everyone. The publishers that fail to take advantage of this huge wave of new readers are going to stumble. I want people to bring the fire."
Perhaps the most positive sign of what the future holds comes from Rowan, a vocal 11-year-old comics fan who recently wrote a letter to DC that went viral on Twitter. "I love your comics, but I would love them a whole lot more, if there were more girls," she wrote. "I asked a lot of the people I know whether they watched movies or read books or comics where girls were the main characters, they all said yes. Please do something about this. Girls read comics too and they care."