A 15-year-old artist from California has a really weird proposal for replacing two statues honoring Bill Cosby in the Academy of Arts and Sciences Television Hall of Fame. 
In a protest of the former TV star, Rodman Edwards is mounting a campaign to swap out the statues located in Hollywood and at Disney World in Florida with a flabby, old, man-boobed version of Cosby cast in bronze. It gets weirder, because the statue's junk would be covered by a miniature version of the Cosby-voiced cartoon character Fat Albert.
Here's Edwards' 3-D model of what the statue would look like.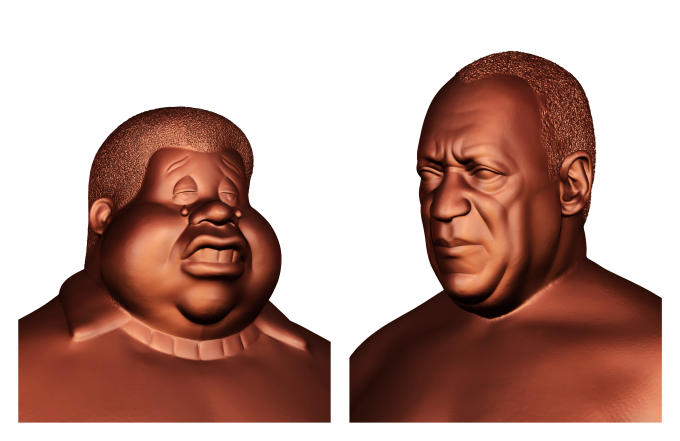 The CACA (haha!) gallery, billed as the "world's first public relations gallery," in St. Petersburg, Fla. released a statement this week, and plans to unveil the plans for Edwards statues in its showroom later this month. 
"Hall of Fame statues should not be exempt from reevaluation. Sometimes they need to be removed or replaced," founder Cory Allen said. "Joe Paterno's statue was taken down following the 2011 Penn State sex abuse scandal. Maybe the TV Hall of Fame and Disney should take note."
There's no way the naked Cosby statues would ever be displayed at the Hall of Fame, but maybe the attention this brings will be enough to get the Academy to consider taking the old ones down. 
p3MWE4cTqSc3MyQ7EwpbPNfs_31NvO42
[Via Huffington Post]