Television producer Mona Scott-Young has been dubbed the Queen of Ratchet TV, and her show, Love & Hip Hop, has been accused of exploiting black culture, particularly black women. "It's a damn shame that any black woman in a position of power would feel comfortable exploiting her sisters in her quest for the almighty dollar," writes Sil Lai Abrams on The Grio. Of course, Mona Scott-Young is a businesswoman first and foremost, and if success is measured by how well you handle your critics, she has been running circles around her competition for years.
Love & Hip Hop, VH1's reality soap opera about men in the music business and the women who surround them, was conceived in 2006. It aired for the first time in 2011, has since spawned six different spinoffs—Love & Hip Hop: Atlanta, Chrissy & Mr. Jones, The Gossip Game, This Is Hot 97, Love & Hip Hop: Hollywood, and K. Michelle: My Life—and become one of the most polarizing shows on television.
It has an average of 1.8 million viewers, and when it airs, Twitter lights up with people who love to talk about the cast members and their endless string of horrible decisions. I was more interested in the woman behind the show.
Is Mona Scott-Young simply a black woman who makes a living filming other black women fighting over struggle rappers and pulling out each other's expensive weaves? Or is there more to it? She isn't forcing the women on her shows to do anything, right? Perhaps she is simply driven by her desire to make "good" television, and sometimes that means telling stories that are too real to ignore. It's like watching Hoarders when, after clearing out years of waste, clutter, and debris, the owner discovers several cat corpses in her kitchen sink. It's horrifying, but that's life. The stories on Love & Hip Hop are painful to watch, but according to Scott-Young, at least they are real.
"I Am the Business"
Mona Scott-Young was raised with five siblings​ in New York by a single mother from Haiti. Her first big gig was working with Chris Lighty at Violator Management in the '​90s. Clients included Missy Elliott, 50 Cent, and Busta Rhymes. She still works with Elliott, with whom she is currently planning a biopic, but her music management days are mostly behind her now that Love & Hip Hop has taken off.
"When I was in my late teens, I had an experience where I realized that my mother was functionally illiterate," Scott-Young says. "That was a light-bulb moment for me because I realized, 'Wow, all these things that I've admired and I've watched her accomplish, she did it with none of the tools that I have at my disposal.'"
I met Scott-Young at the Myx Fusions Moscato office in Chelsea, a dull space. Her production headquarters, Monami Entertainment, is down the street, and its bustling atmosphere is vastly different. Scott-Young, who has a raspy voice, perfectly coiffed hair and a stylish, authoritative demeanor, currently splits her time between the two offices as she continues her worldwide push of Myx, a bottled dessert wine company she helped establish last year, orchestrating a celebrity endorsement deal with Nicki Minaj. Her main focus, however, is the show.
"I can't stress enough that the stuff they deal with on [Love & Hip Hop] is real," Scott-Young says from her tidy desk. "We may frame it within a production construct that allows us to shoot on a schedule, but we're not making up the stuff that they're going through."
The birth of the Love & Hip Hop happened rather surreptitiously. "Jim Jones came into VH1 and was like, 'Make a show about me,'"​ says Toby Barraud, a producer on the show. "At that time, the executives he was talking to had made a bunch of shows with me and Stefan [Springman​], and they were just like, 'I wonder what would happen if I put this gangster rapper with these two honky producers.'"
Things didn't go well for the honky producers. Jones quickly became unmanageable. "We went out and tried to make a tape with him and he was just a maniac,"​ says Barraud. "The first day we went to shoot he was threatening us and throwing money around and it was super hostile, but we didn't want to not deliver a tape, and so basically, at that point, Mona came into the picture and was like, 'Let me see if I can do something here,' and tamed the savage beast." (I reached out to Jim Jones to confirm these events, but he could not be reached for comment.)
That was in 2006, and at the time, female ensemble casts such as Real Housewives dominated reality television. Scott-Young saw an opportunity to capitalize on the trend with the Jim Jones project, shifting the emphasis from a single male-centric universe to one focused on the women who often occupy the periphery of that world. Love & Hip Hop, which featured Jones in the first two seasons, was born.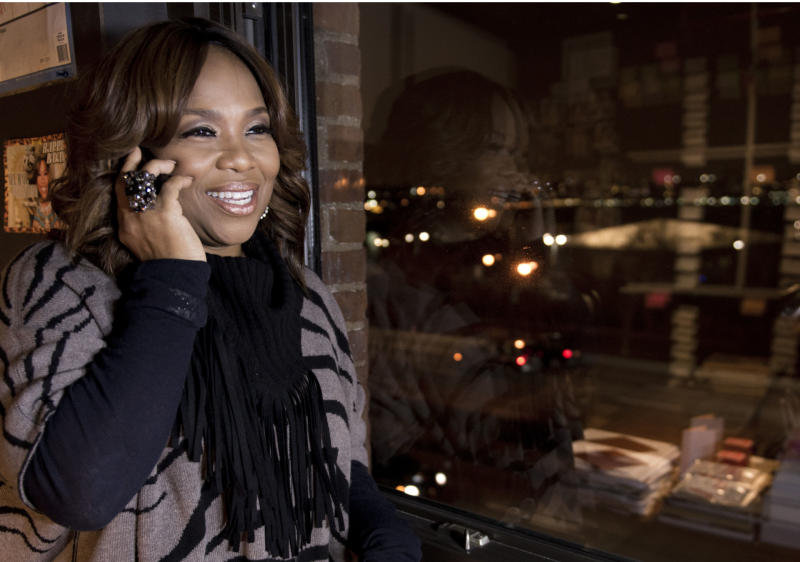 Some critics have argued that the reason Scott-Young was brought on board to tame "the savage beast" was to lend credibility to a show that VH1 producers knew would be laden with negative stereotypes about black people. It looks bad as it is, but it would look even worse if all of the producers on the show were white men. She may be a front for the honky producers, but she also insists that she empathizes with the women on her show and their issues, which run the gamut from emotionally disturbed (Hazel E) and vulnerable (Apryl Jones), to completely delusional (Masika Kalysha) and violent (Princess).
"All young women have that experience in their lives when they're growing into their own that they lack confidence, whether it was in the looks, or their social skills," she admits. "I've always struggled with weight and that brings its own set of confidence issues, but I also had a mother that I was able to look to who was a single mother raising her children and making it happen on her own. So, I had strong role models and I also had a very good sense of self."
"Love & Hip Hop" is one of the few shows on television that's dedicated to the lives of minority women—not the lives of all minority women, but some.
One of the ways "40-something" Scott-Young maintains that sense of self is by keeping her inner circle tight-knit. Her production company, Monami Entertainment, functions like a family business. "I surround myself with people I trust," she says. "I want to go to sleep at night with both eyes closed. I want to wake up knowing that everybody who's in the trenches with me is as committed as I am and as focused and wants the same things out of life for themselves and for each other because if I win, we all win, and vice versa."
As her assistant Michael Nittolo drives me from the Myx office to Monami Entertainment down the street, he says, "I've learned everything from her. From music to television, and now film." (Beyond the potential biopic about Missy, Scott-Young would not give any scoops about her plans in the movie business.)
"She's boss of the world," says Barraud. "And her key skill set is telepathy." Telepathy comes into play a lot when producing Love & Hip Hop. In order to cast her show, Scott-Young says she must find men and women who are willing to live their lives as candidly as possible on camera. The more willing they are to put it all out there, the better. Drug abuse, violence, even attempted suicide, are all game.
"But there are [limits]," she says. "Children are off-limits and there have been things that maybe one cast member has said about another's child that we've chosen not to include in the show because that, to me, is a dangerous area. [Children] are unable to defend themselves." But if it's something that has to do with a consenting adult's life and they make a decision that they want to pursue it and share it with the world, it's all good.
You don't have to watch or enjoy the show to appreciate Scott-Young's ambition. There aren't many black women who are calling shots in the entertainment business. There aren't many black women who grew up in a household with a single mother who couldn't read and then went on to run their own company. She isn't producing high art, but she does feel she is changing lives. K. Michelle, for example, launched her career on Love & Hip Hop. Her single "Love 'em All" now has over 7 million views on YouTube.
"There aren't many women—many people actually, I wouldn't limit it to women—who are doing what I do in all of the different mediums that I do it in," Scott-Young says. "Most people narrow their focus and have one area of business. I look at it a little differently. I feel that I am the business, and so it allows me to explore all these different worlds that I'm interested in."
Michael Arceneaux writes Love & Hip Hop recaps for Complex, and I asked him to share his thoughts as well. "Whether or not you like the show, these are actual human beings," he says. "I am somewhat worried about the future of the franchise because it's maybe a little too real the way they fight. That's my only fear about the shows, they might be too intense."
Truth Is More Entertaining Than Fiction
During the recent Love and Hip Hop: Hollywood reunion, cast member Nikki Mudarris made an important point. "What people don't seem to understand is that this is TV, people see what you portray. So when you go and be with the same man [as another cast member], they're going to look at you and say, 'Hey, weren't they filming together? She was crying on her shoulder, now the bitch want to say they're not friends,' and it looks completely out of pocket. They don't know what's in real life, they just see what we portray."
At another moment in the reunion episode, Morgan Hardman has a breakdown backstage. She aggressively punches the door of her dressing room multiple times as she lashes out at Ray J, for whom she was once a personal assistant. It's a scene that would be difficult to stage, and the fact that her anger comes from a sense of pure betrayal only makes it more believable.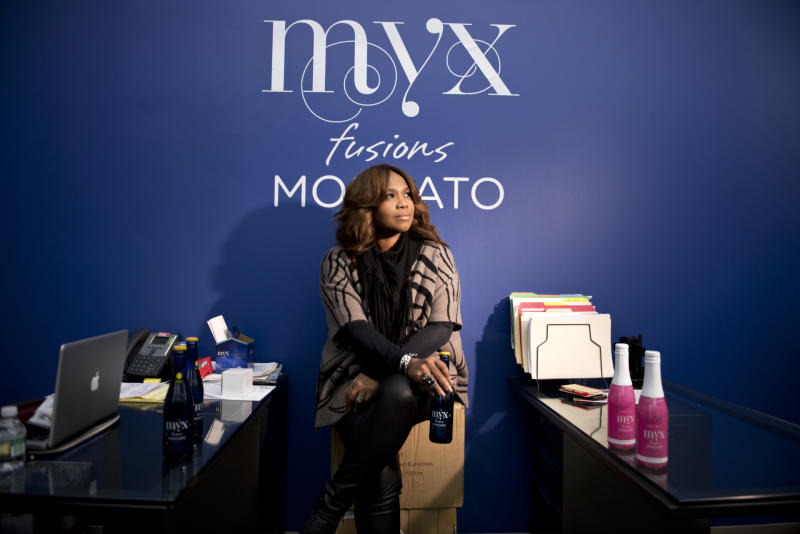 "The whole point of this is to get to the truth, guys, so if you start yelling and screaming, the truth will never come out," says Scott-Young, who hosts the reunion episodes. 
Viewers tend to get caught up in this "finding the truth" scenario, and it's one that Scott-Young plugged continuously during our interview. The truth, however, is staring them in the face. Love & Hip Hop is one of the few shows on television that's dedicated to the lives of minority women—not the lives of all minority women, but some. Those lives, like many others, are often bleak, but Scott-Young doesn't feel that she has a responsibility to try and cut them out to be anything other than what they are. Her main goal, she claims, is to remain objective.
"I don't allow myself to be dictated to. I set the bar high enough for myself. Nobody can be any harder on me than I am on myself." —Mona Scott-Young
It's a tricky relationship, she says. She's not emotionally detached from what happens on the show, but she also doesn't want to influence the cast too much. "Where does it stop?" she asks. "Once I start making decisions about what should and should not be followed as their reality, now I'm making determinations about what's happening in their lives." To that end, Scott-Young thinks the show itself functions as sort of therapy or catharsis.
"There is a certain amount of liberation for these women," she says. "A lot of them have been living these lives before the cameras were rolling, and will continue to lead those lives way after our cameras are gone. For some of them, being able to take a look at their lives by virtue of seeing it on television allows them to make a determination about whether this is the way they want to continue living, about whether there is change that they want to affect. It does give them an objective perspective that they don't necessarily have when they're just living it day in and day out." They do "go off the rails," she acknowledges, but "they're human beings."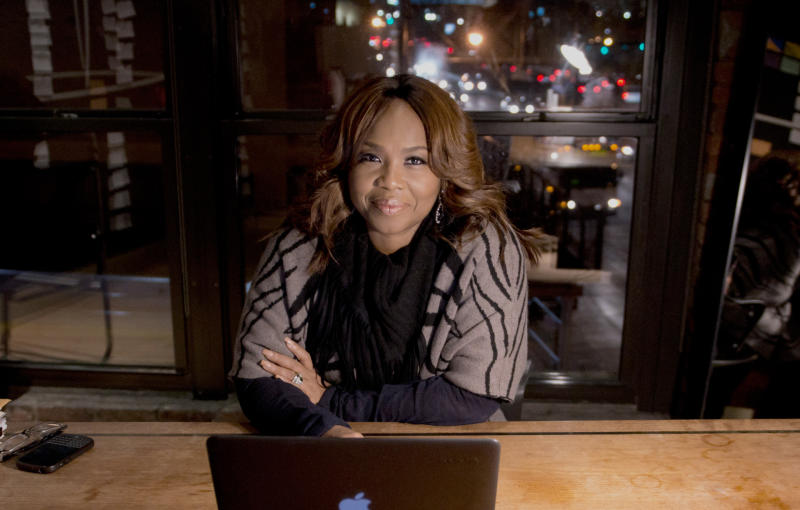 After the Hollywood reunion taping, an alleged assault occurred between cast members Yung Berg and his girlfriend Masika Tucker. Based on the severity of the allegations, VH1 immediately terminated its relationship with Yung Berg. Following the allegations, Tucker posted an Instagram photo of a woman applying nail polish with a gun resting on the table. The caption: "Who were you with last night bae?"
Is Love & Hip Hop responsible for this frivolous response to such a serious allegation, or is Tucker so addicted to the spotlight that she will do anything for a headline? If it's the latter, is Mona Scott-Young to blame, or is this the reality for some women of color who have been so marginalized by the entertainment business—both on and off screen—that they will to do almost anything to get ahead? It's a tough call to make, but it's not one that Scott-Young feels is on her shoulders.
"When you decide you want to do something, you accept everything that comes with it," she says. "I don't allow myself to be dictated to. I'm sure that's going to be spun in a crazy way, but I don't. It's just the reality of it. I set the bar high enough for myself. Nobody can be any harder on me than I am on myself, in terms of what I expect to accomplish every day." The stars of Love & Hip Hop should take these words of wisdom, and run.
Lauretta Charlton is a staff writer at Complex. Follow her on Twitter at @laurettaland.