You either watched the Saturday Night Live 40th Anniversary special or you clicked through our scrapbook. But here's the real yearbook: behind the scenes photos from tonight. Peruse; goodnight, and have a pleasant tomorrow!
Martin Short:
Paul McCartney:
Dana Carvey, Kanye West, and Mike Myers: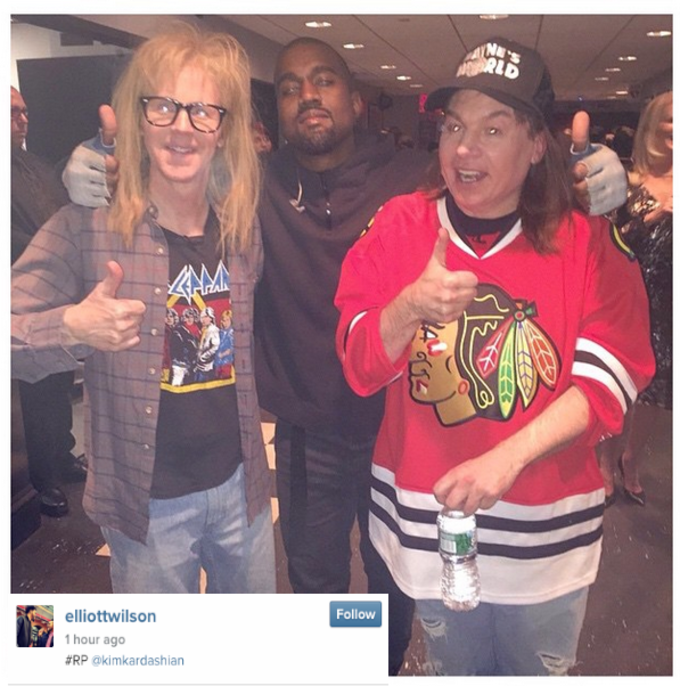 Miley Cyrus and Patrick Schwarzenegger:
Emma Stone:

Melissa McCarthy:
Kanye West, Chris Rock, and Kim Kardashian:

​Kanye West, Tina Fey, Maya Rudolph, Martin Short:
George Lucas and Bobby Moynihan:
Sarah Silverman:

Bobby Moynihan and Jim Carrey:
Kristen Wiig and Will Forte:
Kenan Thompson:
Kristen Wiig, Bradley Cooper, Vanessa Bayer, Laraine Newman, and Kerry Washington:
Bill Hader and Bill Murray:
Adam Sandler:
​Rachel Dratch, Will Ferrell, Kevin Nealon:
And just to prove how old they are, here's the pre-Left-Shark Land Shark:
Prince played at the after-party, and Cuba Gooding, Jr.jumped on stage for a selfie:
Taylor Swift led the band:
That band also included Paul McCartney and Jimmy Fallon:
​
Justin Timberlake:
Will Ferrell, Peyton Manning, and Anna Gasteyer:
See more at SNL's official Instagram page, here.
​