When legends of the adult film world like Lisa Ann decide to call it a career, it's up to a new generation to take their place. That's where an enterprising young lady named Paige Jennings comes in.
Jennings recently graduated from the University of Florida, and began an internship program with New York City firm Lazard Asset Management last summer. However, something about being in the finance world just didn't sit right with her. Speaking with the New York Daily News last night, Jennings said that "I have a finance degree and knew I wanted to apply it in business. I couldn't find my sweet spot and I did think about how I'm sexual and how much I enjoy anything related to that."
Thus did Jennings take up a new profession: adult film actress. What began as a few tweets like these: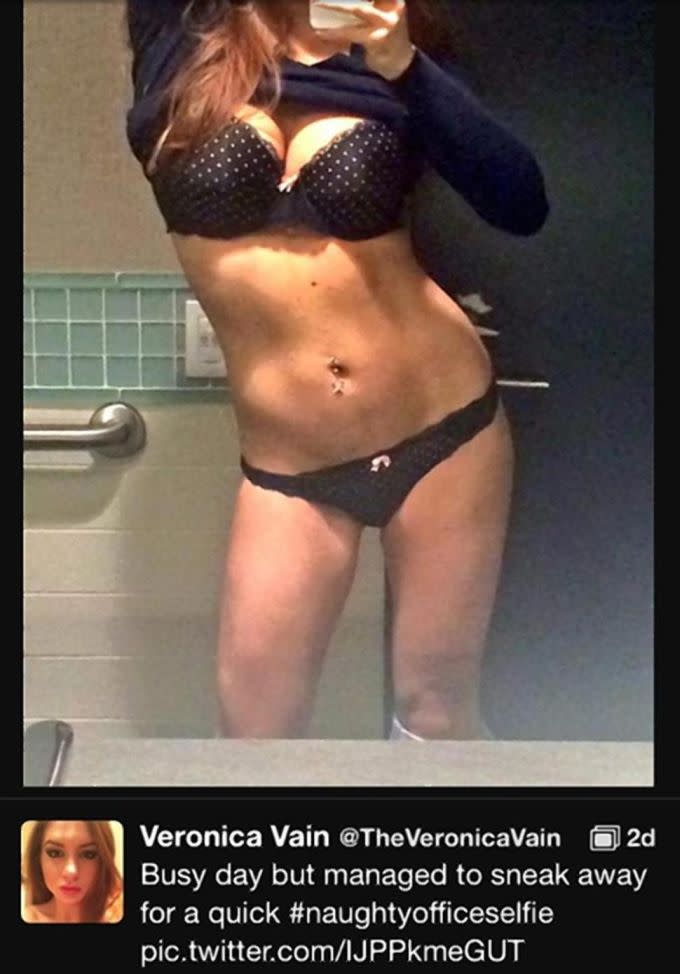 Has now evolved into a full-fledged adult film career. Assuming her Twitter handle Veronica Vain full time, Jennings has an audition next week to join the cast of The Sex Factor, which is exactly what it sounds like: a reality show for aspiring adult film stars.
She even updated her Twitter profile to reflect her new career path: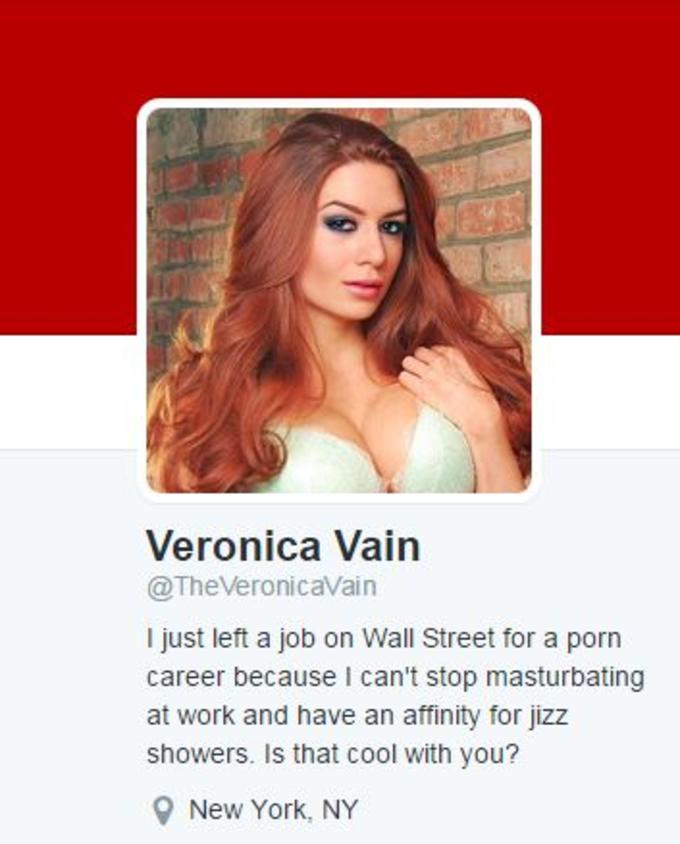 At least one of her Twitter followers was quite impressed:
Memo to @TheVeronicaVain: You deserve credit. The porn business is much cleaner than business on Wall Street. http://t.co/OpcuthF9io

— Sam E. Antar (@SamAntar) January 15, 2015
Honestly, that's not a bad point. No matter which profession you choose, you're always screwing someone.
cydTducjoMd5nKqZNbiyUITqccX_4hR4
[via NY Daily News]