Somehow, it seems doubtful that "#white genocide" is going to start trending any time soon.
The above billboard was recently put up on Interstate 59 near Birmingham, Ala., and has been linked to the "swarm," and groups that follow segregationist Robert Whitaker's "Mantra." This latest public display of segregationism follows a similar incident from June of 2013, when the following billboard containing similar typography also went up near Birmingham: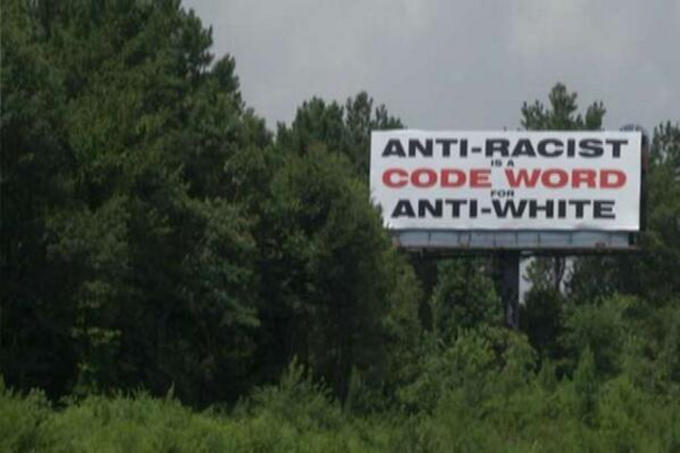 The expressions used from the 2015 and 2013 billboards have been tied to the White Genocide Project, a white supremacist group. Dyar Outdoors—who owns the billboard itself—refused to say who purchased this ad, although the 2013 one was paid for by "Southern nationalist organization" League of the South.
1qaHNocTru2YsZy2z3X35WkkLv8iMoqq
[via Gawker]