BlackBerry can't even find love from the people they hire.
Just when the company was starting to get some of its swagger back with two new phones (the Classic and Passport) that are selling decently, The Verge caught a tweet from BlackBerry's Twitter account that was sent from an Apple iPhone: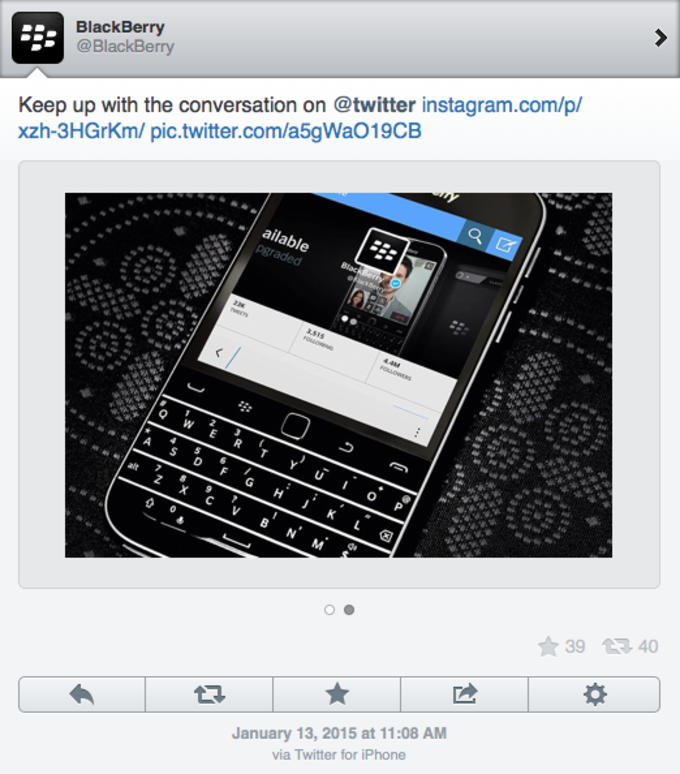 The tweet was quickly taken down. While Twitter's own app and website doesn't show this kind of data, apps like Tweetbot and Tweetdeck do. So, social media managers out there, stay woke. 
If you pay attention to the world of Internet fails, you'll remember that after BlackBerry made Alicia Keys their brand ambassador, she was caught tweeting from an iPhone, and blamed it on hackers. Then, BlackBerry passed up a chance to make Justin Bieber a brand ambassador—and, hell, they might need all the help they can get no matter who it's from.