The South Park season finale is this Wednesday night, and the show that is unafraid to take on any subject will next take aim at a very popular punching bag: Bill Cosby.
While the promo doesn't tease anything about how large or small a role he'll play, this video still indicates that Taylor Swift might be involved. And it probably won't be good for her: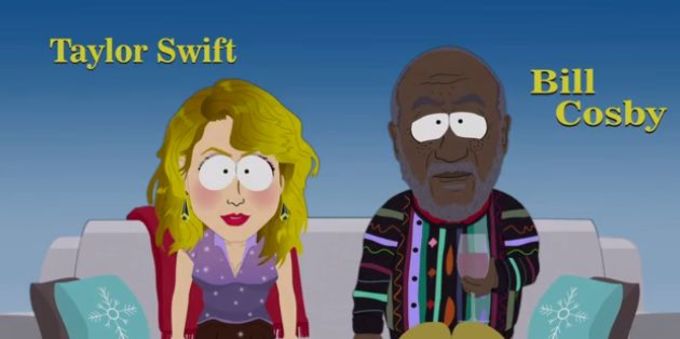 The episode will likely be a continuation of last week, in which holograms of Michael Jackson and Tupac were both on the loose, and Cartman's commentary blog was taking over both the Internet and the record industry. This has been the first season that has been entirely serialized, so here's hoping that somehow Terrence and Phillip get involved in thwarting cartoon Cosby.
[via UPROXX]