Get your quarters (or tokens, or plastic credit card things) ready, because Namco, creators of arcade classics such as Galaga, Dig Dug and others, is planning to open a Pac-Man themed restaurant in the U.S. 
The 40,000-square-foot and entertainment complex at the Woodfield Mall in Schaumburg, Ill. will be called Level 257 (I would have called it NomNomNom or WikitWikitWikit, but whatever). The name is a reference to an unreachable level on the original Pac-Man game, which glitches out when you pass level 256.
Here's a rendering of what the place will look like when it's completed: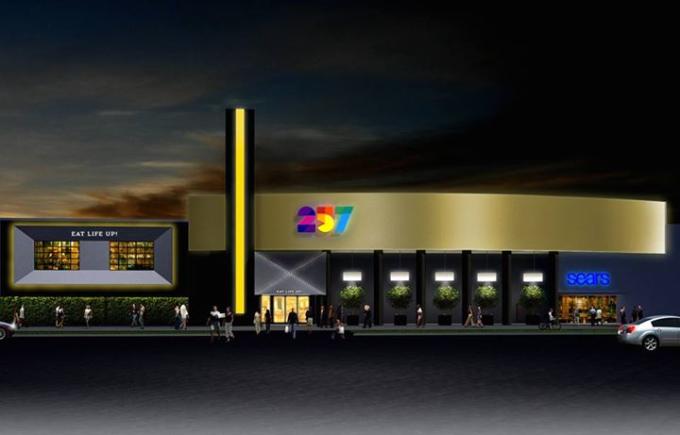 In addition to bowling lanes and a wide variety of arcade machines, the restaurant will feature "stylish cocktail lounges" and "fresh and innovative dishes prepared by chefs, all carefully curated for the local market."  Hopefully that means they'll be serving more than yellow pellets, cherries and pretzels for dinner. 
dnb3lkbDoz-xjVnxDfyhLoOKVagC88ld
[Via Ars Technica]