Brian K. Vaughn, the creator of the amazing sci-fi comic series Saga (which Complex recently announced as the 2nd best comic of 2014), has said that he would be interested in seeing his series turned into a video game, claiming it would be "more exciting than a film."
In an interview for The Verge, Vaughn expressed his admiration for Telltale Games, the company responsible for gaming series such as The Walking Dead, The Wolf Among Us, and the recent Game of Thrones, saying that he admired the way their games were "based on making moral decisions."
Vaughn has previously stated that Saga was specifically intended for the comic book medium, as its content would perhaps prove too controversial for cinema and too expensive for television. Video games however, have no such constraints in this regard.
"A Saga video game, particularly if it's sort of about characters other than the main characters in our story, is really exciting to me — even more exciting than a film or TV show. So, uh, never say never."
If they do make "Saga" into a game, here's hoping it can do justice to Fiona Staples' awesome art.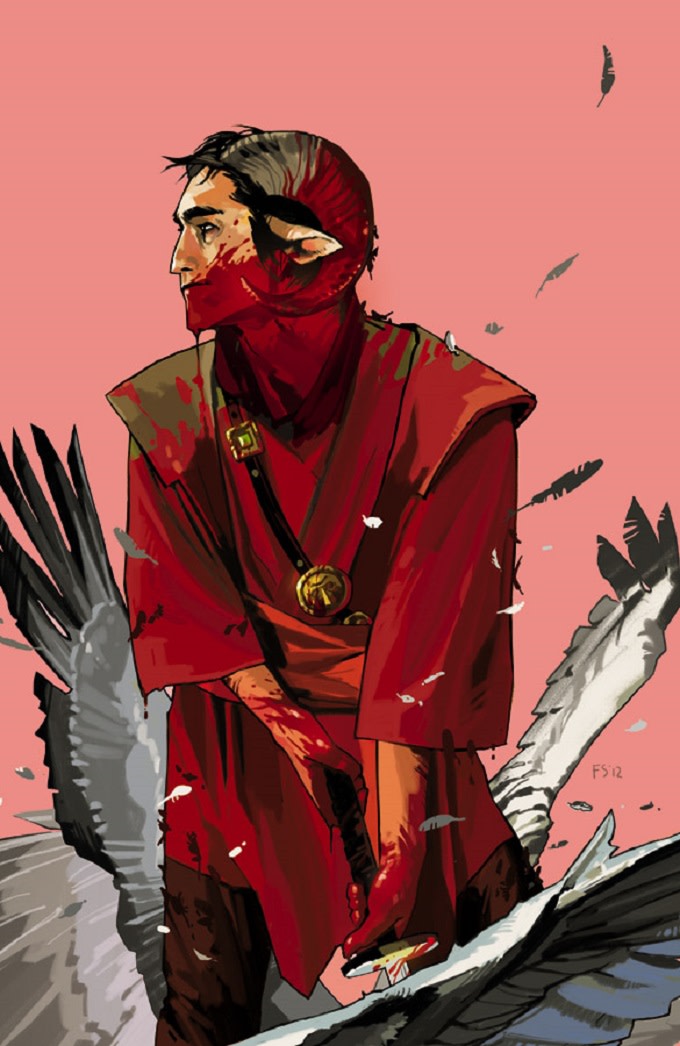 [via IGN]