The Pitch Perfect 2 trailer is here. If you, like me, have spent the past two years getting your friends on the Pitch Perfect bandwagon, today is pretty much Christmas. For those who've resisted the phenomenon—how dare you?— Pitch Perfect tells the story of a ragtag team of a cappella-singing misfits called the Barden Bellas who set aside their differences to take home the national championship. Four years later, they're here as champions, queens, goddesses, facing the international stage.
Will the Bellas regain their former glory and take over the world?

Will fans get to fulfill their OTP fantasies?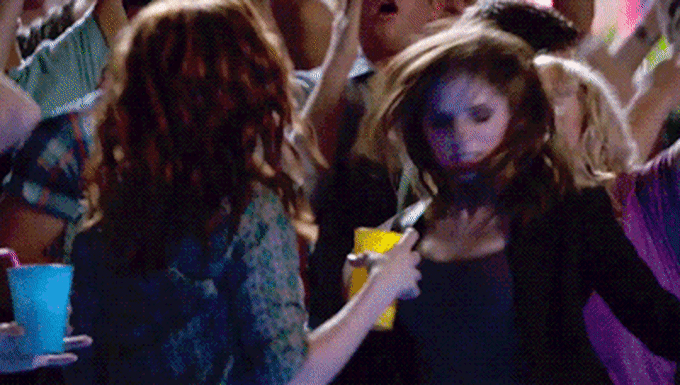 Will there be enough pillow fights?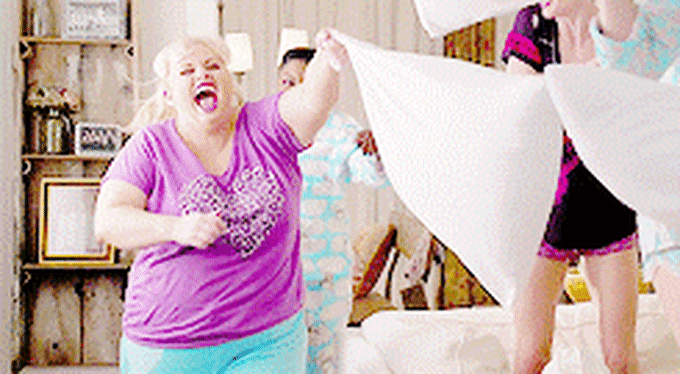 We'll find out in six months.
Directed by Elizabeth Banks, Pitch Perfect 2 stars Anna Kendrick, Brittany Snow, Rebel Wilson, Chrissie Fit, Hailee Steinfeld, Ester Dean, Skylar Astin, Hana Mae Lee, and Alexis Knapp. It comes out May 15. Yes, it's expected to be a summer blockbuster, so if you want to borrow my DVD, just hit me up.