Last week Desus vs. Mero went mainstream with features in both Entertainment Weekly and Vulture.
EW featured DvM on their Must List in their November 7 issue: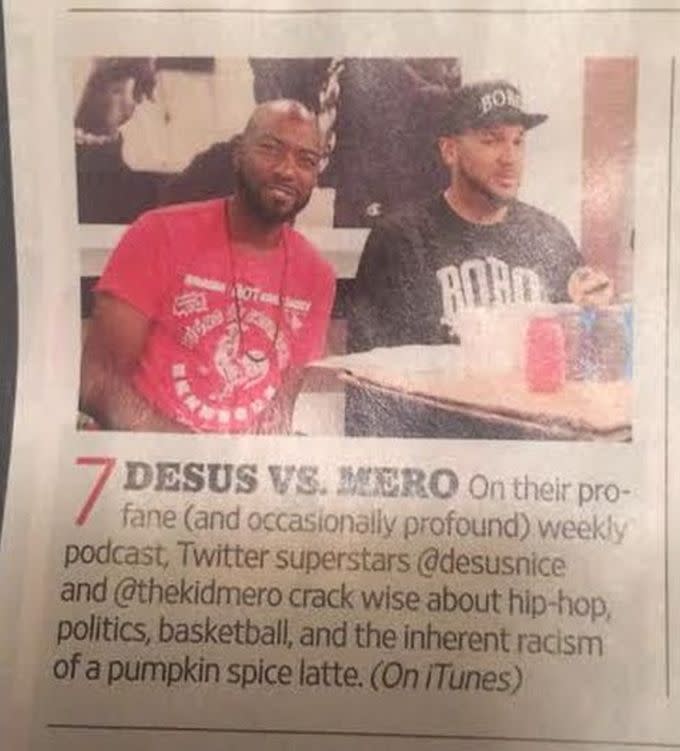 And then Vulture ran a profile on the Bronx-based duo on Friday that discussed their roots, podcast, and future plans. Of course, these features aren't the first on DvM; Gawker was all over it earlier this year, when Desus decided to troll their whole audience into thinking he was white.
You can check out the latest episode of Desus vs. Mero above, and all their past episodes are available here.