Not that anyone would have ever called director Kevin Smith a sexy dude when he had a beard, but damn man—it looks like he probably needed that facial hair.
Smith took to his Facebook last night to upload a normal-looking picture before going full Brazilian on his face and posting a pic of his new clean-shaven look. The director explained that it was for his next movie, Yoga Hosers, a Canada-themed flick about "the most feared and formidable creatures man has ever encountered: two 15-year-old girls." I guess this "man" just had to be clean-shaven in the movie, otherwise what would Smith have to post on social media sites?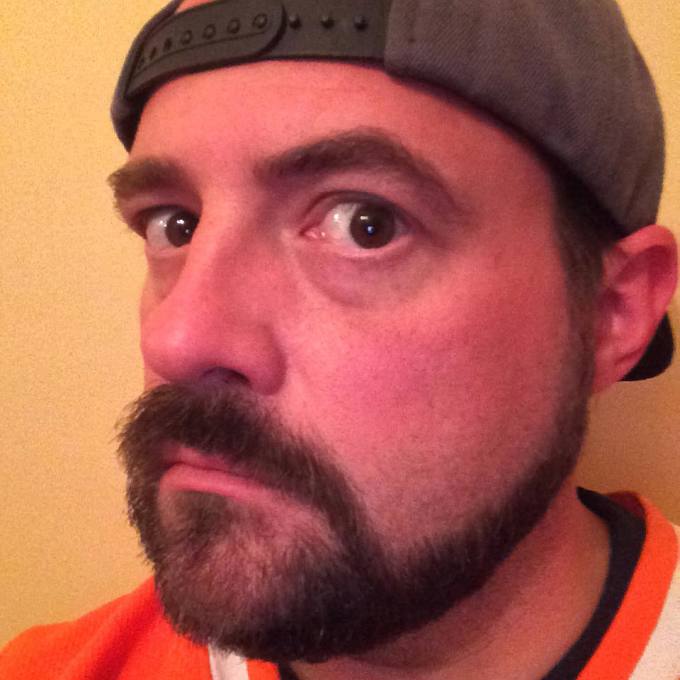 Scanning through Smith's filmography, he comes off as a teenager who spends all of his time in his basement playing video games while his mom serves him Hot Pockets. At least now he really looks the part too.
U0bjBrcDq5dIhS1PNuzTQ5JmuNLFW_9R