A very spiteful ex took out his rage on his former boyfriend in about as inappropriate a way as possible.
38-year-old David Galvan, who really should have known better, sent nude photos of ex-boyfriend Richard Rosa (a teacher) to Rosa's entire school over the summer after the two had an acrimonious breakup. The police didn't find the matter all that funny, and in late July Galvan was charged with identity theft, sending obscene matter, and impersonating Rosa.
He fled the state, and was finally taken into custody last week. He posted bail yesterday and will be due back in court in a few weeks.
As for Rosa, he remains at the school and is likely to stay after an impassioned online petition supporting him sprung up in the wake of the photos. Plus, you know, the photos show he can really rock that backpack look.
Also, who is this guy, and why is he an expert? It seriously seems like he is just some guy they found sitting on the sidewalk and decided to interview for no apparent reason: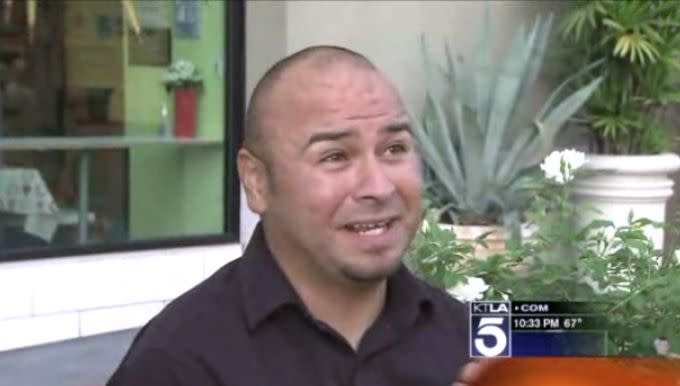 [via Gawker]