Rob Kardashian does not have a kid. He himself has confirmed this before. Apparently, however, reality is not enough to prevent him from randomly tweeting about seeing his son and his baby mama.
The troubled brother of Kim, Kourtney, and Khloe sent out the following in the wee hours of Thursday morning:

While he hastily deleted the tweet, obviously the Internet never forgets.
This is not the first time Rob has done this. Back in July, he tweeted this just before Independence Day: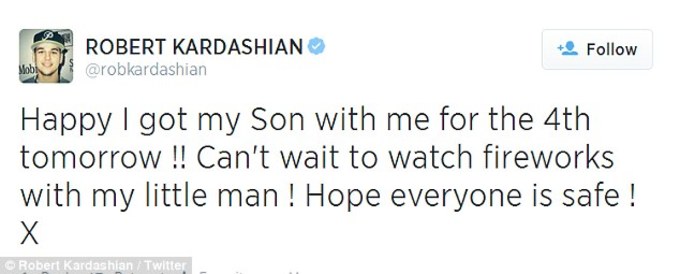 He backtracked quickly that time as well, posting this as a follow-up shortly after: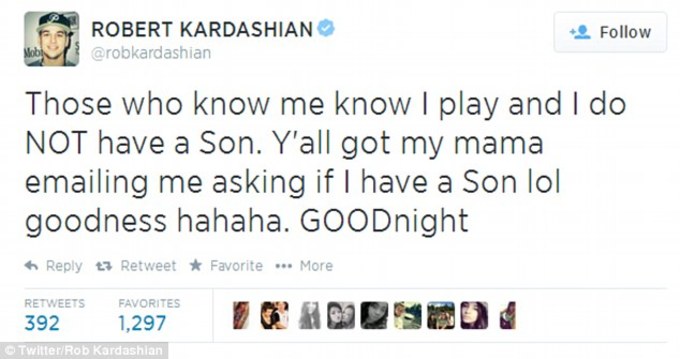 The real question here is: why? What does he stand to gain from this? Is there some kind of master plan at work here?
Maybe he is using his fake kid to explain his weight gain? Like, maybe we have a Junior situation on our hands or something. Pregnancy weight is tough to lose, after all.
N5Njkzbjoi9X3VTwaDileOPCeIhou2oe
[via Daily Mail]