Apple may have just announced their latest wave of technological advances but one thing they missed off the list was 4K video recording – but, luckily a new app has you covered, as the tech giant has just approved its first 4K recording app.
Ringing in at £699.99 ($1,000) on the App Store, Vizzywig 4K brings the ridiculously detailed video functionality to your iPhone 5s running iOS 7 and no doubt the iPhone 6 and 6 Plus will follow suit.
Vizzwig 4K records in 3840×2160 at 24 frames-per-second and lets you edit, add titles and upload your video to YouTube or to store locally – although you'll need a model with at least 32GB of memory to do so.
So, if you fancy shelling out several hundreds on an app instead of going some way in purchasing an actual 4K camera, then here's where you should head.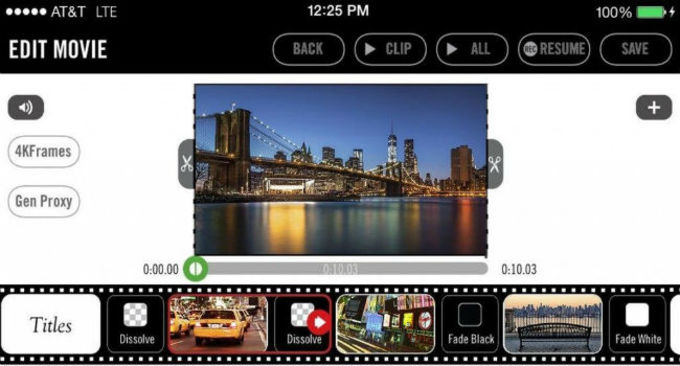 [via Cult of Mac]