We've been flirting with images of the new Batmobile for quite some time, but now we can finally see what the whole thing looks like thanks to Detroit natives wandering around near the shoot locations. These photos of Ben Affleck's new ride from the upcoming Batman v Superman: Dawn of Justice just hit Instagram, and reveal a massive car that may or may not be able to fly: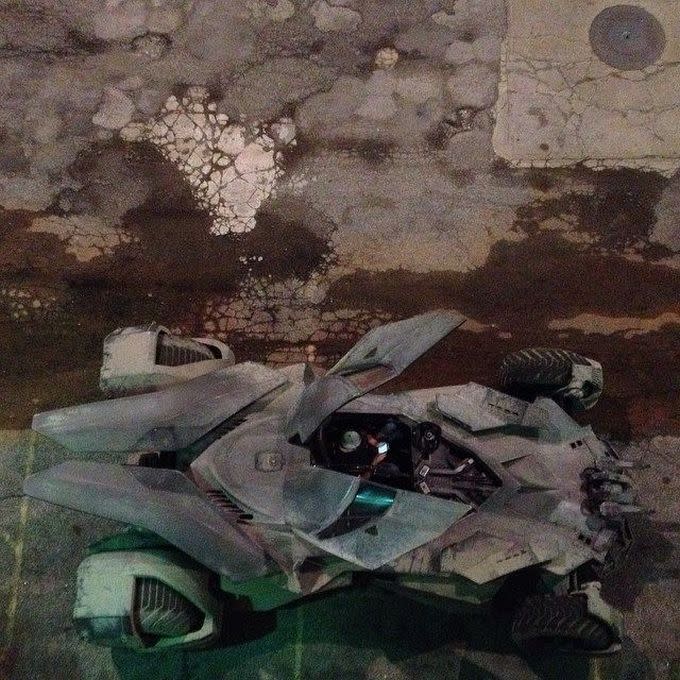 After these photos hit the internet, Zack Snyder decided to officially let the cat (bat?) out of the bag by tweeting an officially, much more gangster photo of the Batmobile:
Here's a real picture of the #Batmobile. http://t.co/47beaZqr6f pic.twitter.com/Ez1ILa8JeE

— ZackSnyder (@ZackSnyder) September 11, 2014
The question remains, though: can such a sweet car make sad Batman happy?
hjY3d2bTqc2bWi3ugqq_bnt56iXn9Vmu
[via The Verge]