ComplexCon returns to Long Beach Nov. 6 - 7 with hosts J. Balvin and Kristen Noel Crawley, performances by A$AP Rocky and Turnstile, and more shopping and drops.
Secure your spot while tickets last!
On Thursday, Scotland goes to the polls to decide whether or not to go it alone and ditch the rest of us. Everyone's talking about it. I'm sure you've heard already.
As with any news story of such magnitude every media outlet is publishing as much as it can around the historic referendum, but unfortunately, there's only so many times you can get Alex Salmond and Alistair Darling to battle it out on the facts and the future.
But sometimes, you need some filler.
Why else did yesterday give us the result of the Great Cupcake Referendum, where the Cuckoo Bakery in Edinburgh monitored sales of three cupcakes, one with a Saltire, one with a Union Jack and one with a question mark: 47.7% picked No cakes, beating the Yes cakes by 4.2%.
The only thing the majority of polls can agree on is that the massive lead the No campaign enjoyed has quickly slipped out of their hands. Where Thursday's vote will leave the Union is still anyone's game, though generally speaking people are still quietly confident the Union will hold: William Hill gives 1/4 odds for a No vote and 11/4 for a yes.
So, in the spirit of graphs and statistics that don't really tell us that much, we took a look at what the internet thinks will happen on September 18th and, more to the point, how well the #IndyRef social media campaigns have gone.
Firstly, Facebook:
The Better Together Facebook page has a lovely 206,000 likes...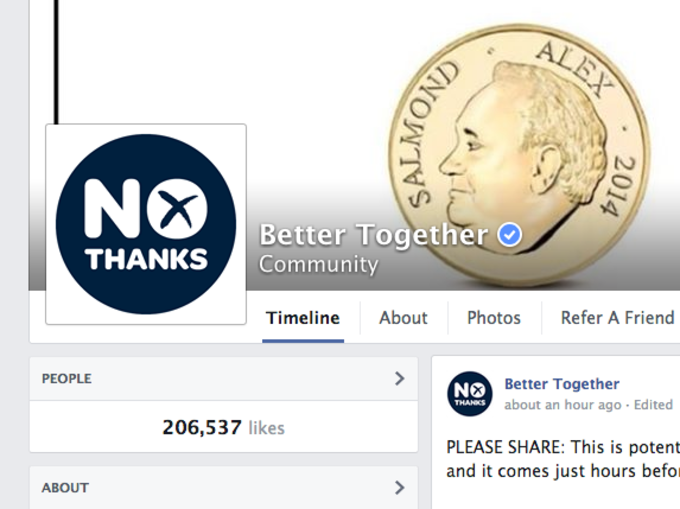 But is well beaten by the Yes Campaign's whopping 300,000!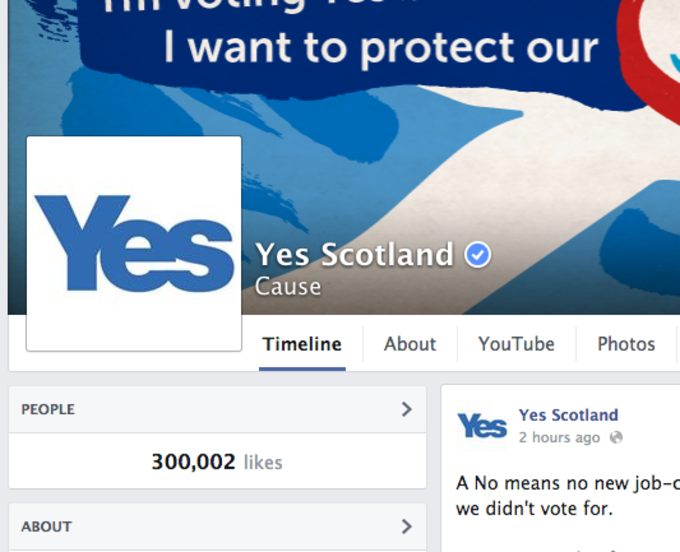 The future of Britain isn't looking great.
What about Twitter?
42.5K Twitter followers, not bad No Campaign...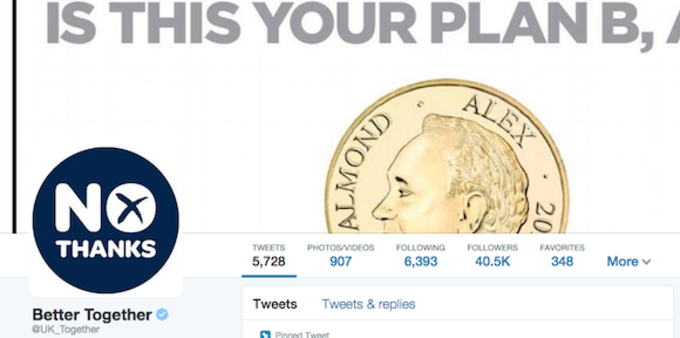 But Yes wins again with a handsome 92.7K!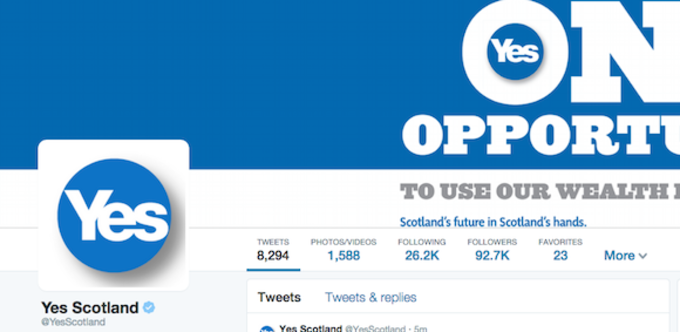 Are these the first signs of the end?
But what does the almighty internet overlord, Google, say?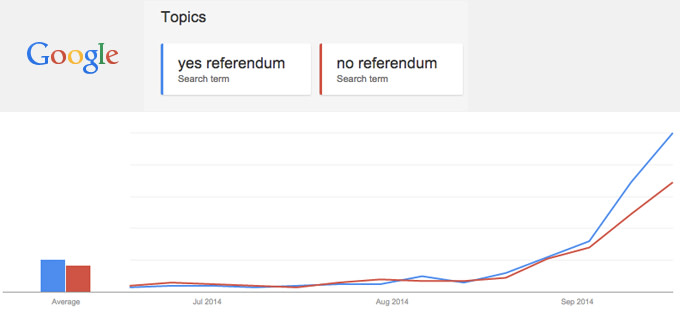 The internet has spoken. We can now say, with literally no good evidence behind us, that Scotland is going.
It's been fun, guys.