A possible leak of the entire roster of the upcoming Smash Bros. for the Wii U may have just been released into the wild. Jason Schreier over at Kotaku has done some detective work and found the following videos of what appear to be the final roster members for the upcoming game.
On August 19 a user on 4Chan, anonymously uploaded screeenshots of the the 3DS version of Smash Bros. which revealed the full roster of playable characters. Spoilers ahead: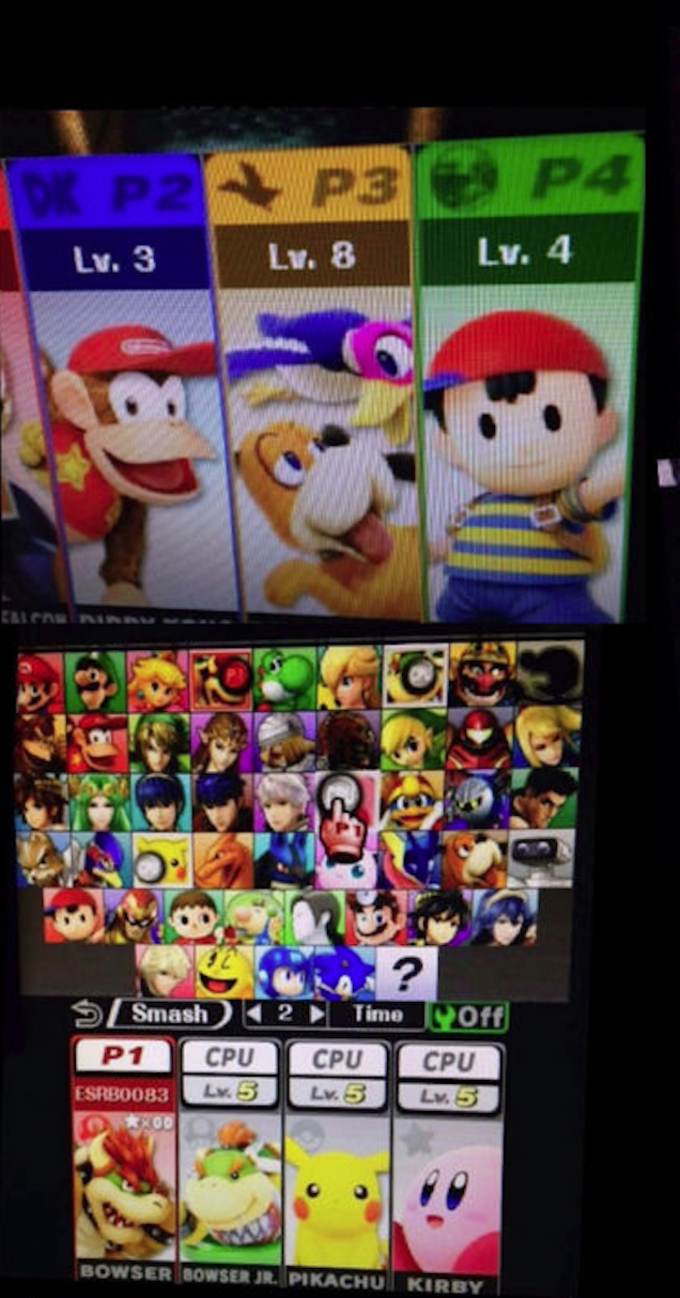 Some of the new characters made known from the leak were the Dog from Duck Hunt, Bowser Jr., and Shulk from Xenoblade. And while any information gleaned from 4Chan should always be handled with a considerable dose of skepticism, the following videos appeared online this morning. The videos are all named ESRB0083 which lends more creedence to the leak as this might be a build for the Electronic Software Review Board, the people who rate games before they're sent to market.
So what does all of this mean? Well, if you're a fan of the Smash Bros. series you've just gotten a relatively legitimate look at the roster before the Holiday release. If you're the person who leaked all of this online there's a good chance that you're an employee at Nintendo and if they find out who you are, you're probably out of a job. A compilation of all the leaks were put together by user of NeoGAF: