Amidst public outrage over the shooting death of unarmed teenager Michael Brown in a St. Louis suburb this past weekend, President Barack Obama has spoken up.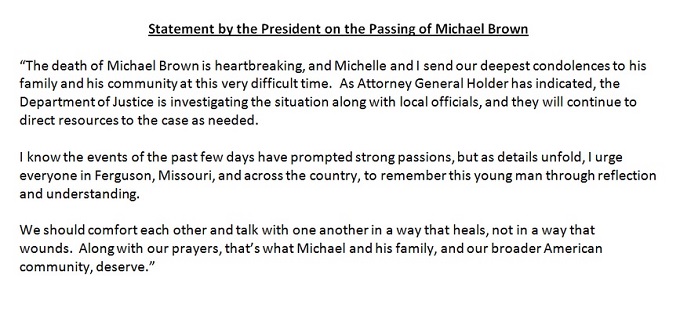 Brown, 18, was shot and killed in Ferguson, Mo. on Saturday afternoon. Dorian Johnson, his friend and the closest witness to the shooting, insists that Brown had his hands up screaming "I don't have a gun, stop shooting!" when a Ferguson Police officer opened fire, shooting him several times. The FBI has taken over the investigation, and the officer who killed Brown has been placed on administrative leave. 
The Ferguson Police Department has declined to release the officer's name, citing safety concerns.
[via ABC News]
Send tips, photos and news developments to cityguidetips@complex.com.
14cmlrbzoWVLymouE5lm4S1nMoS79dPU