Google the name Jack O'Connell and these are the words you're guaranteed to see: "next big thing," "rising star," "breakthrough actor."
Reason being? The 24-year-old actor's explosive turn in his most electrifying film to date, director David Mackenzie's slow-burning prison drama Starred Up. O'Connell moves seamlessly into the role of an angry, home-broken 19-year-old inmate, Eric Love, who's so violent that he was prematurely transferred from juvie into an adult correctional facility. The role wasn't a huge stretch for O'Connell, though. He's no stranger to tapping into his dark side. He's been doing it for years.
The British actor exploded onto the scene in 2009 with an iconic role in the second generation of Skins, the razor-edged UK teen drama series. He played Cook, a lost, rambunctious, and hardened teenager thirsty for life to make him feel anything, even if that literally means punching him in the face and getting him drunk out of his mind. Though he didn't go into detail, O'Connell explains, "I knew him. He was making a lot of the mistakes that I finally just earned a second chance for."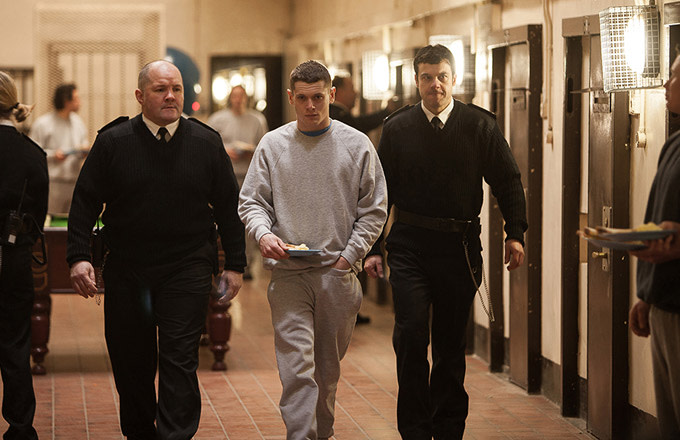 About his mysterious past, O'Connell, a native of Derby, England, has previously admitted that he struggled to fit into a strict Catholic high school, had dreams of playing professional soccer before an injury derailed his plans, and entertained thoughts of joining the Army if acting didn't work out for him. He once told The Telegraph that it was his "only realistic form of making an honest living."
"As a kid, I wasn't one for authority." says O'Connell. "I was always the one who wanted to have the time of his life. But now I'm fortunate that I can channel my life experience into these characters and my intention is to affect people."
And there's no doubt he will, especially with his upcoming starring role in Unbroken, the highly buzzed-about Louis Zamperini biopic directed by Angelina Jolie—that last detail inspiring the question everyone asks him the most. "She was focused and very supportive," says O'Connell in regards to working with mega-star Jolie. But he's quick to remind people, "I spent a lot of time preparing myself for an opportunity like that. I'd been working for that for 10 years. I felt like I was in a good position and I didn't want to let it get to my head. I was just focused on the work and not any of the two-dimensional details."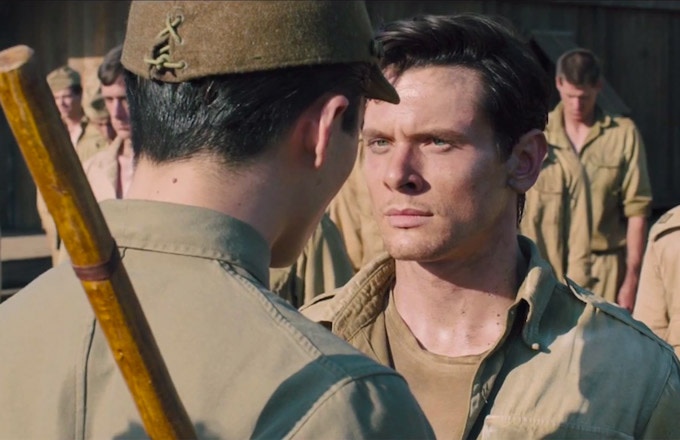 With two impressive, formidable roles this year, O'Connell's "actor to watch" tag is certainly appropriate. What's more, it's a sign that, after seeing Starred Up, audiences and industry folks alike who've witnessed his talents are bursting with excitement about the guy. "It's great that he's becoming a star, but, as far as I'm concerned, he always was one," says director David Mackenzie. "It's a good year for him."
But what does O'Connell think about all the hype and the flashing lights? It's no surprise. "It's been a long time in the making," he says. "I've been working hard for this."
Tara Aquino is the Complex Pop Culture Editor who's unabashedly obsessed with Skins. She'll gladly geek out on Twitter with you here.