The odd spectacle of a woman walking a naked man in West Virginia has triggered a criminal investigation.
The Smoking Gun reports that on Tuesday morning, deputies with the Ohio County Sheriff's Office received a call about the odd sight. Authorities began interviewing witnesses, who recalled seeing the nude man with his ankles bound and something protruding from his anus, as well.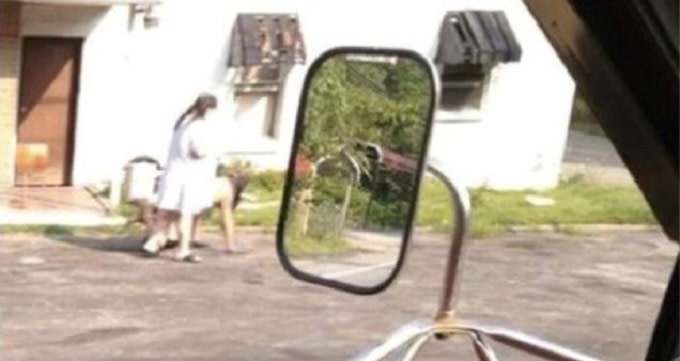 The odd couple was eventually identified as 53-year-old Barbara Geardello and 56-year-old Robert Deyell, Washington, Penn. residents who were visiting a friend. Though Deyell had corresponding marks on his ankles, he told police that he was bound willingly and did not suffer any injury. 
Information about this bizarre incident has been passed along to Ohio County prosecutors, who are expected to decide whether or not charges should be filed within the next week.
The biggest shock of all is that this didn't happen in Florida.
[via The Smoking Gun]
Send tips, photos and news developments to cityguidetips@complex.com.