Season 5 of The Walking Dead did not look like it was going to be especially uplifting when the first image we got was of crossbow-wielding badass Darryl (Norman Reedus) tied up and gagged.
Fortunately, the second set of photos promise at least one slightly better beginning. Carol (Melissa McBride) is holding a distinctly non-zombie Judith, which at least means they haven't resorted to baby killing just yet. Of course, this could just be from the opening shot of the season while they're being chased by zombies, so we're taking nothing for granted: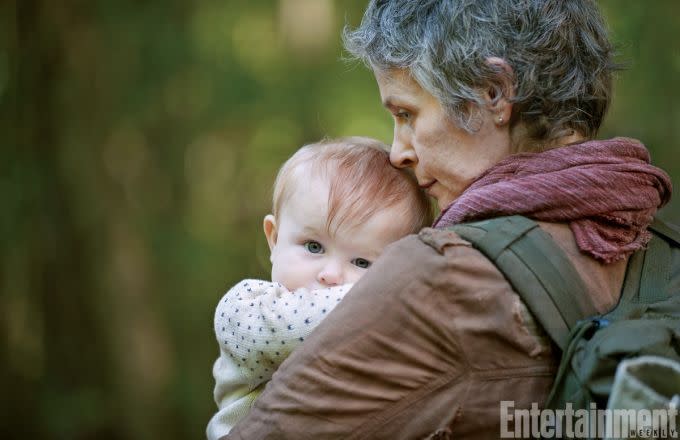 The second image is of a steely-eyed Rick Grimes (Andrew Lincoln), looking a bit bedraggled but also appearing to not be a hostage of Terminus. At the very least, he's no longer one of the "box car children" being held captive inside that train: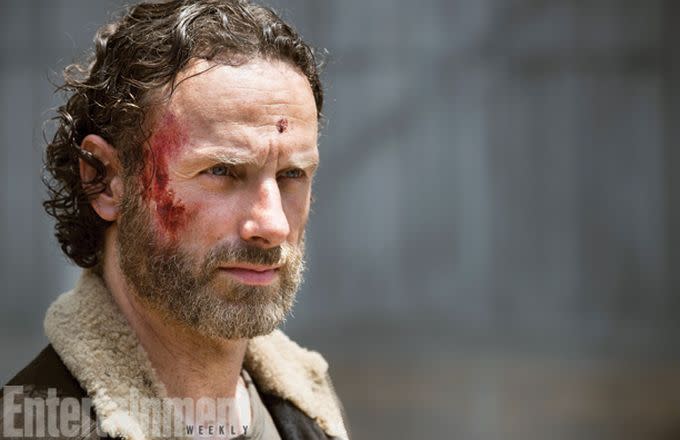 Friday will be Walking Dead's turn for a panel discussion at Comic-Con, so we're likely to get more details very soon.
[via EW]