The Kim Kardashian video game is officially everywhere. From your best friend's phone to hypnotizing us here at Complex, it seems like the game, Kim Kardashian Hollywood, has taken over the world. And now, it's been spotted at one of the government's most vital environmental agencies.
A rather curious tweet (now deleted) was blasted out by the US Environmental Protection Agency's Office of Water on Monday night, asking its fifty-two-thousand followers to join them in playing the Kardashian game.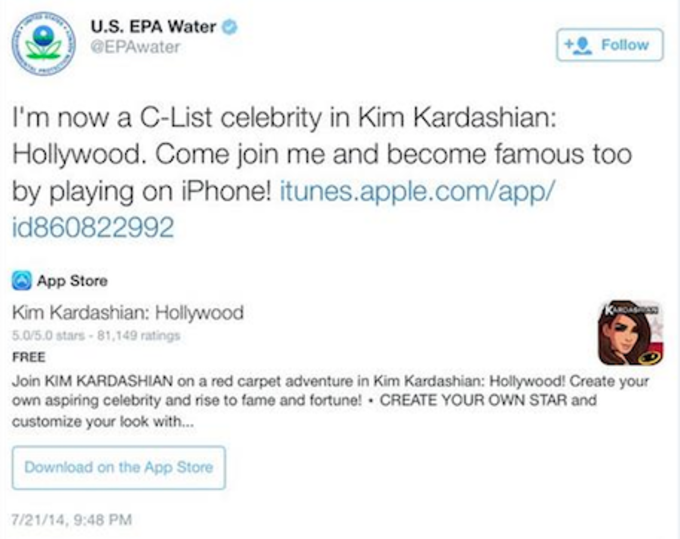 So many questions here: Why's the U.S. EPA Water only a C-List celebrity? Did they fire their social media intern? Should we download the game? For their part, the agency has taken the mistake in stride, sending out another tweet on Tuesday admitting their error and looking at the bright side of life.
For more on this story, peep the video above, and keep it locked right here to Complex for all of your social media fail stories.