Being single in New York City is rough. That's why we have New Orleans, land of jazz, beignets, and booze—and, now, Tinder. I traveled to New Orleans to learn about Scotch Whiskey during the annual Tales of the Cocktail event, but as a newly-minted Tinder user, I figured I'd also see if there were any eligible men in the Big Easy worth meeting for a drink as well. It was a fairly innocent plan, but it turned out to be a little more complicated than I'd imagined.
For one thing, people don't all agree on Tinder's function. One camp thinks of Tinder as an an app that facilitates casual hook ups. It's the Grindr of the straight world. The second camp thinks that Tinder is OKCupid for people who don't have time to answer dozens of biographical questions about their ideal partner. I haven't been on Tinder long enough to make a solid judgment on the issue, but while in NOLA I encountered some fairly provocative profiles to help me come closer to a conclusion.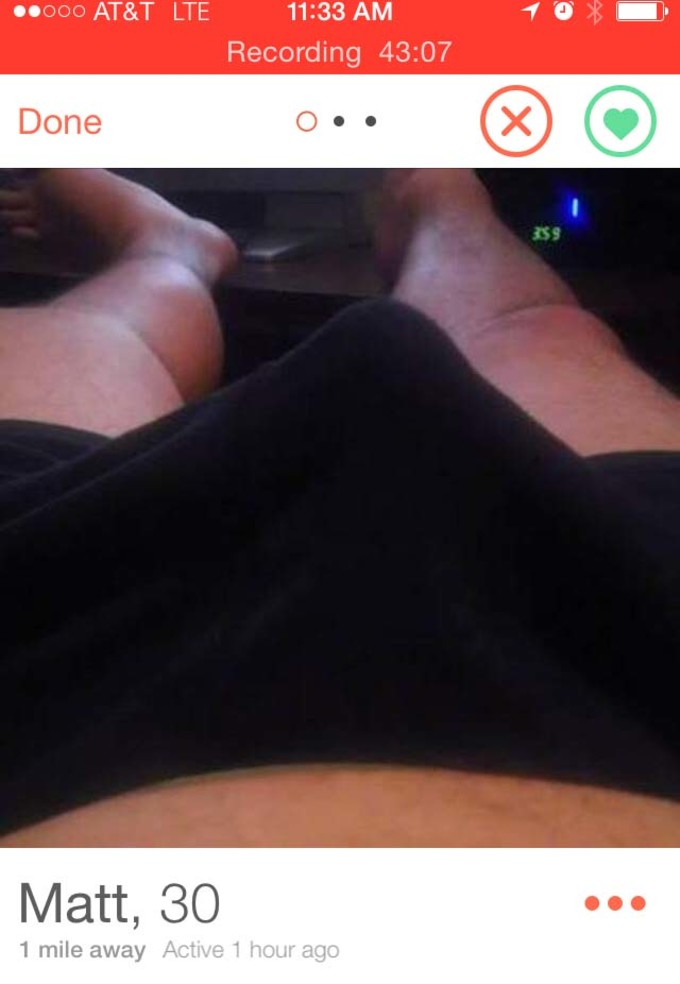 I saw this photo while attending the Deconstructing Scotch-Whiskey seminar hosted by William Grant & Sons at the Sonesta Hotel. Here is what I learned during the seminar:
1.     Scotch is great for breakfast. I know, because this seminar began at 10 a.m. and I was lucky enough to try it. 
2.     Single malt is what we hear about most, but single grain is also amazing.
3.     The invention of the column still revolutionized the business by allowing for continuous distillation.
4.     Most of the casks in which whiskey is aged are old bourbon casks from the States.
5.     Playing Tinder while drinking scotch-whiskey is very dangerous.
Now, if you've been to New Orleans, you know that it's a special place. The history, the music, the food, and the people all have a certain quality that makes you feel a little more relaxed and carefree. It's a welcoming town, people are more friendly in New Orleans than they are here in New York. You're not supposed to feel like an outsider when you're in the Big Easy. You're supposed to feel at home. With that in mind, perhaps this guy was just being overly enthusiastic about his willingness to make me feel comfortable. That's cool. I swiped left anyway. His junk looked pretty under-whelming in those raggedy-ass drawers.
I don't know if it was the scotch or my status as a single lady talking, but I did find myself studying profiles for longer than I anticipated and often giving the men on Tinder in New Orleans the benefit of the doubt. Like, "Oh, that must be your ex-wife and you're only using your wedding photo as your profile picture because you look great in a tux." Or, "Oh, those small children must be your nieces and nephews." Instinct did not lead to, "Oh, you're shady and you're only on here because you want a one-night stand."
But if they were only on Tinder for a one-night stand, if the heart of the app beats to facilitate casual sex with strangers, is that such a bad thing? Are we still living in a world where we have to repress our random and often fleeting sexual desires? As long as you're safe and smart, what's the problem? I decided to drink more whiskey, and the more I drank the more I was willing to swipe right.
There were a few potential candidates that I thought would work out, but before I had time to coordinate anything, I had somewhere else to be. Namely, the awesome Around the World with Charles H. Baker, Jr.​ party at the old Lakeview Airport. The venue is an old art deco airport that's about a 20-minute drive from the Quarter. Surely, I thought, I will meet someone there.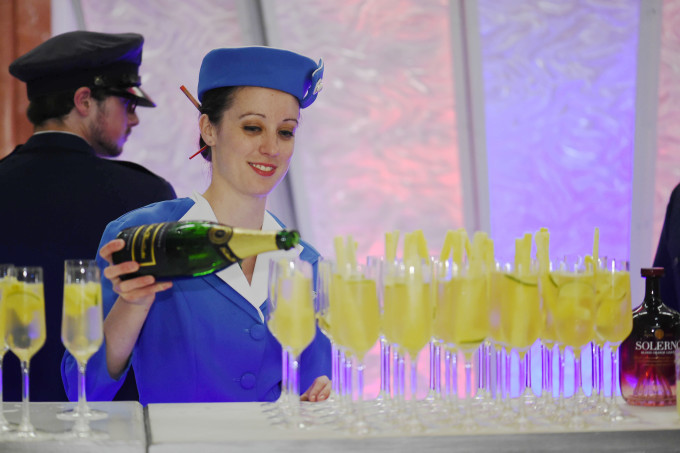 The party was themed on the author Charles H. Baker's book The Gentleman's Companion: Being an Exotic Drinking Book or Around the World with Jigger, Beaker and Flask (1939). In it, he cataloged his travels and the many cocktails he discovered around the world. There were cocktails based on trips to Mexico and Singapore, China and France. Different wings of the airport were decked out to reflect whatever part of the world in which the cocktail being served was created.
There were elaborate costumes, contortionists, and a camel. (Yes, there was a camel.) There was also a lot of food. While I was certainly open to the possibility of taking someone back to my hotel room, I found myself eating bacon, egg, and cheese biscuits at 11 p.m. and drinking tequila on a balcony overlooking the tarmac instead.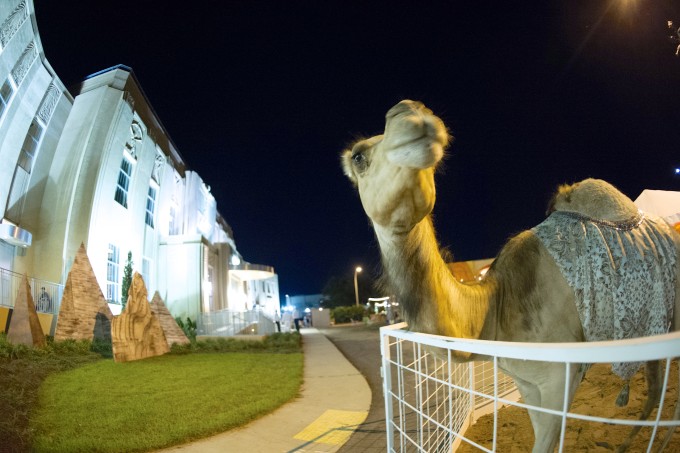 I didn't check Tinder at the party, and that's mostly because I felt like Doris Day in That Touch of Mink. No, I am not a virgin and Cary Grant was definitely not at this party. Rather, there's a scene in the movie where Day's neurotic character thinks that everyone knows she's about to have sex and she starts having a panic attack. When you're on Tinder at a party in the middle of nowhere and your settings are limited to a mile radius, people know you're down. I felt like I was getting odd glances from men that seemed to know me. Had they seen my profile? Did they believe all women on Tinder were simply there for a random bang? Was I being paranoid like Doris Day? I confided in my bacon, egg, and cheese sandwich—and the camel.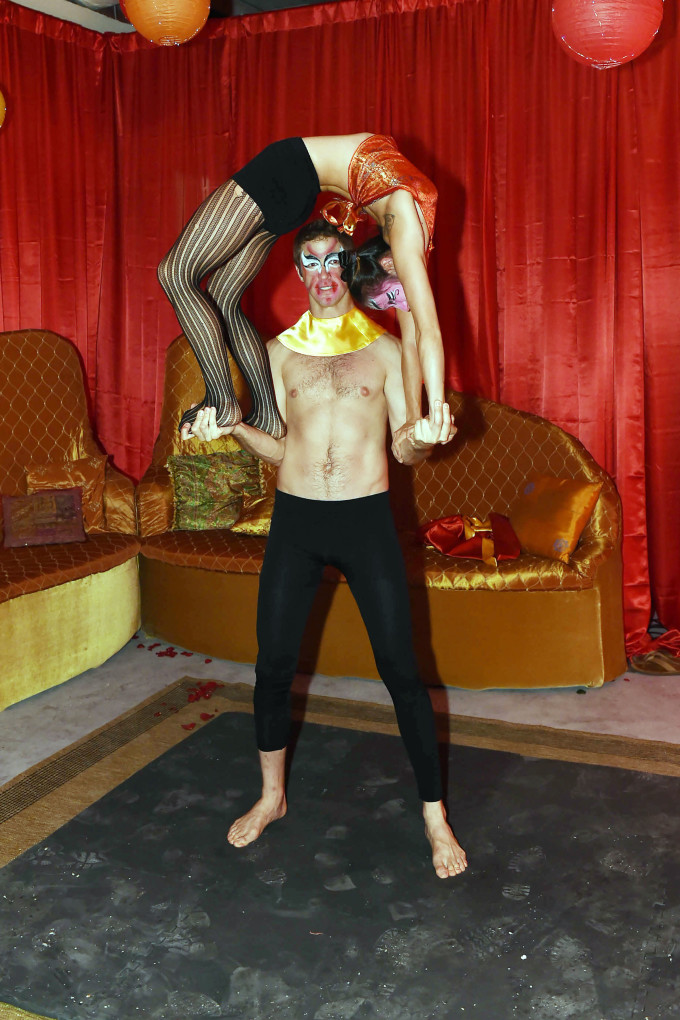 I'm sure you're rolling your eyes right now and thinking, "If you really wanted to hook up, you would have done it." Sure, you're right. But while imbibing and taking notes on the history of Glenfiddich, I was also asking serious questions about what it means to "hook up." One-night stands aren't necessarily easy. They are hard and awkward and dangerous and can feel gross. You have to be safe, protected, smart, and manage to have a good time. It's not the kind of thing that one should take lightly, though you also want to make it fun. Plus, as I mentioned, Tales of the Cocktail is a great event during which you are invited to drink some of the best spirits you will ever get your hands on, including the Glenfiddich Anniversary Vintage. A reserve bottled last year on Christmas day to commemorate 125 years of the distillery.  It was a 1987 cask that was hand selected, and only 289 bottles were ever released. This is also great for breakfast.
My feelings on Tinder found a nice summation during the Tales of Social Responsibility seminar, which was all about identifying when alcohol has impaired your judgment enough to result in stupid behavior—like have unprotected sex with a stranger or get into a fight with a bartender or fall asleep on a urinal. The panelist and industry vet Charlotte Voisey said, "Bartenders enjoy making sure people have a good time and inevitably feed off the energy of the fun-filled socializing that goes on in bars.  But the responsibility of a good bartender stretches beyond ensuring fun to include ensuring a safe environment where guests can enjoy themselves without getting into trouble. Different people display different levels of intoxication in different ways making it hard sometimes for bartenders to spot the warning signs. The most predictable over-served guest is probably the poor birthday boy being bought a shot of something equal parts potent and brightly colored."
So, basically, Tinder is a great game and can be a lot of fun. It can also devolve into a seriously regrettable misadventure that involves dick pics from strangers and awkward attempts to test the temperature of whether or not your chat feed is full of conversations leading to a one-night stand or a potentially lasting relationship. While I didn't have the patience to actually find out while in New Orleans, I'm going to put it out there that most dudes on Tinder are not looking for a partner with whom to share their life. They are looking for someone who has pounded one to many potent and brightly colored shots.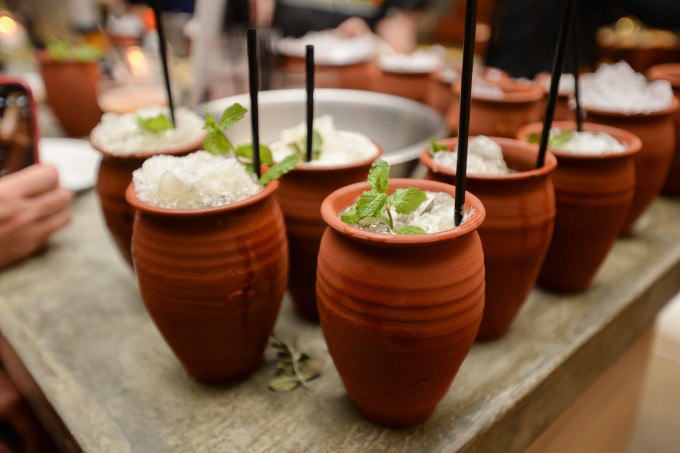 Oaxacan Jewelup: Montelobos Mezcal, Fernet, Eucalyptus Tea Simple Syrup, Water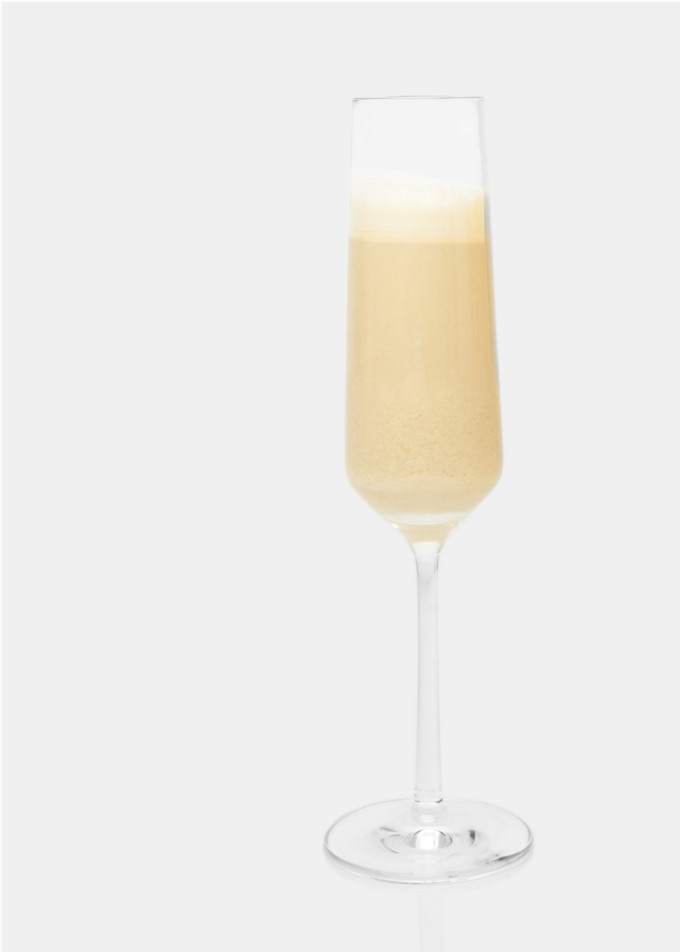 Proud to Pear: 1 ½ oz The Girvan Patent Still Single Grain Scotch Whisky, 2 oz Lemon sorbet, 2 oz Hard Pear Cider. Combine ingredients in a tin with ice and stir well. Strain into a flute, spritz and discard a lemon twist.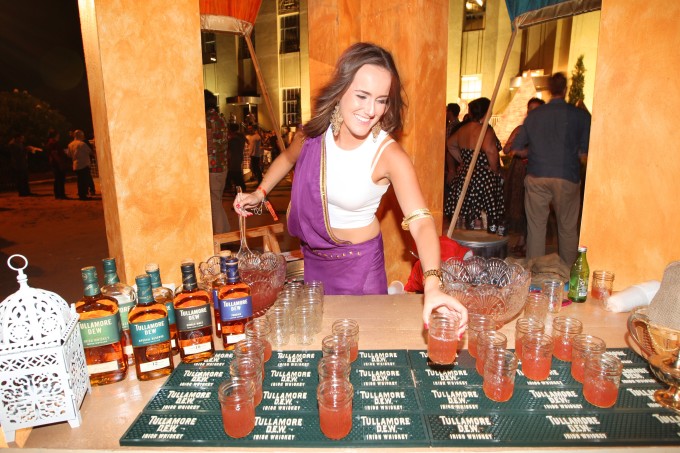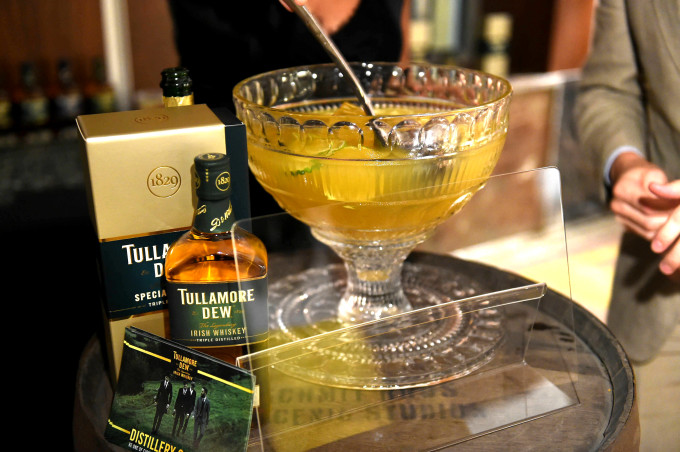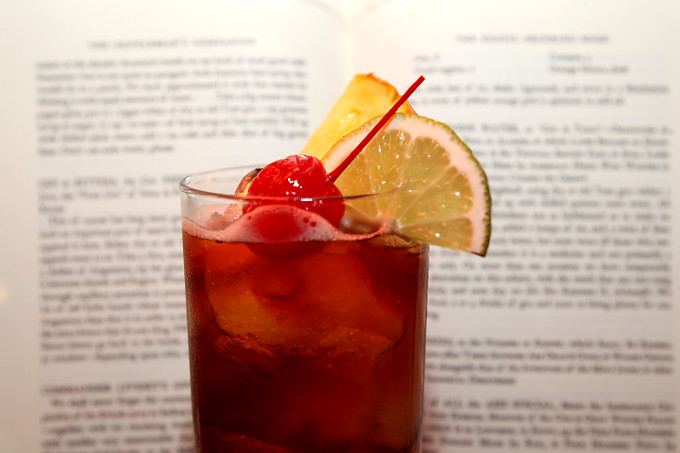 Lauretta Charlton is an Associate Editor at Complex. She is single and spends a lot of time thinking about death and dying.