We know this much about Birdman: Michael Keaton's got some twisted, foul-mouthed voices in his head.
There's already a ton of buzz around Alejandro Gonzalez Innaritu's upcoming film, with conversation topics ranging from the amazing cast (Keaton stars along with Edward Norton, Emma Stone, Naomi Watts, Zach Galifianakis, and Amy Ryan) to the unique cinematography style. This international trailer gives us even more insight into this dark comedy, which is scheduled to hit theaters this October.
For the uninitiated, Keaton plays a washed up actor made famous for playing the titular superhero. He tries to revive his career with a Broadway show, but along the way has to deal with his own twisted mind as well as a world around him that doesn't seem all that interested in his success.
What we really want to know: is the scene of Keaton running around in Times Square wearing only his underwear real, or part of some dream sequence? Please, please, let it be real.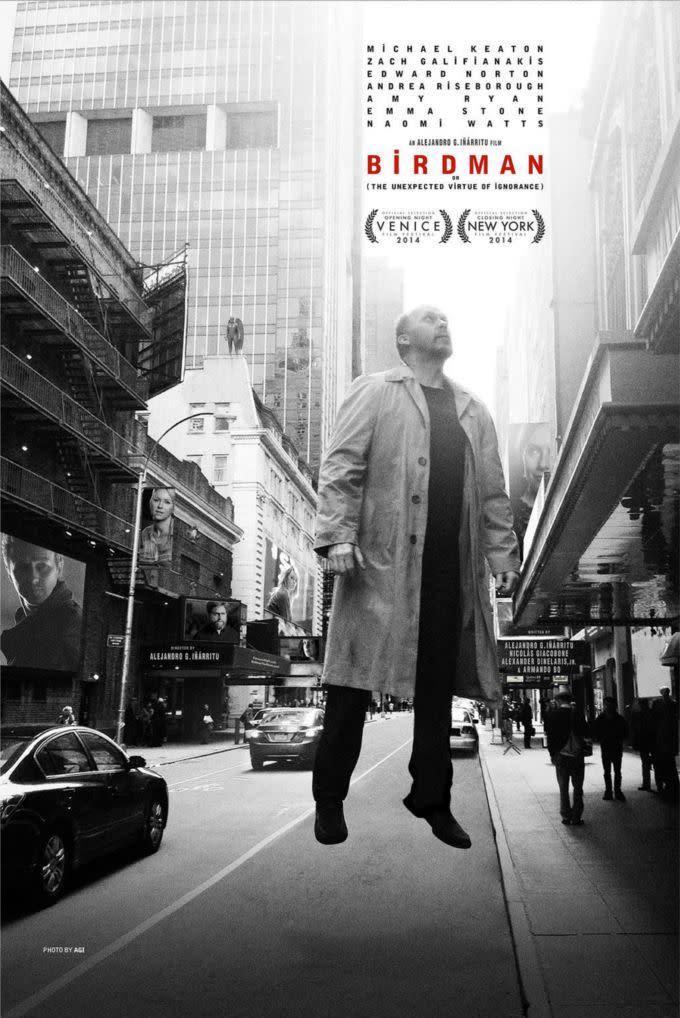 [via Indiewire]