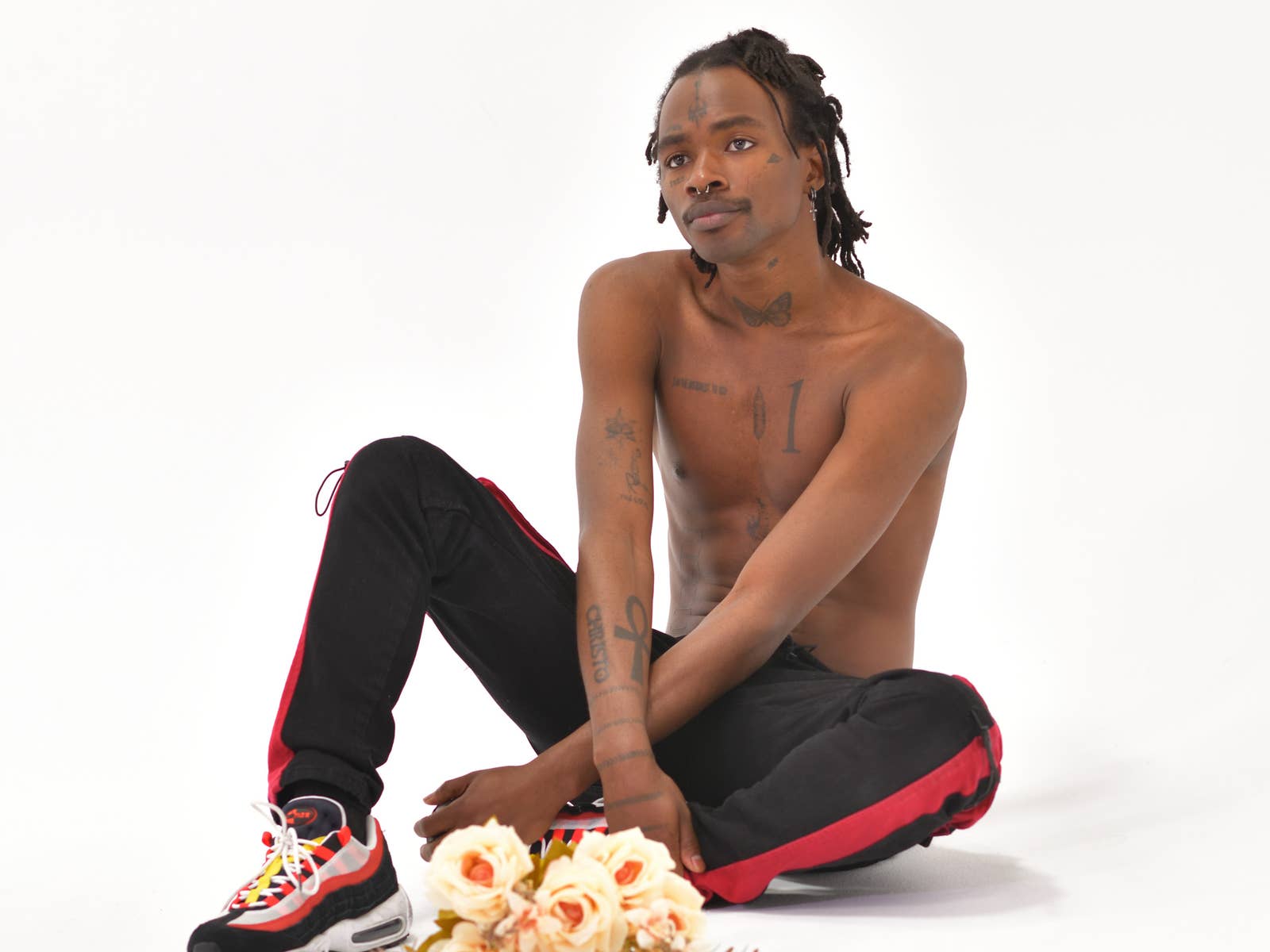 Name: Terry Presume
Hometown: Naples, Florida
Latest Project: "Don't Like U" single 
Terry Presume's style is contagious. His music is sticky, gluing itself in your mind and winding up on every playlist in your rotation. The Florida native seems to leave a growing trail of joyful melodies with charismatic messages in his wake. His 2021 EP What Box? gave us sundown songs like "Personal" and funkadelic grooves like "Zaza and Some Runtz (Smoke Break)," while "Don't Like U," Terry's latest release, features his secret weapon—hooks that pack a punch. "On my Chief Keef, I don't like you," he sings with a smile.
The Florida artist's song "Loner" on the Pigeons & Planes See You Next Year compilation album has the same charm and an instantly sticky chorus. 
"I'm not inherently a loner but I find myself alone a lot and comforted by my solitude even when I want to be around my peers who seemingly don't reciprocate the same energy," Terry shared on the meaning of the track. Despite the way he describes himself, Terry's music is infused with an energy and outgoing nature which makes us so excited to have him on the album. Getting to listen to the musical meet-up between Terry and executive producer of the See You Next Year album, Mike Dean, is an experience we can't wait to share. 
As for his first time working with the Synth God himself, we asked Terry for some insight on the collaboration. "The experience was a bit nerve wracking, I was excited and my typical anxiety (that I tried to keep concealed that day) spilled out a bit but the overall energy and vibe was fun," Terry says. "I just had fun and was grateful to be where I was. I learned to stay prepared so that way you won't have to get prepared. I also learned a bit about work ethic seeing how much work he puts in for artists all across the board. The man is truly a wizard with what he does."
With the See You Next Year album on the horizon we took a moment to talk to Terry about the year in review and to reflect on how things have changed and will continue to change. Learn more about the See You Next Year compilation album and the other artists in the Class of '22 here. Pre-save the album here and listen to the first two singles, "Drive" by Fana Hues and "I Guess" by EKKSTACY, now.
Fill in the blank: Terry Presume is most likely to______?
Most Likely to invent a new piece of technology that reshapes society.
Where were you one year ago today? What's changed? 
I was living in Nashville, TN making music. I am now living in Florida and a lot less depressed.
What's been the biggest lesson you've learned about yourself creatively in the last 12 months?
Slow is fast, taking time with my art to craft out the vision I want to introduce to the world.
What's been the biggest risk you've taken in the last year?
Being around a group of people I absolutely don't know and allowing them to handle my musical creations, they're like my babies.
What do you hope these next 12 months mean for you and your career? 
Prosperity and longevity.
What is it that you want to see in the world next year?
More peace, less chaos.
If you could change your name to anything for a year, what would it be? 
LordyMcGordy Ornor Mgorshky.
What's the biggest goal on your bucket list in the next year?
Financial advancements and literacy that'll enable more creative control and freedom, I want to create a world within a world that people can solely get from me.
What's the biggest secret you've kept this year?
Wouldn't be a great secret keeper If I told y'all that now would I?
What was your favorite year ever and why?
2016, cause Frank Ocean released Blonde.