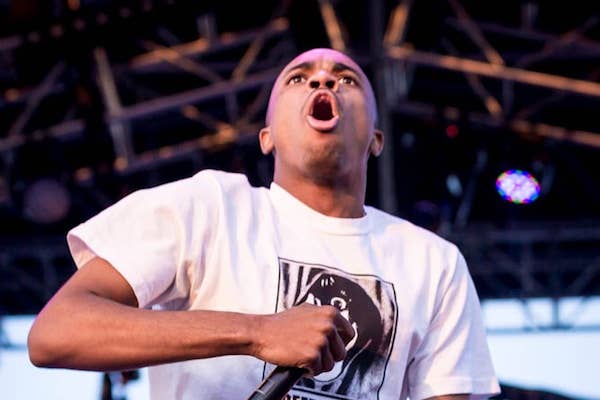 A new episode of HBO's Ballers aired last night, and the episode featured an unexpected surprise in a new track from Vince Staples, which has unofficially been titled "War Ready."
The track is rumored to have been produced by James Blake, who collaborated with Staples on the rapper's upcoming EP, Prima Donna. This new song could potentially be from that release (which is set to drop at some point this summer), considering that its lyrics seem to fit in with the EP's narrative about a rising rapper who ends up committing suicide. If so, this would add some momentum to the rumors about Blake's involvement with the song.
"War Ready" also samples André 3000's closing verse from Outkast's 1996 track "ATLiens." Only about a minute of the song played during the Ballers episode, but you can listen to that snippet below.
---