1.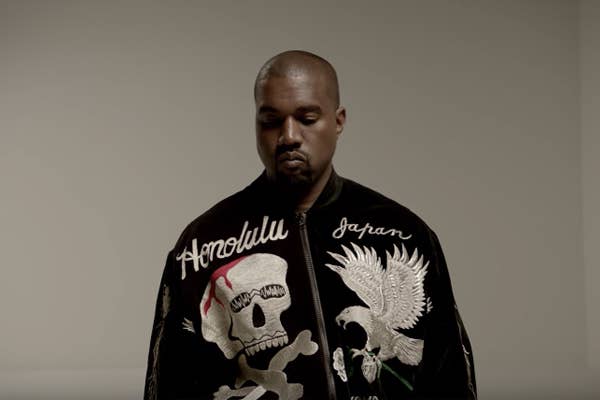 Late last month, it was reported that Apple Music was in talks to buy Jay Z's music streaming service Tidal. Both Apple Music and Tidal have been steadily building their user base by boasting exclusives from top tier artists, and that inevitably means that music fans are missing out on some releases unless they subscribe to both services.
A deal between Apple and Tidal still hasn't gone through, but today Kanye West is asking for change. "This Tidal Apple beef is fucking up the music game," Kanye tweeted before demanding a meeting. "I need Tim Cook Jay Z Dez Jimmy Larry me and Drake Scooter on the phone or in a room this week!!!"
He continued, "Fuck all this dick swinging contest. We all gon be dead in 100 Years. Let the kids have the music… Apple give Jay his check for Tidal now and stop tying to act like you Steve."
Kanye isn't the first artist to express frustration with the music streaming business. Earlier this month, Bon Iver frontman and Kanye collaborator Justin Vernon called out Apple, saying that "they let the commercialization of Apple Music get in the way of making a product easy, simple, and beautiful to use."
See Kanye's tweets below.
---
3.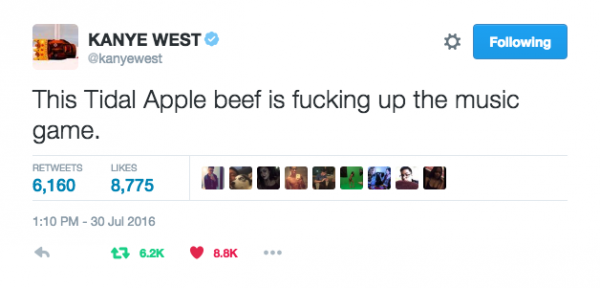 4.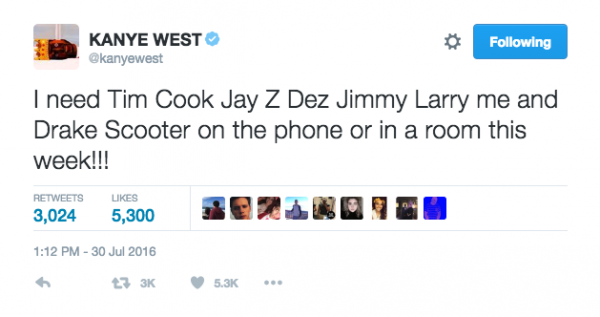 5.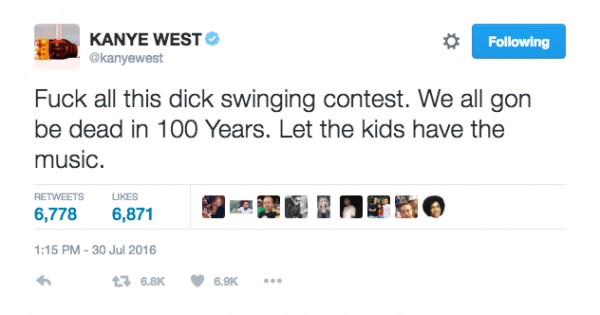 6.