1.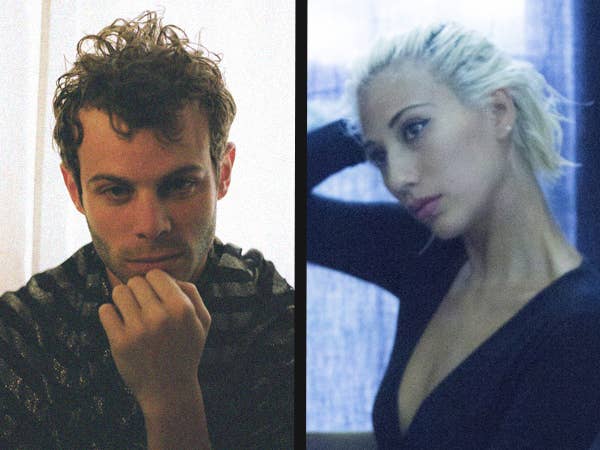 In the next few weeks, Tei Shi and Shy Girls will be hitting the road together. So what better way to get to know each other than through an interview? Below, Valerie Teicher gets interviewed by Dan Vidmar, and then the two artists switch roles.
Catch Tei Shi and Shy Girls' show in New York on April 29 at the Bowery Ballroom. Grab tickets here.
---
Tei Shi's responses to Shy Girls' questions
3.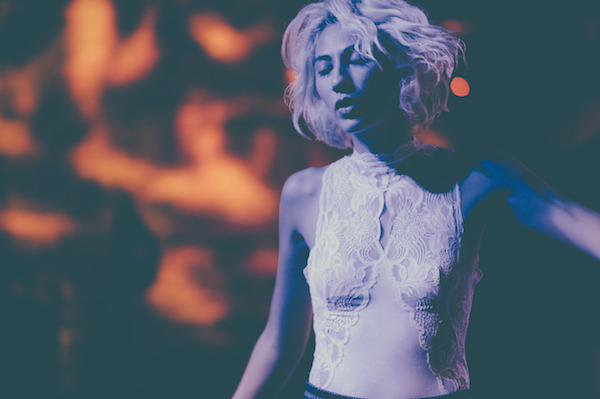 Hey Val! 2015 has been a great year for you with a new EP out and a bunch of touring lined up. What is the single most exciting thing that has happened to you this year? And what are you looking forward to most?

Hey Dan! 2015 has been a pretty cool and busy year so far. The most exciting thing that has happened so far this year is probably meeting Madonna on Grammy weekend. It lasted for like five seconds and I think she acknowledged me for one of those seconds but still. She is a little ball of youth and fire. Right now I'm most looking forward to two things. One is going over to Europe to play there, I'm really excited to get over to a totally different place and play in front of totally new audiences and see what the festival circuit is like. And second, I'm dying to get back to writing and recording some new material after touring.
If you weren't doing music, what would you be doing?

I think I may have gone back to school and totally switched paths. Actually, I was doing psychology before switching to music at school… maybe studying/working with sociopaths or criminals or something. Or I would be still doing music but in a different capacity… like writing for other artists or being a music supervisor or something. Maybe I would combine the two.
I grew up on the East Coast and moved to the Pacific Northwest. You grew up in the Pacific Northwest and moved to the East Coast. What influence do you think setting has played on your music, if any?

I grew up kind of all over the place, starting out in South America and then moving to the pacific northwest with my family before coming over to the east coast on my own… so overall, I think the different settings and the practice of changing my surroundings so much has played a big role on my personality and music for sure.
I have a big range of musical influences because of this and my diverse background which I think bleeds a lot into my approach to music, which tends to be defined less by genre or a particular sound and more by whatever I'm feeling at the moment. Change and flexibility is something I approach music with, which is pretty much the way I approach life and moving around as well. I do think my sound at the moment is maybe a marrying of the west coast and east coast sides of me.
What is something I don't know about you that might shock me?

I do a really great Shakira impression. Like, pretty spot on. I mean to go back to question #2 maybe I would be a Shakira impersonator.
Favorite restaurant in your neighborhood?

Punjabi deli, which is like a 10/15 minute walk from me so not right in my immediate neighborhood, but it's an awesome spot that has delicious all vegetarian Indian food for a ridiculously good price. It's actually a deli/hole in the wall that's open 24 hours a day and is kind of the local spot where taxi drivers take their breaks in the middle of the night. It's decked out in like authentic Indian candies and snacks and Bollywood posters. You can get a full meal for under $5. The catch is that they heat it up in the microwave, which I think is a fair exchange. I love that place.
---
Shy Girls' responses to Tei Shi's questions
6.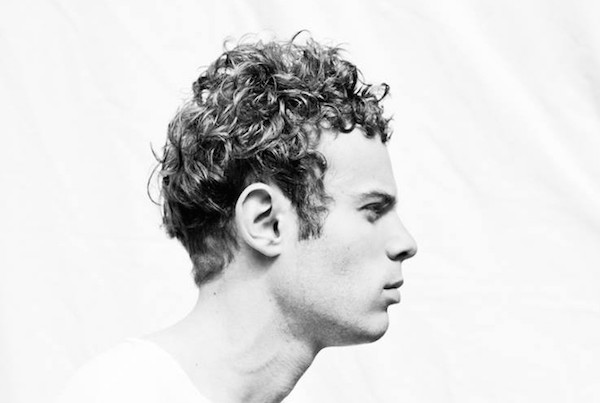 You worked with a lot of different artists for collaborations/features on your new mixtape 4WZ. How were those experiences & how was each different from one another? Apart from me being your favorite of course?

It was a blast as I'm sure you remember. It was a totally new experience for me as I had previously only worked alone in my bedroom or did guest features myself via email. Each rapper had their own approach which was fun to watch. Rome goes straight off the top, doesn't write anything down. It was crazy to watch him sit with the beat for a few minutes and hop up on the mic and destroy it. And Antwon and Junglepussy just have such confidence in everything they do. And of course our session was magical. For people who don't know, we had two mics set up face-to-face and sang our duet old-school-style. Disney-style.
If you had to form a band with three other active musicians out there right now, who would the band consist of?

James Blake, Kanye West, and Miley Cyrus.
What was your first female musical crush?

Gwen Stefani from No Doubt. Tragic Kingdom was one of my first CDs and she was so badass.
How was the process for this mixtape different from your first EP? It seems like the approach was quite different this time around?

Well I approached the mixtape knowing that I wanted to try to work with a bunch of other people and see what happened. I worked with some amazing co-producers and all the features…The EP was kind of an introduction to me as an artist whereas the mixtape was a sort of pop experiment.
You have great hair. Tell us about it.

Oh. Why, thank you. I used to hate having curly hair when I was a kid cause everyone in school did the "flip" and my hair wouldn't cooperate. I saw you recently dyed your hair green/blue… love it. It fits you well.
How invaluable is the voice memo to your creative process & what's an example of a crucial role it played in any song/idea of yours?

I have probably nearly a thousand voice memos sitting around. It's a huge part of my process. I record ideas while I'm driving or sometimes I'll think of something at a party and step into the bathroom real quick to record a blip. I still have original voice memo recordings of the first run of "Xhampagne" and "Right, Alright". I probably have an album's worth of half-decent ideas sitting in my voice memos app that I have forgotten about.
---