1.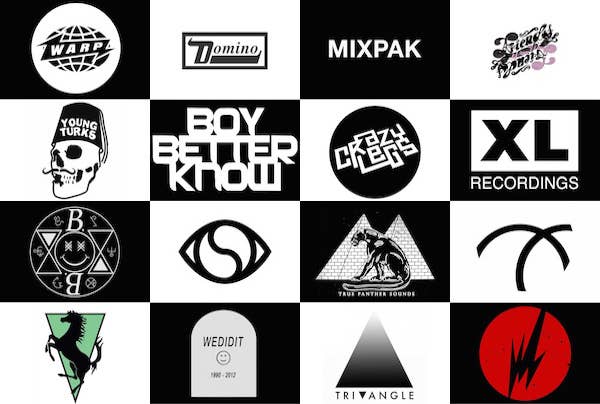 2.
XL Recordings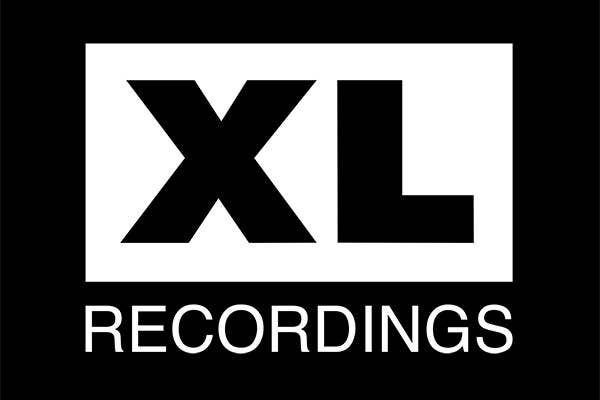 Year Founded: 1989
Recent Favorites: Shamir, Novelist x Mumdance, Ratatat
XL Recordings was originally founded to cover dance music, but they now boast a diverse range of artists. With Ratking and Adele featured on their roster alongside The Prodigy, one of their first signings, XL have clearly expanded on their original scope.
Despite some massive signings—Radiohead being one example—XL have managed to retain their experimental underground roots by supporting up-and-coming artists (this year they've welcomed Novelist, Shamir, Ibeyi, and Lapsley to the fold) as well as being long-term supporters of Ratatat (the Brooklyn duo have been with XL for more than ten years).
In 2008, XL added their own studio to the mix, aiming to create "a place where artists would be able to realize their ideas to the highest standard possible, and experiment away from the pressures of running up bills at a commercial facility," creating a sustainable support system for smaller artists—which really sums up what XL and indie labels in general are all about.
3.
Soulection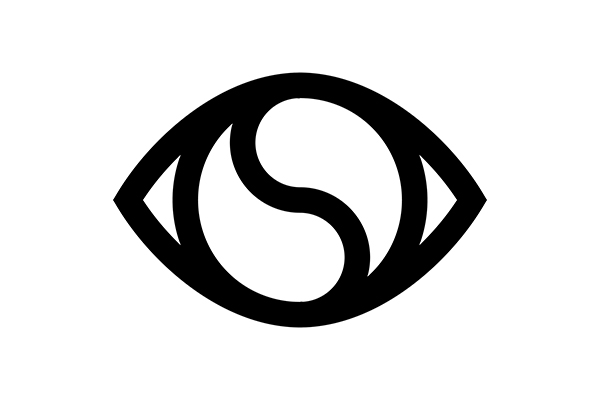 Year Founded: 2011
Recent Favorites: Sango, Ta-ku, GoldLink
Soulection is a radio show and label run by the two founders (Joe Kay and Andre Power) and their team (Jacqueline Schneider, Julio Galvez and Montalis "Monty" Anglade). By signing niche acts with passionate fan bases—such as Ta-ku, Sango and Mr.Carmack—Soulection has retained a tight-knit, family business feel to it.
As Power said to i-D last year, "When people think about Soulection they think about it as one. People really are drawn to how we maneuver and work together as a family." This tightness extends to their particular mix of hip-hop, soul, and dance music, an unmistakable blend of tastes that keeps their SoundCloud fresh and growing by the day. The recipe has garnered mainstream success as well as a strong underground following.
Last year, Soulection collaborated with cult streetwear brand Stussy and brought their radio show to the UK's iconic Rinse FM. This year, they gave away their entire discography for free (for 24 hours) and got their own Beats 1 radio show. It's safe to say that Soulection are gaining some serious momentum, and this year marks a highpoint.
Soulection says:
Getting our own show on Apple Music/Beats 1 was a highlight. You also have to be more than just a label now, you must be a cultural catalyst with transparency. People want to be part of something and be along for the ride, so sharing and communicating what's happening via live shows, social media and other public forums allows for a shared vision and support system.
4.
True Panther Sounds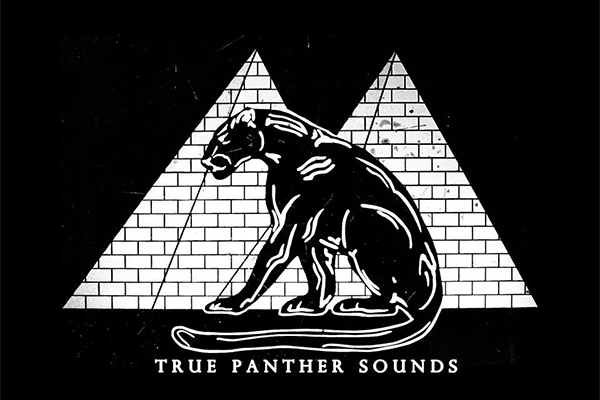 Year Founded: 2004
Recent Favorites: Tobias Jesso Jr., King Krule, Shlohmo
True Panther Sounds is a small label mainly focused on indie rock signings. Despite only having a few artists, they choose their talent well; we have them to thank for Girls (R.I.P), one of the label's first signings. But they've only grown stronger since, with the current roster producing some pretty special stuff.
True Panther Sounds was founded in 2004 by Dean Bein and is now an imprint of Matador Records. Bein is still an integral part of the label, and looking through their various social feeds, you can see him get hyped on old T-shirt releases. When you're spending money supporting a small label, it's definitely nice to see where your dollars are going.
They have put out two amazing albums this year that have earned them a place on this list. They hooked up with Shlohmo's label WEDIDIT (more on them later) to release his Dark Red album, and True Panther was also responsible for Tobias Jesso Jr.'s brilliant debut album Goon.
True Panther says:
I think having Tobias Jesso Jr. play on Jools Holland. Having an artist that 100 people in the world had known about the year before play a really musical and respectable program abroad felt really special and was a first for the label.
5.
Local Action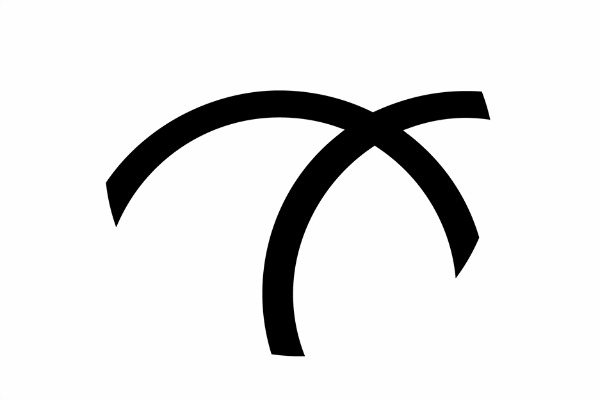 Year Founded: 2010
Recent Favorites: Lil Jabba, Deadboy, Finn
Local Action is a London based label run by Tom Lea. They've made a name for themselves by housing work by electronic edge-cutters like Shriekin, Inkke, Lil Jabba, Deadboy, and more. Despite being one of the most underground on our list, they've been making serious waves throughout 2015.
Deadboy's music has been everywhere, and Lil Jabba, who can count the late DJ Rashad as an early fan, has been releasing A-list tracks in vast quantities. A number of their roster, like Shrieken, Slackk (one of the founders of Boxed), and Inkke  have been directly at the centre of developing and championing the new sounds of grime that are currently taking over the world. 2015 was a huge year for the label, and we definitely recommend being up on your game so you're close to the action in 2016.
Local Action says:
I guess 2014 was the year where Local Action fully 'broke through' in terms of appearing on end-of-year lists and stuff—releasing three albums helped—but we've put out some of my favorite ever records this year. Deadboy's someone I've wanted to work with since the label started, and I think it's a sign of how far we've come that we've got to release, in my opinion, his best-ever music. Finn's Knock Knock is a special one: we've worked closely since his first-ever demos, and he's become a real integral part of the crew. Seeing it be so well-received is great, and he wins new fans with every set. It's also been gratifying seeing our camp work so well with vocalists—there's obviously 'Heartbeat' and Q's vocal tracks in our catalogue, but putting out a proper grime anthem in 'Final Warning' made my year. Then there's Dread D coming up—that's a record I've wanted to release for five years.




Biggest moment has to be the Corsica Studios night with Boxed though. It obviously wasn't Local Action solo, and we had a lot of help from Clock Strikes 13 organizing the whole thing, but selling out that venue and the reaction everyone got from the first tracks on was overwhelming. We were pretty meticulous in terms of set times and keeping a contrast between rooms, and it worked out so well.




We close 2015 with DJ Q, Dread D and something else yet-to-be-announced, and Shriekin and Yamaneko are working hard on new records for 2016. Confident that those will be two of our best yet.
6.
Bromance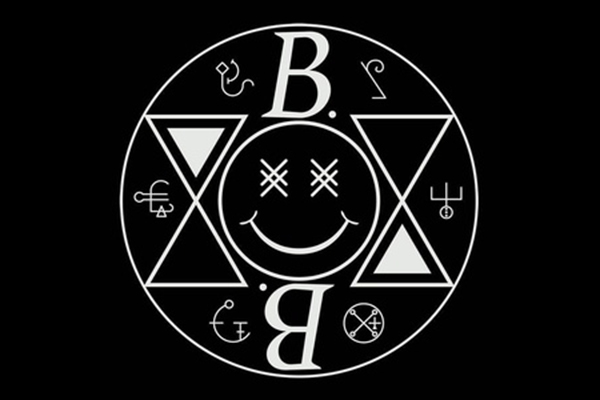 Year Founded: 2011
Recent Favorites: Brodinski, Pantero666, Illangelo
Bromance Records have always been ahead of the game and so far, 2015 has been no different. With their cutting edge releases, immersive artwork, and stylish roster, they're right at the forefront of club culture.
This year saw the release of Brodinski's debut album, which was well worth the wait—his first EP, Bad Runner, came out in 2007. The full-length, BRAVA, embodied the Bromance aesthetic: taste-making techno wrapped up with authentic rap, making for one big party. This year also saw the expansion of Surkin's new project Gener8ion (you should check out the collab with M.I.A), as well as amazing releases from Pantero666, Louisahhh!!! and MYD. And if there weren't people at every party you were at this year wearing BMC clothing, you were probably at some terrible parties.
Bromance says:
Our proudest moment this year has been the whole year so far!




We had Brodi's album, new signings like Gener8ion, and the video for the Gener8ion track with M.I.A. We put together a party in Coachella in less than 24 hours, and had over 2000 people come, with kids telling us that they drove from Vegas, San Diego, and S.F just for this for this lineup. Touring all over the world with my best friends, seeing Kanye rocking a BMC hoodie at a Louis Vuitton show, a new project with Jeff Chery coming soon, the new Homieland compilation, bringing people together that weren't supposed to.
7.
Boy Better Know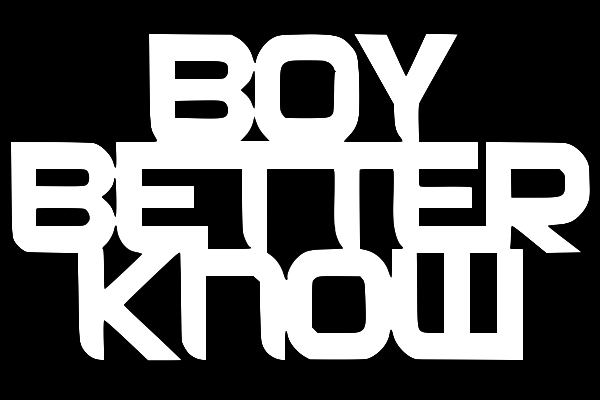 Year Founded: 2005
Recent Favorites: Skepta, JME, Wiley
As much a crew as it is a label, Boy Better Know has had a huge 2015. Founded by JME and his older brother Skepta in 2005, the tenth anniversary of BBK has seen the squad go from making waves in London to making waves globally. Most notably, 2015 saw the release of JME's third full-length album, Integrity, which contained track after track of amazing material.
This year's also been such a big deal for Boy Better Know because of the endless stream of cosigns they've received. Since "Shutdown" came out at the start of this year, Skepta's Konnichiwa album has become one of the most hotly anticipated releases of next year, and not even a physical Tim Westwood mixtape given out in the streets of New York could quench the thirst.
2015 also saw the budding relationship of Skepta and Drake, who brought Boy Better Know to a wider audience at OVO Fest, wearing their apparel, and on record with the lyrics, "Boy better know, they better know who make the scene pop."
8.
WEDIDIT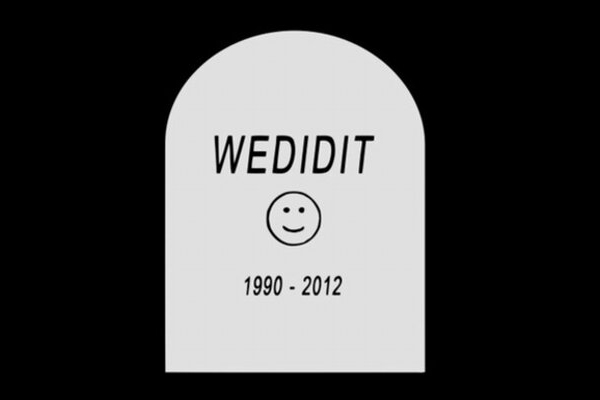 Year Founded: 2012
Recent Favorites: Shlohmo, Purple, Tory Lanez
If that weird kid from high school who always wore the same hoodie started a label, it would look a lot like WEDIDIT. The label and collective are equal parts sarcastic and smart, with a lot of darkness thrown into the mix. This translates to their "professionally unprofessional" online presence and incredible merch, but the sentiments really shine through in their music.
The label is centered around the experimental side of electronic music—Shlohmo, RL GRIME, Ryan Hemsworth, Purple, Groundislava, and D33J as the main players on their roster. The collective releases some of the darkest R&B around; last year it was the Shlohmo and Jeremih joint EP No More, and they followed it up this year with Tory Lanez' Cruel Intentions EP.
For a small label, they crank out an impressive number of releases. Besides Cruel Intentions, WEDIDIT co-released Shlohmo's Dark Red album and also Purple's murky debut Silence & Remorse. The label has recently added another outpost, Tombstone Records, so know we can expect more good things from them.
WEDIDIT says:
Our proudest moment was getting the whole team together to make tracks for my brother Tory Lanez' Cruel Intentions EP and then finding out Kyrie Irving was bumping the tape once it came out. Shlohmo released Dark Red and Purple released Silence & Remorse, two albums they poured their hearts into and both came out masterpieces.
9.
R&S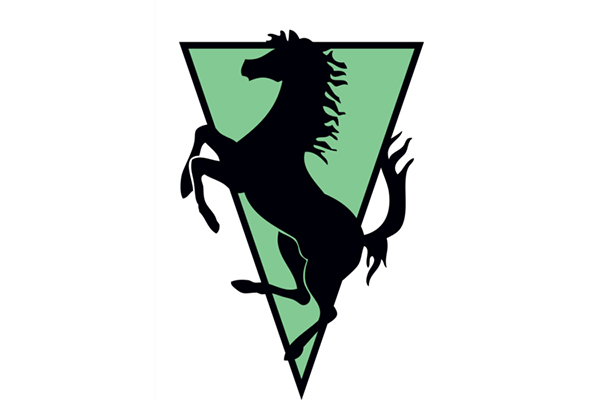 Year Founded: 1984
Recent Favorites: James Blake, Sporting Life, Slackk
The oldest label on this list, excluding a short break in the early 2000's, R&S has been killing it consistently since 1984. You may not be fully aware of their ever-evolving roster of electronic music, but since that first year, they've released music by Aphex Twin, Juan Atkins, James Blake, Sporting Life, Joey Beltram, Blawan, and so many others. If you're looking for a way to spend the end of your year, I recommend even just attempting to explore their discography and seeing how far you get.
2015 saw R&S release Slackk's incredible, cinematic Backward Light EP, the electronic explorations of Sporting Life's 55 5's, Blue Daisy's genre-bending Darker Than Blue album, as well as a hot pink re-release of Lone's majestic debut album Lemurian. Oh, and just last week they dropped a new Nicolas Jaar track. R&S stays winning.
R&S says:
Our proudest moments have been continuing to support underground music that we love, signing new artists that we want to support and seeing artists like Lakker and Blue Daisy get great reactions to their albums.
10.
Tri Angle Records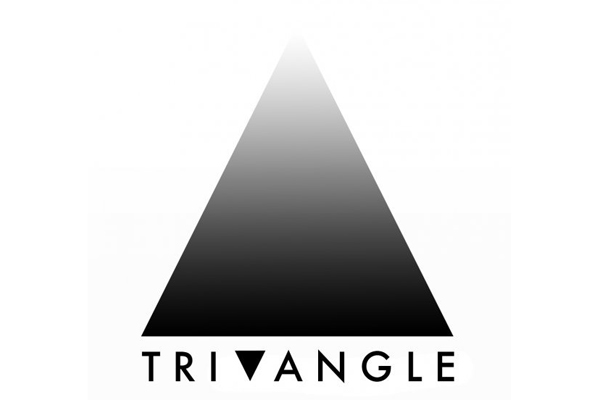 Year founded: 2010
Notable artists: Rabit, Evian Christ, Mssingno, The Haxan Cloak
Tri Angle Records are always ahead of the curve. Run by Robin Carolan, the label's five years of existence has seen releases from diverse, boundary pushing artists, whether that's How To Dress Well's fractured R&B, Clams Casino's subterranean hip-hop beats, Evian Christ's menacing dance music, or The Haxan Cloak's unclassifiable walls of sound.
This year has seen albums from dancefloor destroyers Rabit and Lotic, while Haxan Cloak and Robin himself worked on Björk's album in carious capacities. The label also celebrated its fifth birthday with an amazing party in New York, and as we eagerly await whatever Mssingno has coming, we can be sure that Tri Angle will continue to blow our minds in 2016.
11.
Young Turks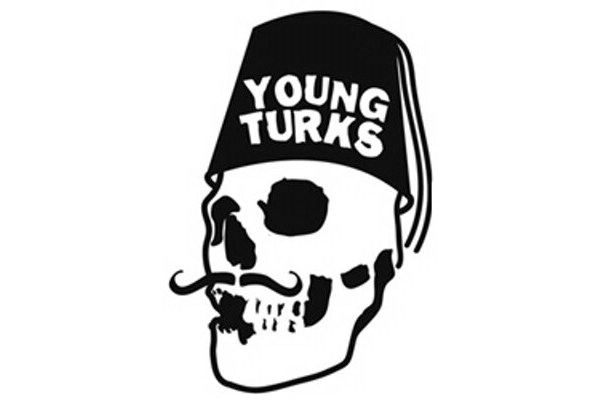 Year Founded: 2006
Recent Favorites: FKA Twigs, Jamie xx, SBTRKT
What started as a club night of the same name hosted by founder Caius Pawson has grown into something much more. Their production work started when Young Turks became an imprint of XL in 2006. Staying true to their tagline—"a record label, among other things"—Young Turks still throws parties, host radio shows, and recently opened a "Good Times" pop-up shop in New York to celebrate the killer Jamie xx single.
Their roster reads like a who's who of British indie and electronic music: The xx, SBTRKT, John Talabot, Sampha, and Koreless all boast YT association. In the last ten years, they've put out classic after classic: 2006 brought The xx's debut, SBTRKT's self-titled debut came in 2011, last year they put out FKA Twigs LP1, and this year they dropped Jamie XX's long-awaited In Colour, which did not disappoint. You'd be wise to keep them on your radar.
12.
Friends of Friends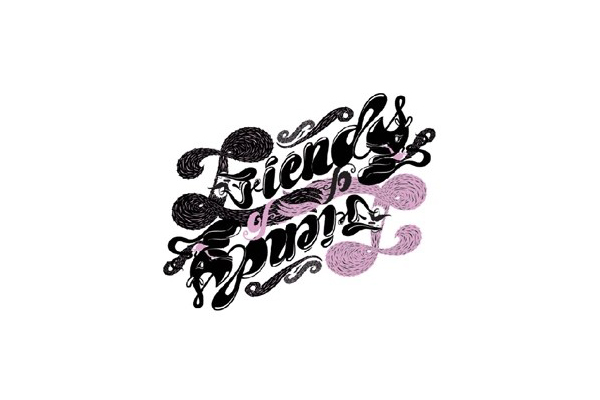 Year Founded: 2009
Recent Favorites: Keep Shelly in Athens, Daedalus, Jerome LOL
FoF is a great example of a label understanding the digital age, balancing free downloads with tangible products. They believe that even in the age of online streaming and BitTorrent, fans will shell out money to support their favorite artists and most importantly, to have a physical object.
Founded by Leeor Brown, FoF's first release was a T-shirt with a digital download of an album, they then expanded into vinyl, CDs, and artbook releases, catering each release to the artist themselves.
FoF is based in Los Angeles and hosts some of the best underground artists out West, like Daedalus, Jerome LOL, Groundislava, and Nadastrom. They're also branching outside of L.A. with artists such as Braille and Keep Shelly in Athens whose new album Now I'm Ready is being released in two weeks.
Friends of Friends says:
Our proudest of 2015 has to be all of the amazing new faces we've brought into the fold, like Keep Shelly In Athens, Nadastrom, Braille, IDYLL, Anenon all releasing for the first time on the label and one of our favorite friends, Tomas Barfod, coming back for a new one in November. The Toyota commercial that used an Ernest Gonzales song was pretty wild to see too. Been a fun year and it's only getting better!
13.
Domino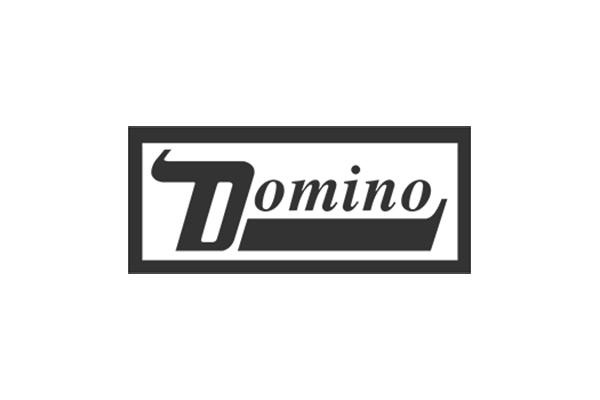 Year Founded: 1993
Recent Favorites: Blood Orange, Julia Holter, How To Dress Well
Founded by Laurence Bell and Jacqui Rice in a South London bedroom, Domino Records has expanded quite a bit their small beginnings. They've earned themselves a strong place in indie history, having signed iconic acts like Elliot Smith, Arctic Monkeys, and Neutral Milk Hotel.
In addition to their London office, Domino now has outposts in the U.S., France, and Germany, and also run an imprint based around world music called Geographic Music. Between their various divisions, Domino represents a massive list of artists including Blood Orange, Animal Collective, How To Dress Well, and they most recently put out Julia Holter's new album, Have You In My Wilderness.
14.
Mixpak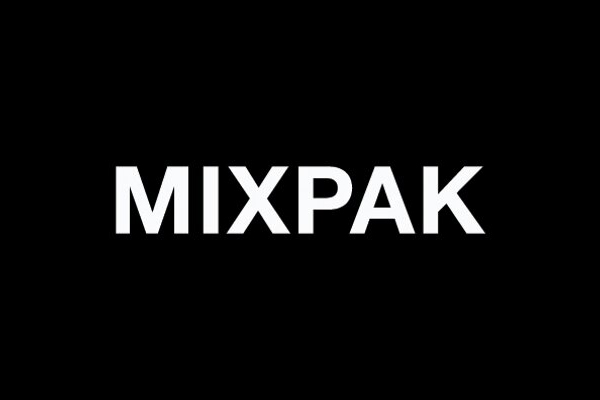 Year Founded: 2012
Recent Favorites: Murlo, Palmistry, Popcaan
Lately it seems like Mixpak are taking over the East Coast—not a weekend goes by without a Mixpak party, and that's definitely a good thing. Beyond the increased amount of Mixpak's physical presence, chances are even if you're not at a Mixpak party, you're partying to Mixpak tracks.
Dre Skull's Blacklight Riddim was on every dance floor this summer, Palmistry's "Memory Teffeta" was the perfect mixture of pop and dancehall, and Murlo is following up his amazing Jasmine EP with an eight-track Odyssey coming in November. Oh, and Mixpak signee Popcaan appeared on the song of the summer, Jamie xx's "Good Times"—kind of a big deal.
Mixpak says:
We launched Mixpak Studios properly this year, and that's been an amazing progression for us. Being able to host our artists and friends—like Murlo, Palmistry, Jubilee, Konshens or Assassin, has been great. The music is the core of what we're doing so we're excited to have that in-house now and watch the vibes grow.
15.
Warp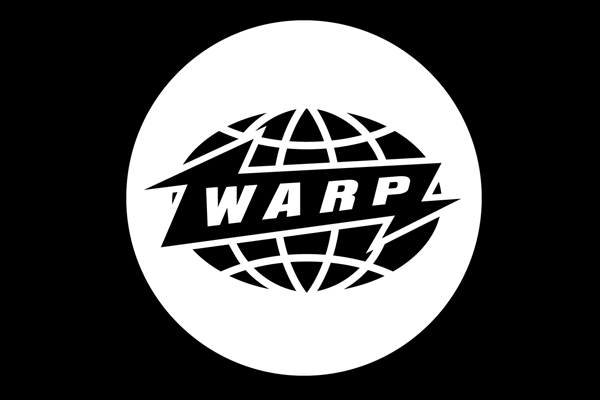 Year Founded: 1989
Recent Favorites: Flying Lotus, Hudson Mohawke, Future Brown
Warp Records was founded by Steve Beckett and the late Rob Mitchell in Sheffield, England, before they relocated to the label's current home in London. Warp Records is one of the older labels on our list, but they've worked hard and succeeded in remaining relevant.
The label's focus is electronic music, and they have some of the most experimental electronic producers out there on their roster—including Flying Lotus, Future Brown, Hudson Mohawke, Aphex Twin, Mount Kimbie, Rustie, TNGHT, and Darkstarr. Their big releases this year were Future Brown's self-titled album and Hudson Mohawke's Lanterns. If you're a fan of dance music, you should be repping Warp.
16.
Crazylegs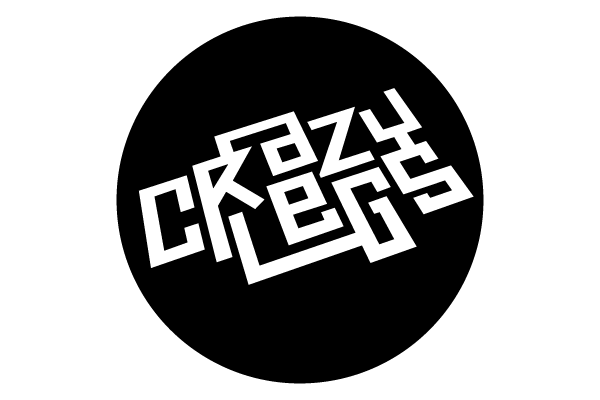 Year founded: 2012
Recent Favorites: Ziro, Island, Bloom
Bristol-based label Crazylegs has been putting on parties for years, but moved into releasing music in 2012 with a 12" from Ziro. This year, Ziro is back with an incredible full EP which features Bloom, Riko Dan, and the kind of brilliantly unclassifiable music that roundly refuses to be put in a box.
Their releases may not generate the biggest amount of hype, or reach as far outside the dance music world as they deserve, but trust us, this music is special.
Crazylegs says:
Damn, it's been a year of proud moments... Gage flying out to NY to perform with Kevin Jz Prodigy, Bloom remixing Björk, Ziro finally nailing his sound and finishing this amazing EP, the crazy response to the dJJ single, obviously Murlo effortlessly taking over the world. Too many.
17.
BrainFeeder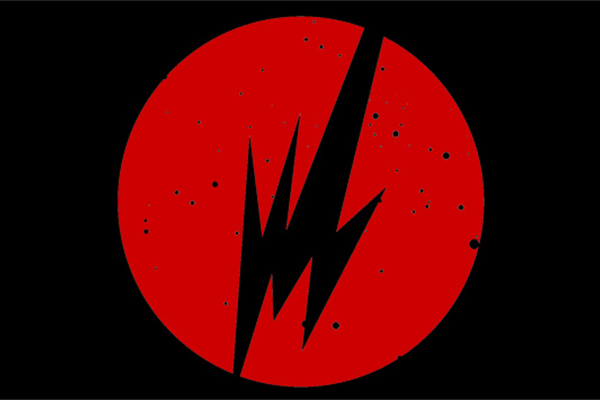 Year Founded: 2008
Recent Favorites: Flying Lotus, Lapalux, Thundercat
Flying Lotus' Brainfeeder has always taken home top honors when it comes to the L.A. beat scene, and 2015 has been no different. Known for their eccentric, jazzy melodies, off the wall rhythms, and trippy visuals, Brainfeeder never plays it safe.
Their roster has been getting stronger and stronger, both in terms of individual talent and how they're growing as a whole. Both Thundercat and Lapalux were standouts with their incredible sophomore albums, and between touring and his BBC Radio 1 residency, Flying Lotus seemed to be everywhere this year. Even if DJ Paypal's new mini-album Sold Out was their last release of 2015, it'd be a damn near perfect year for the label.