1.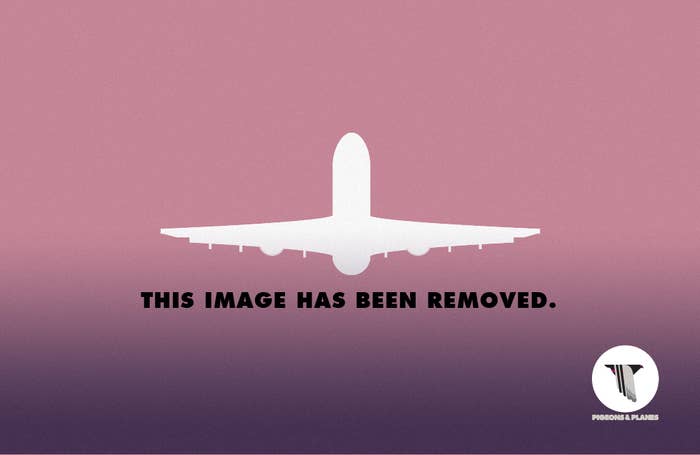 2.
Tunji Ige ft. Michael Christmas & iLoveMakonnen - "Day2Day Remix" We've been seeing the name Tunji Ige pop up, but this is the song that's going to make very hard to ignore. Features from two of the most interesting newcomers in the game—Michael Christmas and iLoveMakonnen—doesn't hurt. These one's got that breezy, effortless feel to it. Download the "Day2Day" remix here.
3.
Glass Animals - "Gooey (Tydes Remix)" 4.
MiC Kurb ft. Kevin Abstract - "Always On Time" Flipping Ja Rule and Ashanti's 2001 classic "Always On Time," MiC Kurb and Kevin Abstract breathe new life into the song. Remaking such recognizable songs usually falls short, but this is one case of it working out.
5.
Tei Shi - "No Angel (Beyoncé Cover)" 6.
Yo Gotti - "Errybody (Brendan's a Sadboi Remix)" Turn down, turn down, turn down. :(
Brendan's last remix (of Outkast) ended up on a Ryan Hemsworth remix, and his latest is another winner.
7.
JK The Reaper - "KIDBUU" Taking shots at established industry vets and some of the most popular musicians alive isn't advised. It creates a lot of potential issues if you're trying to make a name for yourself and build a career in music.
But sometimes, you just gotta say "fuck it."
Here's JK The Reaper's latest.
8.
Dead Times - "Every Moment" Los Angeles-based duo Dead Times balance dark with accessible on "Every Moment." We've heard a lot of soulful vocal samples as part of production before, but the human howl here adds a really interesting element to this one.
9.
Audego - "Gone" For their contribution to Different Kitchen's 11th anniversary, Australian duo Audego shares a song that keeps things fresh with off-kilter production that doesn't sound quite right on first listen, but does an excellent job at piquing interest. According to DK, "Gone" will also appear on Audego's forthcoming third album.
10.
TCVVX - "Love You" TCVVX shares the second taste of his forthcoming album, and "Love You" is pointing to a promising project from the New York-based producer/singer.
11.
Laura Mvula - "Make Me Lovely (Orchestral Version)" Laura Mvula's music has a timeless quality to it, but when she's backed by an orchestra, it's a whole other beast. Featuring the Dutch Metropole Opera, Mvula's "Make Me Lovely" is transformed into something even more classic-feeling than the original.
12.
Jeremih ft. Juicy J - "Can't Go No Mo" After making some waves with Shlohmo, Jeremih drops a short but sweet seven-track mixtape titled N.O.M.A. (Not on My Album). Listen to the Juicy J-featuring "Can't Go No Mo," as well as the rest of the tape, below.
13.
Schoolboy Q - "Studio (Grandtheft Edit)" Here's the Grandtheft edit of Schoolboy Q's "Studio" that you didn't know you needed until now, filled with a booming bassline and manic claps that take the original into new territory. Grab it here.
14.
Gold Panda - "Clarke's Dream" Gold Panda is back, and for his return, he plays with loops and layers for a lively journey of a jam titled "Clarke's Dream."
15.
The Weeknd - "Often (Kygo Remix)" Says Kygo: "I was very honored for The Weeknd to reach out and ask me to remix 'Often.' This is something a little different from my previous remixes but you can expect more diversity in my productions in the future." Download here.
16.
Figaro Del Galore - "Run (Time's Out)" Ready for something a little weird? Figaro Del Galore is a 17-year-old from Montreal who wrote, recorded, and mixed his debut album, set to drop this fall. This is alternative hip-hop taken to the extreme. This is not Illmatic, but even if it's not you're thing, it's hard not to be intrigued.