Every month, we round up some of our favorite new music discoveries. Look back at all of our Best New Artists here and keep up with them all on the Best New Artists playlists on Spotify and Apple.
Our Best New Artists lineups always highlight a range of sounds and styles, but this month's group is especially interesting in how unique each trajectory is. A couple of the artists on this list are already going viral on TikTok and stacking millions of streams, others have been steadily growing for years, and some are just starting to pick up after a couple of releases.
With all the hype around viral TikTok stories and massive breakthroughs, it can feel like the music industry in 2021 is one big game of All or Nothing, but that's simply not true. Kenny Beats was right—every path is different, the timing of a breakthrough moment can't be forced, and there's no right or wrong way to grow an audience. 
SoFaygo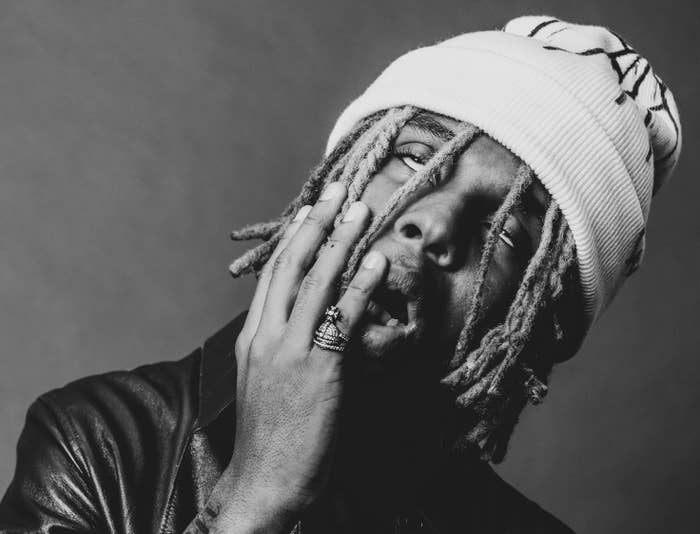 Many of the artists we include on these Best New Artists lists are the kind of acts that build awareness with a slow drip, steadily pooling together an audience over years of releases and moments. SoFaygo, on the other hand, is just getting started and already spilling over. His Lil Tecca-produced track "Knock Knock" caught the TikTok algorithm, and since then he's been on fire.
SoFaygo has the unpredictability (and the high notes) of Young Thug, but the Cobb County, Georgia newcomer welcomes the chaotic, lo-fi energy of Playboi Carti at times, and also wields the kind of melodic songwriting that cut through on Trippie Redd's biggest hits. He's already earned that Trippie Redd co-sign, as well as the attention of heavy hitters like Travis Scott and Lil Yachty.
At only 19 years old, SoFaygo is an explosive newcomer, but he's been cultivating this moment for the majority of his lifetime. He recorded his first song in fourth grade, and he spent the years after teaching himself to produce, mix, and master music in GarageBand. The last year has been a flurry of activity, with a project called Angelic 7 produced entirely by Lil Tecca, as well as another called After Me that featured triumphant SoundCloud favorite "Off The Map."
In times this uncertain, we're seeing a lot of predictions about the next big things in music, from a lyrical renaissance to a hyperpop rap wave. It's fun to guess, but the safest bet is that it's going to be a combination of it all—a hybrid of every style and trend we've seen thrive in the last few years. That's where SoFaygo comes in.—Jacob Moore
Pote Baby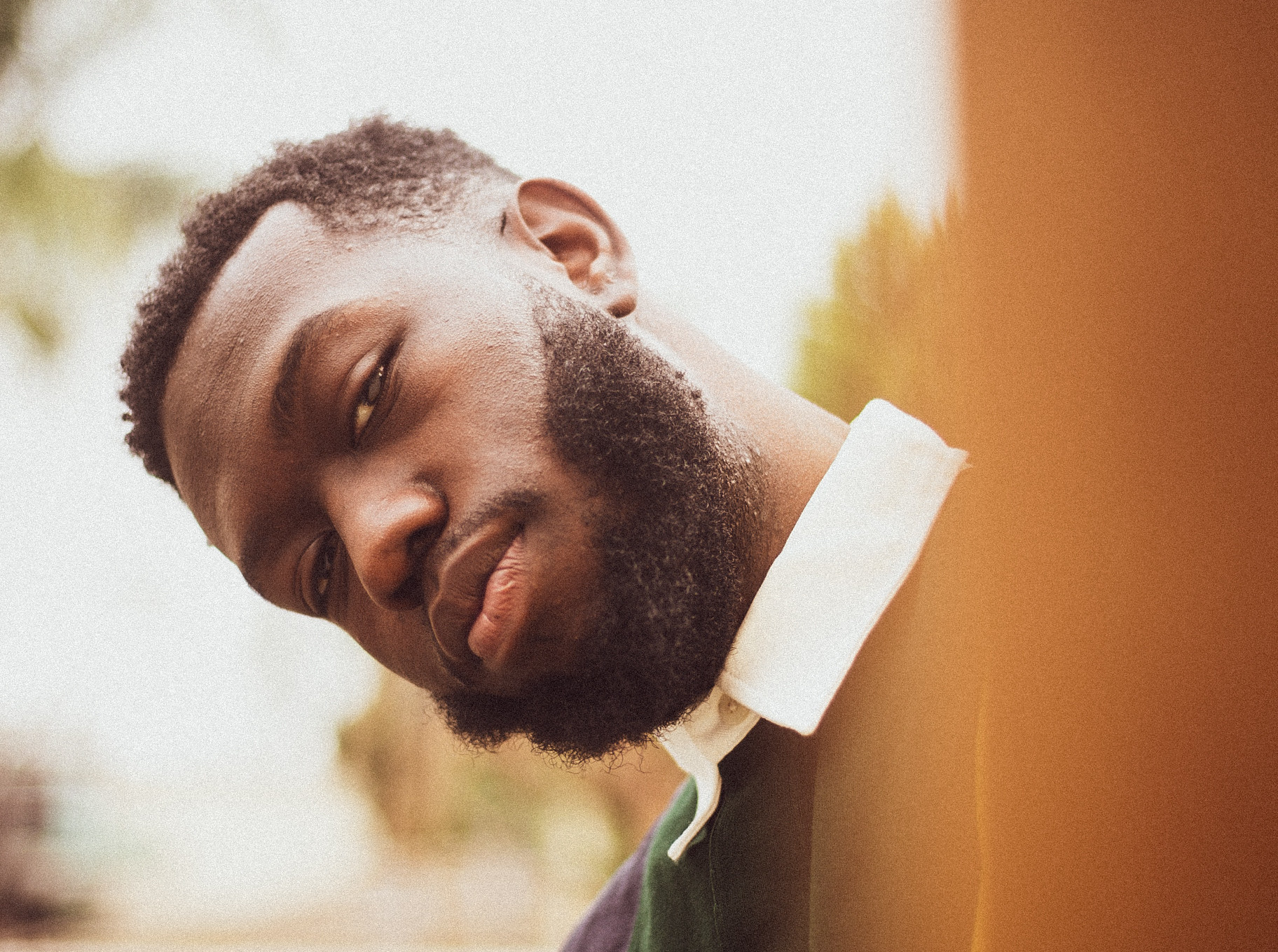 In an era dominated by big singles and larger-than-life personalities, Savannah, GA rapper Pote Baby is built for success. Not to say that he's a one-hit wonder, but one song is all it took to win us over. His debut single is called "In The Kitchen," and it's a high impact introduction that comes with a cinematic music video and a hook bound to be stuck in your head for the rest of the year. The bass in this beat demands undivided attention, but ultimately it's Pote Baby's charisma that steals the show.
It may look like an out-of-nowhere moment, but Pote Baby's been working toward this for years. His manager heard about him through word of mouth after a friend told him that there's a 5'5" rapper that has the crowd going crazy at open mic nights in Savannah. He went out there to see for himself—this was all pre-pandemic—and the two have been plotting ever since. "'In The Kitchen' is just the beginning," Pote Baby explains. "I won't be a rap star, I will be a legend."
"In The Kitchen" is the starting point, but Pote Baby just released the follow-up called "YAMS!" and his mind is already on the future, planning to show versatility and range throughout his next releases. Look out for more Pote Baby coming soon.—Jacob Moore
SSGKobe
SSGKobe's melodies stick after just one listen. Since 2019, the Louisiana native has been putting out music at a prolific rate with incredible consistency. Singles such as "Nurse," "Sandlot," and "FNF" are some of the catchiest melodic rap songs in current rotation and SSGKobe's entire discography is on par with the highlights. SSGKobe's accomplishments are even more impressive when you take into consideration that he's only 17 years old.
Only three months into 2021 and SSGKobe has released four tracks and a music video. Earlier this year, he dropped two songs as the night before ko EP. "thrax" features skeletal production with distorted bass and an experimental vocal performance as he shifts into upper registers, while "tired of me" is an emotive reflection of a failing relationship anchored by an indelible melody.
The culmination of his work caught the attention of director and Lyrical Lemonade founder Cole Bennett, and SSGKobe's most recent single "Calabasas" came with a Lyrical Lemonade music video along with a guest verse from $NOT. "Calabasas" features a moody trap instrumental produced by Caspell and one of SSGKobe's most charismatic performances so far. It's an almost guaranteed breakout moment for the young up-and-comer, and he hasn't even released his debut album yet.—Tyler Borland
KALI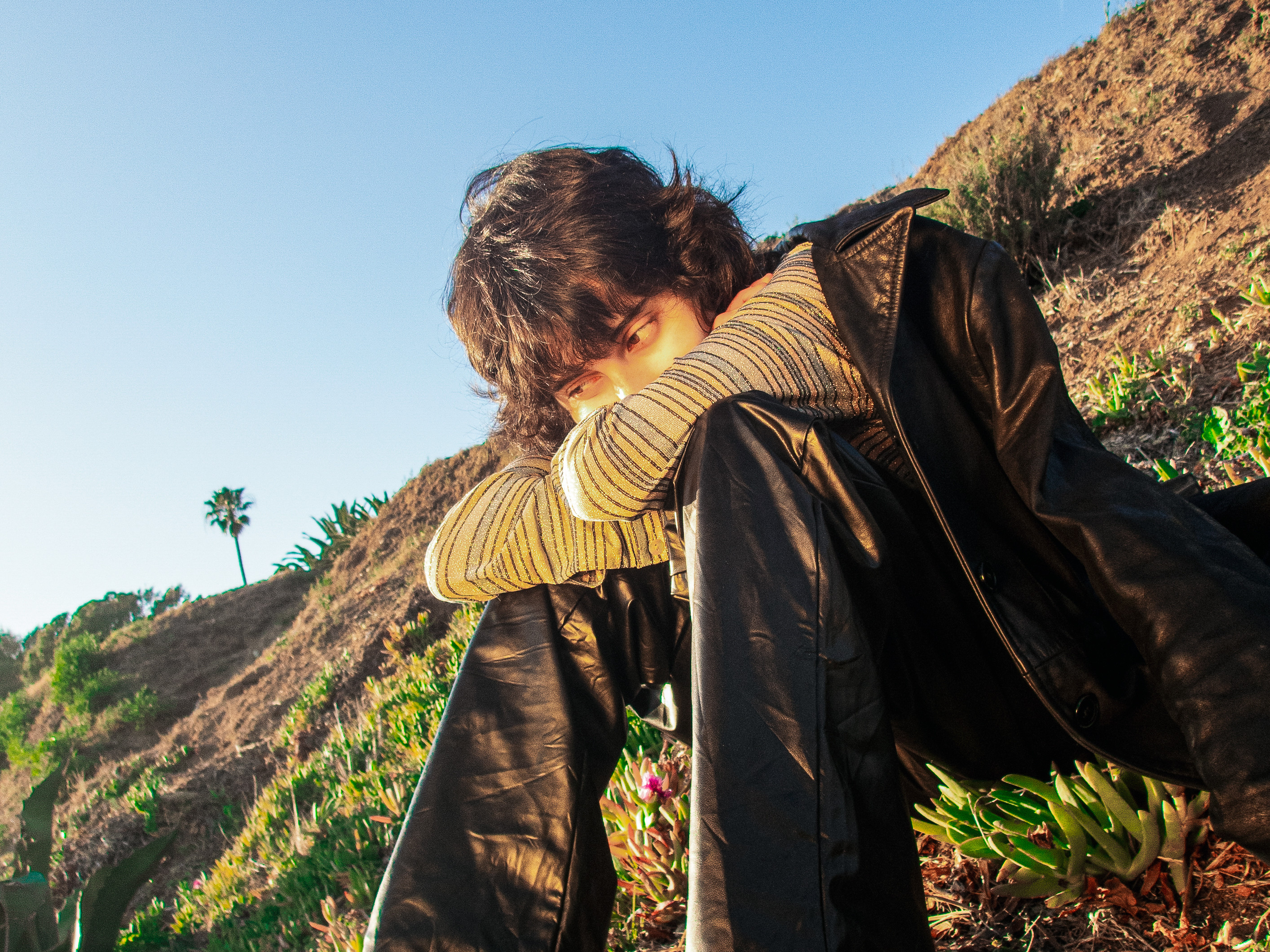 Los Angeles-based singer, songwriter, multi-instrumentalist, and self-taught producer KALI is only 16 years old but the timeless songwriting and emotional depth in their lyrics feel as if they come from an older soul. Kali Flanagan has been playing and creating music for years, starting with piano lessons age 4 and going on to pick up guitar, bass, keyboard, drums and violin. In 2017, they formed their first band, Big Wednesday, but in 2020 debuted under the name KALI with "Back To The Start," which picked up considerable momentum on Spotify.
KALI's songs "I Just Wanna" and "Lucy" are also out now, with the full CIRCLES EP set for release May. "I think [the EP's] meaning and my relationship with it is constantly changing and definitely has been since I've started releasing it. But that's essentially what it means, this acceptance of change and fluctuation in emotions. The change will always be repeating, going up and down, in a circular motion." 
"I decided to shift my focus to a solo project after I started getting more into production and becoming more aware of what I liked and wanted to create," KALI adds. "I took a break from playing live for like 3 months which was a big deal for me at the time but it allowed me to sort of reset and get clarity and begin fresh with the mindset of making music I really liked and truly expressed honestly how I was feeling."
Creating such a well-rounded EP as a 16-year-old is no mean feat, and you can enjoy the full experience of KALI's Circles on May 7.—Alex Gardner
Al-Doms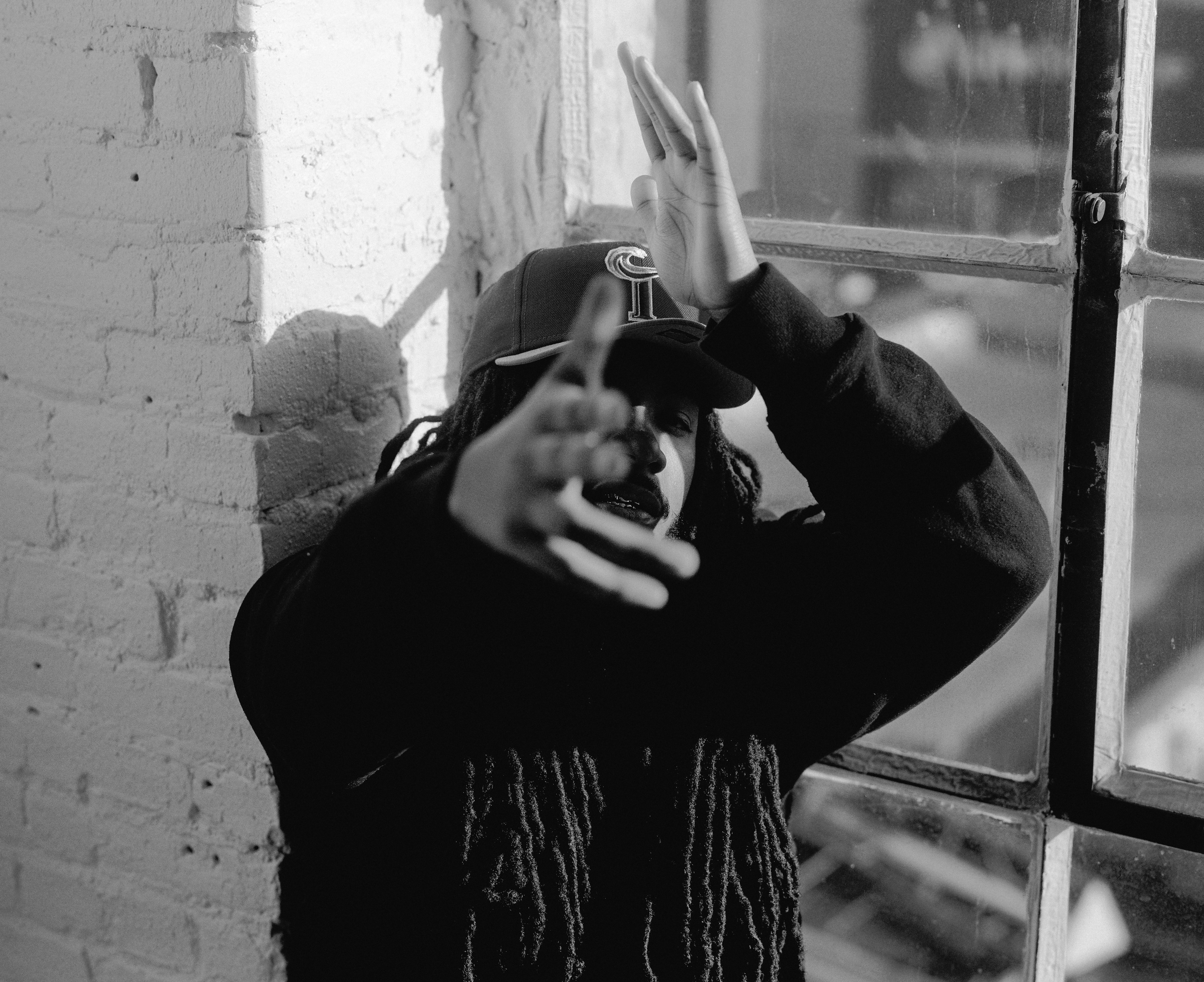 Rising rapper Al-Doms makes music that is as raw and attention grabbing as the blood-splattered cover of his latest EP, New Dream. A vivid storyteller who builds worlds with each song and visual, Al-Doms doesn't pull any punches as he does what it takes to break out from his city.
"Growing up in Virginia, and specifically Norfolk, gave me a sense of pride and a chip on my shoulder that drives me," Al-Doms tells us. "A lot of folks like me ain't have much growing up so we had to get outside and learn how to get to it. Especially if you don't see yourself falling in the same trap most do, whether it's a monotonous day job or getting caught in street shit. We don't have resources at our disposal or none of those big name offices you might find in NYC, LA, or ATL so it forces you to get out and make shit shake. I feel like my city instilled a certain mentality in me how I go about creating. Even lookin at how much Virginia contributed to hip-hop and us not necessarily getting the flowers I KNOW we deserve."
He's making sure his music and his city stays impossible to ignore, but this is just one step on the journey and certainly not the final destination. "New Dream to me is the perfect stepping stone up a steep mountain. I love the project 'cause I got to give the world a small but clear glimpse of what it's like where I'm from through my perspective in an entertaining way. And express where I was mentally when I wrote it. What I would want my listeners to take from it is the same kind of inspiration and perspective that my favorite artists gave to me."
New Dream is out now and the future is bright for Al-Doms.—Alex Gardner
EKKSTACY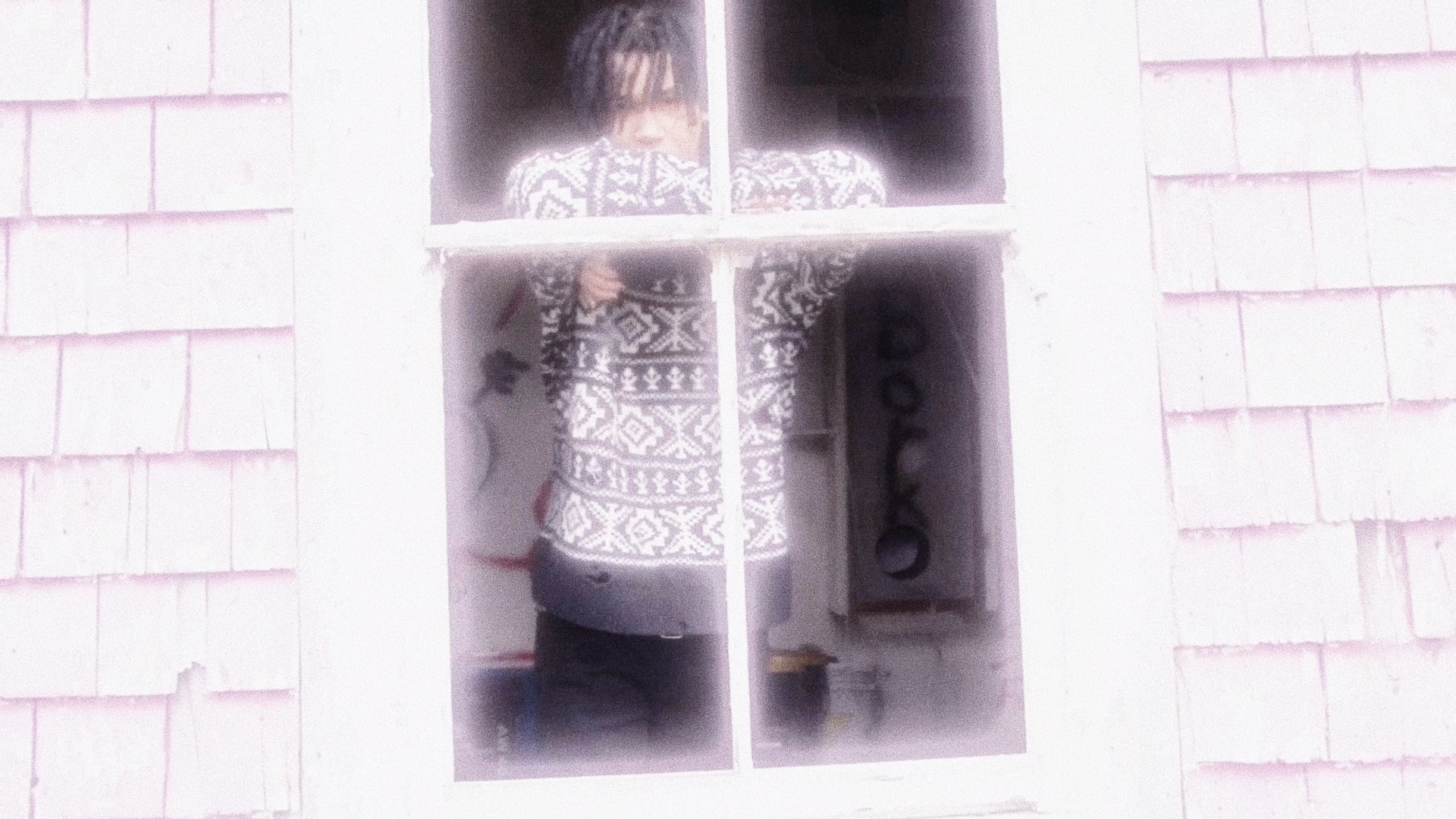 For a lot of new artists, finding a scene is an important first step. Being a part of a burgeoning creative community can help in so many ways, from networking opportunities to press coverage and creative resources. 18-year-old Vancouver artist EKKSTACY is taking a different route. "This year I want to build my own scene," he tells us. "I don't want to be apart of anything that's currently existing, or is already defined. I'm not there yet, but I'll be there soon."
EKKSTACY always wanted to be an artist, but he lacked the confidence to commit to music as a career. After battling issues revolving around drugs, alcohol, and his parents' divorce, he leaned into music as a coping mechanism. Inspired by acts like Elliott Smith, The Drums, and Bon Iver, EKKSTACY started releasing music in 2020 and hinted at potential with raw, emotionally fueled music. With his new single "i walk this earth all by myself," he's taking a leap forward into a more fleshed out sound with elements of indie, post punk, and synth pop.
"It was only recently that I realized what I want to do with music," he says. "'I walk this earth all by myself' is the first song of my next phase."—Jacob Moore
Ahmad Anonimis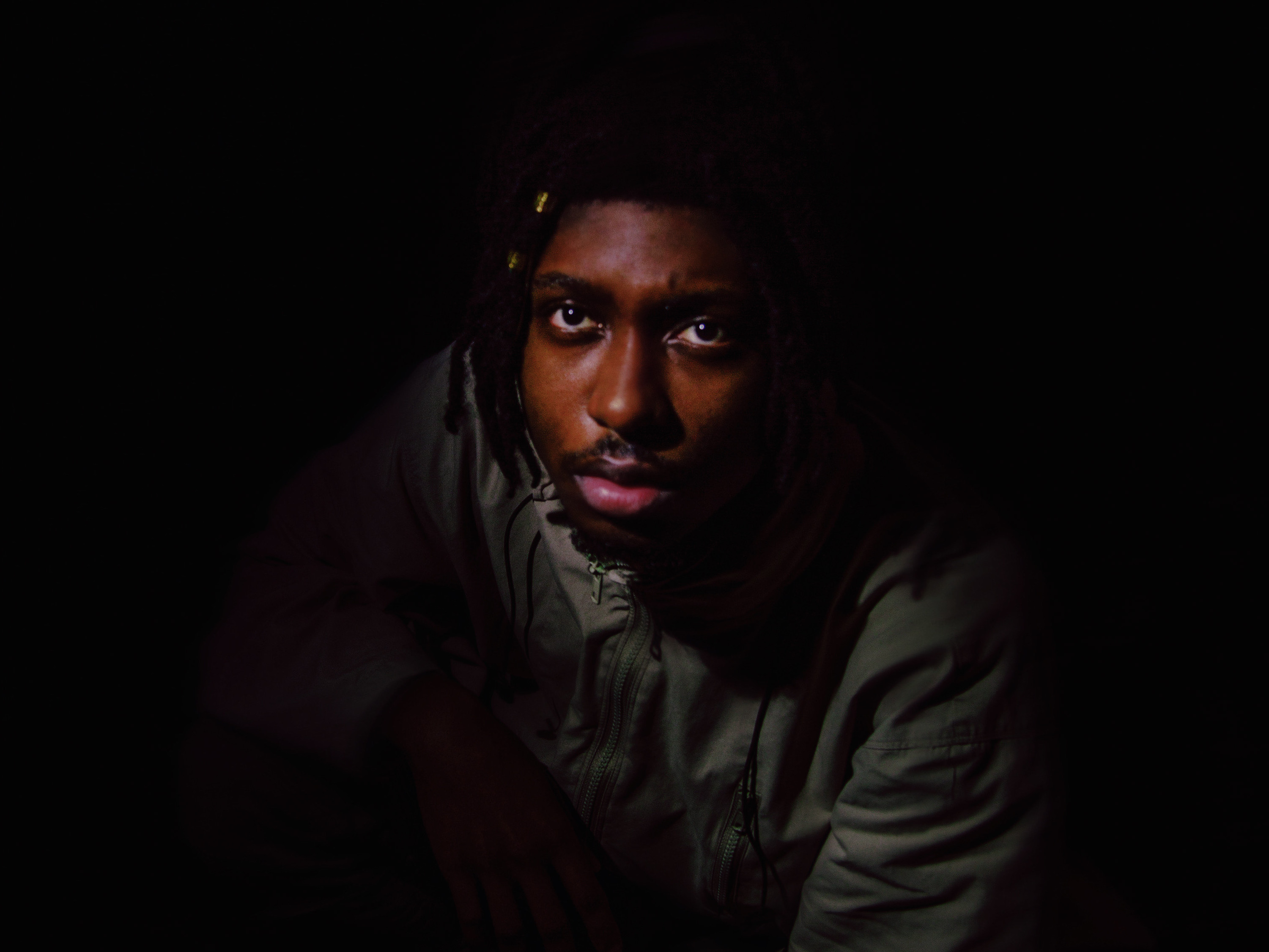 Ahmad Anonimis is a young artist from Atlanta continuing the city's long legacy of creative, left-of-center rap. From elastic melodic flows reminiscent of Lil Uzi Vert, to quickfire bars that fans of JID will appreciate, to straight up singing over hazy production, listeners have been kept on their toes by his releases so far. It's still early days for Ahmad but a series of strong singles throughout 2020 has built momentum and he's about to launch the first single from his debut album, "Inhaled," this week.
Produced by Powers Pleasant, Ahmad describes "Inhaled" as "a more personal track about my inner battles with self-doubt and depression. It's about people having the false perception that I'm mentally well but that's only because I hide it behind a smile." He adds, "I'm entering a whole new world of sound and vibes and I can't wait to take my fans there with me. 2021 is going to be a special year as I am dropping my debut project! This project is about my experiences and emotions and how I've been dancing through my problems while attempting to elevate myself. I can't wait for you all to hear it."
From his official releases to a social presence with a compelling youthful energy, Ahmad Anonimis seems well placed to capture and hold new fans' attention in a fast-moving music landscape. Whether he's making creative DIY music videos or rapping over well known beats like Kanye and Jay-Z's "Otis" or OutKast's "Elevators," Ahmad keeps the content flowing. His album is sure to reveal much more of Ahmad's potential, but all signs point to another exciting talent growing from the rich ATL soil.
"
Being raised in Atlanta, you really get to see every aspect of life: rags, riches, fine art, love and pain," Ahmad tells us. "It is really a city with its own heartbeat and artists like me are the blood vessels that keep the flow alive. Atlanta's a big place and the music and flows I spit are the only ways I can properly navigate. Just taking the time out to myself and walking around the city and seeing all the moving pieces of Atlanta inspires me. The energy of the city is a new renaissance. Atlanta's been moving the culture for a long time, but the city and the world is about to witness some new vibrations and frequencies this decade."—Alex Gardner
Phem
Phem is brutally honest—it's something that can be said of a lot of artists, but that "brutally" part is especially important when it comes to Phem. In her most popular song "Sorry Mama," she sings, "I'm so sorry mama, I can't be your perfect angel / Fucked her on the coffee table."
This kind of vulnerable and sometimes jarringly blunt songwriting is a key component to Phem's brightest moments. Her thoughts are delivered unedited, but her songs are crafted as pop hits sharpened with grunge, alternative, and hip-hop elements that give her blade a serrated edge. If Avril Lavigne grew up going to rap shows, playing jazz drums, and steering clear of safe radio hits, the music might have ended up sounding something like this.
"I've been growing a lot as a person and artistically," Phem says. "I just want my new music to reflect that, and I think with these two new songs I'm able to introduce a new sonic era." As her music evolves, her connection with fans remains a constant, and that part of her career is still a top priority, even after she's piled on tens of millions of streams. "I don't wanna hate myself anymore, I just wanna keep making really good art and hang out with my fans on Discord. It's pretty simple."—Jacob Moore