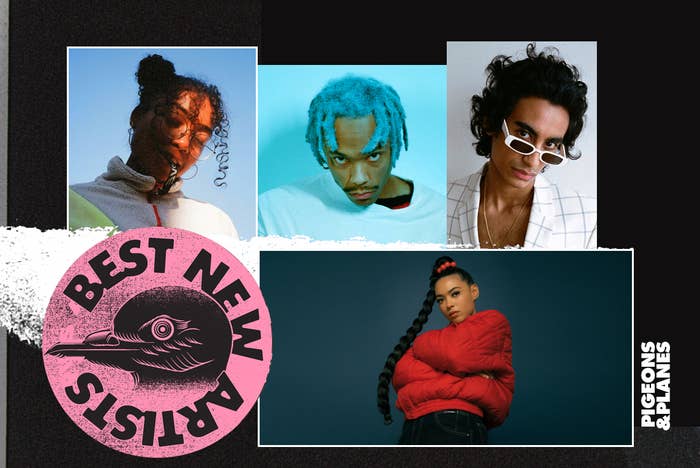 Listen to highlights from all the best new artists of the last few months in the Best New Artists playlist on Spotify.
This month's round-up of Best New Artists is an indication of how wide open things are right now. There are fewer restrictions than ever on young artists—genres, geographical barriers, and stereotypes are out the window, and it's leading to an exciting new era of music. Risk-taking is paying off, and in the constant battle for attention in a noisy, cluttered ecosystem, being different is a must.
Jean Dawson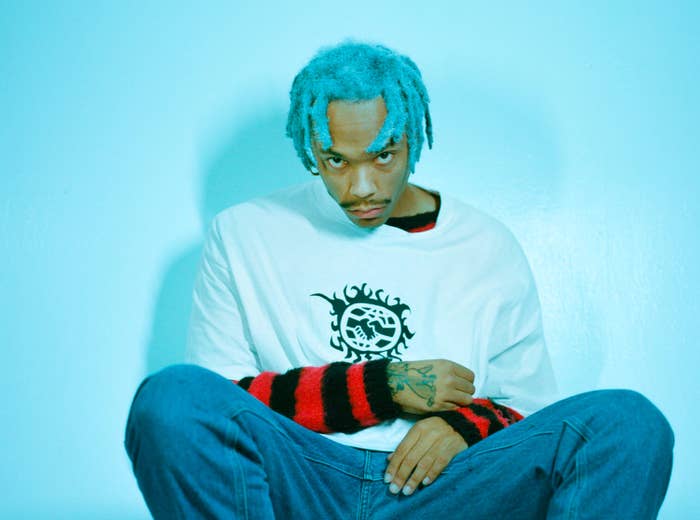 Jean Dawson is 23 years old, half Mexican and half black, and grew up in Tijuana. He used to travel hours every day across the border to attend school in San Diego, using music as a way to pass time during the long commute. After his father left he started diving deeper into art as way to challenge hyper-masculinity he'd seen around him.
Dawson's 2019 album Bad Sports music places washed out melodies and watery guitar next to jarring moments of explosive vocals and experimental outbursts. At its best—like "90's Green Screen," "Bull Fighter," and "Napster"—Dawson's debut sounds like one of the most sophisticated DIY art projects of the year. We're so used to genre-blending that almost nothing surprises anymore, but Dawson pulls off something unexpected in every song. And he's apparently a good performer, too—after seeing Dawson open for Yeek in LA, Kevin Abstract of Brockhampton took to Instagram to call his set the "best show I done seen in a minute... so fuckin good."
His music video for "90's Green Screen" was directed by Julian Klincewicz (Beyonce's Homecoming, Kanye's The Life Of Pablo, and Louis Vuitton) and captures perfectly the blend of tension and grace in Dawson's music.
We asked Dawson for a quote, and he provided this: "NOTHING BUT NET."
Kenny Mason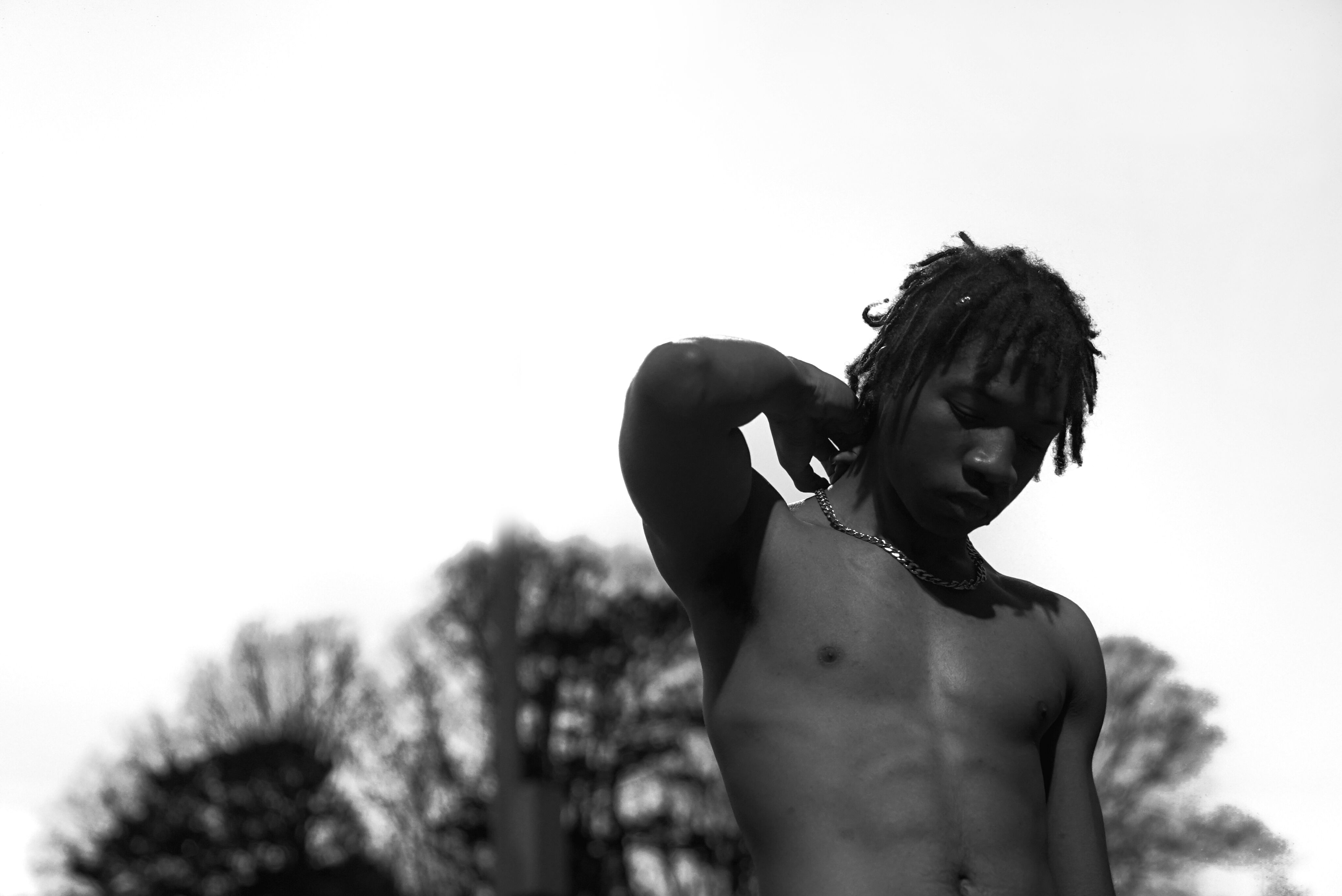 Atlanta rapper Kenny Mason first showed up on our radar in 2016, but his story wasn't one of overnight success. Kenny's been building local buzz while working on his debut project, and it's starting to stir up the kind of industry attention that often leads to much bigger things.
Kenny is 24 years old from the west side of Atlanta and part of the Bricofleur entity. His new song "Hit" is the first thing he's chosen to officially drop in 18 months. Another song called "G.O.A.T" was released earlier this year through a one-off deal with A3C/iHipHop and ended up on the HBO show Euphoria, but "Hit" is the song that, as its title indicates, could take things to the next level.
Even back in 2016, Kenny said, "Atlanta is my birth city so I have a lot of pride in it and its legacy. I not only plan to be a part of it, but also to take this city and its legacy to new heights... We're trying to create a new lane of Atlanta music aside from just trap. Something different but still something you can ride to."
Years later and after a lot of behind-the-scenes work, Kenny Mason is sticking to the mission. "Hit" is vibrant and immediate, but it's not what you're used to from a young Atlanta rapper in 2019. The song strikes a magic chord that opens it up to any type of listener—flows sturdy enough to please an old head, a beat you can ride to, a hook you can yell along with, and even a raw, insanely catchy melody that comes in about halfway through and will surely be the most fun part of any Kenny Mason show in the near future.
Calling a song "Hit" is a risky move, but Kenny Mason backs it up. This is a different type of hit, though—it's not "Ran$om" or "Lucid Dreams" or "Old Town Road." It's the kind of hit that may not launch into the Hot 100 overnight, but could act as an introduction to an important new presence in hip-hop. Kenny Mason has the skills and the charisma, and now he's proven that he's also got patience, an underrated quality when it comes to longevity in music.
For now, there are no release dates to announce, but the "Hit" video is coming soon.
Dizzy Fae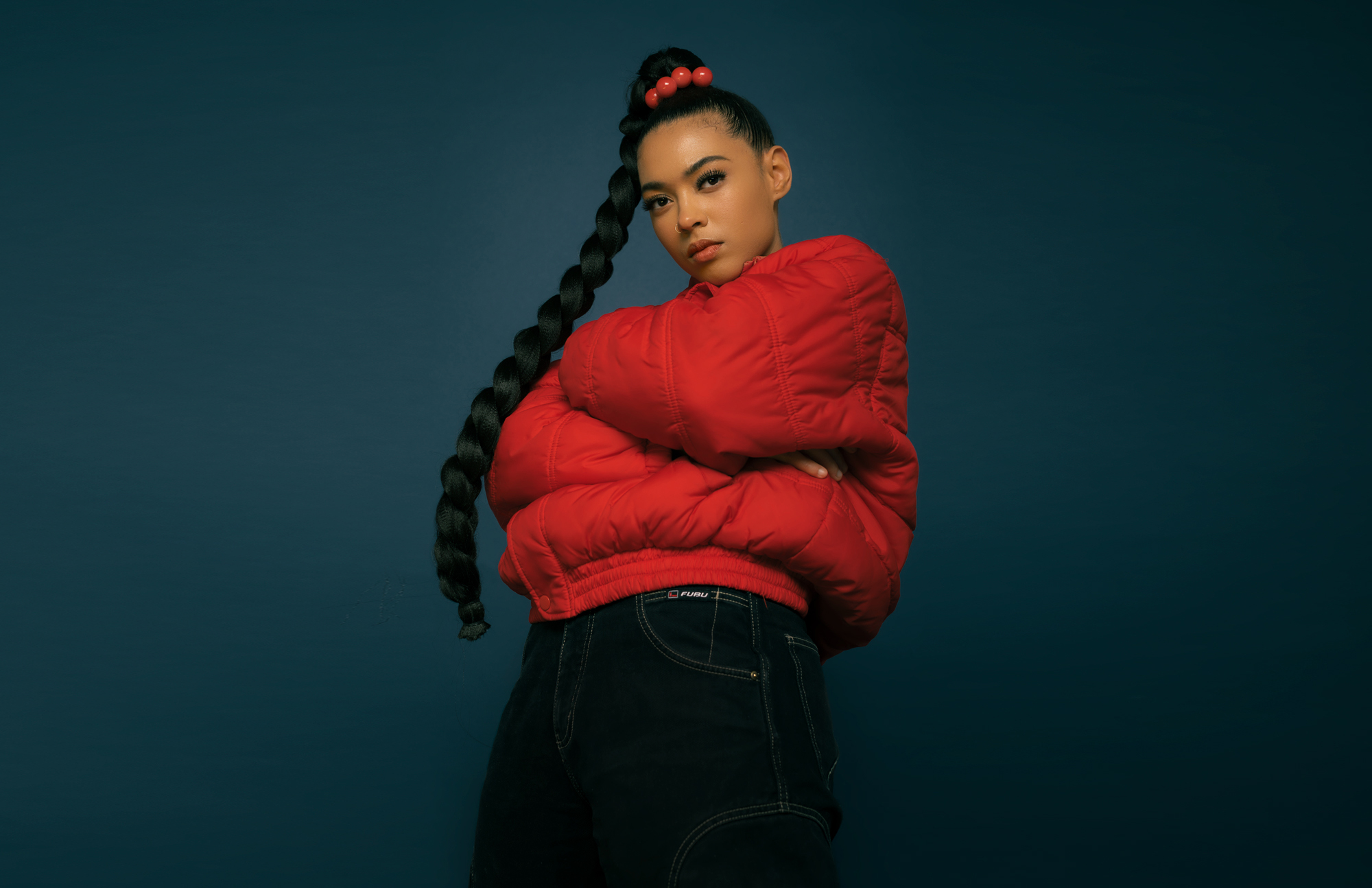 Minnesota's Dizzy Fae arrived fully-developed last year with her Free Form Mixtape, which took its title literally. A constantly shape-shifting prism with reflections of disparate genres, the confident debut boasted innovative production and gorgeous melodies. But just as a song would reach its apex, settling into a steady groove, she was already onto something new. It made for a project that was as challenging as it was accessible, and with her latest, the NO GMO Mixtape, she's further refined that free-wheeling approach.
"Huu R Uu," which opens the project, gives almost no indication of what to expect. Channeling G-funk with a chopped and screwed twist, Dizzy Fae immediately shoots off in a different direction with the Psymun-produced "Big Wall." Eccentric and full of surprises, she refuses to stick to just one sound, and as a result it's one of the year's most rewarding under-the-radar releases. "Company" sees her wade into dance-inflected pop territory, while "Gut Talk" explores darker, bass-soaked textures. Dizzy is self-assured, taking full ownership of her identity as a queer woman of color. NO GMO demands attention, and it's as just as impressive a flex that she played all four of the characters in her "Big Wall" video, too.
Quiet Luke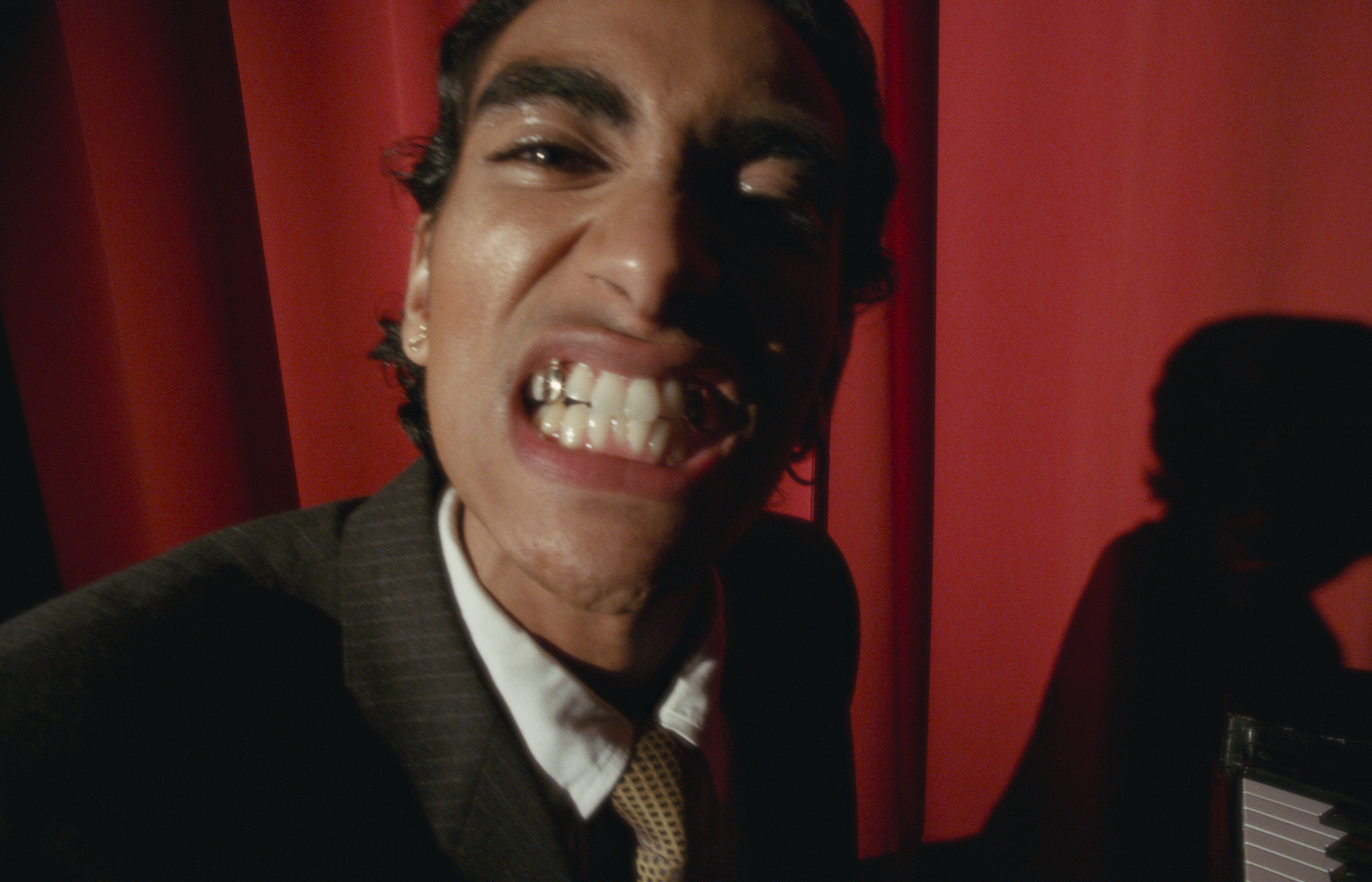 After two encouraging EPs, Quiet Luke is finally ready for his debut studio album. His Beholden and Your Happy Place EPs hinted at what he's capable of, and now he's delivering on that promise with his best music yet. His latest song "Something to Lose" is a dramatic coming-of-age story, and while it's new to us, he's been living with the song for a while. "'Something to Lose' is actually an older song that came at a crazy transitional time in my life, so that might be why it sounds like such a wild ride," he told us.
"Something to Lose" plays out as a screenplay that was condensed from 90 minutes to just under four. "In a lot of ways it's me capturing the end of my childhood and the beginning of the first time everything clicked for me as a songwriter and artist," he added. "It just poured out of me." It's cinematic in a way his other material has been, but it's also more developed. When he first started making the track he strived for something on the same level as Queen's iconic "Bohemian Rhapsody," and although he's not sure if he's succeeded on that goal just yet, his confidence isn't lacking. "I'm in it for the long run," he remarked.
UMI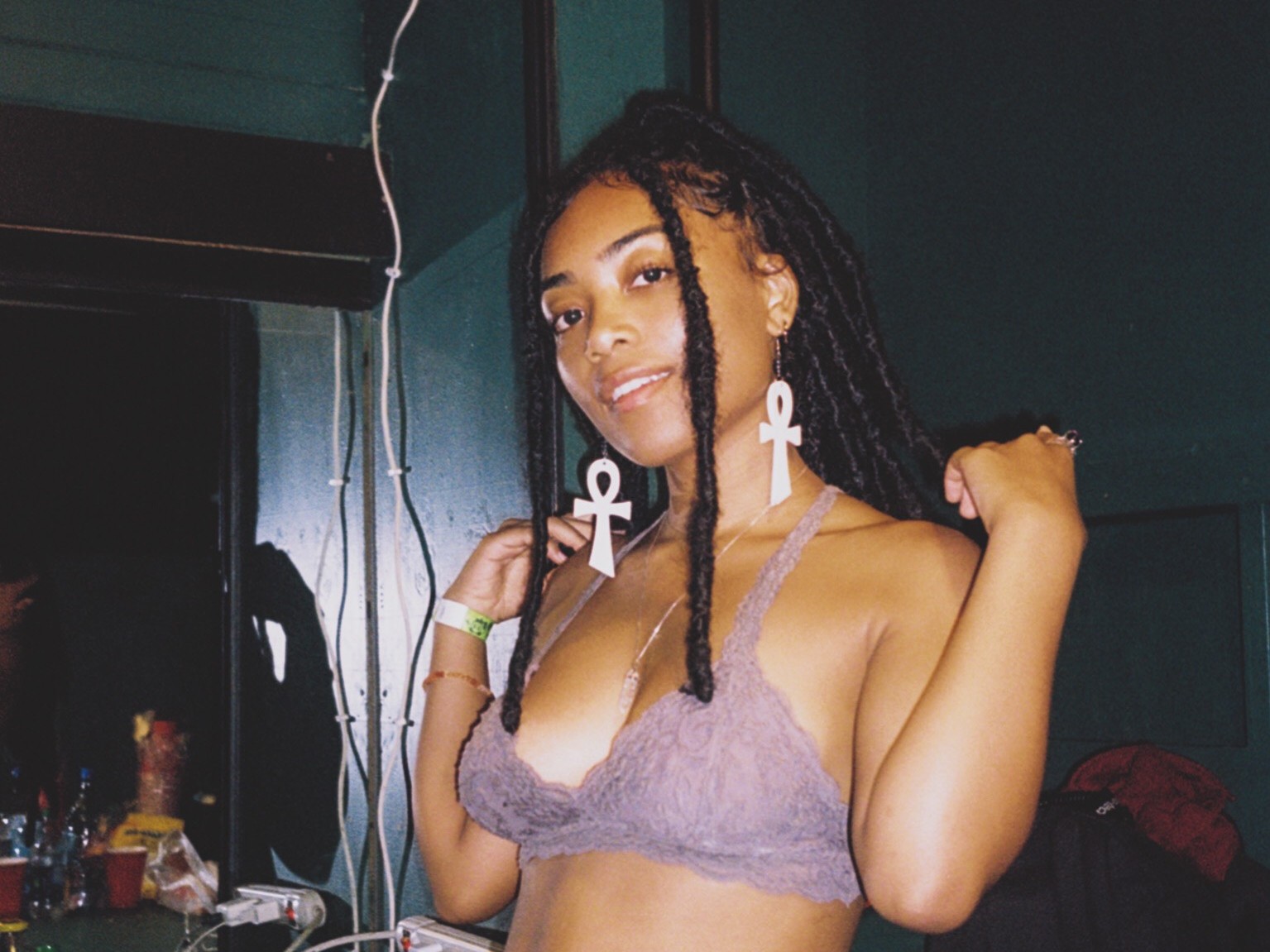 Seattle-born, L.A.-based singer UMI's music is perfect for long summer nights and blossoming romances. Whether she's gliding through a sultry R&B song like "Down To Earth" or bouncing over a fun bassline as on "Ordinary," the young artist's honeyed vocals and bright personality shine through.
So far, she's shared her music in the form of singles and EPs, showing growth and range from one to the next, while collaborations with Yeek and Cautious Clay have positioned her alongside some of 2019's other rising stars. She's already built a strong fan base and racked up millions of streams, but it feels as if UMI is still somewhat of a hidden gem. Whether you're an early adopter or just now discovering her, UMI's potential should be clear.
binki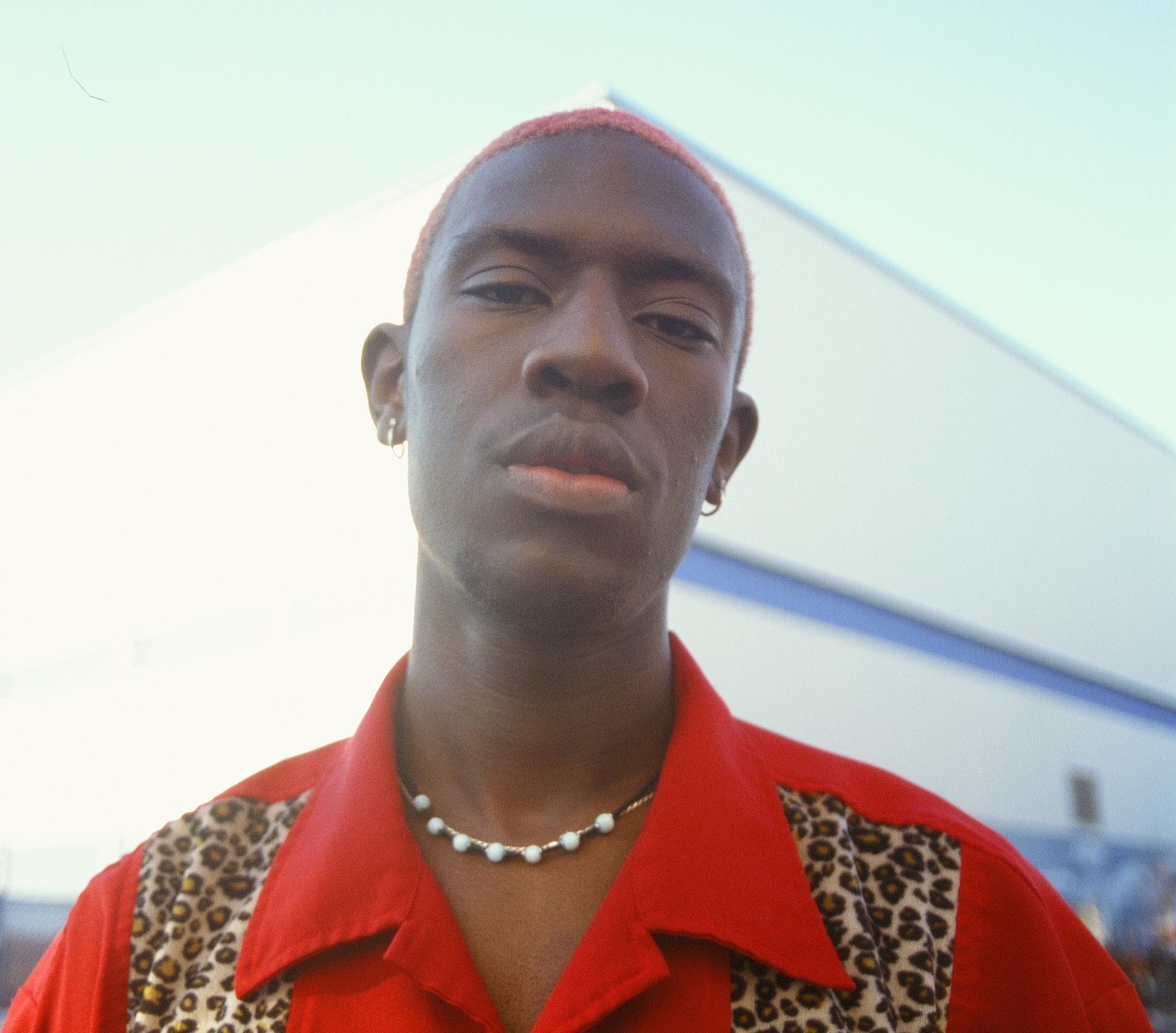 Sometimes an artist's influences tell you very little about the music they make. In the case of binki, they say a lot. He says his idols are Childish Gambino, Tyler, The Creator, Will Smith, and Jamie Foxx. The North Carolina-raised, Brooklyn-based artist doesn't mind being referred to as a "rapper," but his ambition goes way beyond that. With just two songs out—"Marco" and "Wiggle"—he's already showing a colorful, funky, and seriously musical range. 
Up until he was 18 years old, binki never considered himself a musician. He was pursuing acting and mostly listening to hip-hop, but his discovery of music both old and new sparked something in him. A girl he had a crush on introduced him to Pink Floyd's Dark Side of the Moon, and a Jimi Hendrix documentary inspired him to take guitar classes. On top of that, he was soaking in the sounds of more modern acts like King Krule, Steve Lacy, and Kevin Abstract. 
"I had always been a big fan of music, but it never occurred to me to do it," binki explains. "I don't know why. It's weird thinking back... I was studying theater and I always identified as an actor. Even after [my friend Sam and I] started making music, it was always a secondary passion. We made a few songs, then I stopped to focus on acting. The summer of 2018 I decided I wanted to take it seriously."
With his first two songs, binki is joining the new class of young artists without boundaries. It's all still raw (binki says he's realized that the first take of a song is almost always the best) but a song like "Marco" hints at an artist who knows exactly what he wants to make. Even though it's impossible to neatly label it as rap, rock, pop, or whatever else, it makes perfect sense in 2019. His next single "Seasick" is coming September 5.
Butch Dawson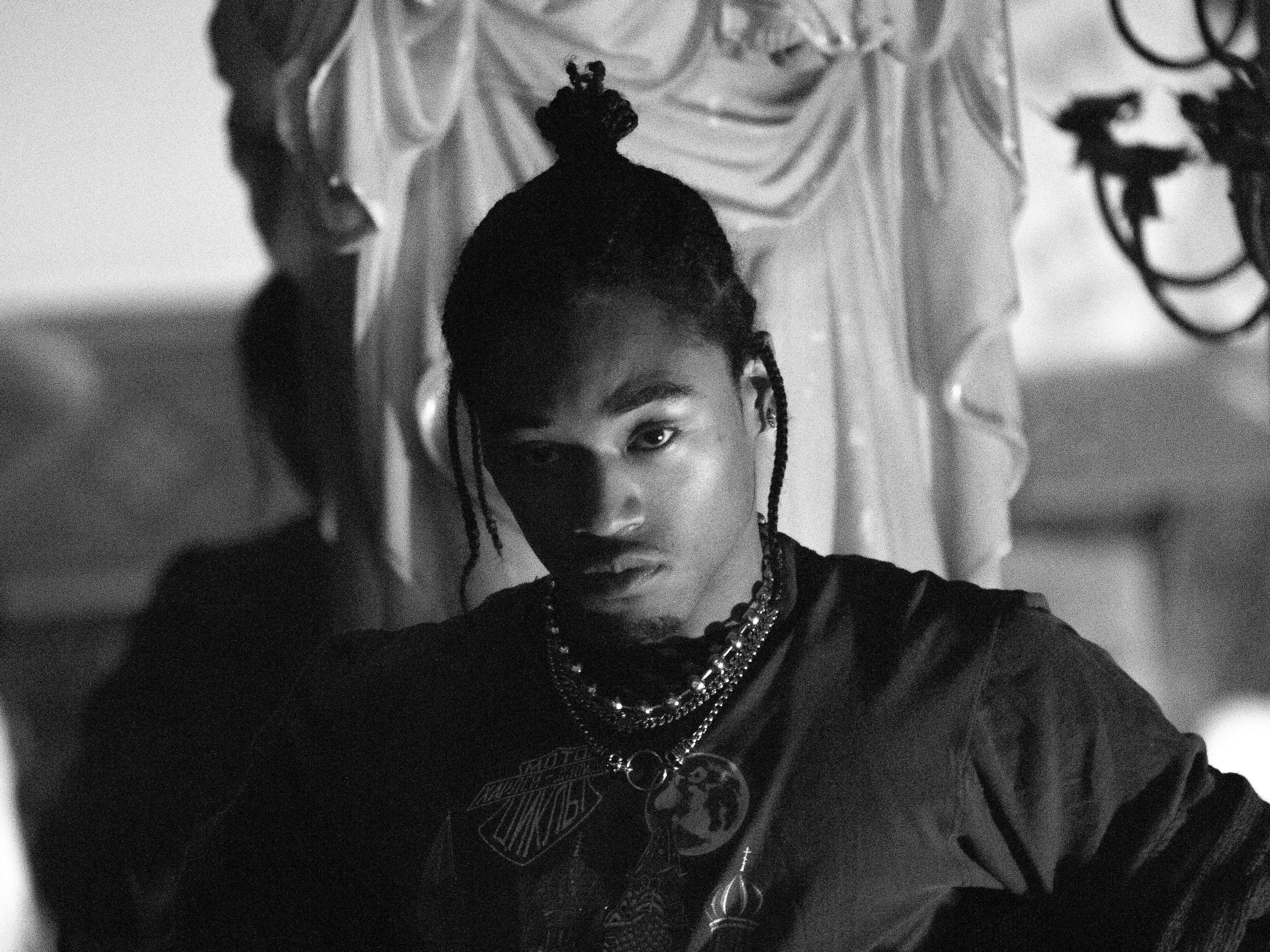 Butch Dawson is a rapper and producer from Baltimore who has been building locally, but is set to make a wider impact after the release of his latest mixtape, Ollieworld. The nine-track project is packed with hard-edged rapping about life in "the swamp," but the variety in production and approach sets it apart from other rap mixtapes, whether it's the punk rock section of "Trigger" or the beautiful melodies at the end of the "Word On The Block" video.
"Ollieworld is a mindset," Butch tells us. "Since most of my motivation to do music in this career is for my nephew Oliver—Ollie is his nickname—I dedicated my introduction to the game to him." Butch will be welcoming a lot more fans to Ollieworld in the coming months, as he heads on tour with JPEGMAFIA in October and will appear in New York brand Telfar's New York Fashion Week show in September.
Watch the "Word On The Block" video below and listen to Ollieworld in full here.
Lil Tjay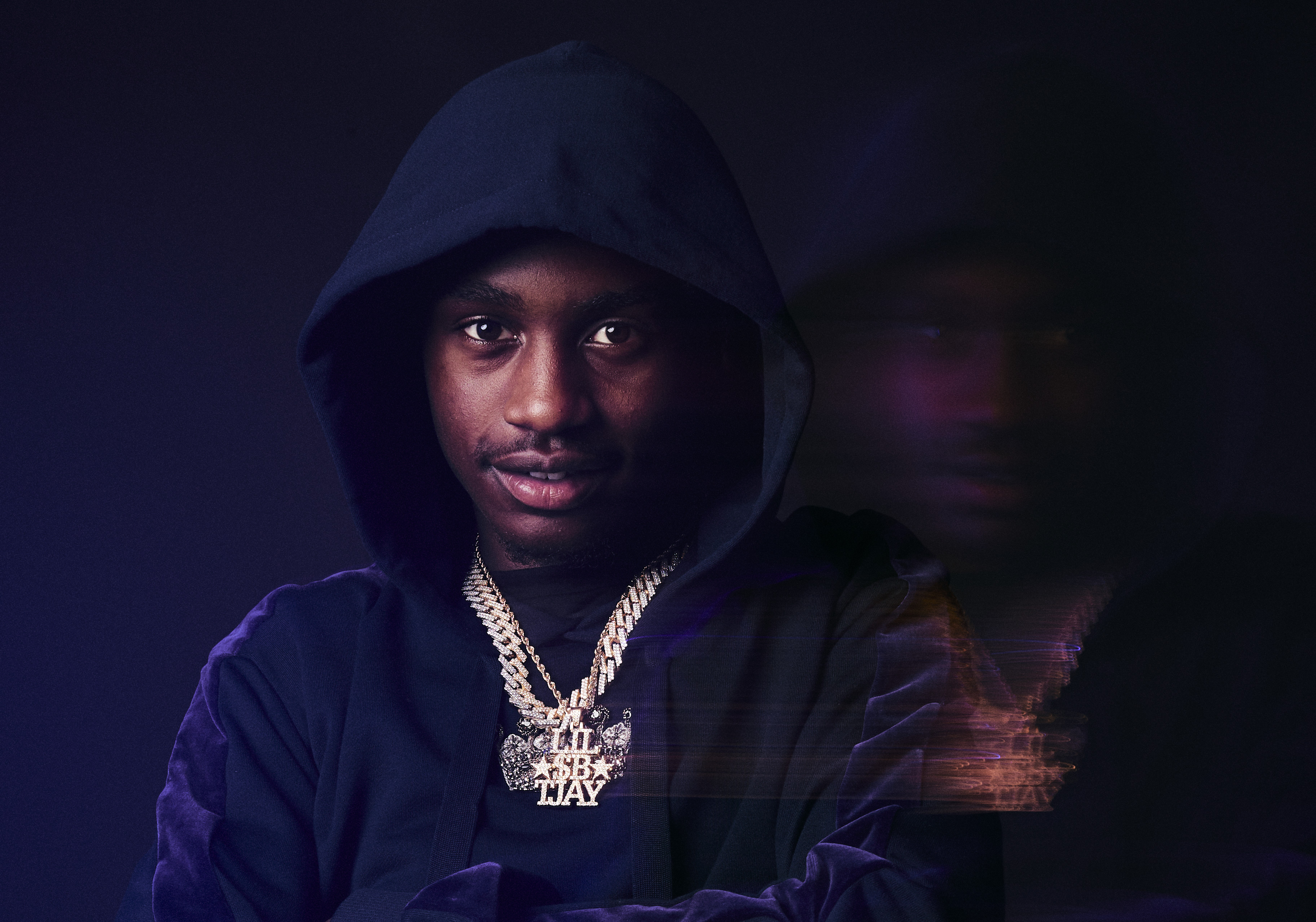 Lil  Tjay isn't reinventing the wheel, but he's probably the most polished and gifted melodic New York rapper to emerge in the post-A Boogie era. His verse on Polo G's double platinum hit "Pop Out" was star-making in its own right, a mix of grim realism ("If I showed you all my charges, you won't look at me the same") and street snarl ("Fuck tomorrow, spin the block, just know we comin' back today"), and he followed it with propulsive tracks like "Laneswitch" and "F.N."
The charismatic 18-year-old's recently released F.N project is a perfect introduction for anyone new to his work, containing the aforementioned tracks and the acerbic "Brothers," arguably his biggest solo hit to date.
Sports Team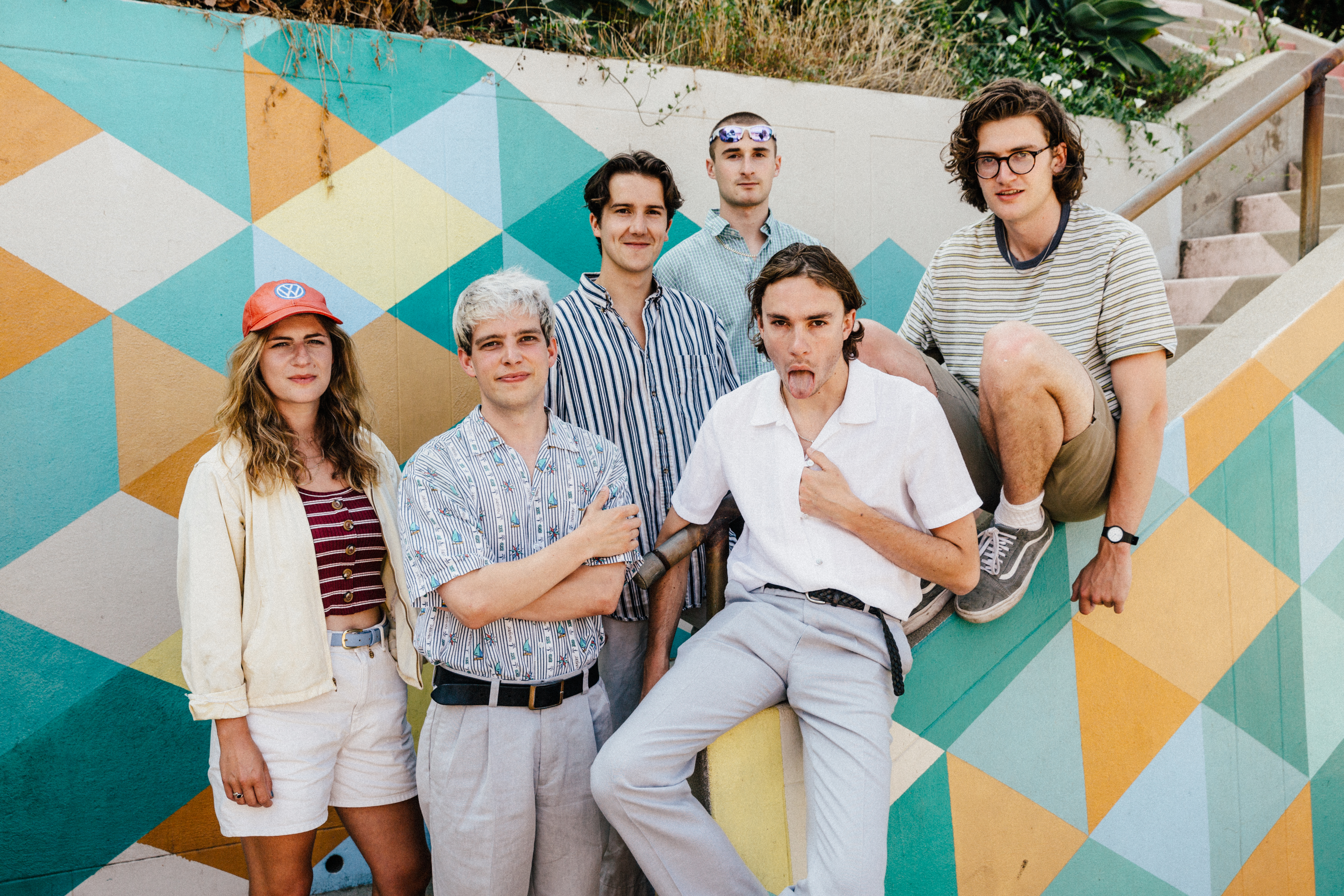 No matter where music goes, there will always be space for a riotous crew of high-energy London lads, from Bloc Party all the way back to The Clash. The latest contender for that position is Sports Team, a six-piece outfit whose Keep Walking! EP features five infectious tracks packed with strong hooks and stirring fretwork. Highlights of the project include the fuzzy "Georgie," which addresses small town ennui with a modern political bent, and the hard-charging "M5," which showcases singer Alex's Rice's vocal range. On it, he belts, dips into his falsetto, and even delivers a verse in a kind of rhythmic speak-sing.
Though the band is building buzz online, their kinetic live shows—which earned Sports Team devoted fans while its members were at University of Cambridge—are a major part of their appeal. "Live is the only thing that matters to us really. Everything else is just a number on a screen," said Rice. Their next EP, Making Hay, is due out October 18.
Maggie Andrew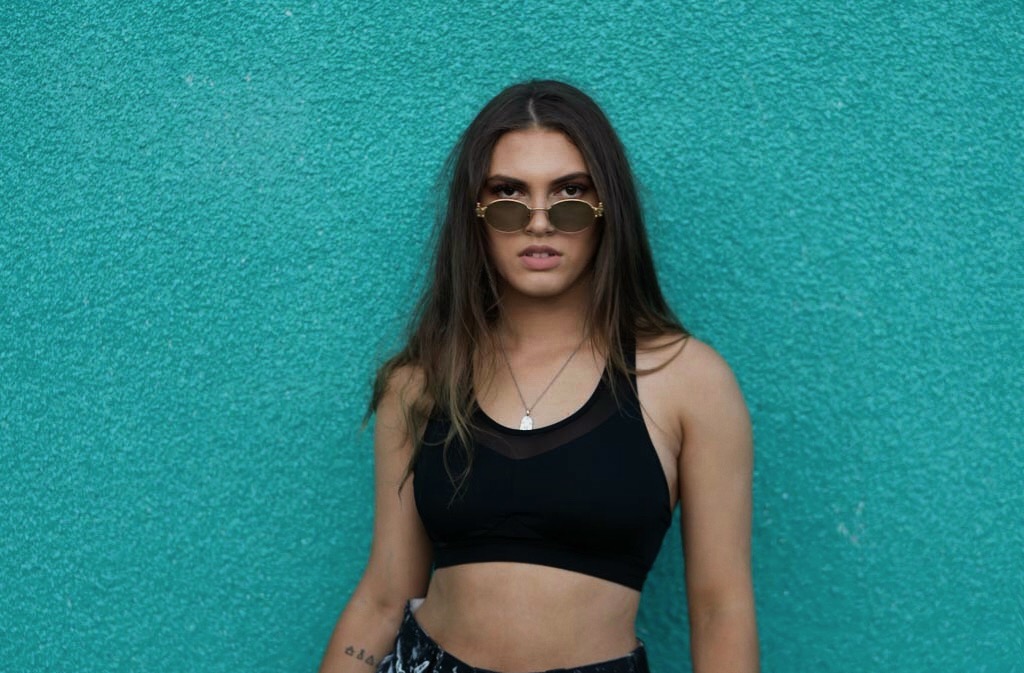 Maggie Andrew is 20 years old from Halifax, Nova Scotia and she's got an EP coming up that's creative directed by her brother, artist/designer/snowboarder Trouble Andrew. Maggie makes music with teeth. Without sounding like she's trying too hard, each song combines an unexpected, sometimes confrontational assortment of words, melodies, and arrangements. For a lot of new artists, trying too much all at once can be a distraction, but Maggie always keeps things just simple enough to make sense. Every song is to the point, even if that point is sharp.
"My music reflects emotions and experiences," Maggie says. "I want my listeners to be able to connect and find something they can relate to, or something that can make them feel, whether it's in a melody, a lyric or even just a word. Making music is so amazing to me because you can do or say anything you want, there are no guidelines or rules when it comes to creating, you just go in and make shit that you like. I think that's a huge part of what I'm doing. On my EP I have coming this fall, every single song is a trip, a different story, nothing is restricted and nothing is off limits."
Her second single "Fucked Screwed" just came out, but the first song "Sleep 4Ever" is the one that got us hooked. Listen below and look out for the EP this fall.
Q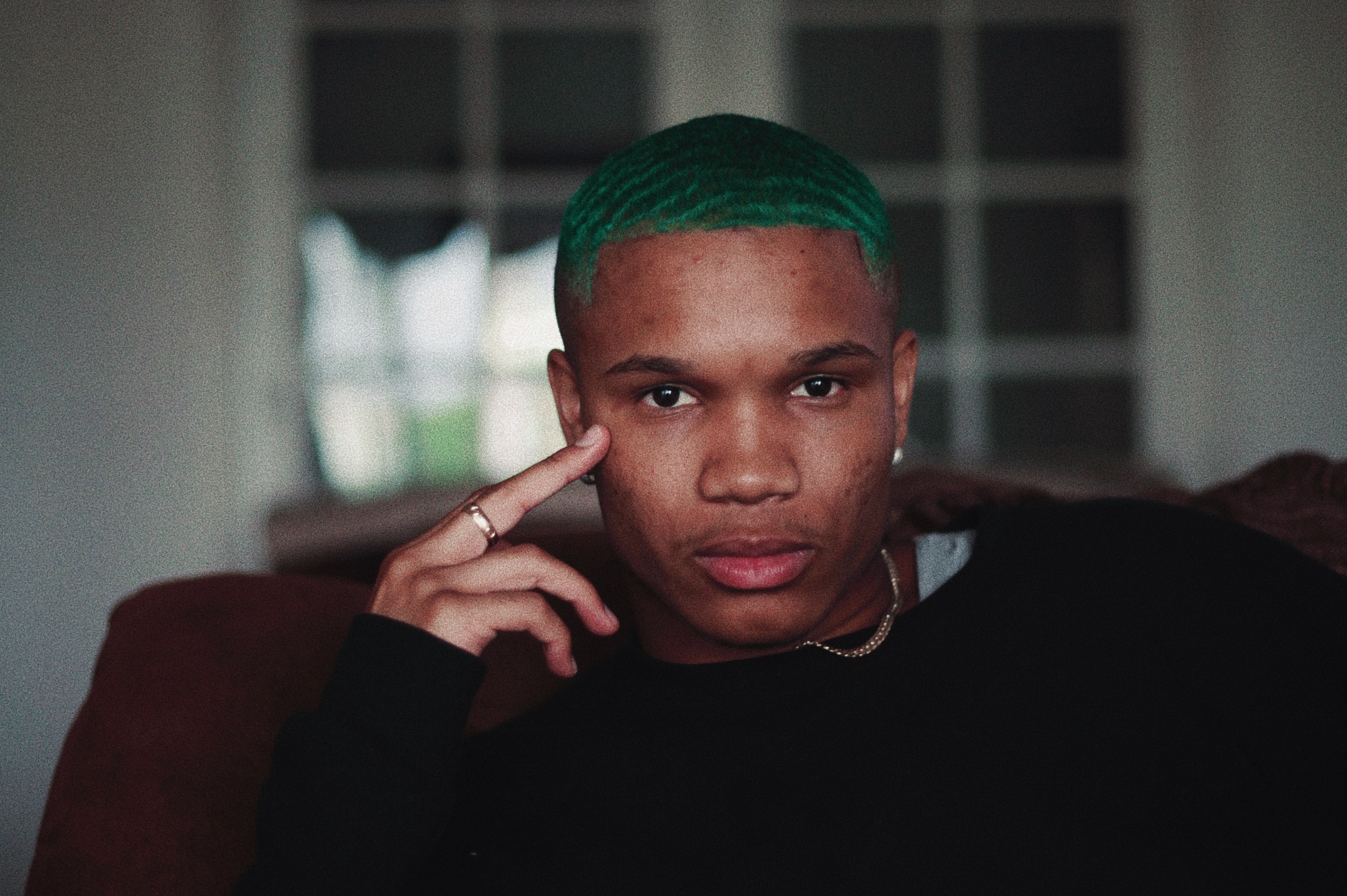 Q is a South Florida artist with a highly unsearchable name but very impressive music. The singer, songwriter, and mutli-instrumentalist kept a DIY spirit in creating Forest Green, a self-produced debut project that he's calling a "seven-track arrangement," but the scope of his ambition is clear throughout. 
Rooted in R&B, Forest Green has moments of raw soul, acoustic pop, and more, and introduces us to an exciting new artist with a lot of potential. Of the project's title, he tells us, "​Honestly, it's my favorite color. I had some music I really wanted to put out, and it all just came together. Naming it Forest Green​ was my way of introducing new and old fans to who Q is artistically. Also, believe it or not, Q is my actual birth-given name..."
meltycanon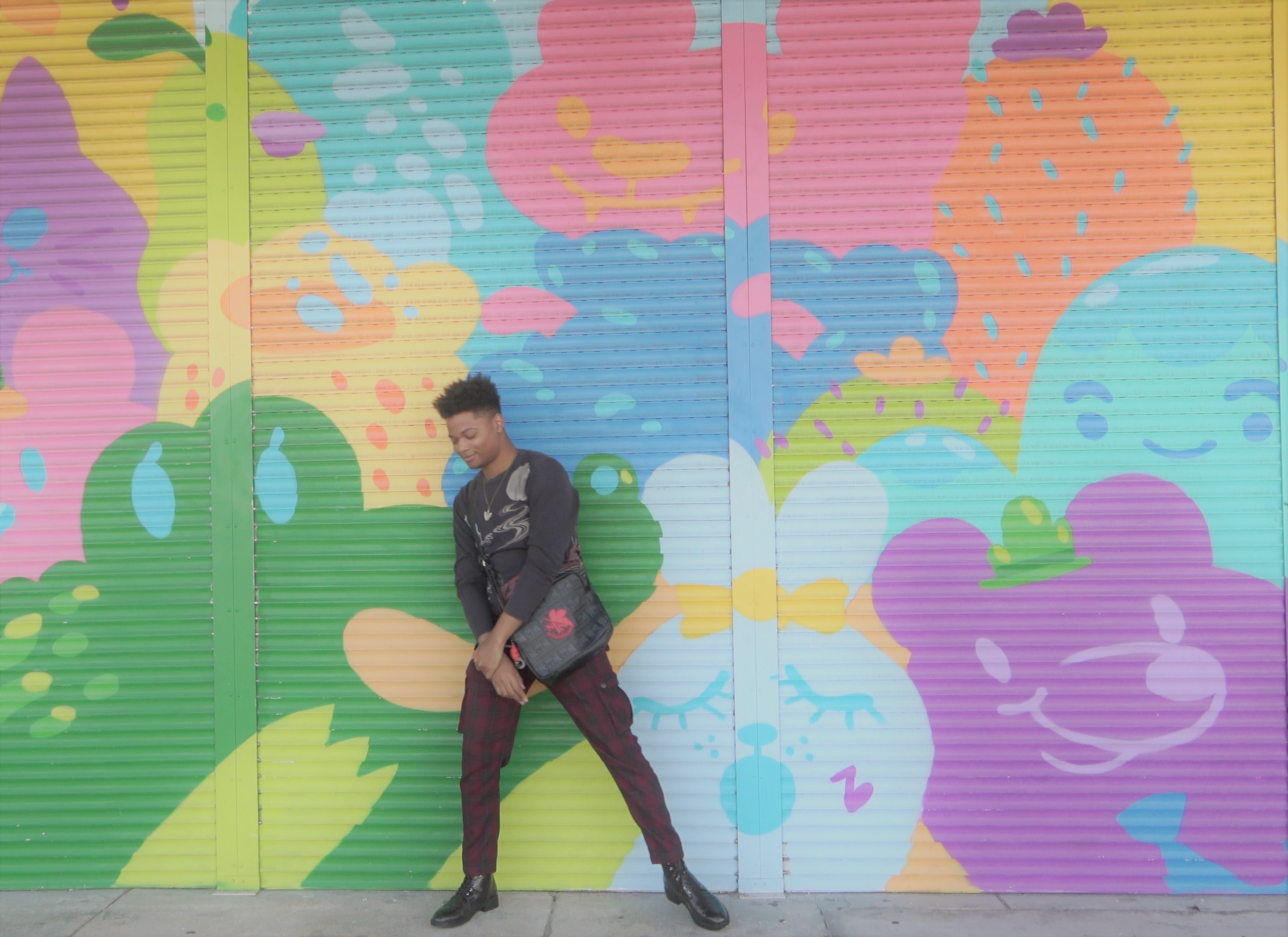 Throughout the past couple of years, meltycanon has built a name for himself as one of the most idiosyncratic producers around. He's worked extensively with Father, often on some of his best material, but as a solo artist he's only just starting to find his voice. Released in May, Love Deluxe is meltycanon's most cohesive release to date. Combining his signature twinkly production flourishes with more indie rock-inclined songwriting, the project is proof that he's just as adept front-and-center as he is behind-the-scenes.
Equal parts JRPG exploration music as it is hip-hop and rock, Love Deluxe transcends traditional genre labels. It's both cute and intimate, painting a vivid world constructed in pastel colors. His growth has been fascinating to watch up until this point, and fans of his distinctive approach certainly have more to look forward to in the future. He's teased that he's been working on a collaborative release with Father and judging from their previous output together, something special is on the way.