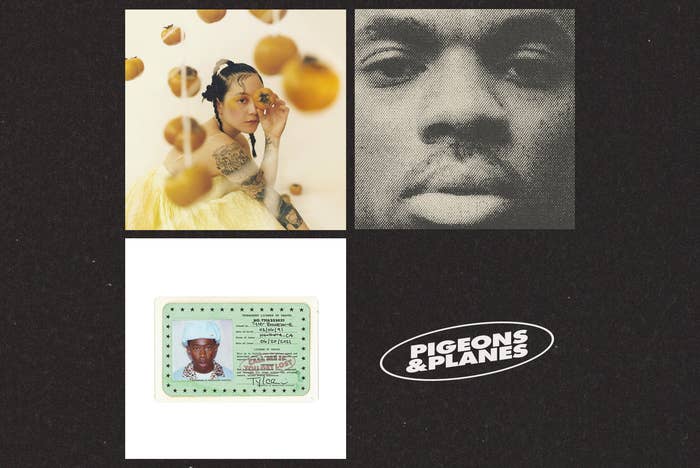 Every month, we try to keep up the daily onslaught of new music, and every month we highlight the best new artists. But what about the albums? In today's non-stop streaming economy, singles and playlists are more popular than ever, and the traditional full-length project has become less of a priority.
To most music fans, albums still matter, and a good album is an opportunity for an artist to present depth and versatility. Since we're usually focused on sharing all our favorite new singles, we realize that we don't talk about albums enough, so we're starting a new feature.
Each month, we'll ask some Pigeons & Planes contributors and friends of the brand to share which albums they're currently listening to and what they like about them. Here is the latest installation of The Rotation.
Vince Staples - 'Vince Staples'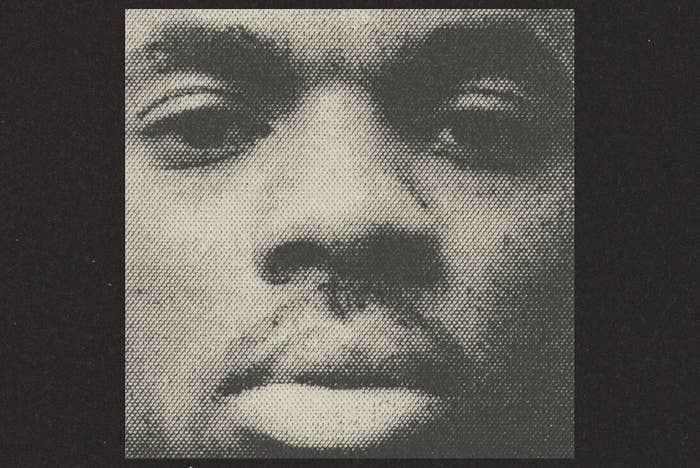 Favorite songs: "ARE YOU WITH THAT?," "SUNDOWN TOWN," "THE SHINING"
Too often, when we're listening to new album releases—and by we, I mean all of us consuming music in 2021—we're focusing on the singles. We'll playlist those immediate songs that grab us after one listen, skim over the rest a few times, and celebrate the hits. So many artists, both new ones and established ones, are banking on those hits, and one big song can pay off more than a whole career's worth of consistency.
On Vince Staples' new self-titled album, he bucks the status quo. Over 10 songs and a concise 22 minutes of music, Vince keeps things on an even keel over decidedly tranquil Kenny Beats production. There are spikes and dips, some extra bass on certain tracks or sticky melodies on others, but for the most part, the energy is calm, introspective, and steady-handed. 
Throughout the album, Vince is wise beyond his years, skillful with his word selection, and disarmingly genuine. These qualities have made Vince Staples a compelling artist and storyteller for years, but with the subdued production leaving so much room for Vince's vocals to play the lead, it's on display more prominently than ever before.—Jacob Moore
Japanese Breakfast - 'Jubilee'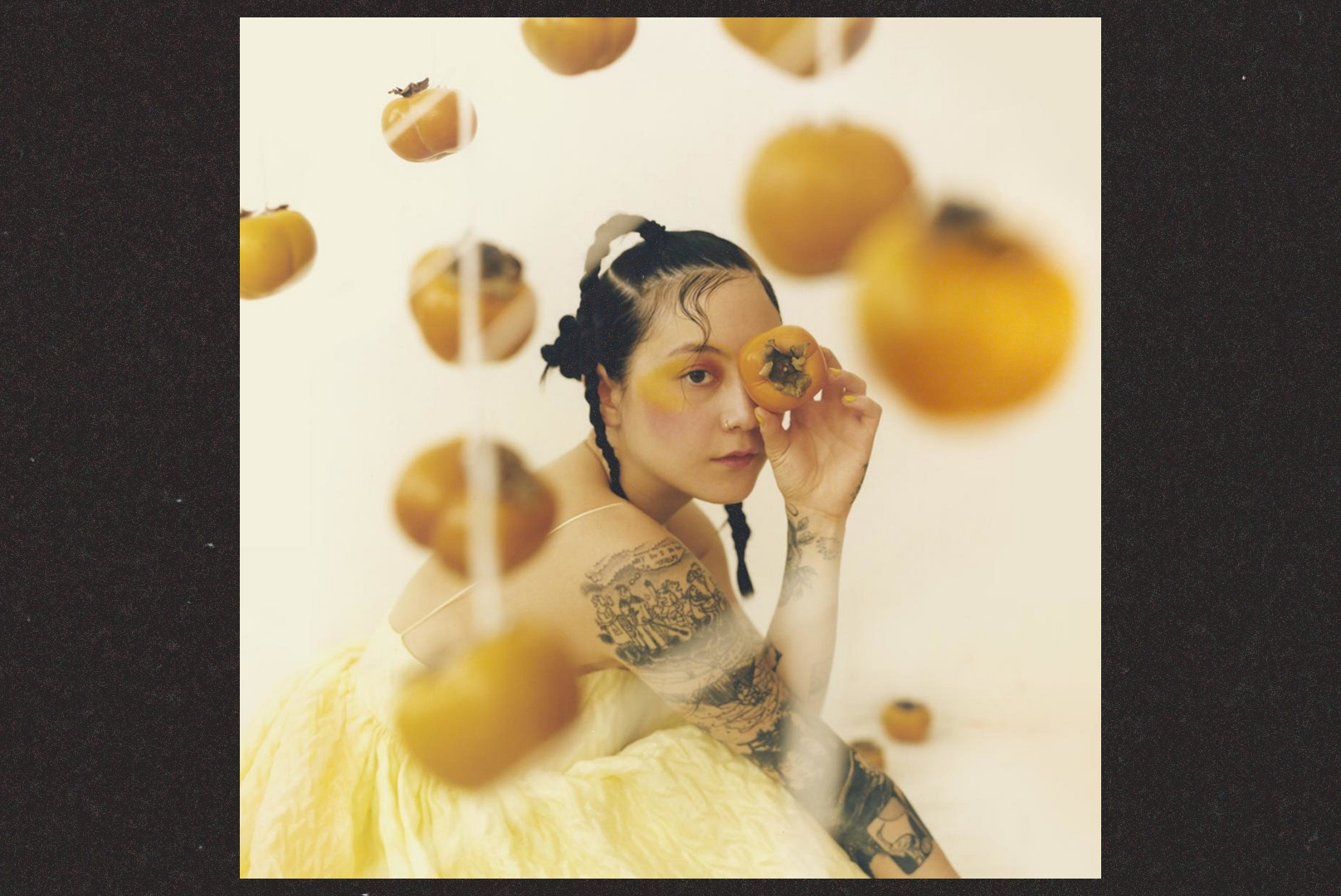 Favorite songs: "Savage Good Boy," "Paprika," "Be Sweet"
There are two types of people in this world: those who call themselves polymaths and those who think the former are just showing off. I normally fall into the latter category, but in the case of Japanese Breakfast's Michelle Zauner, it's not an exaggeration. The singer-guitarist-author-director-soundtrack composer has checked off an impressive slate of milestones in the first few months of 2021, and the year's only half over. Not long after the April release of her book Crying in H Mart, Japanese Breakfast returned with Jubilee, the follow-up to 2017's Soft Sounds from Another Planet.
The album opens with "Paprika," a note-to-self in which Zauner asks herself, "How's it feel to be at the center of magic / To linger in tones and words?" It's an appropriate nod to the top-of-the-world feeling one gets when they've just dropped their third album and a New York Times bestselling memoir. The highlight of the album is the Alex G-produced "Savage Good Boy." Rattling with a brisk backbeat and scathing digs at old rich guys with trophy wives, it doesn't take long after the deep piano chord drops in the first verse for the song to take hold.
Jubilee, although vibrant and joyful, can't help but skew melancholy at certain points, especially towards the end of the album. On "Tactics," Zauner sings, "So I had to / Move a great distance from you / Cross a sea, keep you from me." Album closer "Posing for Cars (not to be mistaken for Track 5 "Posing in Bondage") echoes this feeling with, "Don't make me beg you just because you can / I'm just a woman with a loneliness / I'm just a woman with needs." Some of the best moments on the album come from these glimmers of vulnerability, shedding light on the cracks in the foundation of the bravado that is heard on "Paprika".—Maddy Quach
Snoh Aalegra - 'Temporary Highs In The Violet Skies'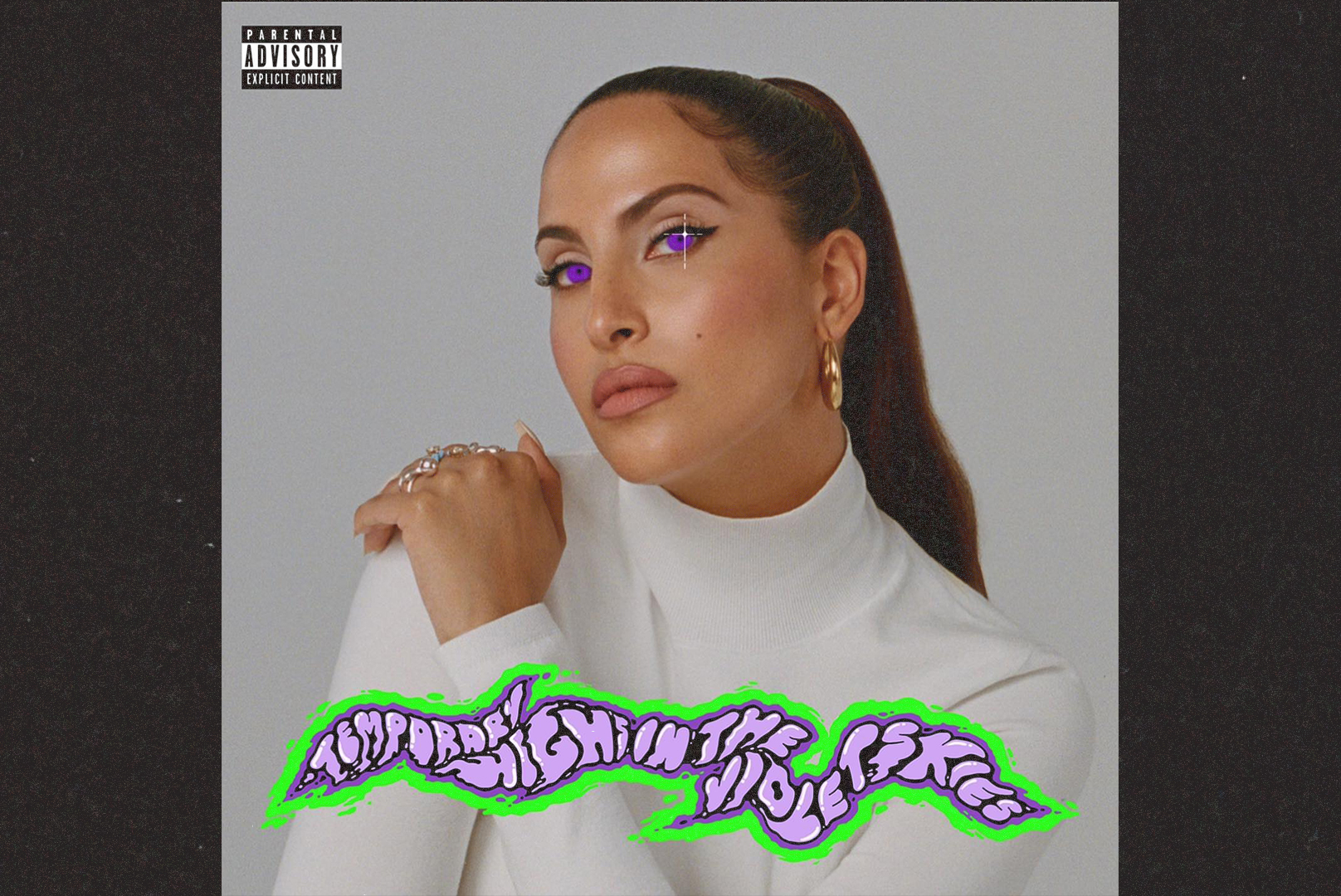 Favorite songs: "On My Mind," "Neon Peach," "Indecisive" 
In a contradiction that definitely reaches some sort of poetic level, our first summer back to any semblance of normalcy has been kicked off with a Snoh storm. Falling from the sky two summers after her mesmerizing -Ugh, Those Feels Again, Snoh Aalegra's third studio album Temporary Highs In The Violet Skies feels very little like its predecessors, in the best of ways. I mean, after ~some guy~ on Twitter complained about it not being an obvious follow-up to her Feels sister records (that he so desperately hoped for again), Snoh herself made one thing abundantly clear: "All my personal choices," she responded. "Not tryna make the same album twice."
Yes, I'm still convinced she's a secret member of the Jackson family dynasty and hasn't told anybody, but everything else about Temporary Highs is refreshingly abstract coming from Snoh. The record is again backed by legendary beatsmith No I.D., but manages to let the Swedish superstar shine over wacky Tyler, The Creator beats (not once, but twice!), glide on top of Neptunes production on "In Your Eyes" with harmonies that solidify her as a student of '70s Stevie, and churn out starry lullabies on title track "Violet Skies" and beyond.
Plus we get more James Fauntelroy inclusion on "On My Mind," with some backing vocals by the always fabulous Leon Thomas, reminding us that if Snoh continues to ignore what kind of album anyone expects from her and surrounds herself with some of the flyest musicians in R&B, these highs will be anything but temporary. Now, if you'll excuse me, I need to run "Neon Peach" back for the 40th time in a row today.—Brenton Blanchet
Tyler, The Creator - 'CALL ME IF YOU GET LOST'
Favorite songs: "WUSYANAME", "CORSO," "SWEET / I THOUGHT YOU WANTED TO DANCE"
Who is world building like Tyler, The Creator right now? The rollout for CALL ME IF YOU GET LOST was pitch perfect, starting with a mysterious billboard and phone number in June and running through the beautiful short videos and Tyler Baudelaire character that was created for this album.
On 2019's exceptional IGOR, Tyler, The Creator created a sonically cohesive album, packed with singing, synths, and the story of a breakup. This time around, it's the ideal of a mid-2000s mixtape that ties everything together. We have DJ Drama in peak Gangsta Grillz mode yelling outrageous non sequiturs, a stunning array of featured artists from across genres, and songs that vary in length from two minutes to nearly 10 while twisting and turning through different approaches to rap, with jazz, synth-pop, and more thrown in for good measure.
Best of all, it sounds like Tyler is having fun. For every detailed confession of a lover's tryst or heartfelt monologue, there are many more memorable boasts about international travel, Rolls Royces, luxurious properties, and more Rolls Royces. CALL ME IF YOU GET LOST is still sinking in, but right now it feels like one of the year's premier releases, and a new peak in Tyler's discography.—Alex Gardner
Fousheé - 'time machine'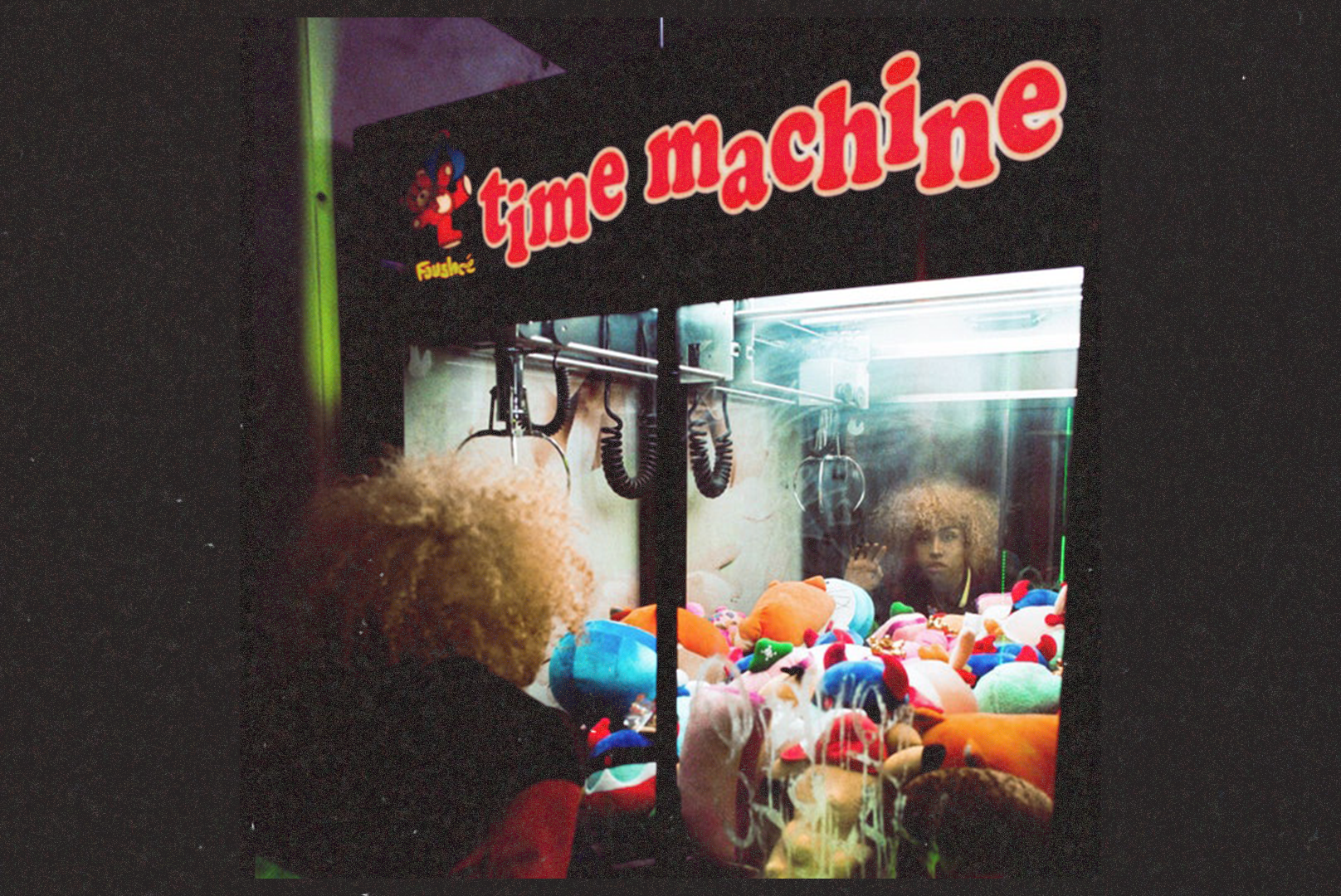 Favorite songs: "deep end," "my slime," "candy grapes"
In 2019, Fousheé uploaded a set of vocals to Splice as part of a royalty-free sample pack. As fate would have it, one specific vocal cut landed in Brooklyn artist Sleepy Hallow's "Deep End Freestyle." The song was catapulted into TikTok virality, and while listeners all over the world heard Fousheé voice, the vocals were part of a sample—no one knew it was her. 
In the months following, Fousheé tied the haunting vocal sample to her name with the release of "deep end" as an official solo single. To date, the song has amassed over 178 million Spotify Streams, not to mention over 3 million user-created videos on TikTok. Landing a viral hit off of a royalty-free vocal pack might have been an unorthodox introduction to the world, but viral stories are taking on new forms by the day. Not surprisingly, some subjects of these moments stick around but most don't. Songs surpass artist projects, and the viral well is one that runs dry quickly. 
Fousheé's debut album, time machine, is her chance to surpass this viral moment and stick around. 9 tracks and just under 30 minutes in length, it's a brief but deeply thoughtful project that pulls from several areas of influence, from a Depeche Mode cover ("enjoy the silence") to a Carole King hook ("2 L8") and a Lil Yachty feature. Songs like "my slime" demonstrate the New Jersey talent's silky smooth, heartrending songwriting abilities in a refreshing way (complete with some of my favorite visuals in recent memory), while "2 L8" is one of several impassioned vocal displays on the project, capitalizing on a smooth bed of production.
My personal favorite on time machine, however, is the Steve Lacy-assisted "candy grapes," which in many ways, acts as a mission statement for the album. Here's a singer who blew up from a vocal sample on TikTok—a platform that has grown largely because it caters to the decreasing attention span of younger audiences. Now that she's had the viral moment, it's time for her sink-or-swim moment: a debut album. And what does she do? She doesn't make 90-second songs primed for TikTok virality. Instead, she puts her heart into a deeply emotive debut album, capped off with a 7-and-a-half minute epic of high-flying vocal runs and beautifully chaotic guitar solos, without a care in the world. Steve Lacy even stops halfway through the song to correct a melody and then starts back up, because the rules don't matter. 
TikTok helped Fousheé get her foot in the door. Now, she's sustaining the moment on her own terms, because playing by the rules and catering to viral dreams is a losing game. Fousheé is here to stay, and time machine, concluding with a seven-and-a-half minute closing track, is a declaration of such. In the words of "candy grapes," "I'm gonna let my hair down / I'm gonna break things in here."—Seamus Fay
Deem Spencer - 'Deem's Tape'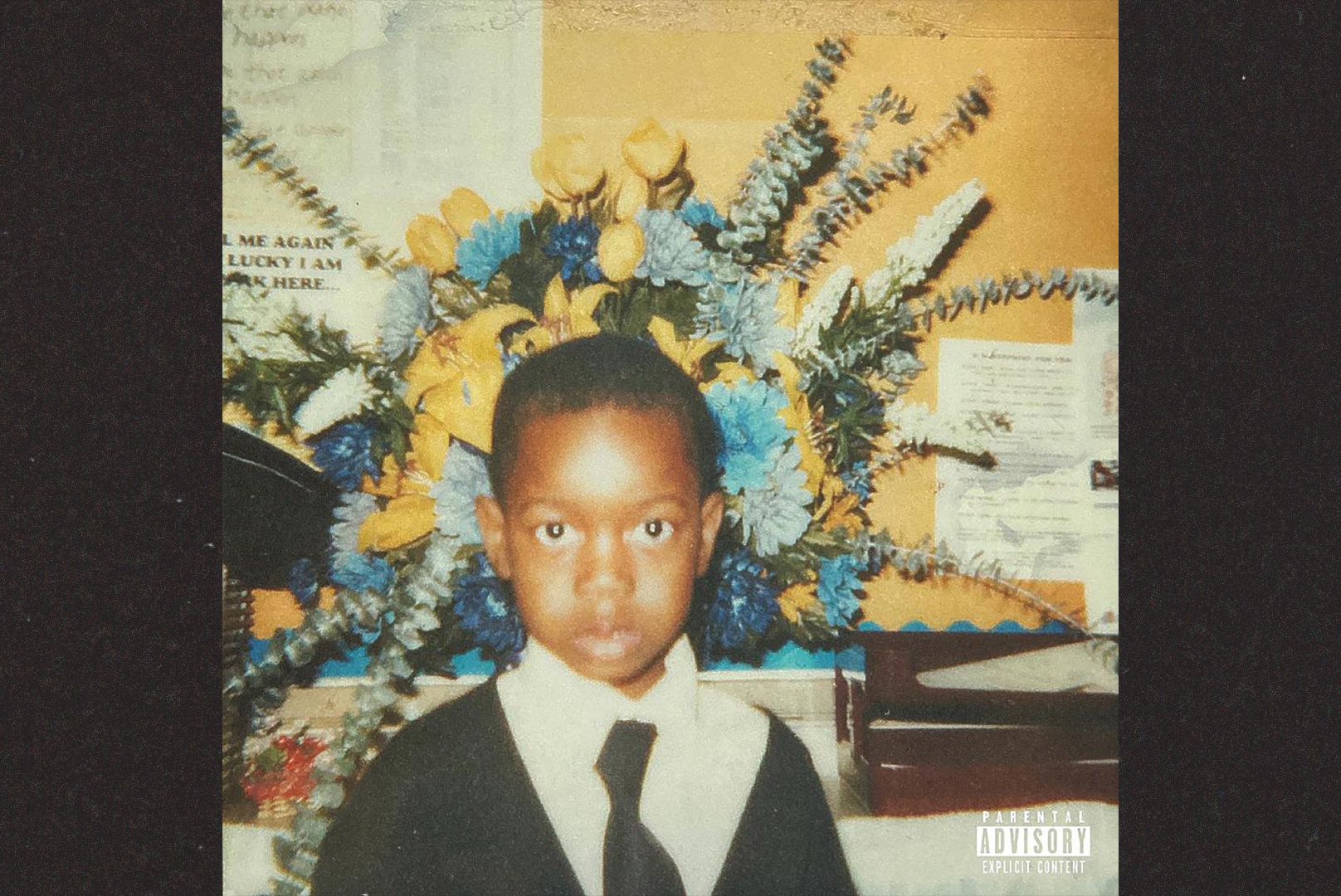 Favorite songs: "Prayed for Me," "New Light," "Nothing Night"
I want a polished Deem Spencer album. Or at least, I always think I do. Every time he announces a project, I think this is going to be the one. The one where he gets songs mixed and mastered so whenever he says a word that ends with an "S" it doesn't hiss. The one where his shaky singing voice becomes a charming accent piece instead of the couch in the middle of the room. The one where his melodies sit upright instead of hunched over like a wilting flower. 
I've believed in and adored Deem Spencer's music ever since I heard "soap" in 2017, but I always imagined that his early cuts were the rough draft version of Deem Spencer, and I keep waiting for the edits. Every time I listen to a new Deem Spencer project, I am a little disappointed at first. That was the case with his latest 10-song project, Deem's Tape.
But, without fail, Deem's songs find a way in. And without fail, I always end up getting very attached to these songs exactly as they are. Despite the hiss of the fuzzy recording or the uneasiness of his fragile melodies, Deem Spencer's songs eventually take on gravity. He's got a deadpan, off-kilter, poetic touch and he's able to routinely invoke a melancholy state that eventually becomes comforting if not always immediately pleasant. Once I hear songs like "Prayed For Me," "New Light," or "Nothing Night" for what they are, I stop imagining them any other way. Maybe I don't want a polished Deem Spencer album.—Jacob Moore
IDK - 'USEE4YOURSELF'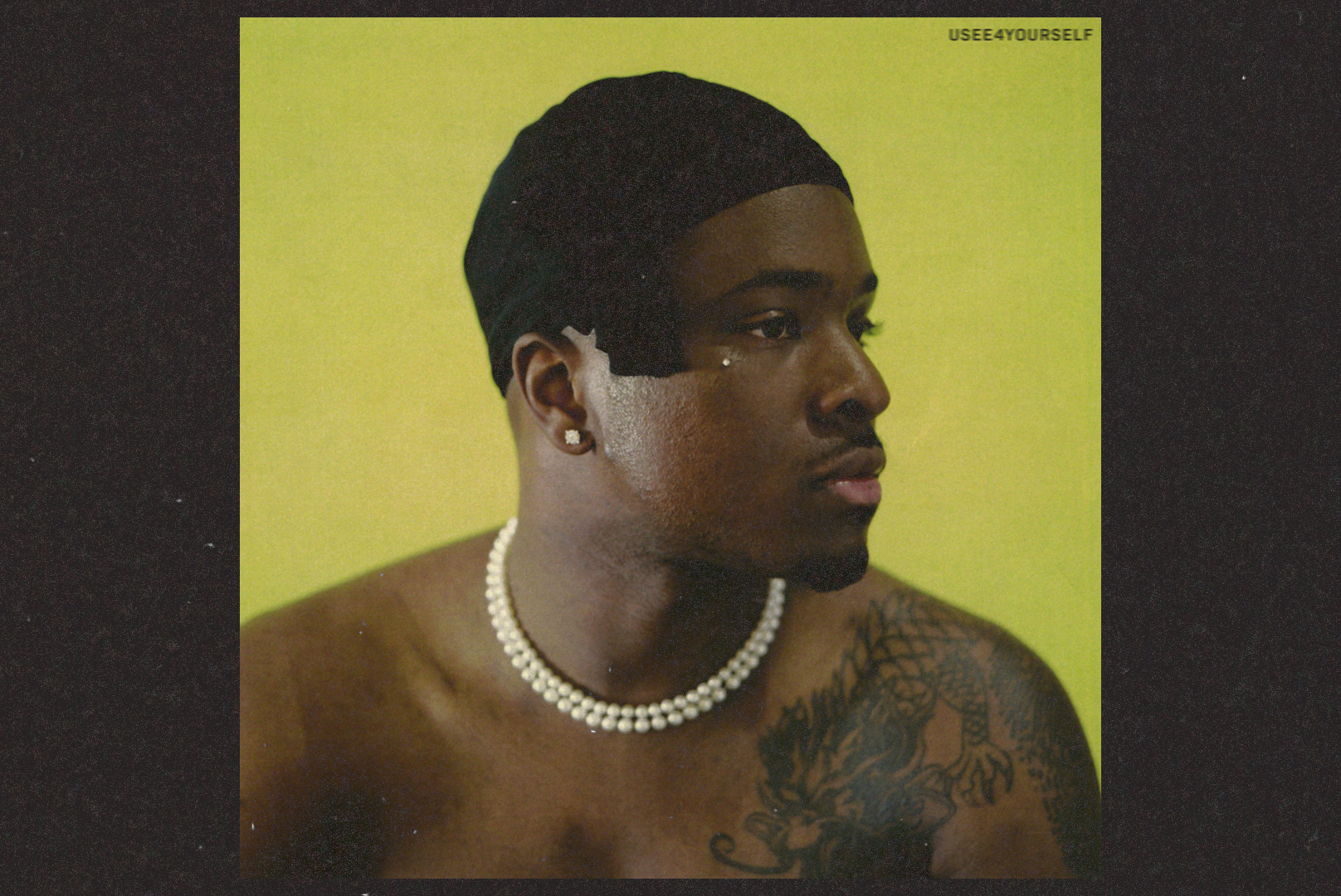 Favorite songs: "Red," "PradadaBang," "Cry In Church," "Santa Monica Blvd"
IDK sounds more confident than ever on USEE4YOURSELF, and rightly so. He's proved his consistency over what is now approaching a decade of releases, initially as rising DMV talent Jay IDK and now as a certified creative force on a run of ambitious projects. 
2019's ISHEREAL was part-concept album about the existence of God, packed with storytelling and slick rapping, and since then IDK has been everywhere. From magazine covers, to billboards, to Harvard (where he's teaching a crash course on music business), IDK makes it clear that he can reach people across mediums.
"I needed to make this album to become a better person," the 29-year-old artist says of his new album USEE4YOURSELF, and he doesn't hold back when it comes to self-reflection as he examines his flaws as much as he celebrates his victories. Musically, IDK comes from the Kanye West school of eclecticism, producing across the album as well as rapping and singing, and tapping in artists from across eras and genres. Young Thug, Offset, Slick Rick, MF DOOM, Jay Electronica, Westside Gunn, Lucky Daye, Rico Nasty, and more all feature in service of IDK's vision. This is his moment to shine, and he's building an undeniable catalog of work right now.—Alex Gardner
Faye Webster - 'I Know I'm Funny haha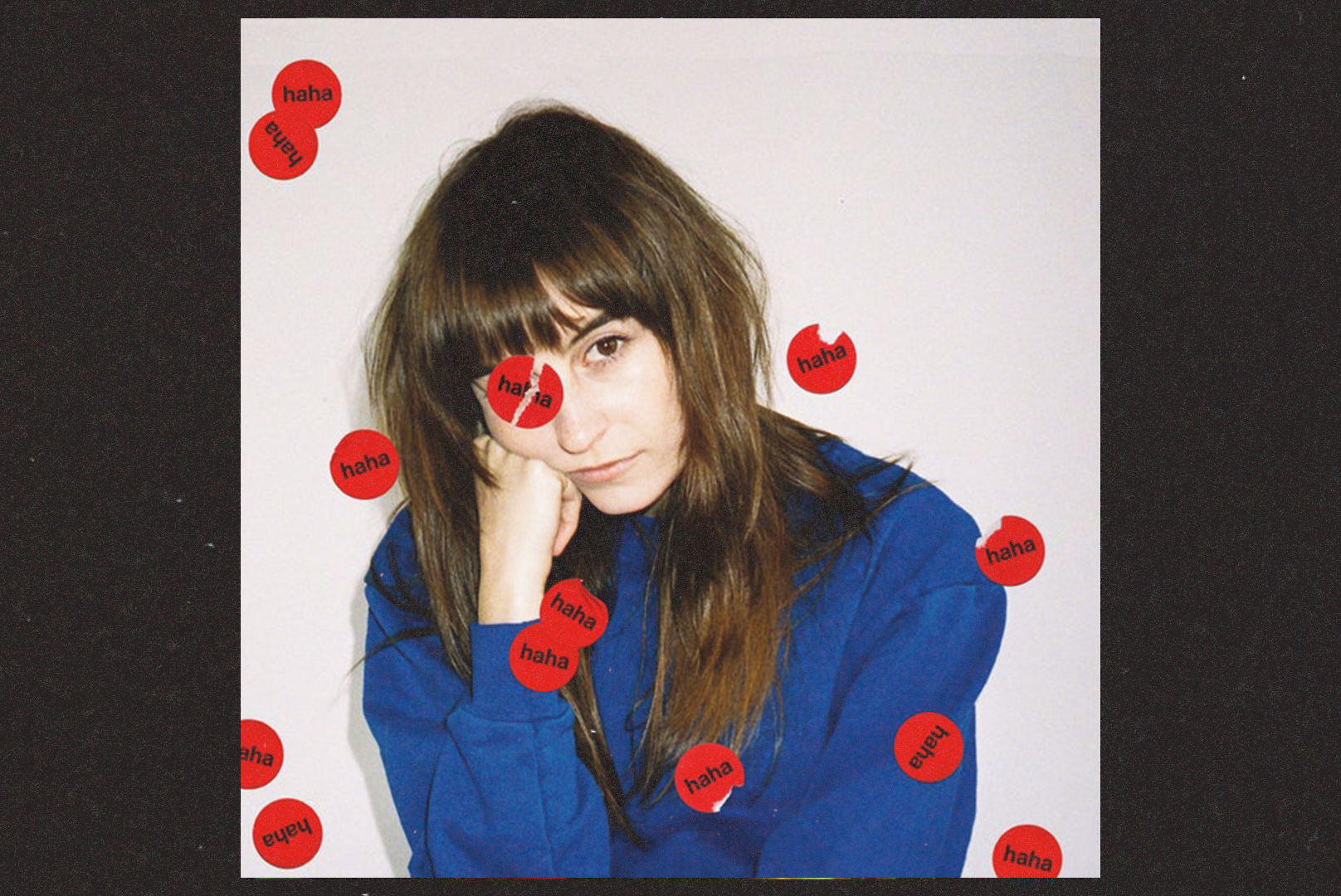 Favorite songs: "I Know I'm Funny haha," "A Dream With a Baseball Player," "Both All The Time"
Faye Webster released her Atlanta Millionaire's Club album in 2019, and her new album feels like a fuller continuation of this world. The Atlanta native's fourth record, I Know I'm Funny haha, meditates on the heaviness of solitude, meandering through wry jokes and everyday observations. Webster's in no rush. Instead, she savours each emotion, letting them bleed together and take on new forms. 
Brought to life by the band behind her, pedal steel, played by Matt "Pistol" Stoessel, recurs throughout the album, weaving together country influences with indie-pop and alt-folk stylings. On I Know I'm Funny haha, Webster puts into words the emotions that so many of us feel but rarely discuss openly. Although her experiences are often personal, such as the depiction of an awkward family dinner in the titular track, or "A Dream with a Baseball Player", which details an old crush she had on Atlanta Braves outfielder Ronald Acuña Jr, Webster resonates through the vulnerability of her insights. "There's a difference between lonely and lonesome / But I'm both all the time," she reflects on "Both All The Time," whilst "Kind of" finds her navigating the complexities of her own feelings—"'Cause I've always been the type to see all the bad before all the good things"—over bossa nova instrumentals.
With lighthearted commentary scattered throughout ("I made her laugh one time at dinner / She said I'm funny and then I thanked her / But I know I'm funny haha"), the album feels more comforting than it does melancholic. Whilst the songs aren't necessarily happier than in her previous releases, they do feel brighter, more confident, more assured, and find Webster coming into her own.—Rani Boyer