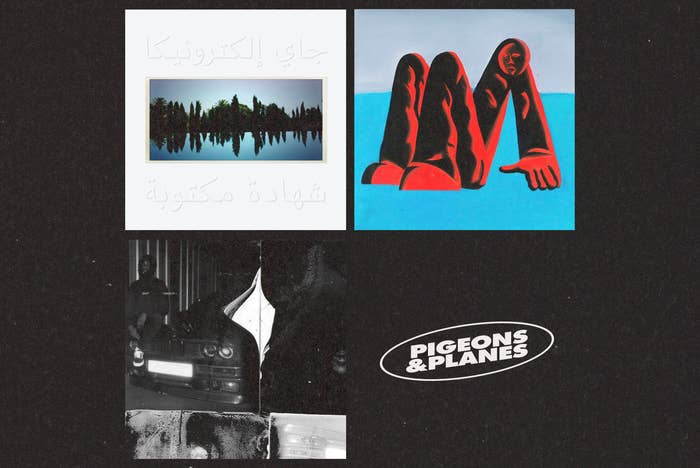 Every month, we try to keep up the daily onslaught of new music, and every month we highlight the best new artists. But what about the albums? In today's non-stop streaming economy, singles and playlists are more popular than ever, and the traditional full-length project has become less of a priority.
To most music fans, albums still matter, and a good album is an opportunity for an artist to present depth and versatility. Since we're usually focused on sharing all our favorite new singles, we realize that we don't talk about albums enough, so we started a new feature.
Each month, we'll ask some Pigeons & Planes contributors and friends of the brand to share which albums they're currently listening to and what they like about them. Here is the latest installment of The Rotation.
Jay Electronica - 'A Written Testimony'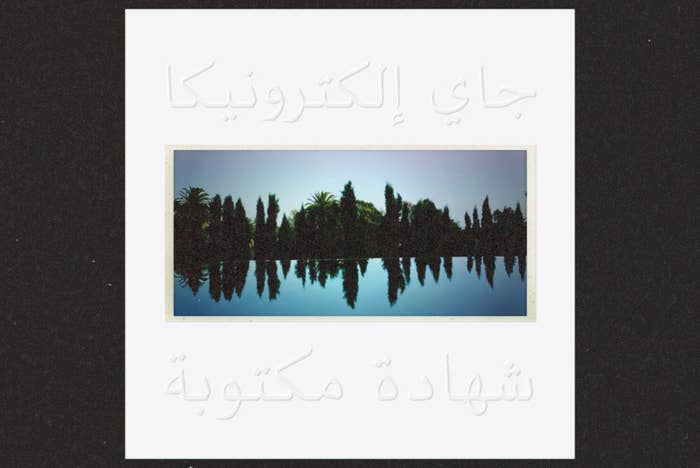 Favorite songs: "A.P.I.D.T.A.," "Ghost of Soulja Slim," "Shiny Suit Theory"
I've been waiting over 10 years for this. Instead of feeling like a celebration, Jay Electronica's long, long-awaited debut album A Written Testimony is a bittersweet affair. Given the circumstances—a pandemic, isolation, political and economic uncertainty—this album hits differently. Jay Electronica's philosophical raps are heavy, and there's an added weight given the myth-like status of this project. According to Jay Elec, the album was made mostly over 40 days and nights starting in December of 2019, and it's at once thoughtful and deliberate but also free-flowing and rough around the edges.
There's a current wave of rappers like MAVI and Earl Sweatshirt providing a balance to the way modern hip-hop moves, and while A Written Testimony is an anomaly in many ways, it makes sense in 2020. Even with all the big-name contributors, including JAY-Z who appears all over the 39 minutes of music, the project abandons all notions of what a top tier rapper's album sounds like. Jay Electronica sounds most comfortable over fluid, meandering production, whether it's discombobulated samples or live instrumentation, and this whole project feels like very deliberate artistic statement rather than an attempt at a commercial product. When the music is this good and the times are this hard, hopefully it can be both.—Jacob Moore
King Krule - 'Man Alive!'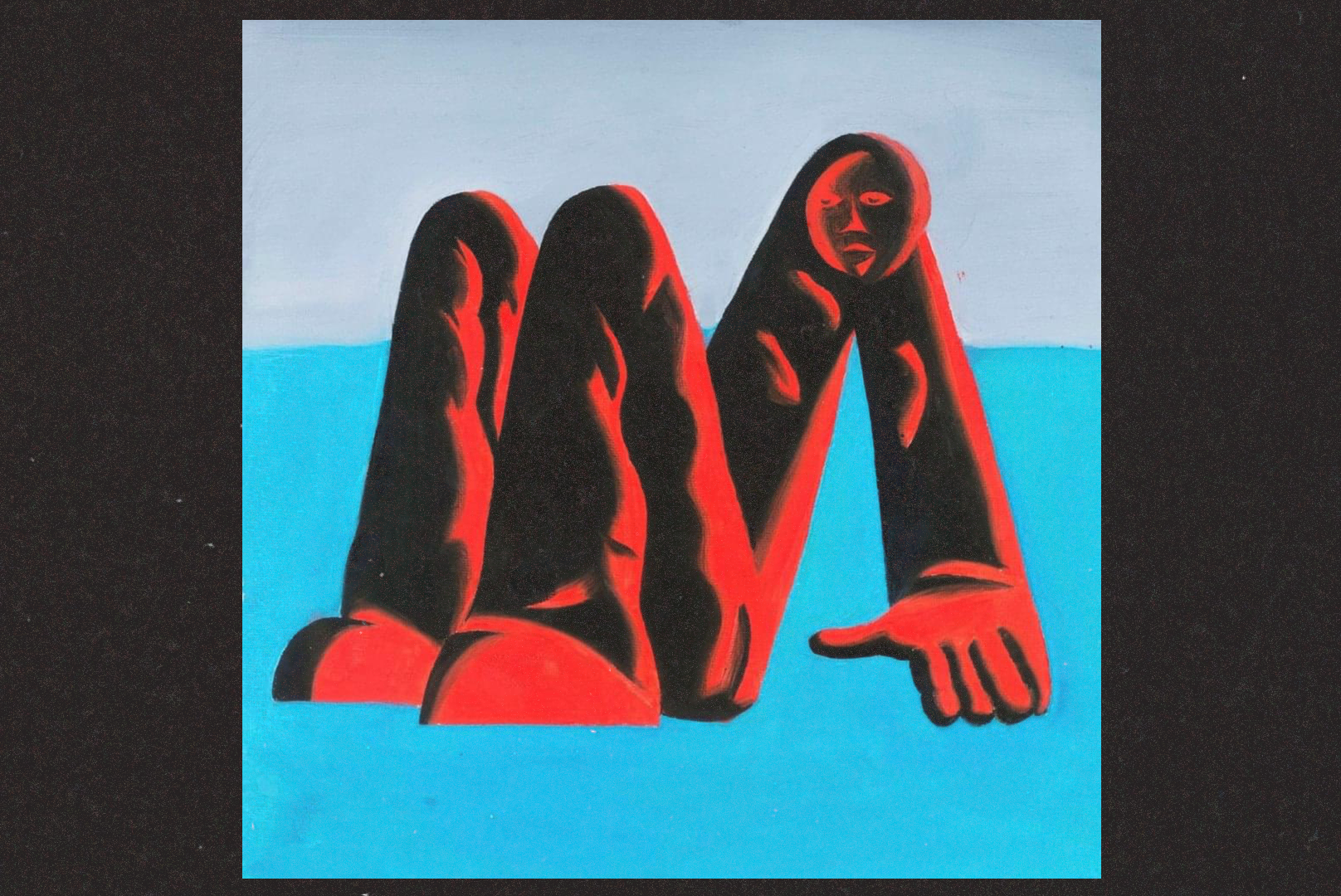 Favorite songs: "Stoned Again," "Comet Face," "Underclass"
Archy Marshall became a father for the first time and then released some of the most raw, acerbic music of his life. At least that's what it felt like on first listen of the new King Krule album Man Alive!, which (after the sax-filled opener "Cellular") chugs ahead with the menacing three punch combo of "Supermarché," "Comet Face," and "Stoned Again." In fact, although the album starts with a snarl it quickly slows to a dim-lit journey through lo-fi soundscapes and an overall mood of reflection.
"I've been put off by the intention of speaking about what's going on in society as a black-and-white thing, or trying to get to the bottom of why we're in this position," Marshall explains of his approach to writing this time around. "So the album is mostly made up of snapshots and observations." As personal as it may be, the album feels universal and perfect for the confusing, tumultuous times we live in. It's been ten years since Marshall first started gaining attention for his music, and seve years since his breakout debut album 6 Feet Beneath The Moon, and his music is more vital than ever.—Alex Gardner
$NOT - '- TRAGEDY +'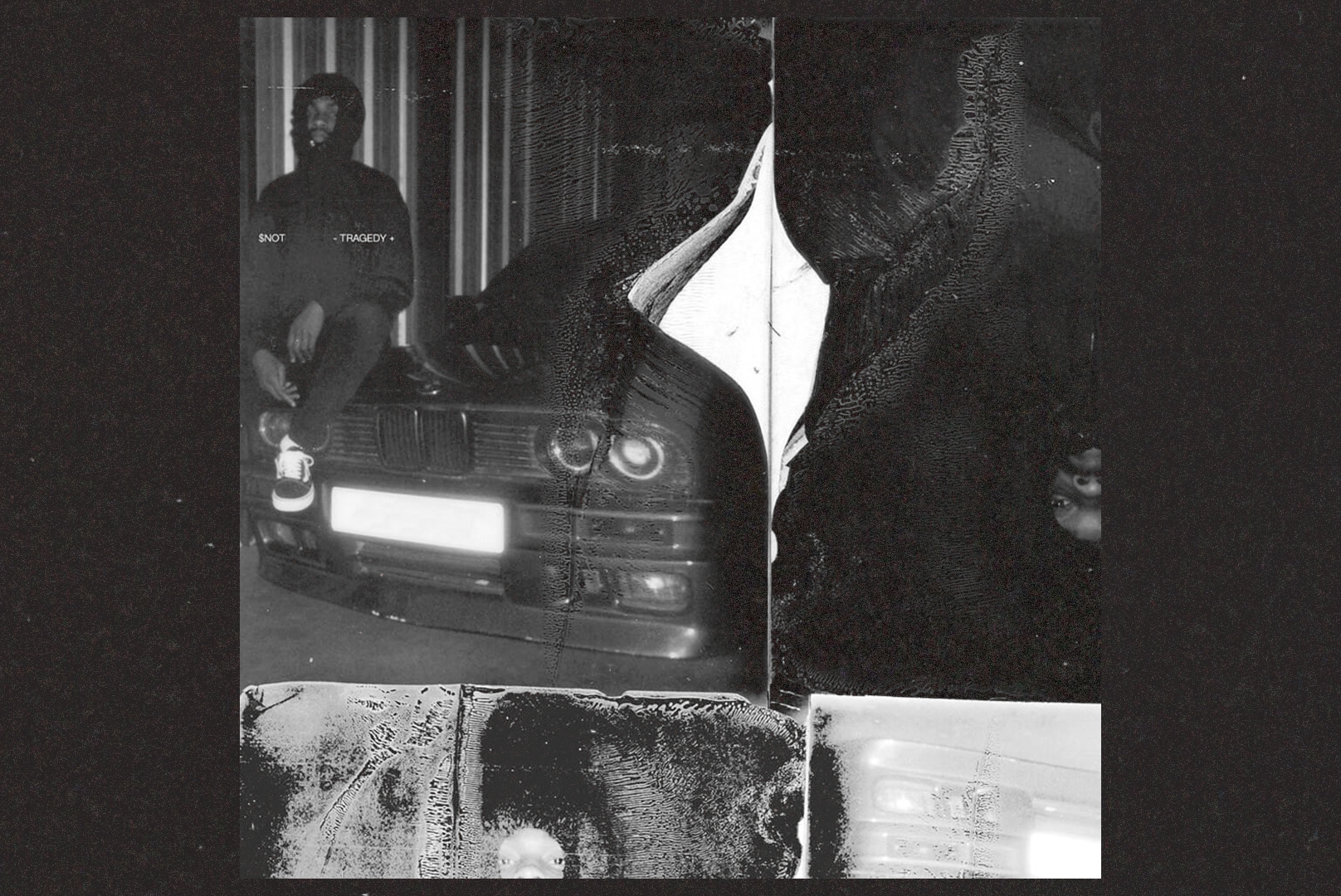 Favorite songs: "Moon & Stars," "ROADRUNNER +," "YOU KNOW (INTRO)"
When we first interviewed $NOT in 2019, it was clear that the Florida rapper was like his peers in some ways (see: his reckless abandon on social media and focus on energy over lyricism), but his output stands out dramatically. He'd already established his ear for unique production, and - TRAGEDY + amplifies that strength consistently over 12 concise songs that clock in at under 30 minutes.
When $NOT talks about his own music, it seems like his focus is one-dimensional: "It just needs to sound good, like, fuck my lyrics, you feel me? People just like the beat, that's what I think." Sure, this isn't Jay Electronica, but throughout the project, $NOT's approach is more sophisticated than his explanation suggests—he's rapping over beats that sound like nothing else out there, his songwriting is multifaceted, and every now and then he opens up just enough to make me think that he does care about lyrics, maybe just a little. Whatever the case, it's an excellent debut and $NOT is taking the underground ethos to new levels.—Jacob Moore
Soccer Mommy - 'color theory'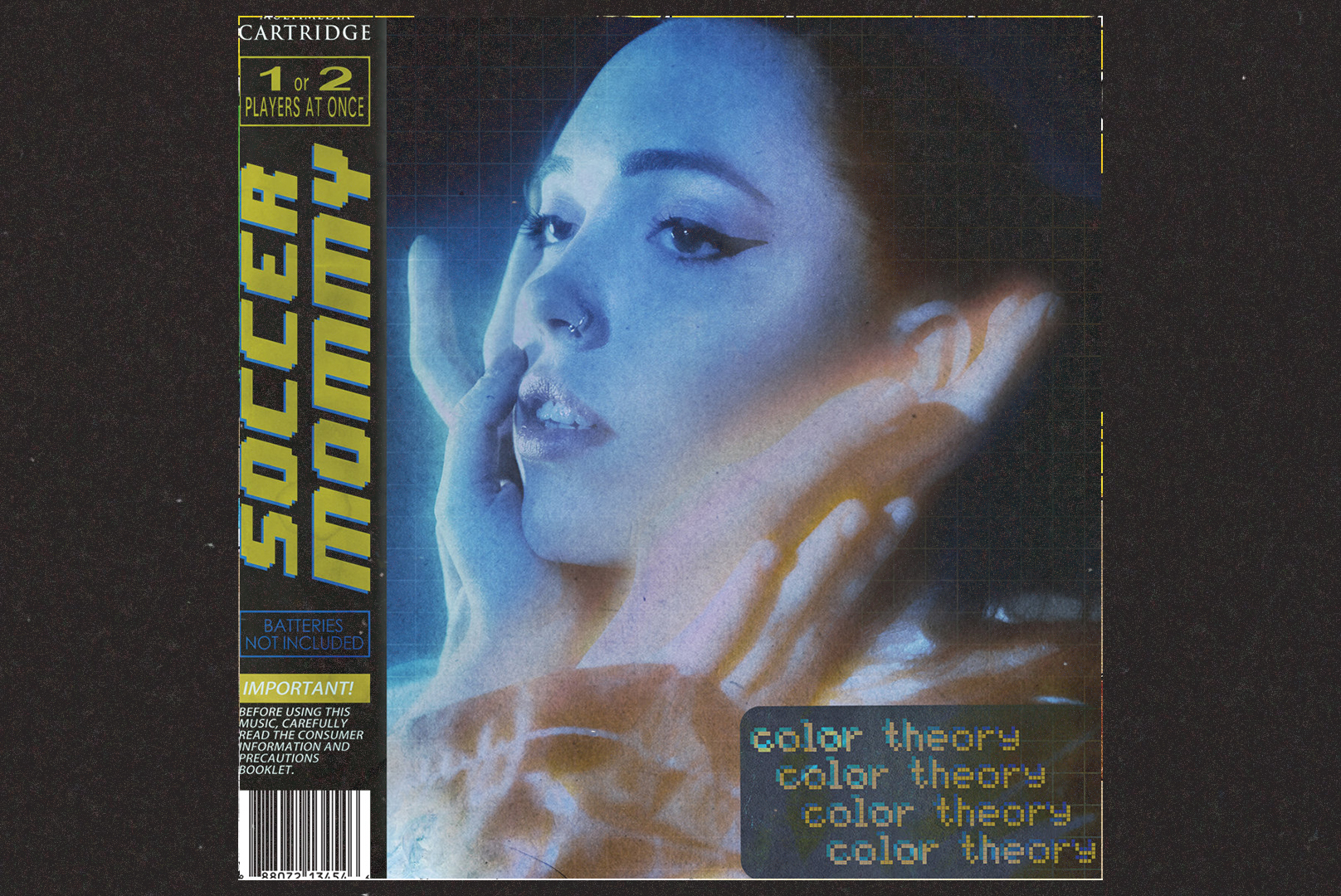 Favorite songs: "bloodstream," "crawling in my skin," "yellow is the color of her eyes"
If there was ever an album to capture the feeling of a sinking ship, of a world on fire, color theory—the latest from Sophie Allison a.k.a. Soccer Mommy—would probably be it. Of course, her album isn't about a pandemic; color theory deals with depression, mental and physical sickness, and loss. In comparison to Allison's acclaimed debut Clean, the new album takes a darker turn, both lyrically and sonically.  
Songs like "bloodstream" and "crawling in my skin" in particular feel like a knowing wink. The songs' dreamy arrangements are paired with lyrics like, "Why am I so blue / Someone's talking in my forehead / That says I'll never be like you," and, "Sedate me all the time / Don't leave me with my mind." It's quickly clear that the vulnerable lyrics are about Sophie Allison's very personal experiences. The lengthiest track on Color Theory—the seven-minute long "yellow is the color of her eyes"—is a gorgeous, twinkling highlight that belies its heart-wrenching lyrics, in which Allison grapples with her mother's terminal illness. This kind of pairing feels like she's smiling through the pain, because how else would one deal with the anxieties of the world nowadays?—Joyce Ng
Read our interview with Soccer Mommy here.
CHIKA - 'Industry Games'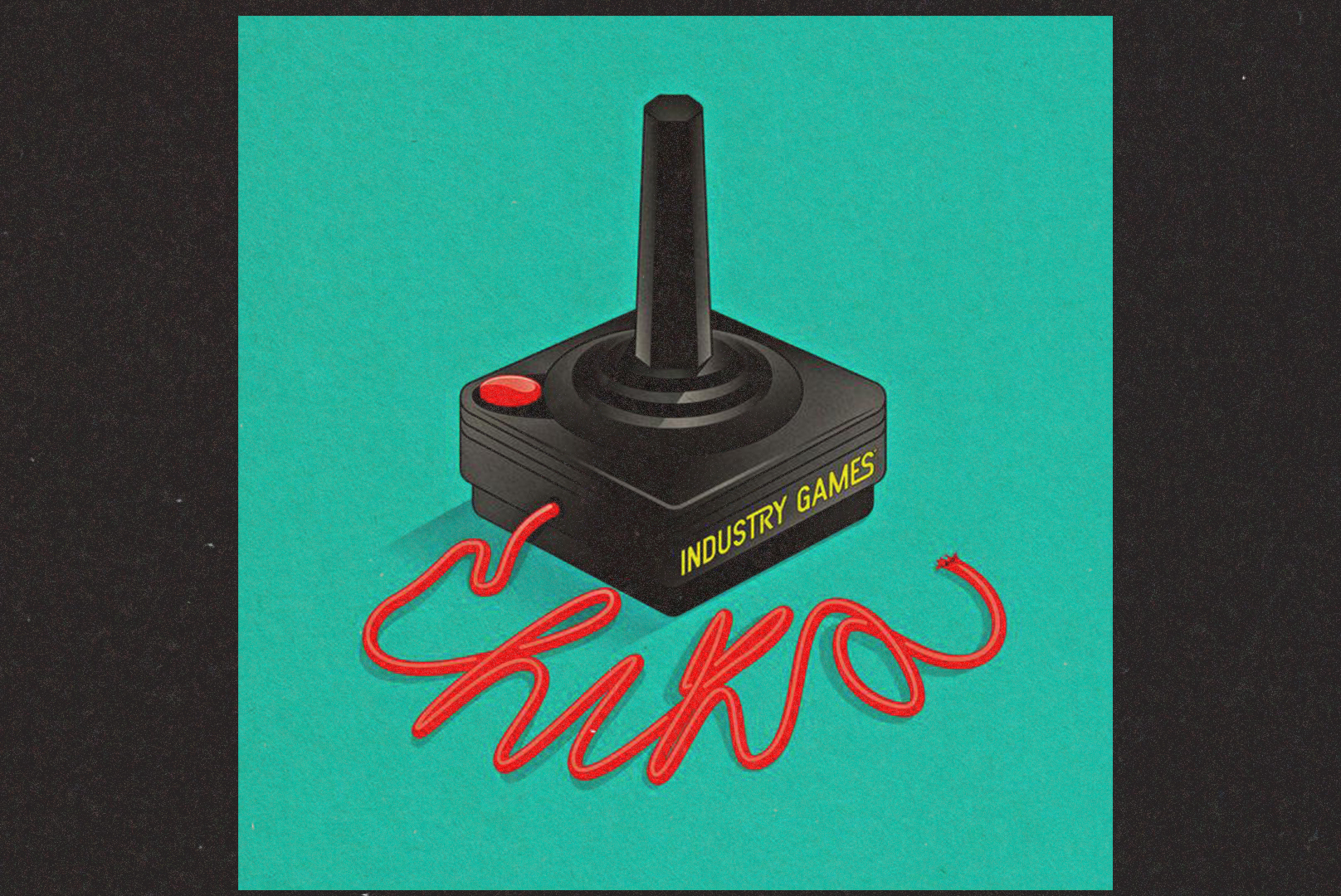 Favorite songs: "Industry Games," "Songs About You"
After calling out Kanye West for supporting Donald Trump in a freestyle over his own "Jesus Walks" beat in 2018, 22-year-old CHIKA showed off a raw talent that caught the attention of many heavy hitters, including Erykah Badu and Sean "Diddy" Combs. As a queer, black, femme rapper, the Alabama native often brings refreshing themes to the forefront in her music. Her major label debut, Industry Games, just adds to that momentum by showcasing her no-bullshit lyricism, singular approach, and sharp flow.
The title track "Industry Games" calls out the superficiality of the music industry over a catchy drum line sure to get your head bobbing, while the EP's closer, "Songs About You," buzzes with melody-first production and dreamy background vocals reminiscent of Chicago MCs like Chance the Rapper or Noname. Overall, the brisk, seven track project brims over with sonic diversity—a perfect introduction to the talented rapper. This may be CHIKA's first complete project, but it feels like she's already been in the game a long time.—Eda Yu
Lil Uzi Vert - 'Eternal Atake'
Favorite songs: "You Better Move," "Celebration Station," "Urgency"
Lil Uzi Vert, unlike many of his peers, has refused to settle. The moment he appears to be settling into a groove, he veers wildly off-course. Split into three distinct sections, each performed by a different persona, Eternal Atake exemplifies why Uzi is at his best when he constantly changes it up. It's both his most consistent release and his most varied, and is the stronger of the two projects Uzi released on consecutive weeks in March.
Inspired by fashion, the struggles of fame, and (apparently) alien abductions, Eternal Atake is every bit as idiosyncratic as Uzi himself. Throughout the record we're given glimpses into Uzi's extraterrestrial experiences, which would explain why it so frequently sounds as if it's not from this earth. Outside of Young Thug, there aren't many rappers in the mainstream this committed to keeping it weird and pushing boundaries.
Not since Tom DeLonge has a musician come along with such a compelling argument for the existence of aliens.—Joe Price
Obongjayar - 'Which Way is Forward?'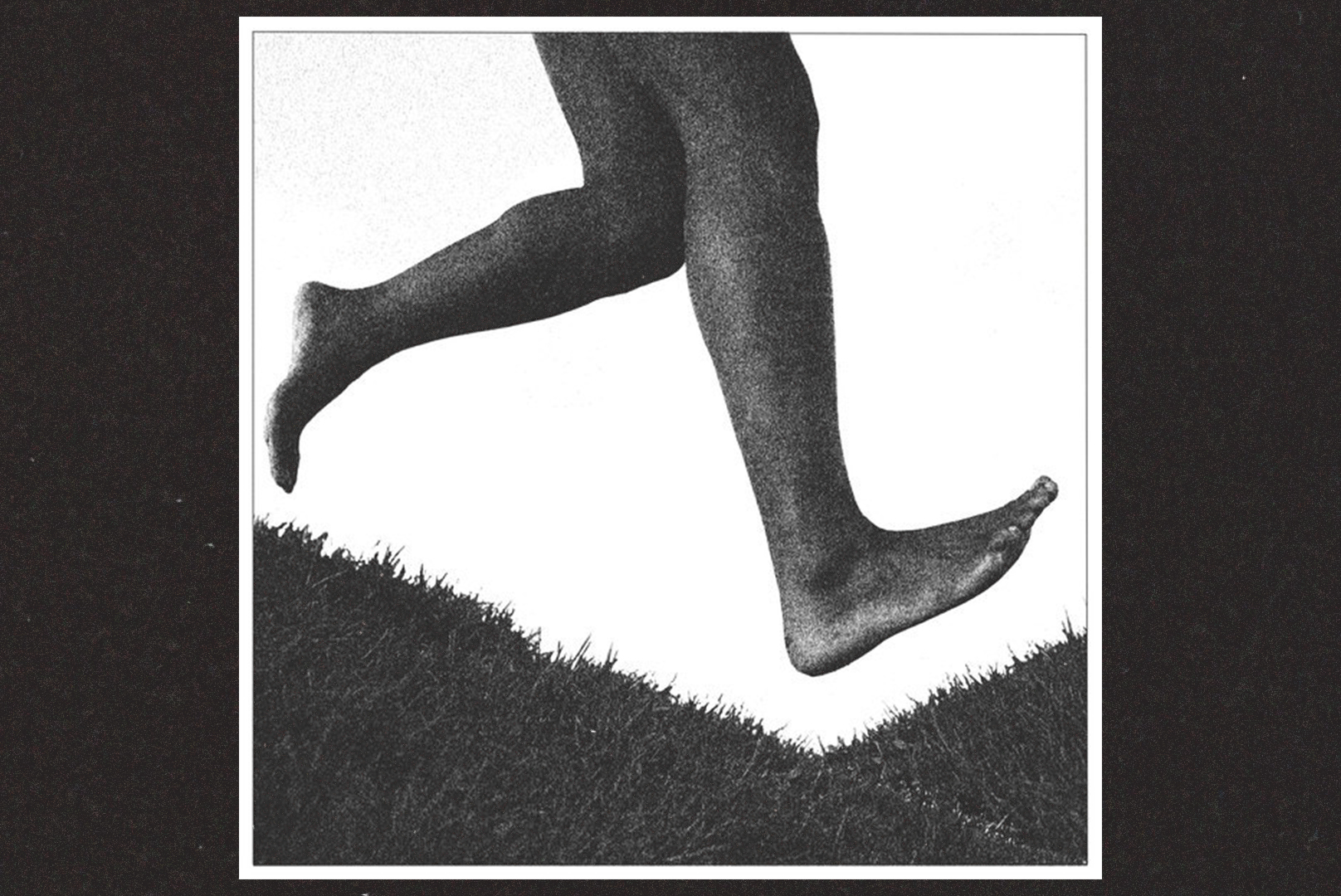 Favorite songs: "Frens," "Carry Come Carry Go," "Soldier Ant"
Obongjayar's long-awaited new project toes the line of minimalism and maximalism masterfully. It's lean, clocking in at a mere seven songs and 24 minutes, but in the moments where the Nigerian-born Londoner really leans into his sound, like on the swelling hooks of "Frens" and "Soldier Ant," his raspy voice conveys joy and pain in a way few vocalists can match.
Which Way is Forward? feels like a spiritual salve for these difficult times, not shying away from tough topics, but also not doomed to fatalism. Obongjayar is unafraid to ask big questions, and his unique sound—a mix of afrobeat, U.K. garage, and rootsy folk—seems to have a healing power all its own. In a way, it's anti-playlist music, because once you throw on a couple tracks, it's all you'll want to hear for the rest of the day.—Grant Rindner
Caribou - 'Suddenly'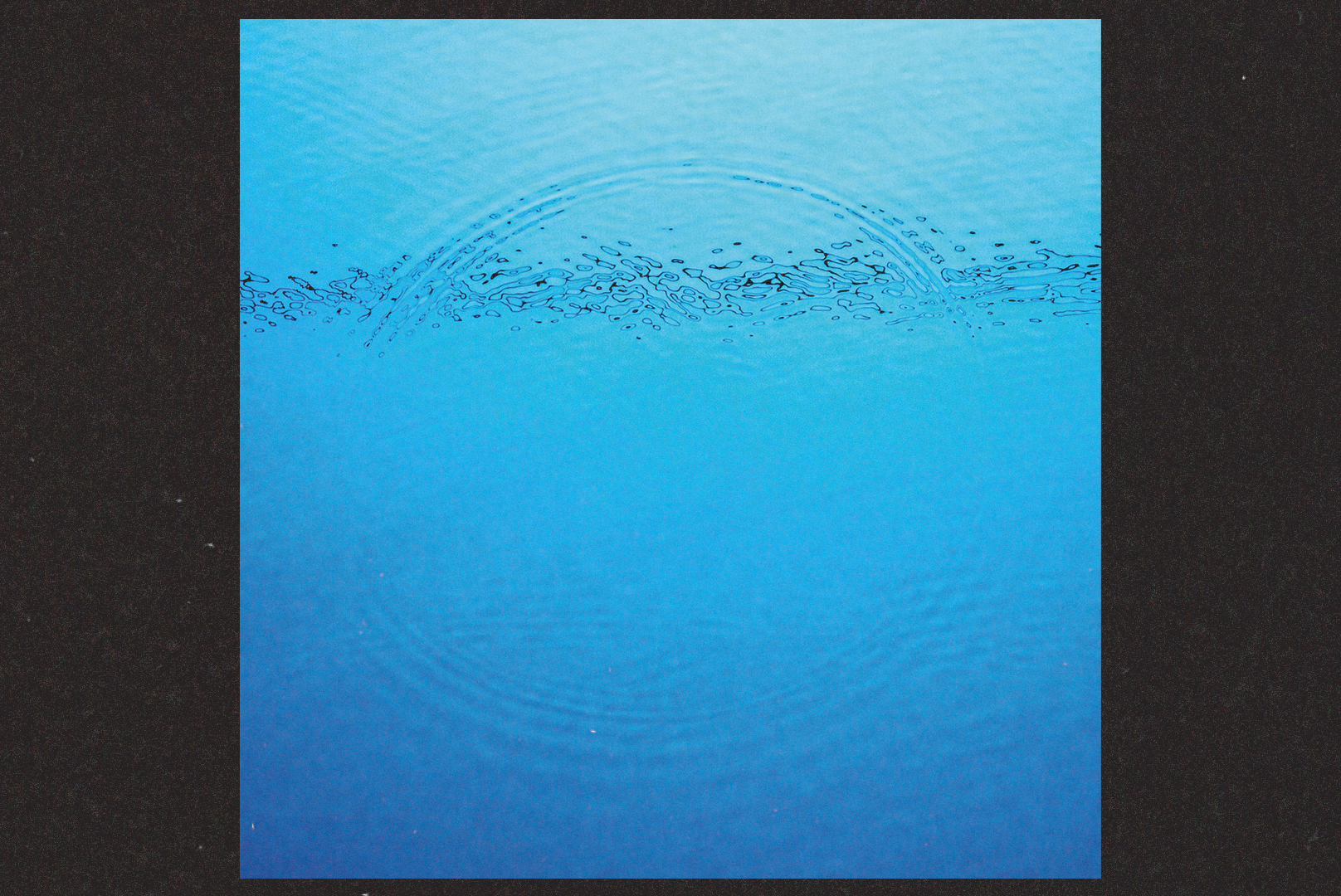 Favorite songs: "You and I," "Home," "Like I Loved You"
Dan Snaith has always been something of a genre commitment-phobe, pivoting back and forth between more songwriter-oriented sounds and dancefloor-ready tracks. On Suddenly, his latest record as Caribou, he's positioned himself snugly in the middle of those worlds. By all accounts it should be a mess, but in reality it's his most concise effort thus far. His pop songwriting has only strengthened as the years have passed, and Suddenly sees him explore the full range of his talents.
There are intuitive techniques to be found on every song, with Snaith joyfully employing all the tools at his disposal. "Sunny's Time" features an ingenious implementation of a sample quite unlike anything else in his discography, while "Home" is built around one that's deceptively simple in comparison. It's a beautifully crafted reminder of why Snaith's music as Caribou has remained in a league of its own.—Joe Price
HVN - 'Welcome to Heaven'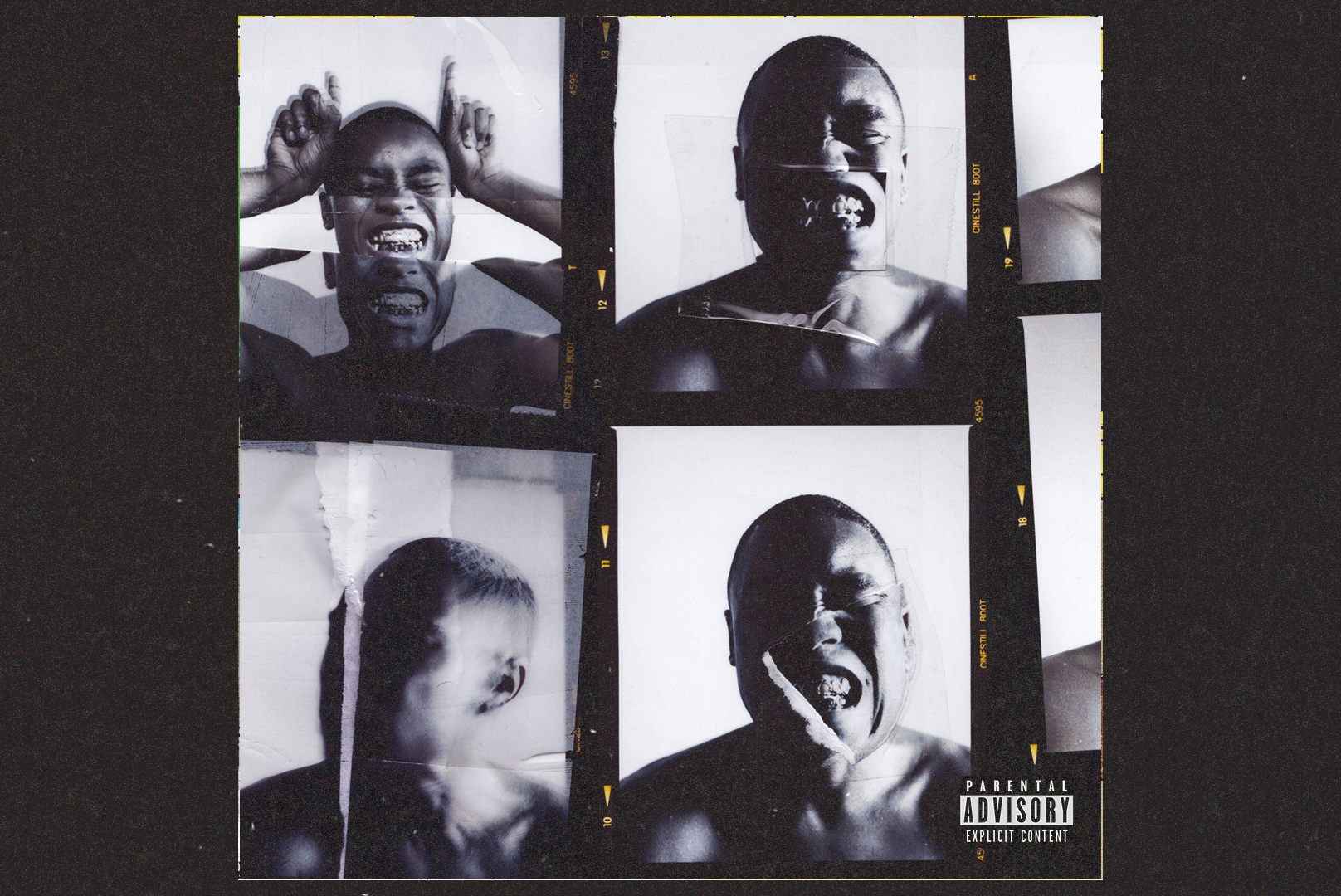 Favorite songs: "Backhand," "Rat," "323 (Outro)"
By name alone, Welcome to Heaven is a formal introduction to the rambunctious world of Houston artist HVN. Seven tracks and 15 minutes in length, it's a short, high-octane listen, intentionally crafted with a roster of rising H-Town stars, from production to features.
Weaving between straight-forward jabs like "Backhand" and more melodic, full-body cuts such as "Rolling," Welcome to Heaven is raw, but calculated. There's the atmospheric build of "Dirty" and then, directly after, a feature-filled knockout punch in "Rat," which sees HVN share the spotlight with BBY Kodie and Ygr. Throughout the project, HVN builds up and subsequently dismantles a city of his own creation, luring listeners deep into his singular vision of Houston hip-hop.
Closing the project is the haunting "323 (Outro)." Enlivened by a hypnotic vocal sample, the song offers a short final verse, only to ride out the last minute-and-a-half in instrumental. As the beat plays, the feeling lingers. Welcome to Heaven, indeed.—Seamus Fay