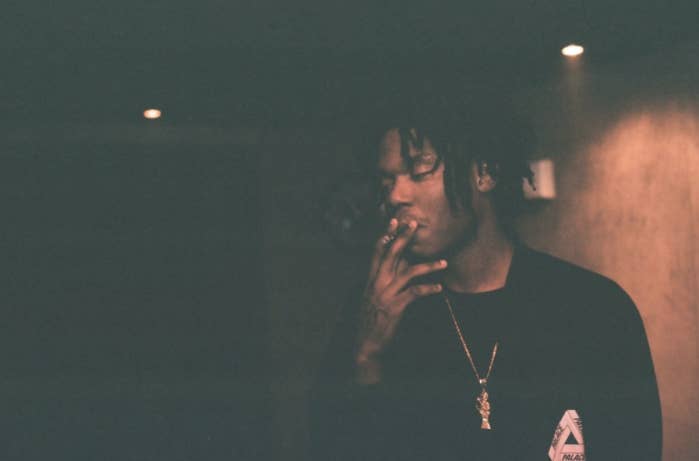 Lucki has been building his resume for years, crafting understated, infectious tracks that have shades of fellow Chicagoans like Chief Keef and Supa Bwe, but a swagger and sensibility that is all his own. Formerly known as Lucki Eck$, the 21-year-old rhymer is back with a captivating new project full of spacious soundscapes and cascading raps in the form of his Days B4 II EP.
The project was preceded by the woozy single "Starstruck," a dusky, uncompromising track that offered a sobering look inside his head and a glimpse at the complexities of his personal and professional relationships. "Starstruck" wasn't included on the six song EP, which features highlights like the pounding "Switchlanes" or "Facts Only," which sees Lucki rapping atop a nightmarish jazz sample.
Last year, Lucki dropped Watch My Back, a caustic mixtape where his nonchalant delivery created a fascinating juxtaposition with the vivid scenes he crafted with his bars. In an interview with Pigeons & Planes, the versatile MC talked about his commitment to changing up his style with each release.
"Every time I drop a project, I reach a different fan base because I'm making a different type of music," he said. "Every project sounds completely different."
Stream Days B4 II above. Read our interview with Lucki and watch his appearance on our dearly departed series Trending Topics below.