B.o.B. released a new album today, so he hopped on Reddit for an AMA (Ask Me Anything) to help promote the project. Of course, when people on the internet think of B.o.B., flat Earth conspiracies come to mind just as quickly as his music. So this turned into a shit show pretty quickly.
It seems B.o.B. had a good idea of what he was getting into, though, as he didn't avoid all the flat Earth questions. Actually, that was pretty much all he wanted to talk about.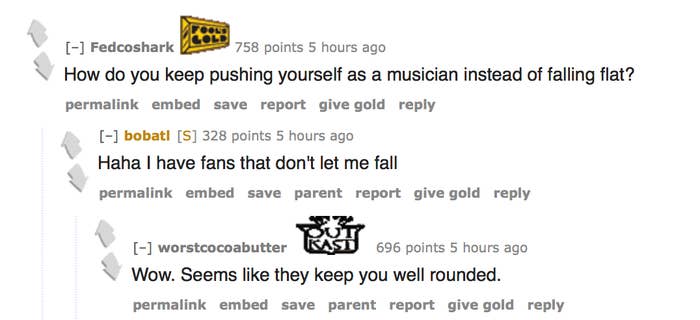 Then a couple fans tried to steer the conversation to a serious discussion about music, but B.o.B. wasn't in the mood.


At this point, any hope of a serious conversation was lost and things just kind of spiraled out of control.






Pretty good AMA, Reddit (read the full thing here). Next time you should ask him about dolphins, though.