1.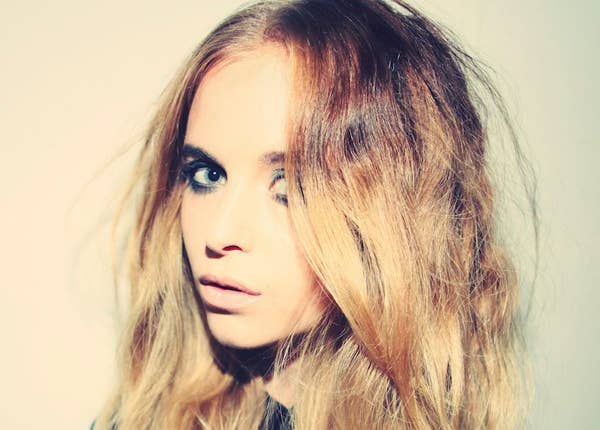 The Internet has made it so much easier to discover new genres and artists beyond the confines of your town, region or country. With the all powerful world wide web as your travelling companion, it's not hard to voyage to New Zealand to check out their raucous rock or pop over to Paris to see what Pete Doherty is up to, but it's still easy to miss who's bubbling abroad. The big trends, however, are harder to miss: the indie pop coming out of Sweden, the classic music influences showing up in Iceland, or the recent emergence of so many great female vocalists coming from the UK. We previously highlighted the outrageously talented Lianne La Havas and the sultry Delilah in our post on 15 European Artists You Should Know About (hit the link below to check that out), and while those two have continued to progress there is a whole crop of new female singers that you need to get familiar with.
From folk to pop to R&B and beyond, there are so many fantastic singers who deserve much more attention – so here are 10 Female British Singers You Should Know About.
By Constant Gardner
2.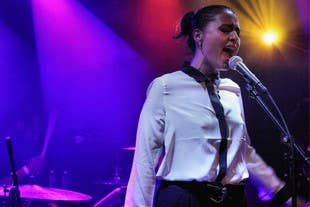 Jessie Ware
We at P&P love Jessie Ware. We love her voice, which ranges from softly sultry to lung-burstingly powerful, and we love her modern takes on R&B and more recently pop, but what really sets her apart is how incredibly sexy she is on stage the producers she has collaborated with. First it was a guest appearance on Joker's "The Vision" in October of last year, then the SBTRKT produced "Nervous" and a beautiful duet with Sampha on "Valentine," then finally, the crowning glory – a couple of Julio Bashmore produced gems (listen below). Having taken in four of the most interesting and creative producers around, and showed off both a diva-esque and more restrained side to her voice, I couldn't be any more excited for the Bashmore/Dave Okumu produced debut album Devotion, which comes out August 13th.
5.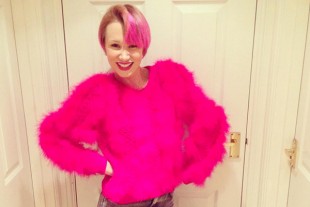 Bebe Black
Being the vocalist on "Icon," a single from dubstep bossman Benga's new album is always a good way to again attention, but whilst the single itself was rather underwhelming and surprisingly poppy, Bebe's vocals were somewhat of a revelation. Soon after "Icon", she released a free three track EP entitled The Lion Sessions which included the emotion-filled plea for mercy, and all round belter of a track – "Deathwish". Comparisons to La Roux are certainly valid, but download the EP HERE and you'll discover that Black's voice is fuller, and as suited to piano led ballads as electro tinged anthems. If she delivers on the early promise of her demos and EP, Bebe Black definitely has a promising career ahead of her. Watch her perform "I'll Wait" live at the Wendy House below.
7.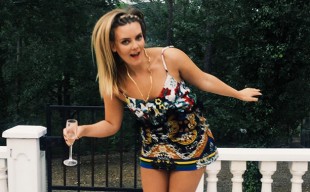 Py
Another talented singer who has been making use of a really interesting range of exciting producers is Py. Her debut mixtape Tripping on Wisdom (which I strongly urge you to stream/download HERE) features a plethora of production talent, but there is one thing that stands out and also ties the tape together, and that is Py's effortlessly smooth, often sadly nostalgic vocals. There is a warm intimacy to Py's voice, and this feeling extends to the whole glorious 35 minute tape, which comes across like a series of futuristic lullabies, never more so than on "Lungs," below. Here's hoping for more gorgeous, atmospheric music from Py, and soon.
Py – "Lungs (Prod. George Fitzgerald)"
8.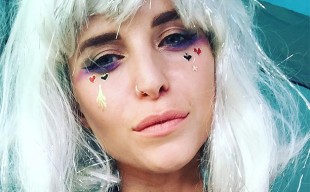 Kyla La Grange
Kyla La Grange first came onto our radar in 2011 with "Walk Through Walls," the very song that yesterday, finally got an accompanying video. The song encapsulates everything Kyla is about – dramatic production, love-stricken lyrics and that confident, naturally powerful voice, that you just wouldn't expect to come from such a small, sweet-looking girl. Kyla's debut album, Ashes, will be released at the end of July so expect more compelling pop-gems coming your way soon.
10.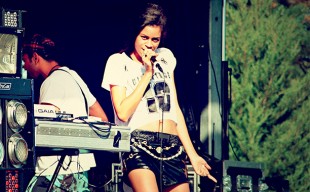 AlunaGeorge
AlunaGeorge's recent You Know You Like It EP for Tri Angle saw a bass-music influenced take on sexy 90's R&B. The production, all glitchy, swampy basslines interacting with bright synths is on point through out, but all this would be irrelevant without Aluna's honey-coated vocals. "Just A Touch" has the kind of radio slaying chorus that label execs everywhere would die for, and throughout the excellent EP an air of casual confidence and effortless cool emanates from Aluna's vocals – just take a listen below.
12.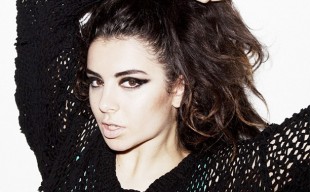 Charli XCX
Goth-pop is what Charli XCX calls her music, and it is a fitting description, as she combines a knack for soaring, radio-friendly hooks with darker, grittier sensibilities. Her throaty delivery adds drama to the synth-based proceedings, and she even proved with "I'll Never Know" that tropical pop gems where well within her reach. The debut EP from this talented Londoner, featuring "You're The One" and "Nuclear Seasons," was released in June and you can listen to the two tracks below. Want more from Charli XCX? A couple of weeks ago she released a free 8 track mixtape featuring covers and reworks of her favourite songs, a couple of her own new ones, and a remix by The Internet, so go check it out here.
15.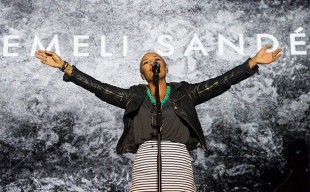 Emeli Sandé
Having been a successful song-writer for major pop acts (Alicia Keys, Chris Martin), Emeli stepped out on her own in 2012 with her debut  album Our Version Of Events. While the songs are, for the most part, coated in a Top 40 sheen (which helped the album reach number one in the UK), there is enough individuality, honesty and emotion in Sandé's vocals to make her stand out. Favorable comparison's have been made to legends like Aretha Franklin and Whitney Hosuton, and whilst she still has a long way to go to reach that level of greatness, Emeli's debut album is a strong collection of heartfelt songs that any lover of soul, R&B or pop will warm to. Listen to "Heaven" (and play spot the incredibly popular sample) below.
17.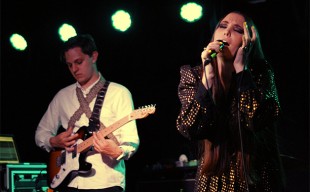 Alpines
Alpines are a producer/singer duo who unite atmospheric electronic production with soaring, yearning vocals, never more so than on their most recently released track "Empire." The grandiose, cinematic subject matter is matched step for step by singer Catherine's almost operatic voice, whilst the whole song has tinges of a darkness that is evident in most of Alpine's music. This is pop music, but cloaked in the twilight shadows thrown by an ageing Gothic building, and if you're a fan of Bat For Lashes and her ilk, you definitely need to check these guys out.
19.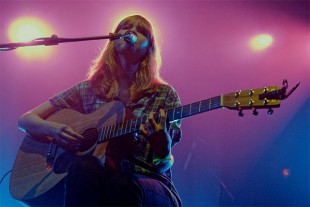 Lucy Rose
Sure, singing over various styles of electronic music is all the rage, but if you want to keep it traditional, look no further than Lucy Rose's indie-folk stylings. I've talked about her before on P&P, but her crystal clear voice is truly enchanting, more than holding its own when accompanied by a simple acoustic guitar, but also sounding well at home surrounded by fuller production as on "Lines". Lucy's debut album will be released in September (pre-order HERE), and you can be sure the angelic voiced singer will not disappoint.
20.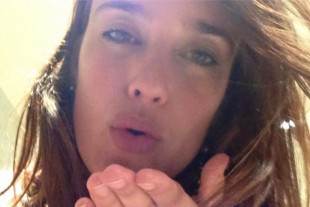 Jess Mills
Jess Mills has been doing her thing over dubstep and drum and bass beats for a while now, frequently working with Breakage and seeing reasonable chart success with some singles. Along with a large crop of dance music loving singers, Mills will see more success and recognition as music once reserved for clubs and raves moves into the mainstream and onto the radio, but unlike some, she is no bandwagon jumper and her genuine knowledge of the scene is reflected in the producers she works with and beats she uses. Check out the restrained power of Breakage's bassy "Live For What I Die For" beat below, or Sam Frank's atmospheric, breakbeat-anchored production on most recent single "Pixelated People," and  you'll see what I mean. Jess Mills' debut album should be released this year, and if she carries on matching her haunting