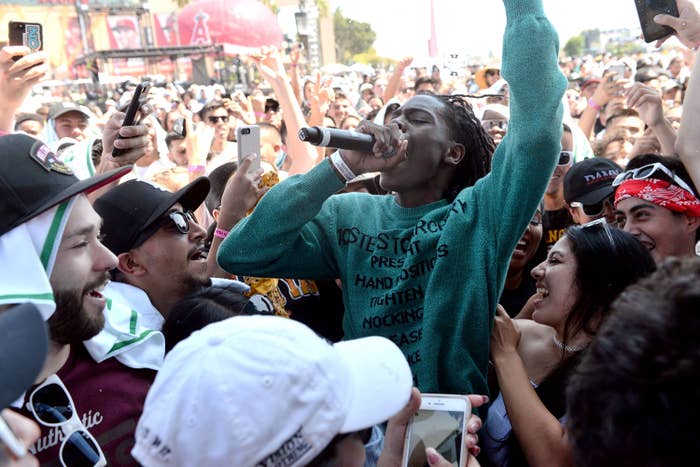 Yung Bans has been on the rise recently, despite his recent house arrest. The Atlanta rapper has constantly been sharing new music, and he even had one of his songs show up in the season two premiere of Donald Glover's Atlanta. On top of that, he's recently been hanging out with one of his biggest fans, Future. Just two months removed from Yung Bans Vol. 3, Bans is building on his ever-increasing hype with the release of Yung Bans Vol. 4.
Featuring appearances from Lil Yachty, Rejjie Snow, Lil Xan, and Jban$2Turnt, Vol. 4 is his highest profile release to date. Vol. 4 has includes a mix of more polished and catchy tracks alongside some lo-fi, gritty bangers. Bans delivers when it comes to both approaches, reiterating what it is that makes him such an exciting rapper with his hypnotic sound and flow.
Listen to Vol. 4 below, and learn more about Bans here.