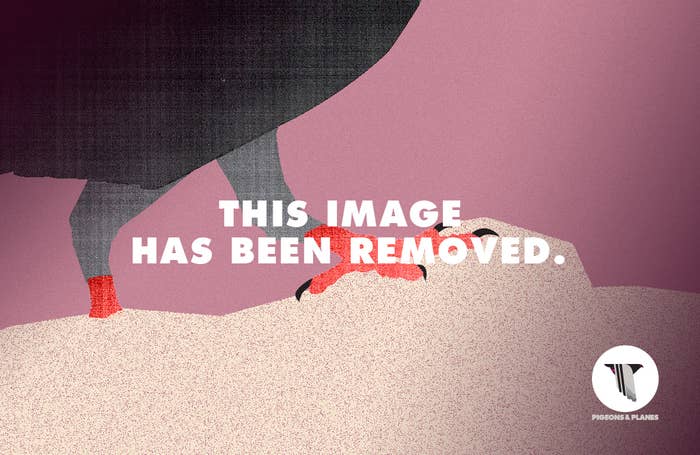 10. "Set Fire to the Rain (Thomas Gold Remix)" This is one of those no-nonsense tracks, something that's built for the clubs. For those out there who love the original, but need that proper "punch" to kick things up a few notches. Thomas Gold has crafted a true anthem, something to throw your hands in the air and lose your shit to. Proper definition of today's EDM.
9. "Someone Like You (The Neon Lights Remix)" This is one you shouldn't be sleeping on. Neon Lights has a vibrant bassline here, building a pretty minimal groove for Adele's "Someone Like You." It dips into a dubstep-esque movement off and on, and does that very well, truly rolling from a more bouncy track into something a bit heavier for the huge hook. Well thought-out rework.
8. "Hometown Glory (Axwell Remode Remix)" What we have here is some proper techno paired up with Adele's "Hometown Glory" that only takes a break from the beat to showcase the very catchy piano melodies from the original. The steady beat and piano melodies keep this remix simple yet catchy.
7. "One Rolling Love (Avicii x Swedish House Mafia x Adele)" Kap Slap puts together Swedish House Mafia, Avicii, and Adele - and the result is as epic as the sum of its parts. Adele's soaring vocals compliment Swedish House Mafia and Avicii's sound very well. The song builds up and explodes so many times that you have to catch your breath by the time it's over. If you need a seriously up-tempo, high energy song worthy of a legitimate rave, look no further.
6. "Set Fire To The Rain (Plastic Plates Remix)" This remix has throwback written all over it. Plastic Plates keeps things on a disco tip, accenting the driving drums with perfectly-timed stabs. It has a bright, electric funk to it; something to get your groove on while still thinking about the power of Adele's words.
5. "Hometown Glory (High Contrast Remix)" For those who know about High Contrast, seeing his name affixed to an Adele remix should already alert you to how serious things would be. For his drum & bass version, he manipulated some of Adele's wails, helping buildup the track perfectly. He creates a pretty intense, epic remix on this one. It rides a serious wave, but still retains its beauty.
4. "Rolling in the Deep (SpectraSoul Bootleg)" SpectraSoul's a duo known for their deep drum & bass soundscapes, which work perfectly for this downtempo-leaning bootleg of "Rolling in the Deep." They underscore Adele's vocal perfectly, letting her do what she does best while the rhythm to keep things moving beautifully.
3. "Tired (6th Sense Remix)" This remix from producer 6th Sense shines, with a "Sucker MC's"-jacked beat laid underneath Adele's sultry vocals. The guitar work that he laces on this one really blends well with Adele's phrasing as well. Mick Boogie was crazy for putting '80s-style hip-hop beats under Adele for his 1988 mixtape, but the shit worked. Very well.
2. "Something About the Fire (Carlos Serrano Remix)" This remix is so addicting it runs a serious risk of being overplayed, but perhaps that comes with the territory of Adele remixes. Carlos Serrano combines two very distinct sounds with his mashing of "Set Fire To The Rain" and "Something About You," but the result is unexpectedly harmonious and smooth. In fact, it's smooth for miles. It may be the smoothest thing you hear today. Adele's smoky vocal stylings seem to be crooned specifically for the subtle undertones of the Daft Punk classic. This mix manages to breath new life into two tracks. Bravo señor Serrano.
1. "Rolling in the Deep (Jamie xx Shuffle)" "Rolling In The Deep" is many things. It's emotionally charged, vitriolic break up ballad with a thrusted, belted, wailed chorus. It's ominous, threatening even- but it's not really a dancefloor banger. Or at least it wasn't until Jamie xx got his nimble little fingers on it. One third of The xx's brain trust just so happens to be a crafty crafter of remixes, and when he trained his skills on "Rolling In The Deep," he gave it a makeover fit for a proper night on the dancefloor. Pitch-shifting, well placed hand claps, and some minimalist beats make for a track that instantly grows on you. Listen to it once, and you'll have to listen to it again. After that you'll want to listen to the Childish Gambino version, because who doesn't like a remix of a remix.