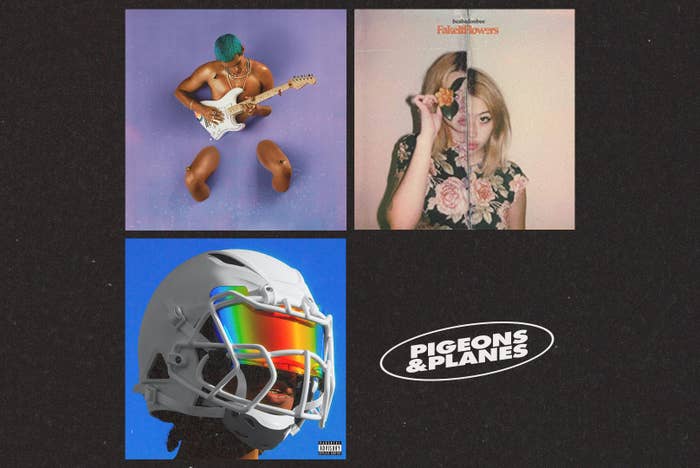 Every month, we try to keep up with the daily onslaught of new music, and every month we highlight the best new artists. But what about the albums? In today's non-stop streaming economy, singles and playlists are more popular than ever, and the traditional full-length project has become less of a priority.
To most music fans, albums still matter, and a good album is an opportunity for an artist to present depth and versatility. Since we're usually focused on sharing all our favorite new singles, we realize that we don't talk about albums enough, so we started The Rotation.
From time to time, we'll ask some Pigeons & Planes contributors and friends of the brand to share which albums they're currently listening to and what they like about them. Here is the latest installment of The Rotation.
Omar Apollo - 'Apolonio'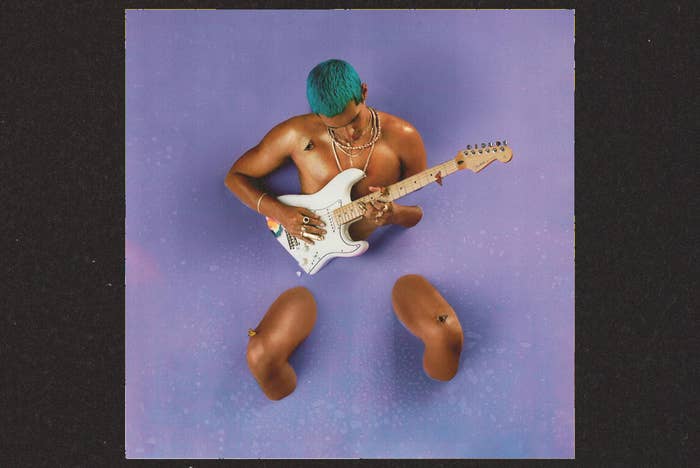 Favorite songs: "Useless," "Kamikaze," "The Two of Us"
Earlier this year, Omar Apollo told us that anything is possible. After releasing two EPs in 2019 and demonstrating his versatility as a bona fide DIY pop star, the 23-year-old Indiana native has reached new highs on his debut Apolonio. With a title taken from his middle name, the personable record offers a colourful insight into Apollo's world; intimacy, yearning, and adolescent heartache get unpacked behind cross-genre production. Weaving between jazz, R&B, funk, and pop stylings, the eclectic nature of Apolonio feels cathartic in itself, embodying the uneven coming-of-age narrative.
Apollo strikes a balance throughout the 25-minute release, heartbreak countered with playful flippancy and mature introspection. Based on his Indiana zip code, the corrido-style ballad "Dos Uno Nueve (219)" reflects on his roots, ongoing journey, and the hardship overcome. Featuring a variety of talent throughout, "Hey Boy" with Kali Uchis is tantalising at under two minutes, whilst "Useless" pairs dreamy production (courtesy of The Strokes Albert Hammond Jr. and Mk.gee) with mediation: "You said I was your soulmate, but that was just a lie / It's alright, we're way too young to be given' out advice."
Constraints are released. After coursing through desolate streets, Apollo's motorcycle is abandoned and, illuminated by moonlight, he dances freely in visuals for "Kamikaze." Apolonio makes you want to let go, to dance, to love. Earnest and upbeat, the project is empowering, highlighting the personal growth in Apollo's sound and style and a glimpse into what may follow.—Rani Boyer
$NOT - 'Beautiful Havoc'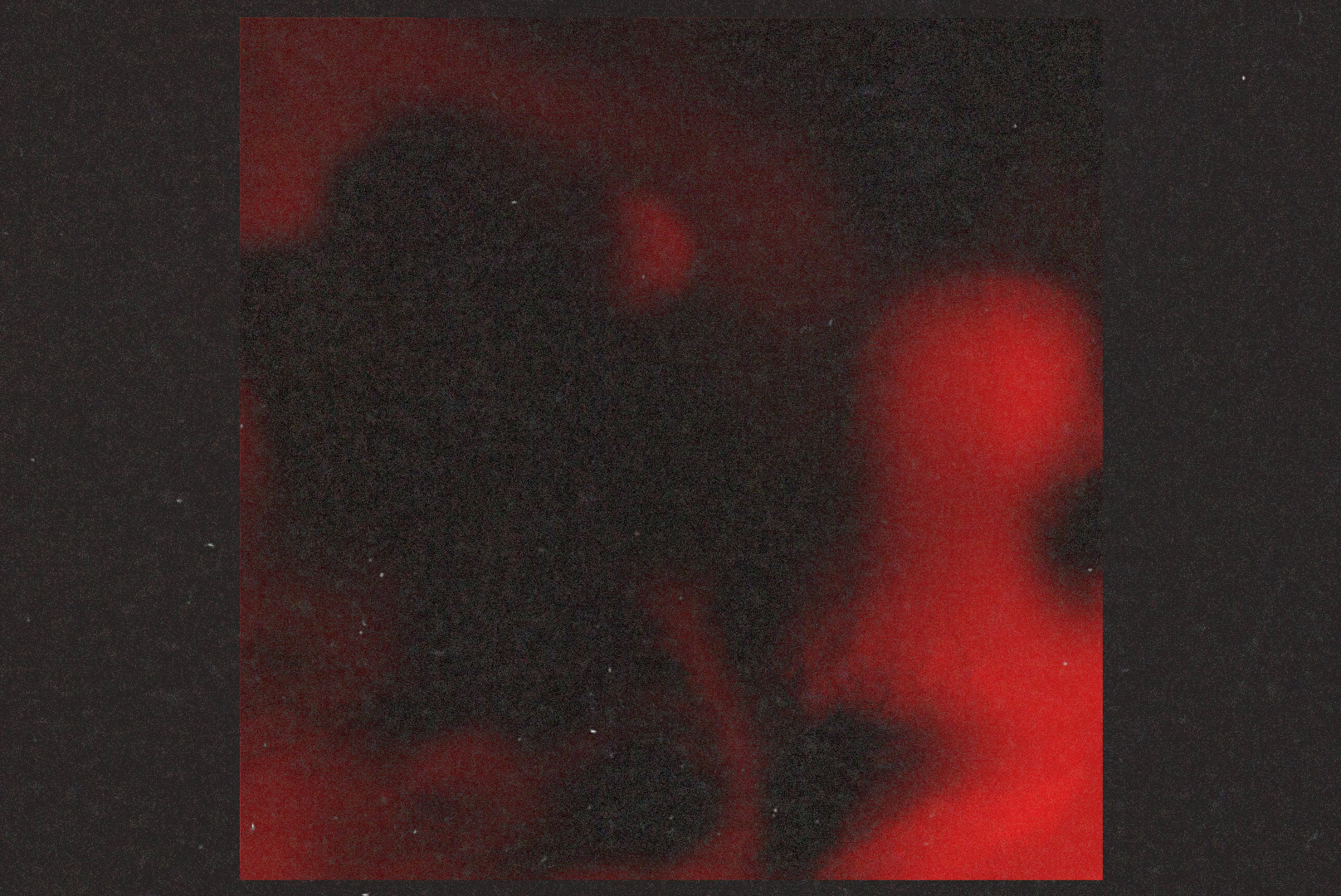 Favorite songs: "Sangria," "Revenge," "Who Do I Trust" 
One of the most impressive traits of $NOT is his restraint. It's not a quality you hear many artists brag about, but it's shockingly rare today. In an era where being the center of attention pays off, the majority of rappers in the spotlight are doing the most to prove they're a rockstar, or a pop star, or an off-the-wall, over-the-top character. $NOT stays calm in a nonchalant pocket and keeps things on an even keel, but on Beautiful Havoc, everything that he wants to get across is loud and clear.
From aggression to pain, it's all there, but $NOT lets the production, his words, and the occasional melody carry the weight. Without relying on gimmicky deliveries or outsized personality, $NOT keeps things interesting with curious beat selection and lowkey catchy hooks. There's a beauty to the simplicity of his monotone flows, and it all makes perfect sense given that he's a South Florida kid who grew up on Memphis rap and underground staples like Bones and Yung Lean.
$NOT's well on his way to becoming a rap star, but his less obvious choices are usually the most compelling, like the sample on "Who Do I Trust," his songwriting chops on "Revenge," the subtle level switch-ups on "Havoc," or the varying energy of the features on this project: Denzel Curry, Iann Dior, and Flo Milli. $NOT doesn't seem to be going out of his way to make conspicuous hits or demand attention, and, ironically, that's exactly what makes him stand out.—Jacob Moore
Brevin Kim - 'no less than three'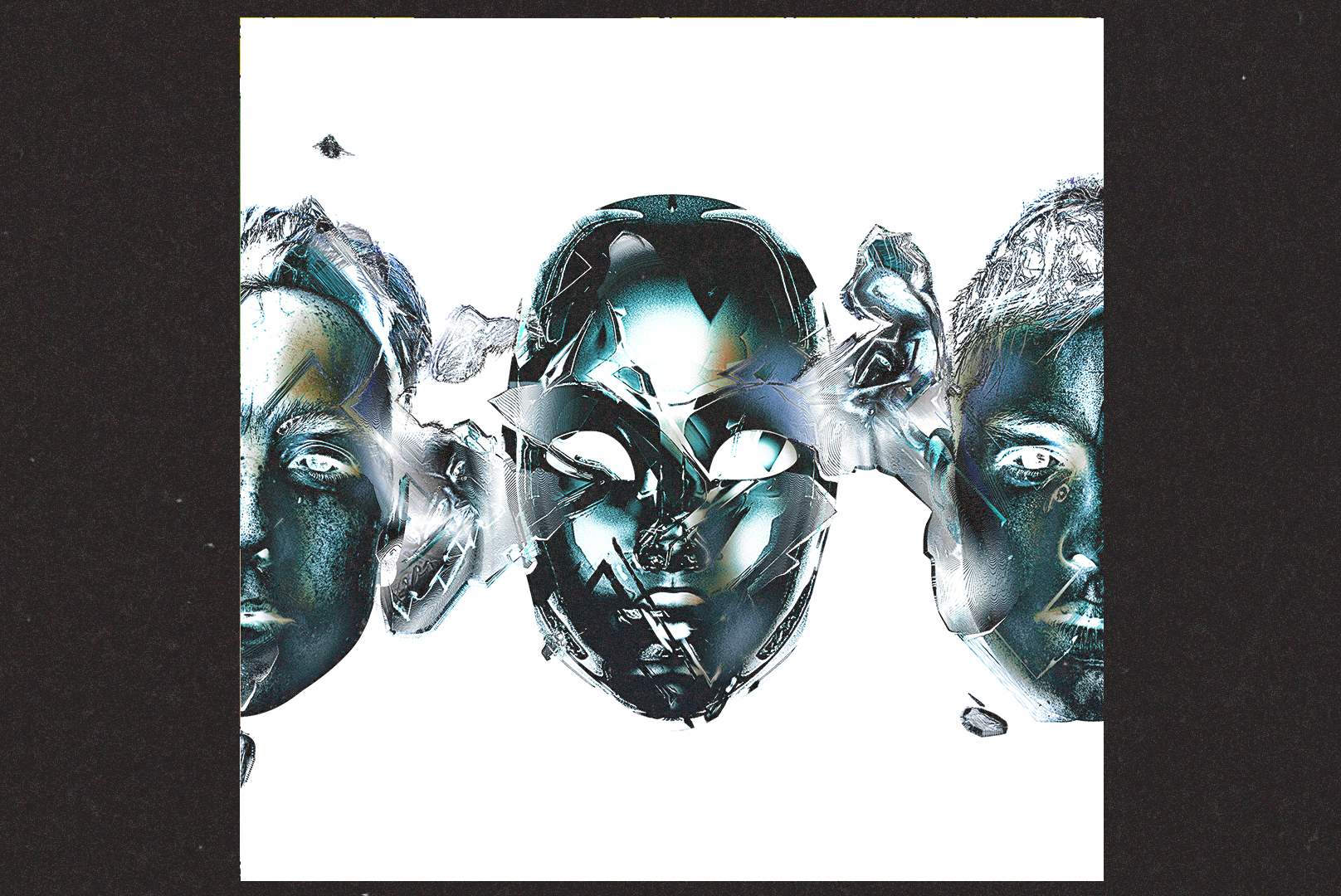 Favorite songs: "!holyshitohmygod!," "car," "Manzanita St."  
no less than three is not always what it seems. At first, it's an album that grates, making savage and dramatic sonic choices in the nearly hymnal opener "shakemedown" and spasmic "!holyshitohmygod!" The growing storm of synth, scream, and fuzz culminates in "exhausted." (watch the trippy music video here), before Brevin Kim turn in their pop single with the melodic "Manzanita St." It's a whole new leaf, and proof of their versatility—a point proved further with Dylan Brady-produced "ICE CREAM TRUCK," a song defined by open space and reassuring pianos. Things are downright contemplative by "fathom - interlude." 
These two brothers from Boston are chameleons, bringing their effects and 808s to all manner of influence: emo rock moves to the front on "he doesn't love her" and there's a country hit hiding in "car." But it's songs like the pnkblnkt-produced "i need water" that give no less than three its legs. It's stuttering and unrestrained, with weird and wonderful choices that feel totally unique. Brevin Kim haven't just found their voices, they've found kindred spirits that share the vision. The kinship is infectious.—Graham Corrigan
beabadoobee - 'Fake It Flowers'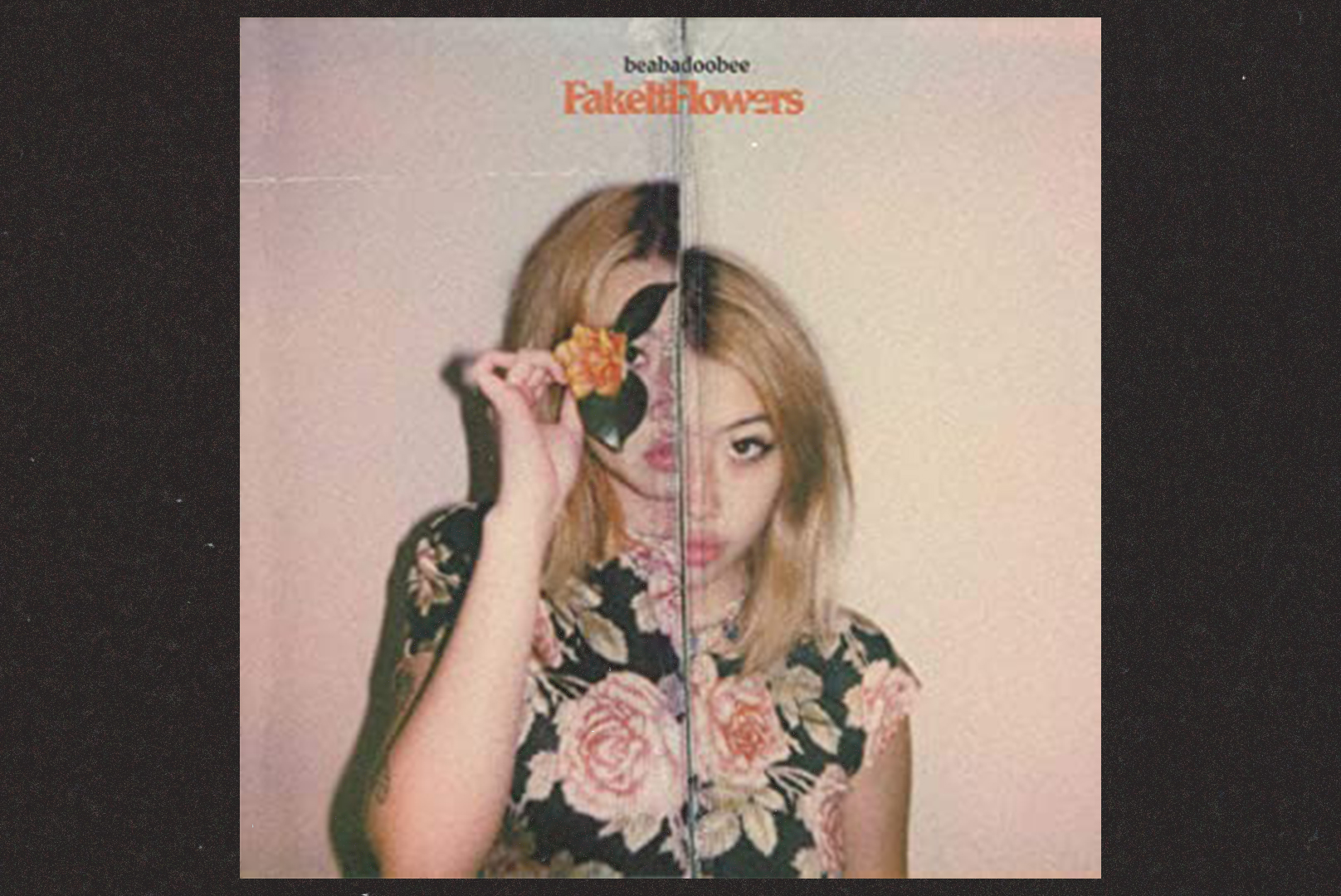 Favorite songs: "Care," "Worth It," "Together"
Beabadoobee's latest release heralds the mainstream arrival of a rock star in the original sense of the word. The yoke of "bedroom pop" has been thrown off, replaced with the alt-rock soundtrack to a romance hanging off its hinges. After the viral success of "Coffee," Bea's first song written on guitar, the 20-year-old artist from London dove into a deeper study of the instrument. Three EPs followed, and Beabadoobee's debut full-length arrived in October. Fake It Flowers is a stunning update on her multitude of '90s rock influences, and a far cry from the hushed, hesitant delivery on "Coffee." 
The album starts with "Care," an easy addition to the pop-punk canon and the first of many huge hooks that punctuate the album. She's more experimental vocally on acoustic cuts like "How Was Your Da" and "Back To Mars," but everything stays in the beabadoobee universe. The album feels complete in that way: a songwriter, her guitar, and her band. Fake It Flowers is a mission statement, one that speaks to beabadoobee's love for the genre and increasing ambitions. Rock music has a new champion.—Graham Corrigan
Jean Dawson - 'Pixel Bath'
Favorite songs: "Devilish," "Bruiseboy," "Clear Bones"
For Tijuana-born Jean Dawson, who regularly crossed borders between the U.S. and Mexico, living in the in-between is something he's long been accustomed to. His newest project, Pixel Bath, is another testament to that fluid ethos, as it tips from alt-pop to shoegaze to trap to grunge and back. While Dawson's sound is distinctly borne from the multifaceted styles of the streaming era, Pixel Bath also brings back the 2000s punk scene. 
The soaring guitars and hoarse vocals on "Devilish," the album's opening track, set that tone right off the bat, ending with the angsty phrase "I can see you're dead inside" on repeat as the song fades out. Where the record shines most though, is it its unpredictability. Each track is surprising in its style, from Dawson's glitchy rap on "06 Burst" transforming into a house beat to "Power Freaks" soft, dreamy intro morphing into a mosh-worthy chorus. Throughout the album, Pixel Bath brims with active creativity, and Dawson makes sure we don't skip a minute of it.—Eda Yu
Read our interview with Jean Dawson here.
Headie One - 'EDNA'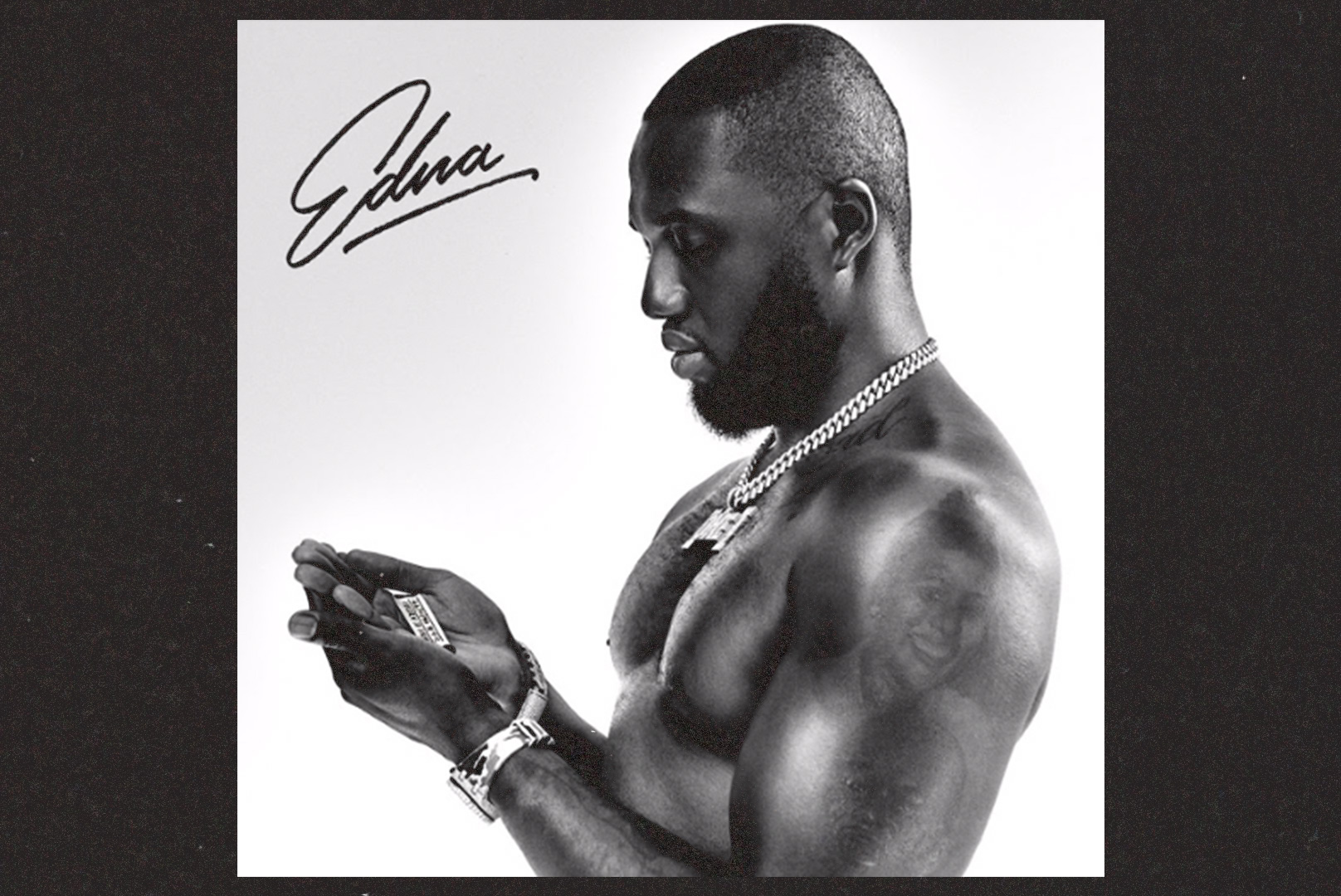 Favorite songs: "Teach Me," "Hear No Evil," "Bumpy Ride"
British rapper Headie One has had a packed 2020. He spent the first four months of the year in prison, released a mixtape just days after his release, and closed the year out with his official debut album EDNA. Named after his late mother and dedicated to her memory, the 20-track project is rooted in Headie's memories of a difficult upbringing and a life on the streets that he's still trying to escape, even as he now has much to celebrate. The album's lead single "Ain't It Different," featuring Stormzy and AJ Tracey, peaked at Number 2 on the UK Charts, but between the catchy hook Headie admits, "I can't fly to the States 'cah I got too much convictions / Apparently all I talk is prison, but I don't know no different."
"What's inspired me to change my life is all the negative stuff I've felt and that's the place I write from," Headie told us earlier this year when we interviewed him around the GANG mixtape. "There's one line where I say, 'I got pain in my chest but I find comfort in it,' and it was cathartic being able to express that." Although EDNA is not as experimental as GANG, which was a collaboration with producer Fred again.., it is Headie's most sonically diverse release, featuring collaborations with singers like Mahalia and Kaash Paige, as well as superstars Future and Drake, and British rappers like Skepta, Aitch, and M Huncho. Emerging as a leader from the UK drill scene, it's been clear for a while that Headie is a versatile rapper and he's as comfortable over the icy drill beats of "Bumpy Ride" and "Triple Science," the sunny guitar-led "Princess Cuts," or the lurching production of "Mainstream."
On some tracks, Headie is a punchline rapper, dropping references to Harry Potter, soccer players, and boxer Manny Pacquiao, but the strongest moments are the most straightforward. On intense album opener "Teach Me," Headie raps, "Pa was strugglin' to cope with me, he start to wish he aborted me / Oh, how we tried everything, even tried therapy, could never tell what was wrong with me," and a little later, "They took away the only thing that belonged to me / What more do they want from me?" Headie One is a star in the UK but EDNA feels like an album that can connect globally without sacrificing any authenticity. Either way, it's the biggest moment of Headie One's career so far, and a highlight from 2020.—Alex Gardner
BENEE - 'Hey u x'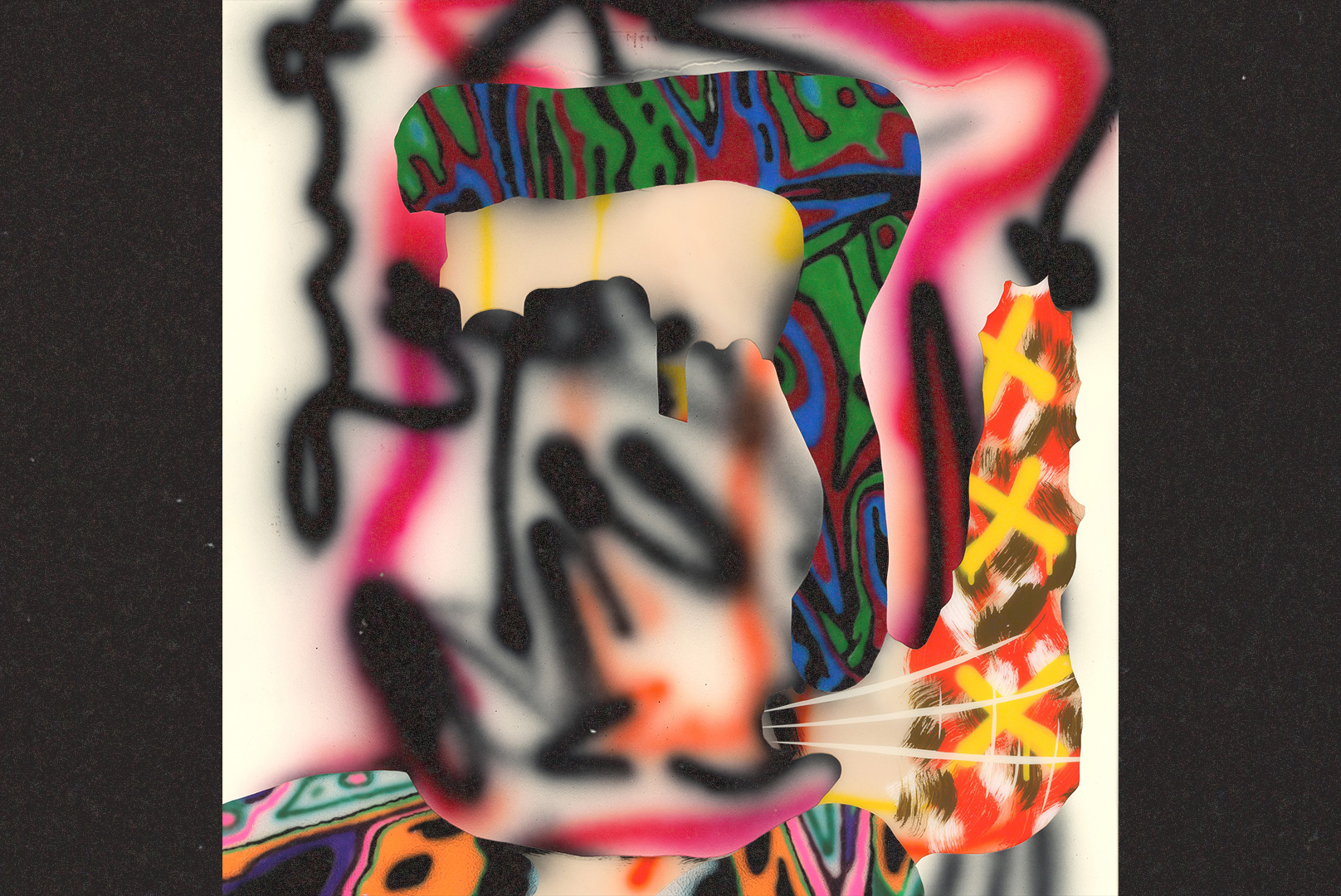 Favorite songs: "Happen To Me," "Kool," "All The Time"
BENEE entered a crowded field with 2017's "Tough Guy." Her clear voice and New Zealand lilt was a stark contrast over fuzzy 808s and bombastic production reminiscent of Tyler, the Creator or James Blake, right when their styles and sound were fully infiltrating the mainstream. But three years later, BENEE has become a buzzword for a different sound: her self-deprecating "Supalonely" collaboration with Gus Dapperton was all over TikTok in late 2019, the kind of happysad anthem that manages to smirk at the pop world while fully wrapped in its embrace.
Similarly sly pop hooks abound on Hey u x: the cheeky guitars, bells, and dance beats on "Same Effect" and "Kool" work hard to leaven BENEE's natural glower, but she's careful never to stray too far from the cozy darkness. The album's strongest moments come when BENEE tries new things with new friends, most notably on "Night Garden," a Kenny Beats and Bakar collab filled with lurking menace. There are features from Lily Allen and Flo Milli on the exultant insult track "Plain," a cross-generational meeting of the minds that opens new doors for all three artists involved. Grimes makes an appearance on "Sheesh," an ambitious drum & bass cut that throws the rest of the album into stark relief.
But BENEE's voice is always the centerpiece, and what a voice it is. For all the genre-bending pop innovation we've heard in the last five years, nobody sounds quite like BENEE.—Graham Corrigan
ericdoa - 'COA'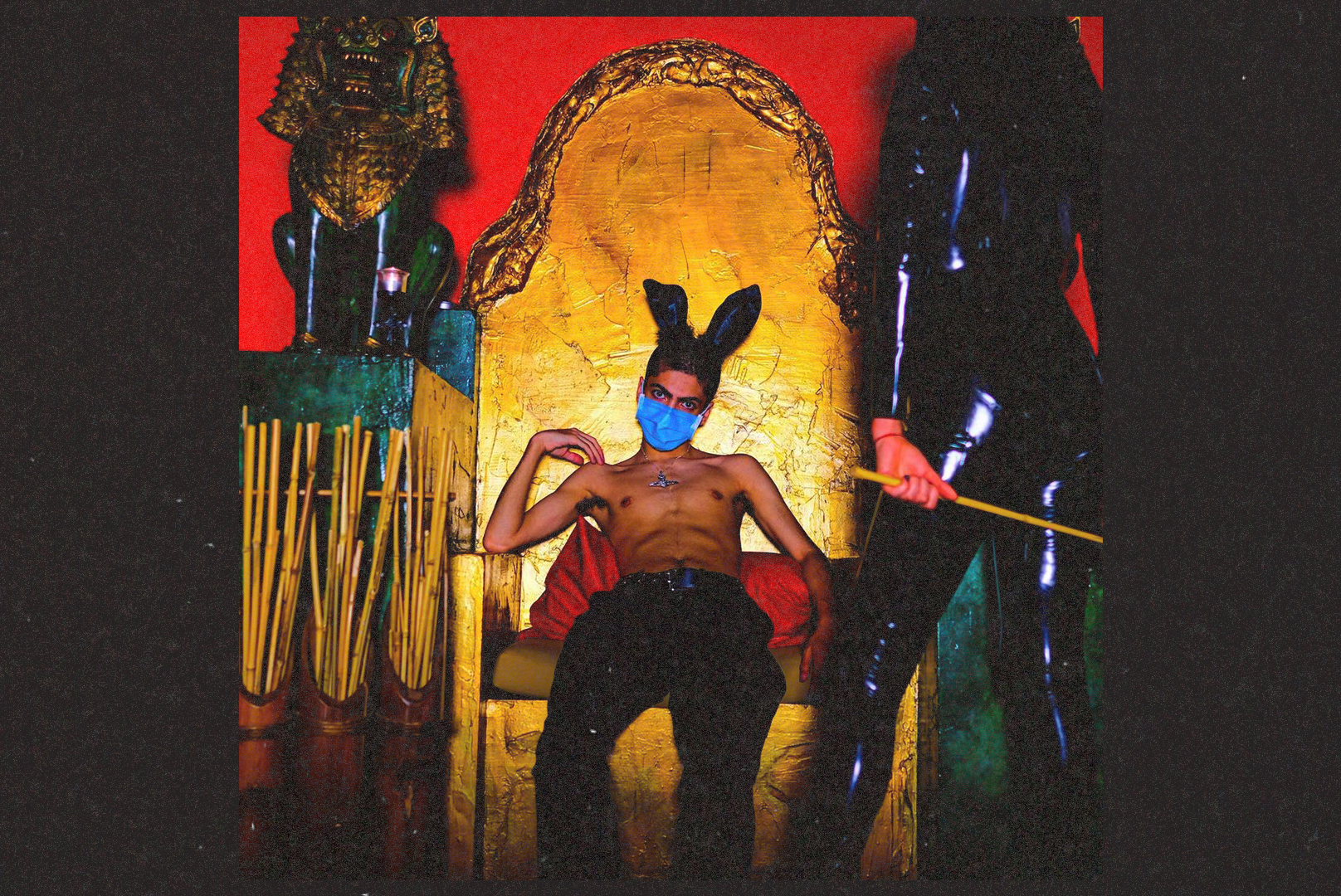 Favorite songs: "Likewise," "Deep End," "Loose Ties"
It is impossible to pick just one release as being the shining example of the shape of pop music in the future. But from its emotionally charged adolescent themes to its sporadically constructed musical makeup, no other album steps more surely towards this rapidly approaching new age than ericdoa's COA.
After proving himself as a promising newcomer with his debut project Public Target in January of this year, the Connecticut native moved from his home state to Atlanta as 2020 kicked off. There he would come into his own as both an artist and human being, and soon after turning 18 years old in September, he completed the album that tells the story of his personal and artistic coming of age.
Living at the intersection of pop, hip-hop, and electronic music, this 20-minute masterclass of contemporary styles feels like a defining piece for the surging hyperpop scene around him. Eric takes the most appealing facets of tried and true pop and intertwines them with elegant-to-abrasive production, vividly personal lyrics, and an overall sense of structural prowess.
Though Eric paints a telling narrative of his own come-up, the project also represents the rise of a new wave of popular music as we enter a new decade. If COA serves as the soundtrack to this story, Eric serves not only as its narrator, but positions himself as a potential protagonist.—Billy Bugara
Gorillaz - 'Song Machine, Season 1: Strange Timez'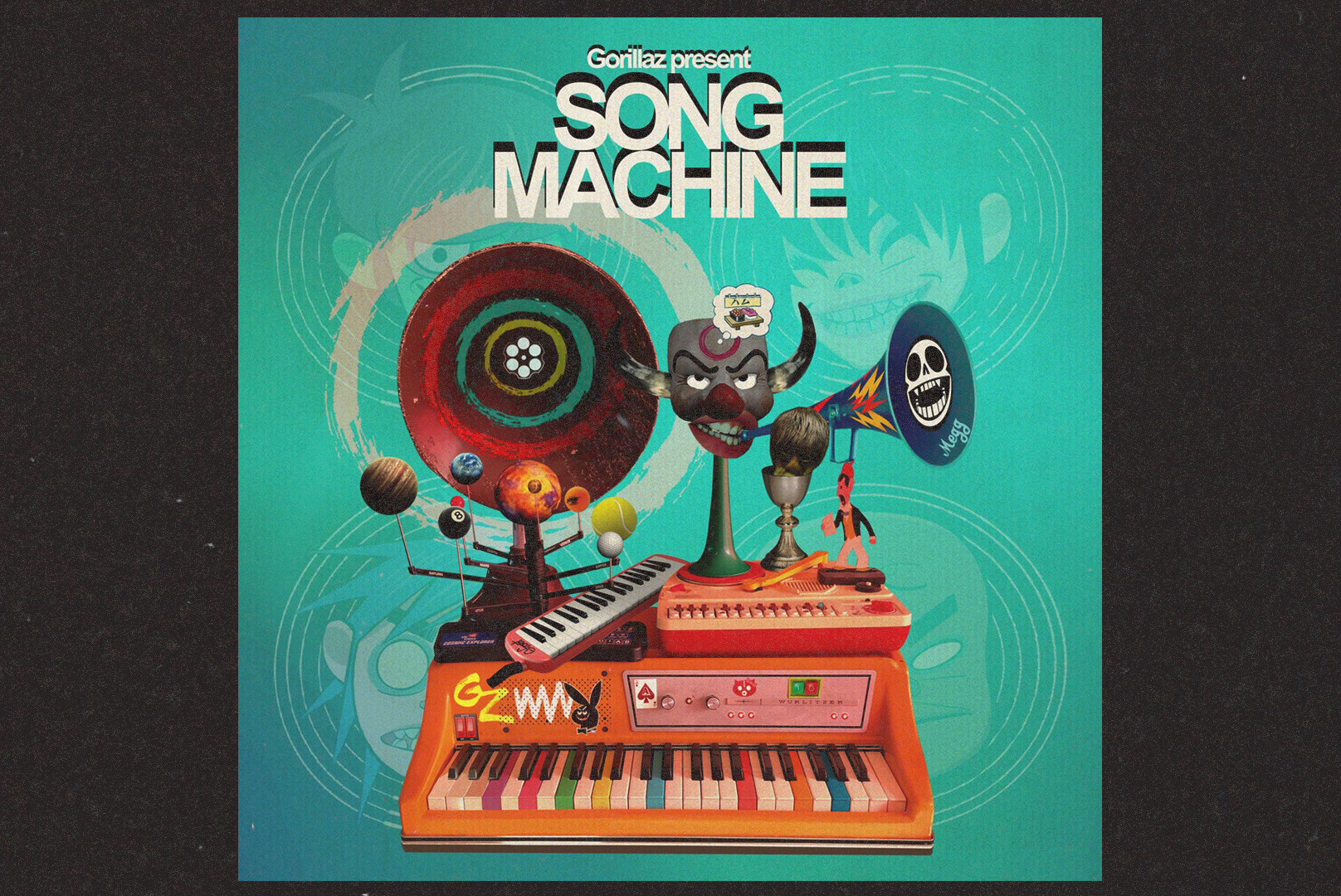 Favorite songs: "Pink Phantom," "Désolé," "Friday the 13th"
Cohesiveness has never seemed to be Gorillaz's focus—which makes sense, given the band's makeup of fictional and real-life characters. Song Machine, Season 1: Strange Timez, Damon Albarn and crew's latest record, embraces that quality to the fullest with its wide narrative breadth and dizzying list of features. Rather than form one cohesive story, the band planned to release Song Machine as a series of singles that capture different snapshots of time. The project's first track (featuring slowthai and Slaves, and fittingly titled "Momentary Bliss") dropped just before the world entered into the chaos and uncertainty of a year under COVID-19.
The album's other tracks effectively capture 2020's roller-coaster of emotions: "The Pink Phantom" (ft. Elton John and 6LACK) is steeped in the wistful melancholy of lost summer freedom, while "Chalk Tablet Towers (ft. St. Vincent)" offers a contrast of joyful escape. "Dead Butterflies" (ft. Kano and Roxani Arias) laments a lost love over hard 808s—only to be followed by the gentle and yearning "Désolé" (ft. Fatoumata Diawara).
But despite its seemingly disjointed approach, it's easy to get lost in Strange Timez. For all its diverse sounds and styles, the record joins together unlikely artists and emotions in a way that works—an emblem, almost, of this year of surprises.—Eda Yu