Every month, we try to keep up with the daily onslaught of new music, and every month we highlight the best new artists. But what about the albums? In today's non-stop streaming economy, singles and playlists are more popular than ever, and the traditional full-length project has become less of a priority.
To most music fans, albums still matter, and a good album is an opportunity for an artist to present depth and versatility. Since we're usually focused on sharing all our favorite new singles, we realize that we don't talk about albums enough, so we started a new feature.
Each month, we'll ask some Pigeons & Planes contributors and friends of the brand to share which albums they're currently listening to and what they like about them. Here is the latest installment of The Rotation.
The Weeknd - 'After Hours'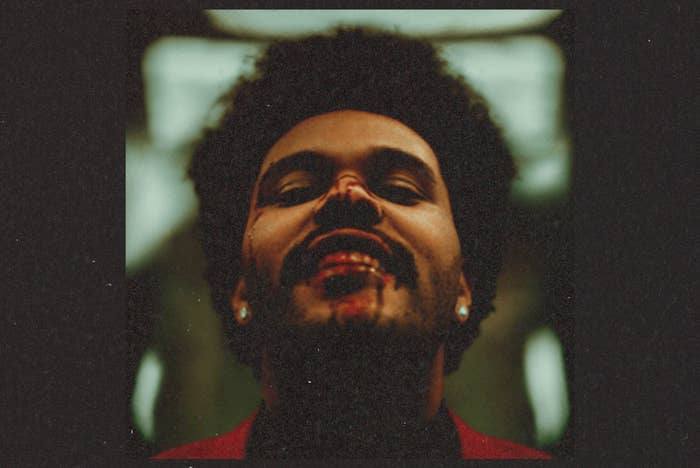 Favorite songs: "Save Your Tears," "Scared to Live," "After Hours"
The Weeknd has been playing with the idea of reinvention since he came onto the scene in 2011. Between his genre-defining mixtape trilogy and 2016's Starboy, Abel Tesfaye created a new type of R&B—a brooding, disaffected, sex-obsessed subgenre—but also released chart-topping, Max Martin-produced singles like "Can't Feel My Face." Kiss Land sat somewhere in the middle, neither living up to the hype of what Trilogy suggested Tesfaye was capable of, nor different enough that it would be able to escape the shadow of its predecessor.
But with After Hours, The Weeknd has managed to merge the two sides of himself—drug-addled lecher and stadium pop star—into perfect harmony. Lyrically, Tesfaye appears a bit more self reflective ("Save Your Tears" sees him lamenting old relationships and what he did wrong), atoning for past sins. But the themes of loneliness, lust, and hedonism are still present throughout After Hours and held together by production that reflects the album's narrative, starting off slow and billowing into an array of bright synths and ominous melodies.
Ultimately, After Hours feels like the narrative arc of what The Weeknd envisioned for his reclusive protagonist all along, now emerging from the darkness but failing to resist temptation. Toeing the line of experimentation and commercial appeal, The Weeknd has finally found a perfect balance.—Joyce Ng 
Yves Tumor - 'Heaven To A Tortured Mind'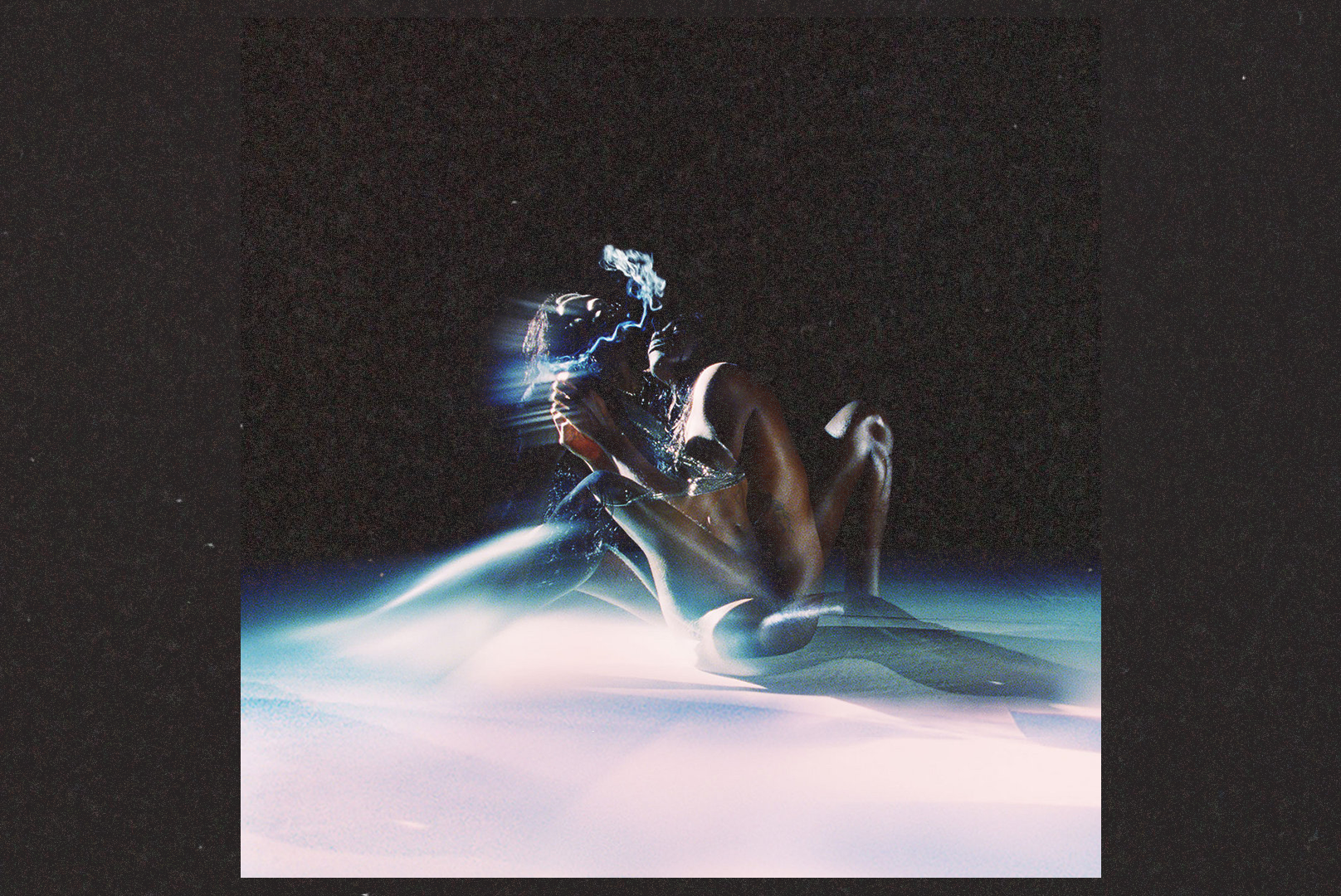 Favorite songs: "Gospel For A New Century," "Kerosene!," "Dream Palette"
With normality becoming increasingly unhinged amid unprecedented times, it feels fitting for the soundtrack to be the return of the enigmatic Yves Tumor. The shape-shifter provides escapism in the form of a 35-minute long haven, exploring the dichotomy of love and deprivation, manipulating both feelings of existential dread and infatuation in a way that resonates long after the initial listen. Intersecting sounds in their unmatched genre-agnostic style, Heaven To A Tortured Mind encapsulates a mixture of glam rock, soul, R&B, and noise influences; what theoretically should sound chaotic comes together seamlessly.
While perhaps Yves Tumor's most accessible release with its rock-centric approach, tracks like "Folie Imposée" still evoke the same feelings of euphoria associated with that of their earlier, more noise-driven releases. Listening to the croon of, "Friday, Monday, Tuesday, Wednesday / I can't escape," behind warped electronic fragments is equally enticing and unnerving. This intensifies with "Dream Palette," explosive fireworks coupled with harrowing, hard-hitting vocals featuring Sunflower Bean's Julia Cumming. In "Kerosene!" their newer, rockstar persona is counterbalanced with dreamy instrumentation, rattling guitar solos, and a seductive duet with Diane Gordon.
Cultivating disparate elements like pieces of a puzzle, Yves Tumor creates a record that feels timeless and impressive, but also a comforting companion to this unsettling period.—Rani Boyer
Kenny Mason - 'Angelic Hoodrat'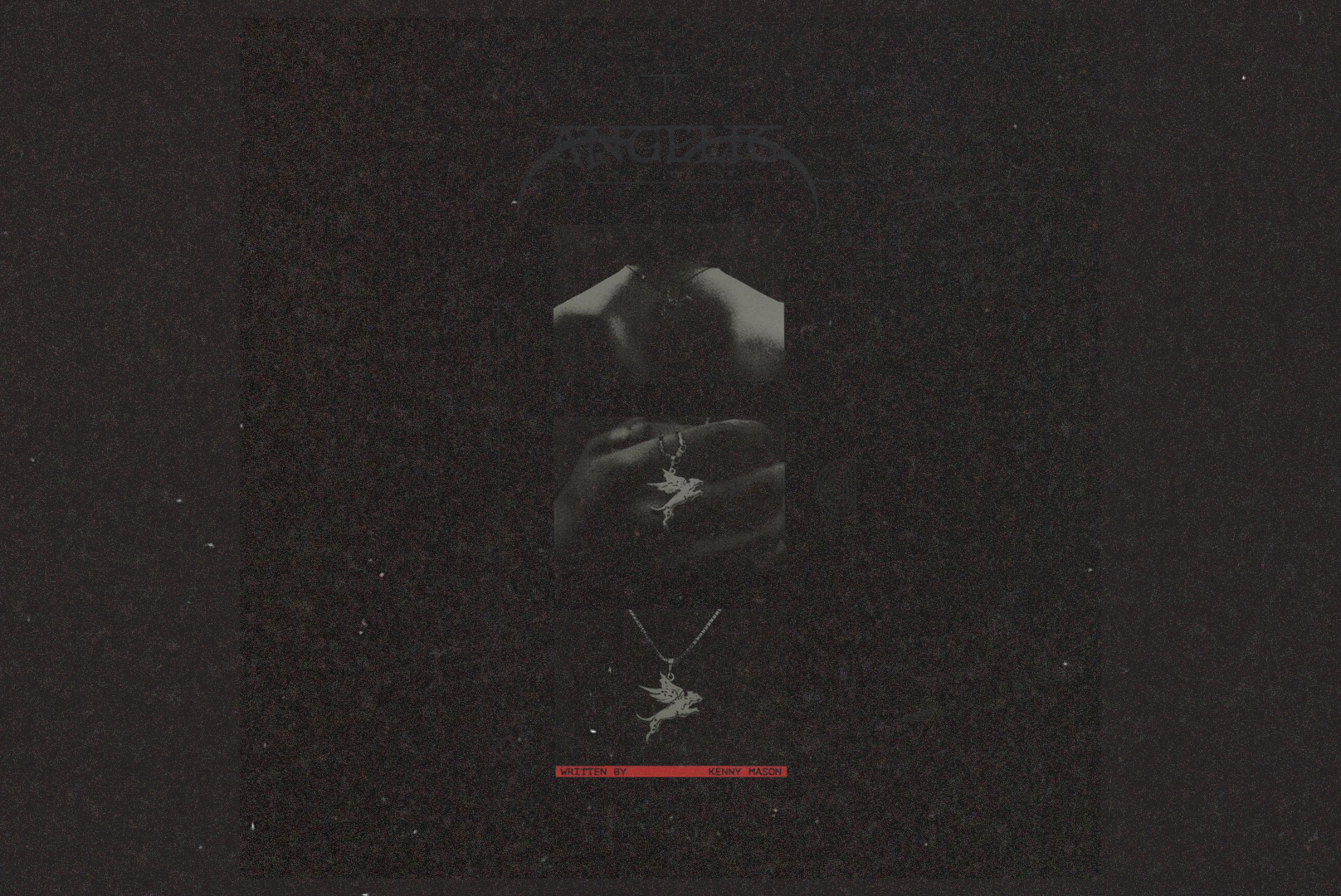 Favorite songs: "Metal Wings," "Angelic Hoodrat," "Chevron"
When we went to Atlanta to meet Kenny Mason right before his album Angelic Hoodrat came out, we didn't know exactly what to think. At the time, Kenny's song "HIT" was taking off and we all had a hunch that Kenny Mason was one of Atlanta's up-and-comers to watch, but it was impossible to predict where his music would go next.
We learned that Kenny Mason was a student of Lil Wayne and in tune with ATL's hip-hop history, but we also found out that he grew up listening to alternative music like the Pixies and Smashing Pumpkins. His follow-up singles "Angelic Hoodrat" and "Metal Wings" hinted at a colorful palette—beyond the rap-centric "HIT," Kenny Mason was leaning all the way in on his other interests.
Kenny Mason's album Angelic Hoodrat follows up on that promise of those first singles. There are songs for the Mixtape Weezy fans, songs for the alt rock lovers, and songs that combine those worlds in ways we've never heard. Mason told Complex, "I don't ever want to take one form or one shape. I want to be formless or shapeless." 
The most boring thing about a breakthrough single early on in an artist's career is the drawn out realization that every song after is chasing that same high, stretching to recreate the success and trying to beat into listeners' brains the signature sound of an artist. Mason is different. This debut album is a hell of an introduction, but it leaves the door wide open for growth, experimentation, and the evolution of an artist who doesn't want to make only one thing, even if that one thing is a hit.—Jacob Moore
Fiona Apple - 'Fetch The Bolt Cutters'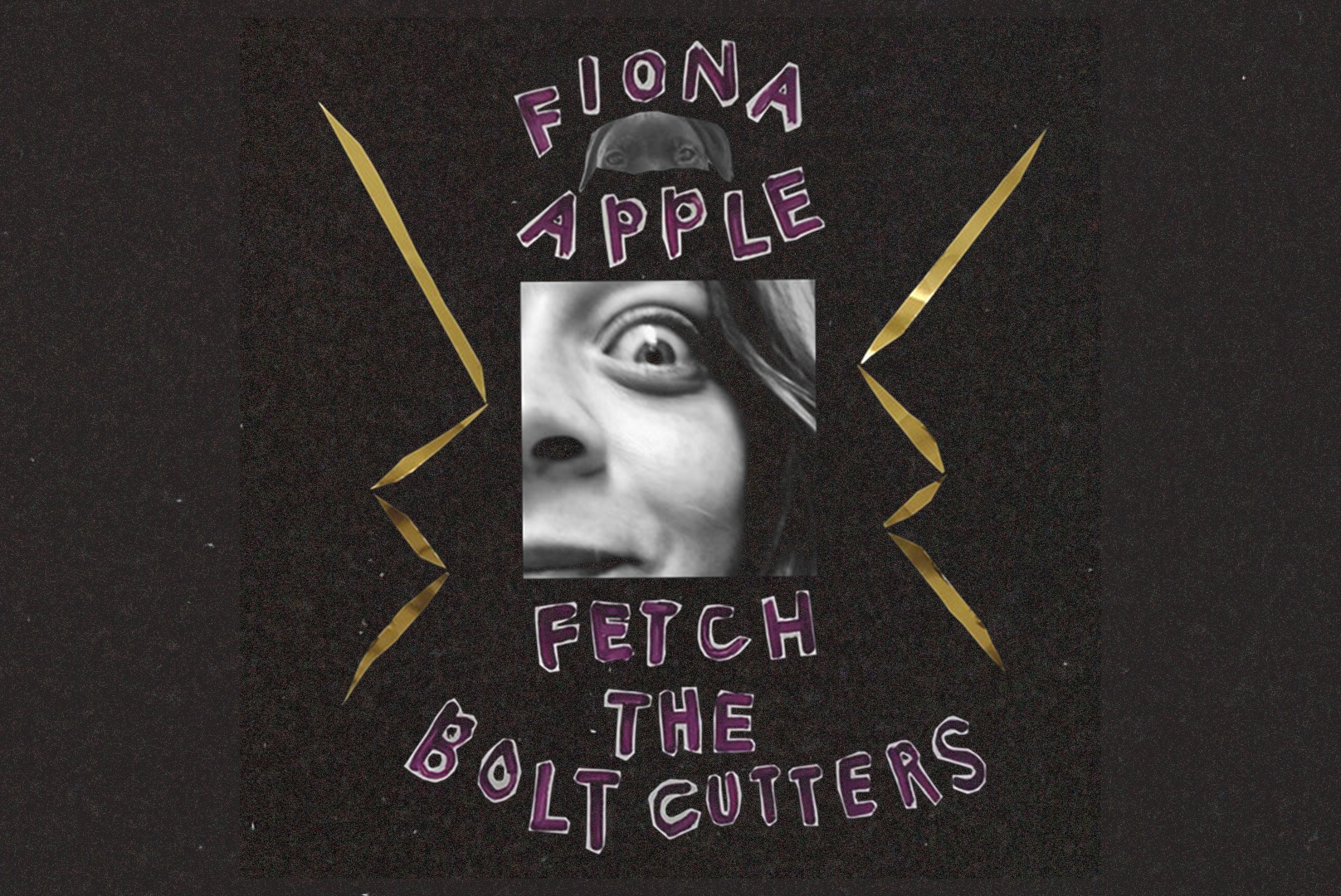 Favorite songs:  "Newspaper," "Ladies," "I Want You To Love Me"
Can you believe that Fiona Apple casually returned with THE album of the year? I sure can. She's always been destined for greatness, and in many ways Fetch the Bolt Cutters is what she was born to create. Not to get all philosophical, but after everything that she's been through in her lifetime this project feels like the bittersweet fruit of all her labors—the pain, the suffering, the setbacks, and the recovery. The title comes directly from the UK crime drama The Fall starring Gillian Anderson who drops the line in a pivotal scene.
Apple's artistic range is unmatched, with a timeless voice that is paired with clever wordplay and the support of sweeping instrumental arrangements recorded in the intimate space of her Venice Beach home. Fetch the Bolt Cutters is so good that it made me cry the first time that I listened all the way through; I get choked up every time that I smash the play button. She really speaks to you through this work and there are so many important references woven deep into the storylines—my favorite anecdote is "Shameika," the name of a middle school classmate who left a lasting impression on Apple based on one very brief conversation between them. With everything that is currently going on in the world, I even found joy in the background noise of dog barks and human meows. For me, the sweet spot is when you hit the middle with "Newspaper" followed by "Ladies" and "Heavy Balloon."
Fiona Apple is an icon for a reason and even if her music isn't quite your thing, there's a lesson that everyone can take away from hearing this album. (Someone I know made a quip about how it's for the "Musical Theater Troupe type" and while I totally get where he's coming from, that shouldn't discourage anyone from expanding their horizons.) I fully surrender to her power, we're not worthy. Don't skip any tracks, you might miss something.—Sydney Gore 
Headie One x Fred again.. - 'GANG'
Favorite songs: "GANG," "Smoke," "Soldiers"
Headie One is one of the fastest-rising rappers in the UK, emerging from the drill scene in 2019 as a true breakout star with charting singles and projects, as well as essential collaborations with Stormzy, Dave, Skepta, and even Canada's NAV. Fresh home from a stint in prison, he surprise released GANG, a collaborative project with shape-shifting producer Fred again.. which pushes Headie's unique voice into new sonic spaces.
GANG features Sampha, FKA twigs, and Jamie xx, and there are no misses on the concise 8-track project. We spoke to Headie just a week after the project came out, and he told us, "What's inspired me to change my life is all the negative stuff I've felt and that's the place I write from. There's one line where I say, 'I got pain in my chest but I find comfort in it,' and it was cathartic being able to express that."
The project's producer Fred again.. added, "We know what we've done is really important, especially to us. There's no great body of work that hasn't been subject to some sort of controversy and I'm not gonna compare us to Kanye, but Yeezus is the album I think of. There's a great quote that says 'the key to failure is trying to please everyone' and I feel like that about GANG, sometimes we need something to throw people off once in a while."—Alex Gardner
Read the full interview with Headie One and Fred again.. here.
Yaeji - 'What We Drew'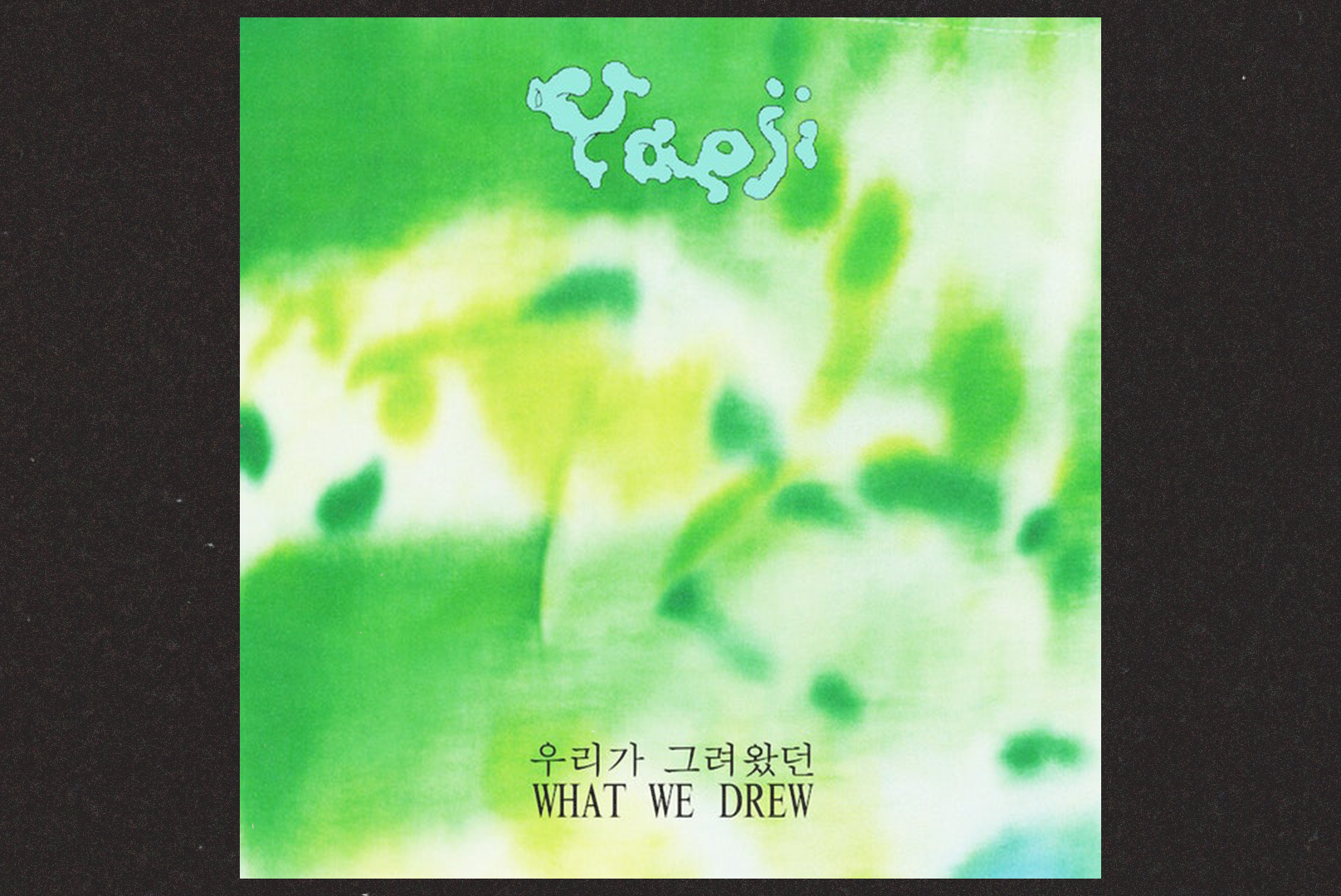 Favorite songs: "WAKING UP DOWN," "MONEY CAN'T BUY" " WHAT WE DREW 우리가 그려왔던"
Brooklyn-based Korean American artist Yaeji has become something of a household name for her sad club music—dance-y, house beats that pulse beneath Yaeji's quiet yet punchy lyricism. "raingurl," Yaeji's hit track off her second release, EP2 with Godmode in 2017, helped her gain immense traction in the electronic music scene for its fast-paced flow and catchy repetition. But WHAT WE DREW 우리가 그려왔던, her first release for XL Recordings, offers a glimpse at the 26 year-old artist's more introspective side—a timely change given the state of the world.
The title track opens with an old recording of Yaeji's father humming a song before her airy, melodic vocals and slow-building synths take over, creating a poignant nostalgia she's rarely tapped into before. "WAKING UP DOWN," which oscillates between English verses and a Korean chorus, uses Yaeji's classic repetition to tackle the anxiety of growing up. Songs like "SPELL 주문" and "MONEY CAN'T BUY" bump more like Yaeji's old tracks, but her more intimate pieces easily take center stage.
From its bilingual presentation to its mix of Bossa Nova, R&B, hip-hop, and '80s-'90s Korean musical influences, WHAT WE DREW 우리가 그려왔던 is a truly multicultural, Asian American record—and it couldn't have come at a better time.—Eda Yu
The Strokes - 'The New Abnormal'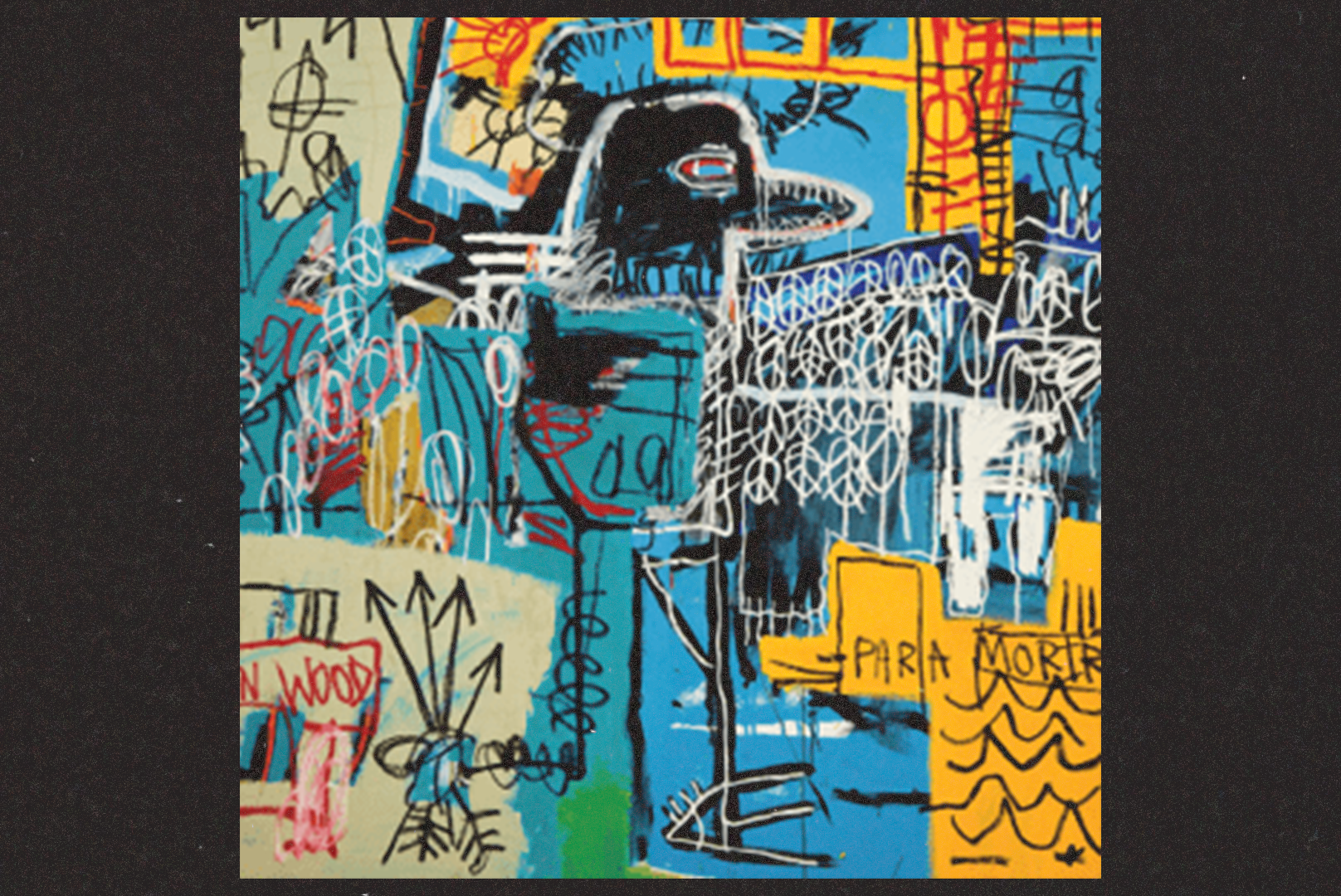 Favorite songs: "The Adults Are Talking," "Bad Decisions," "At The Door"
Even though I am a fan of The Strokes, I still have a really hard time appreciating 2011's Angles and 2013's Comedown Machine. It feels as if something is missing from both albums but for the band's latest, things feel different. The New Abnormal is a nostalgic 45-minute trip back to my teen years and the accompanying memories that were soundtracked by Is This It?
On The New Abnormal, The Strokes manage to create a balance of nostalgia without treading too much into old territory. Building on the foundation of what transformed them into an indie rock staple, they stay true to a Strokes-y sound but not without some experimentation, incorporating more electronic elements into the production. 
"The Adults Are Talking" is yet another example of the band's abilities to craft memorable album openers (see: "Is This It," "What Ever Happened?" "You Only Live Once"), featuring frenetic percussion and Julian Casablancas showcasing his soaring falsetto. Nostalgia comes into play within the album's lyrics, too—"At The Door" sees Casablancas "waiting for the old times." The synth-heavy production, though, belies the song's lyrics that long for the past, a curious but effective merging of old and new, past and future. 
It's hard to pinpoint exactly why I find The New Abnormal to be such a satisfying listen. There's a focused cohesiveness on this album that I also recognize on Is This It? and Room on Fire. Maybe it's because the band—which has gone on record to say that they no longer found joy in performing their music—finally likes making music together again. Whatever the reason, The New Abnormal is serving as a great reminder of why I once loved The Strokes so much.—Joyce Ng
Rod Wave - 'Pray 4 Love'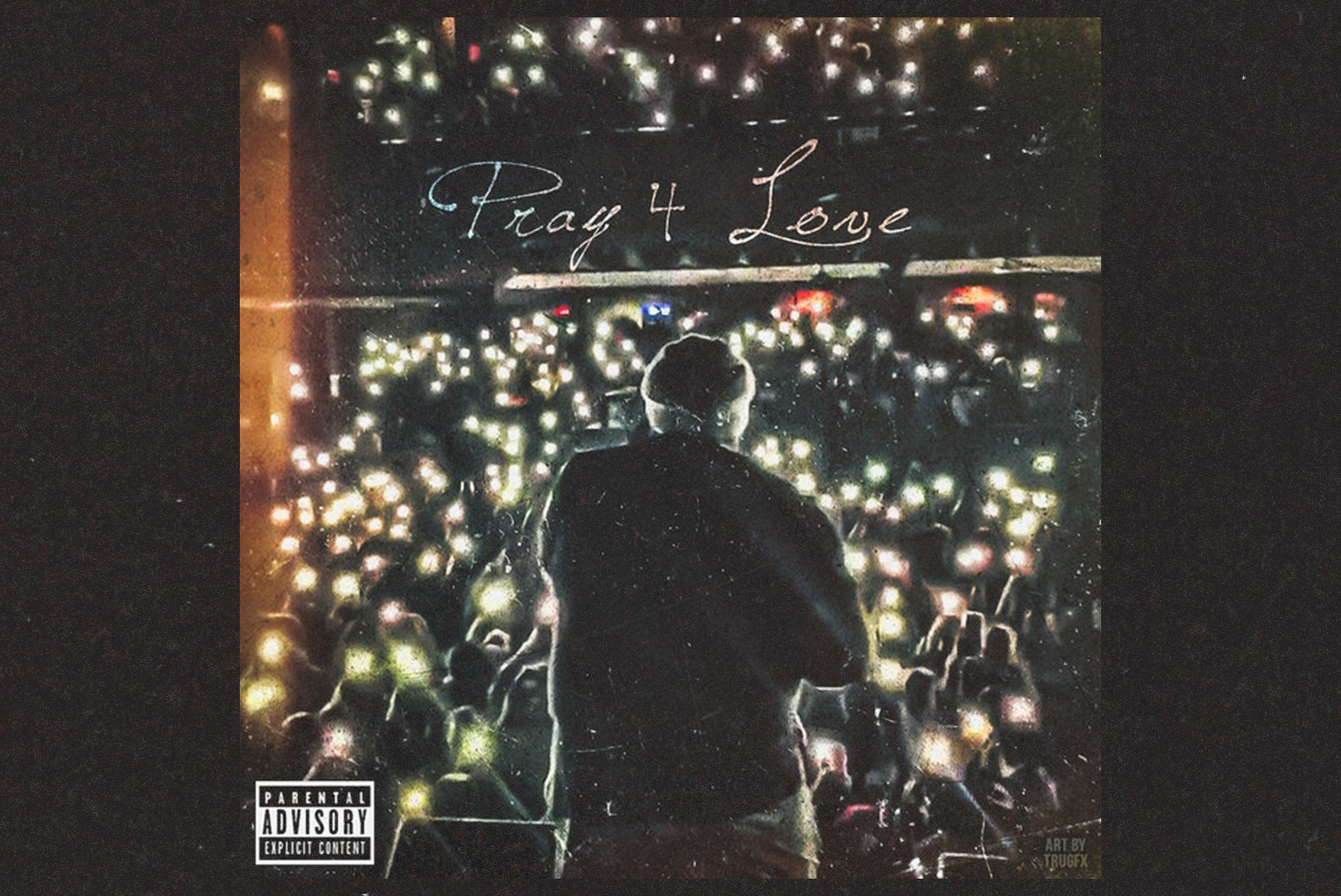 Favorite songs: "Pray 4 Love," "The Greatest," "I Remember"
After my first listen of Rod Wave's latest project Pray 4 Love, a quote from the late great R&B singer Bill Withers came to mind: "I am the goddamn blues." The Florida artist's lyrics and guttural voice cut to the core of big emotions—usually sadness, regret, or wounded pride— with big musical payoffs. The people he loves leave when he needs them ost ("Fuck The World") and letters from his imprisoned father cloud his memory ("I Remember"). 
Then there are songs like "The Greatest," where Rod pulls his head out of the puddle and relishes going from a "young nigga from the bottom of the map" to a rising superstar. His voice could pull the moon from the sky; you believe every word, no matter what he's conveying. Over various piano-backed beats, Pray 4 Love is another chapter in Rod Wave's ever-engrossing gospel.—Dylan Green 
Four Tet - 'Sixteen Oceans'
Favorite songs: "Teenage Birdsong," "Insect Near Piha Beach," "Baby," "Green"
Throughout his career, Four Tet has continually pushed forward and repurposed his sound. For Sixteen Oceans, however, he's found just as much value in repeating himself. As somewhat of a companion piece to his previous full-length, his latest effort sees him blending his club-ready and ambient sounds in to a happy medium. It's not quite as immediate as some of his best material, mostly because he's made fewer tweaks to his formula this time around, but his music remains as rewarding as ever. Starting upbeat, and slowly descending into a mellow mood piece of an album, Sixteen Oceans makes it clear that Four Tet is just as reliable as ever.—Joe Price
Purity Ring - "WOMB'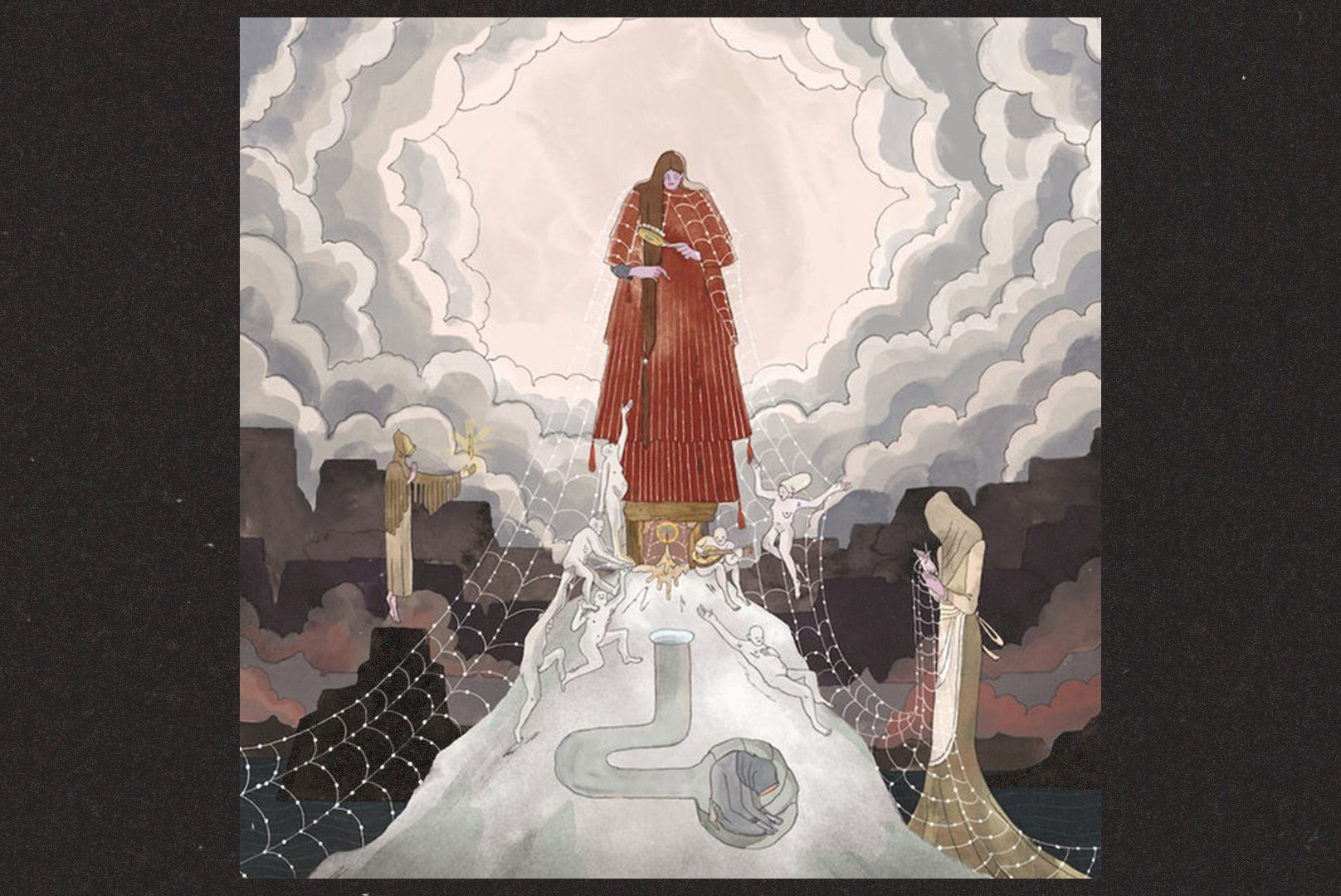 Favorite songs:  "femia," "sinew," "stardew"
There once was a time when synth pop was a dominant force in the music world. (To be precise, circa the early 2010s.) When a close friend introduced me to Purity Ring in 2012, I felt like a whole new world had opened up. The way that vocalist Megan James detailed disturbing natural events occurring in the body from flesh and bone to feelings and fluids (blood, sweat, tears) blew my young, impressionable mind. Eight years later, that fascination hasn't faded with the arrival of WOMB.
During a period of extreme isolation, there's opposition to turn inward for fear of getting lost in the depths of oneself. Despite this, WOMB is uplifting as Purity Ring explores the multi-dimensional experience of becoming a woman. It's the duo's most mature offering to date with 10 songs laced together by different parts of this journey, the most common themes being love ("almanac"), lust ("stardew"), femininity ("i like the devil"), and matriarchy ("femia"). Corrin Roddick's beats still hit like a ripple from an explosion going off in your belly, but the guts spill out on the floor like a hurricane crashing on land.
WOMB makes you feel reborn, awakened to a "new normal" after washing out the former by cleansing your mind. It's like a sound bath that will heal some of your deepest wounds.—Sydney Gore
Revisit our 2015 interview with Purity Ring around their album 'Another Eternity' here.
Shordie Shordie - '>Music'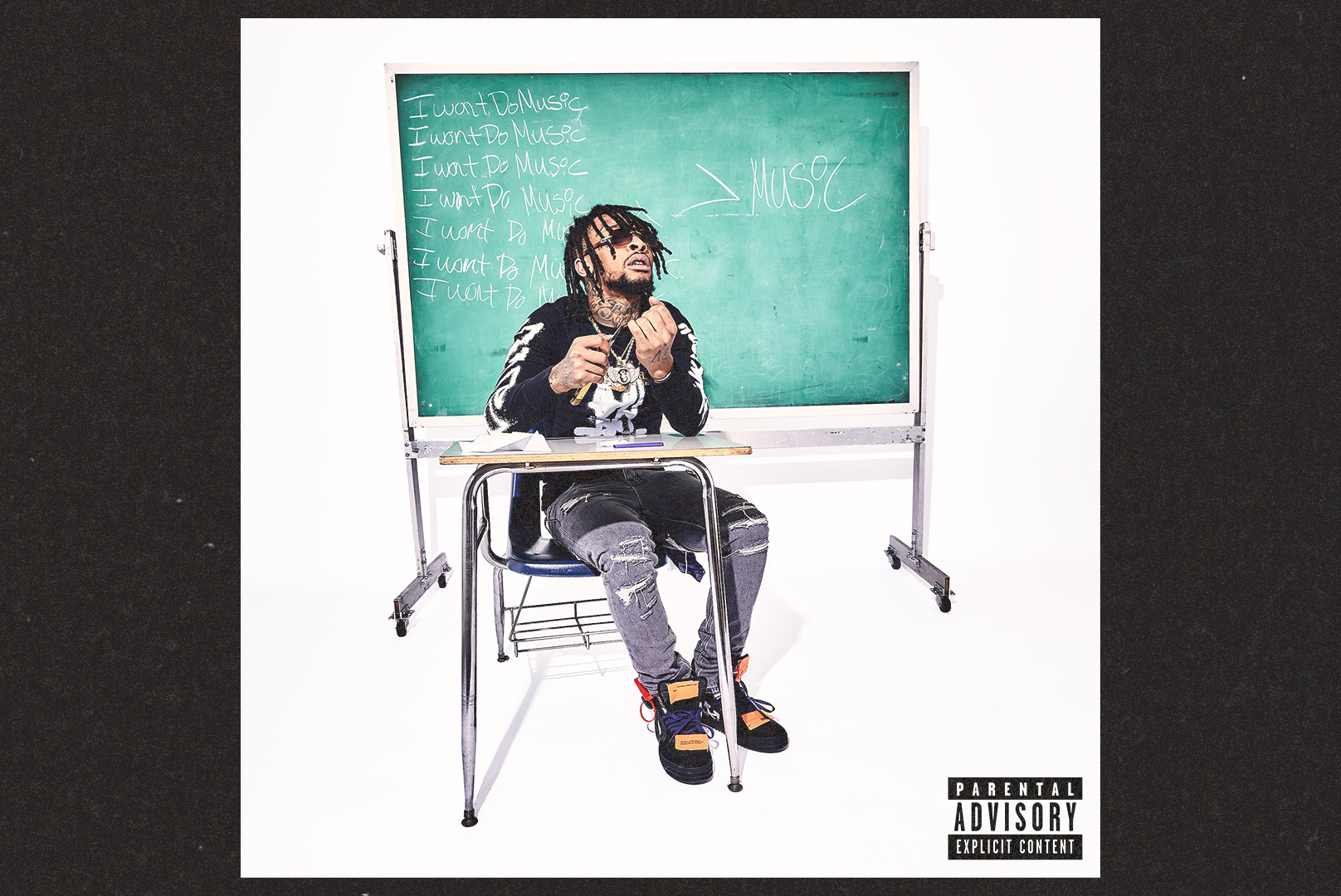 Favorite songs: "Dice Games," "Fucc Friends," "FDP"
Everything out of Shordie Shordie's mouth sounds like a hook. From the first notes of "Save a Little," the opener on his latest mixtape, >Music, the Baltimore rapper and singer is delivering sticky melodies in his signature nasally rasp. On each song, he balances tight staccato flows with woozy choruses atop somber piano and crisp claps.
Highlights come later in the tracklist with the wayward romance of "Dice Games" and "Fucc Friends," but there's a remarkable consistency across the project's 13 songs. There may not be another "Bitchuary" here—the platinum-selling single that made him a rising star outside of Maryland—but Shordie delivers more than enough warbling melodies and memorable choruses to keep listeners satisfied until his next breakout hit.—Grant Rindner
Little Dragon - 'New Me, Same Us'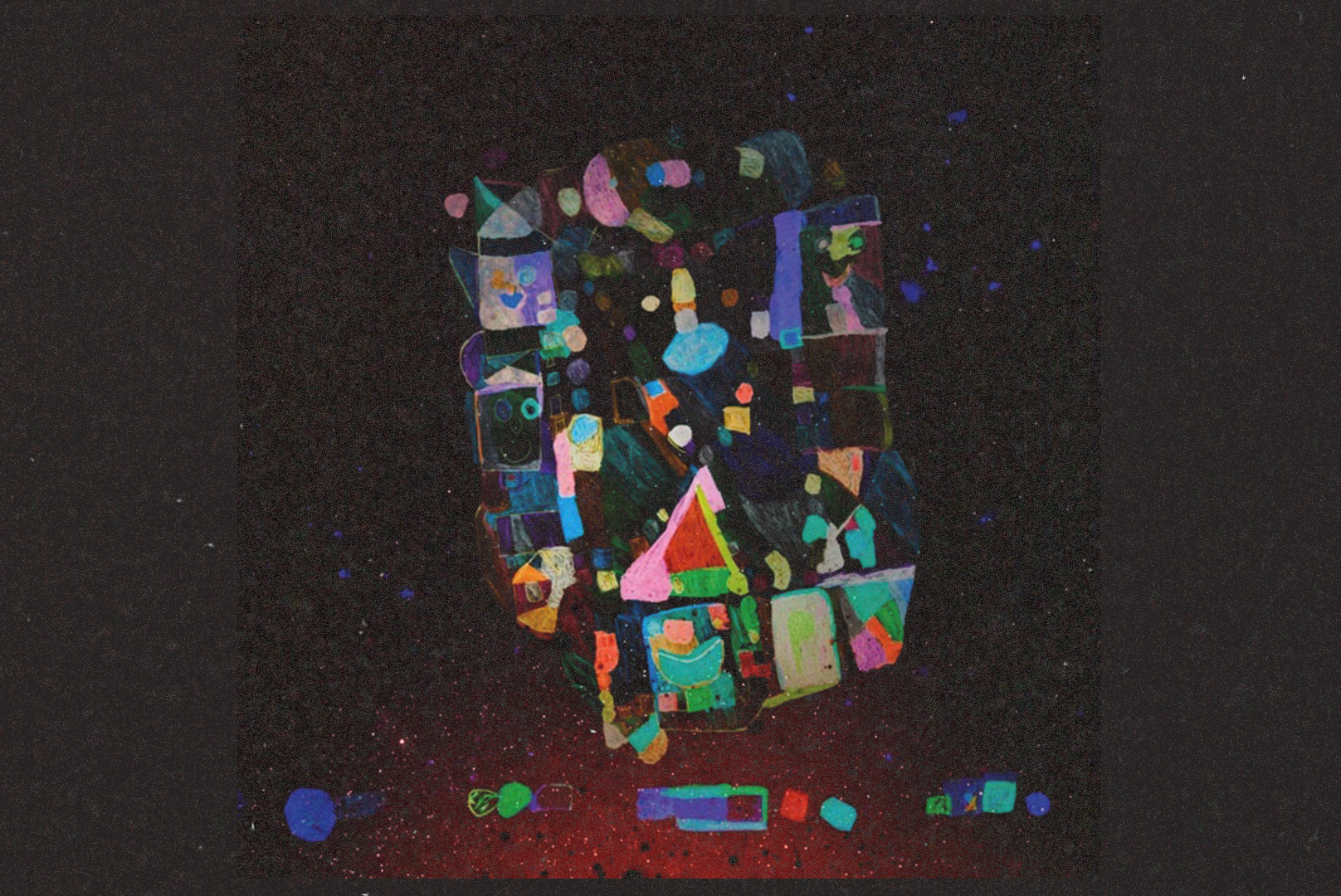 Favorite songs:  "New Fiction," "Stay Right Here"
Little Dragon has been a cornerstone of the indie-electronic genre for decades. Their experimental production, airy vocals, and funky bass lines first caught fans' eyes with Machine Dreams or Ritual Union in the early 2010s. But since then, many of the Swedish quartet's releases have fallen a bit flat, showing a lack of evolution in today's dynamic music landscape. New Me, Same Us, released early this April, acts as a pivot point for the band—showcasing their progression in musical style, arrangement, and lyrical breadth.
The dreamy dance sound Little Dragon became known for is very much there. But soaring grand pianos on the nostalgic "New Fiction" and cinematic, building synths on "Stay Right Here" push the sound further, giving the album a depth that shows their growth. Lyrically, the album covers tons of ground: "Another Lover" and "Where You Belong" speak to losing loved ones, while "Kids" discusses growing up in today's convoluted age. At its core, New Me, Same Us is fully representative of its title—it's an album that shows how something you know and love can come back new again.—Eda Yu