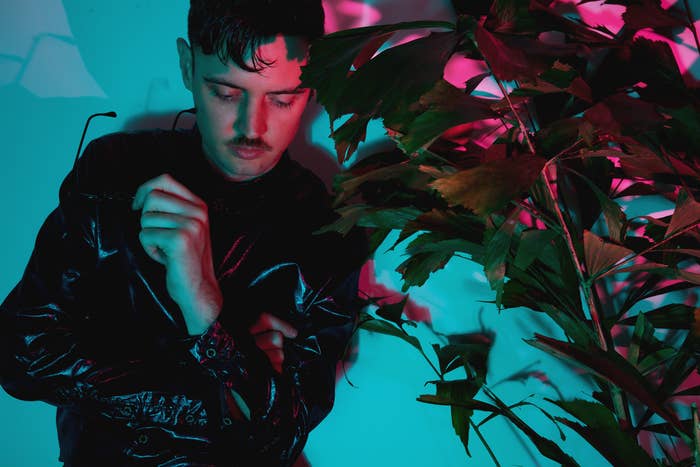 As a co-founder of the Night Slugs label and party, L-Vis 1990 has helped shape the direction of underground music in the U.K., pushing sounds that are unbounded by genre and always fiercely creative. This ethos continues across his work as a producer, whether he's making minimal, muscular club music, smoother collaborations with singers, or banging rap tracks. With a larger body of work coming soon, L-Vis is sharing a track called "Yeah Yeah" today, featuring rappers Flohio and Cassive. 
"Flohio was top of my vocal hit list when I returned to London after my time living in NYC," L-Vis explains. "She had me with her first few bars on "SE16" with God Colony. I loved the energy of her delivery and the youthfulness in her lyrics. When I'm producing for someone I don't like to just send them beats I like to meet them and find out what they are about first."
"I normally send beats just to get people excited and get them in the studio then when we get there we work on something new tailor made for them," L-Vis adds. "This was the case with Flo, after working on a beat she already had I suggested we work on a beat together for the last half hour and that became 'Yeah Yeah.' There is nothing more rewarding for the producer and artist than creating something from scratch together."
Look out for more L-Vis 1990 music coming soon, and listen to the hard-edged "Yeah Yeah" below.